Some of this content may include graphic images and video. Extreme Viewer Discretion Advised. 
Already a subscriber? Make sure to log into your account before viewing this content. You can access your account by hitting the "login" button on the top right corner. Still unable to see the content after signing in? Make sure your card on file is up-to-date.
This thread includes live events related to the Israel-Hamas conflict from 10/17 to current. Our previous thread from 10/7 to 10/16 can be found here
12:35 PM PDT: Multiple Rockets have been launched from Syria into Northern Israel within the last few minutes, with all of them reported to have landed in open areas. Israel is now launching a counter attack via artillery.
11:16 AM PDT: An IDF Caterpillar armored bulldozer operating in Gaza.
10:55 AM PDT: President Biden has held a phone call with Israeli Prime Minister Benjamin Netanyahu. The conversation revolved around Israel's ground operations in the Gaza strip.
9:30 AM PDT: A US MQ-9A Reaper Attack and Surveillance Drone is currently operating over the Gaza Strip. This is the first time a US drone has operated over Gaza since this conflict broke out on October 7th.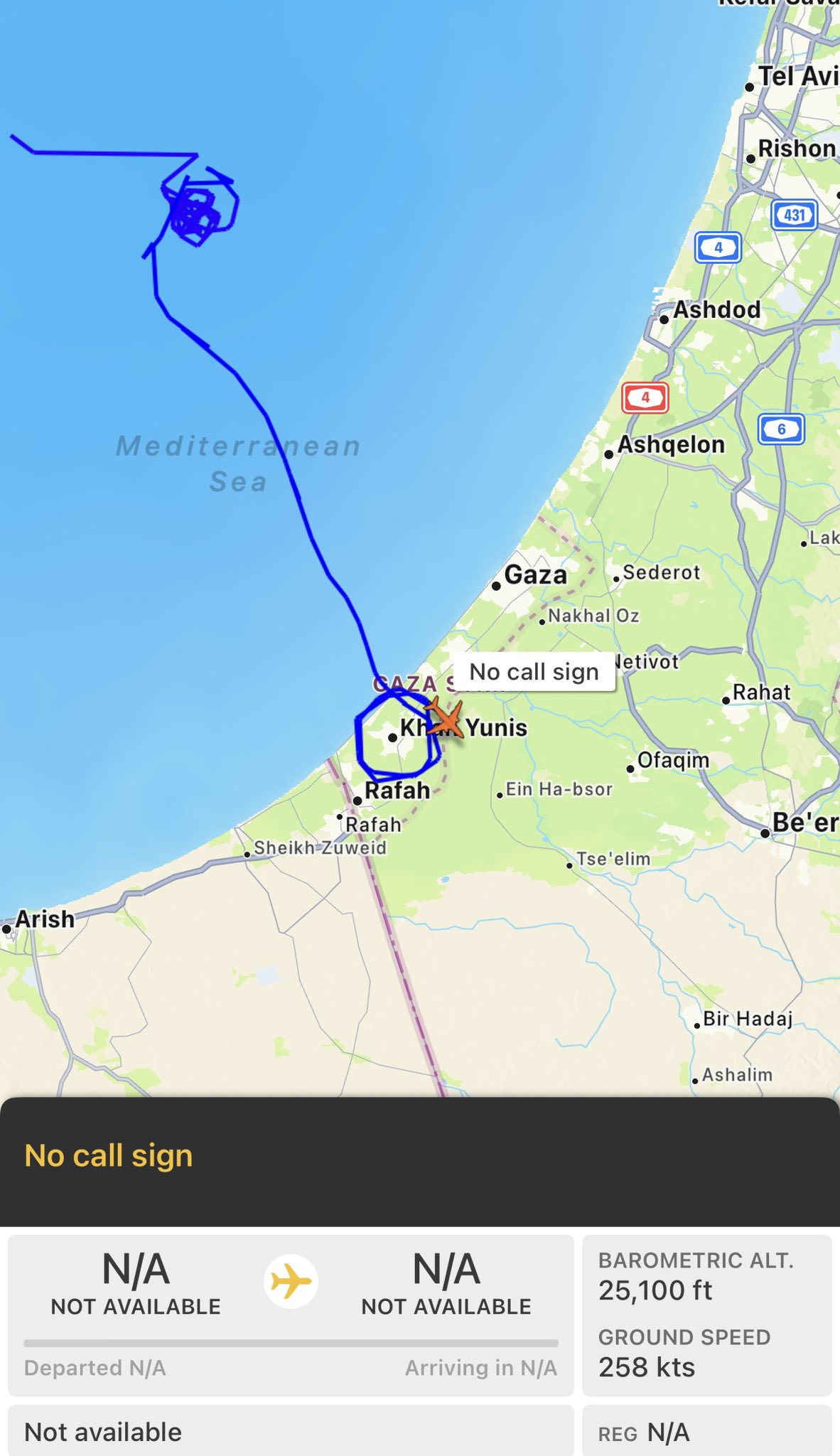 3:06 PM PDT: Aftermath of strikes in the Gaza Strip.
2:41 PM PDT: Strikes continuing in the Gaza Strip.
1:00 PM PDT: Israeli officials have confirmed that aid into the Gaza Strip will increase in the coming days as their ground invasion makes progress. They say this aid will eventually include up to 100 trucks a day from Egypt. The IDF notes that fuel will still be restricted.
11:00 AM PDT: The IDF has issued an Arabic language "urgent plea" to residents in Gaza. The warning calls on citizens to evacuate south.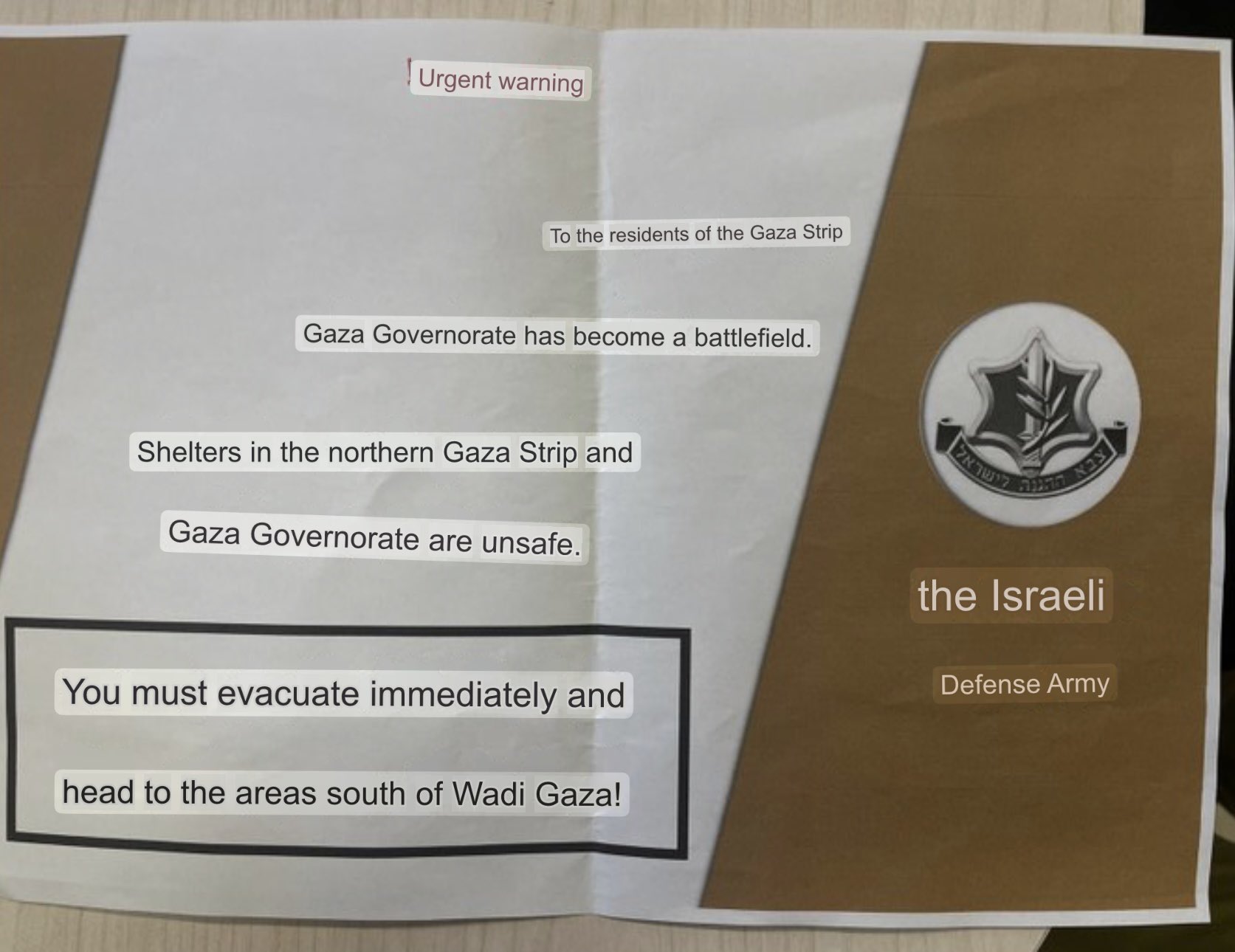 10:13 AM PDT: Israeli Merkava Mark lV Main Battle Tanks an APC's can be seen holding a firing position near Caterpillar D9 Armored-Bulldozers. The IDF has been clearing paths into Gaza over the last three days and removing debris.

9:09 AM PDT: Israel has announced that they are in the process of pulling all diplomatic officials in Turkey out of the country. They are also reevaluating their relations with Turkey. 

8:33 AM PDT: Images showing the USS Dwight D. Eisenhower and part of its Carrier Strike Group transiting through the Strait of Gibraltar today.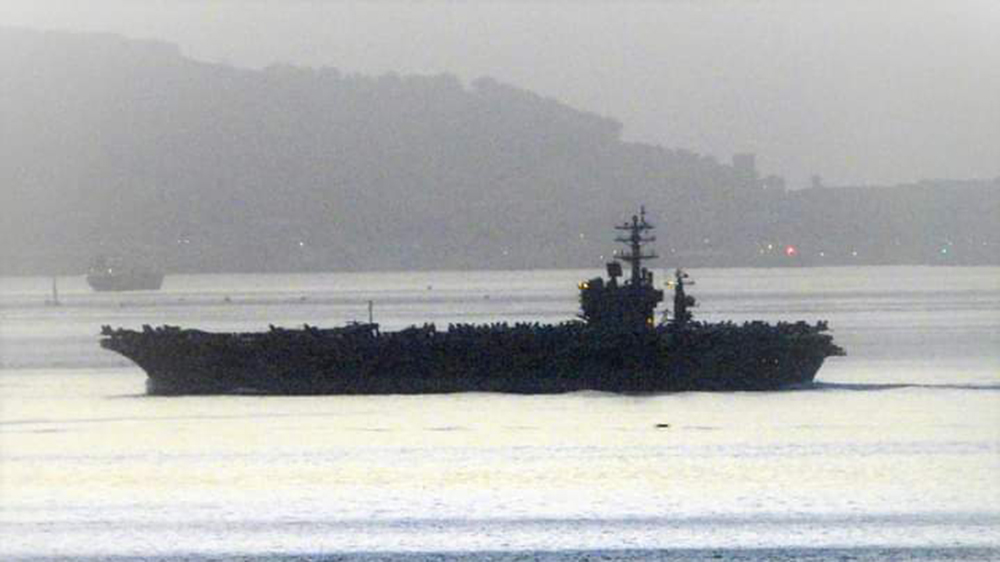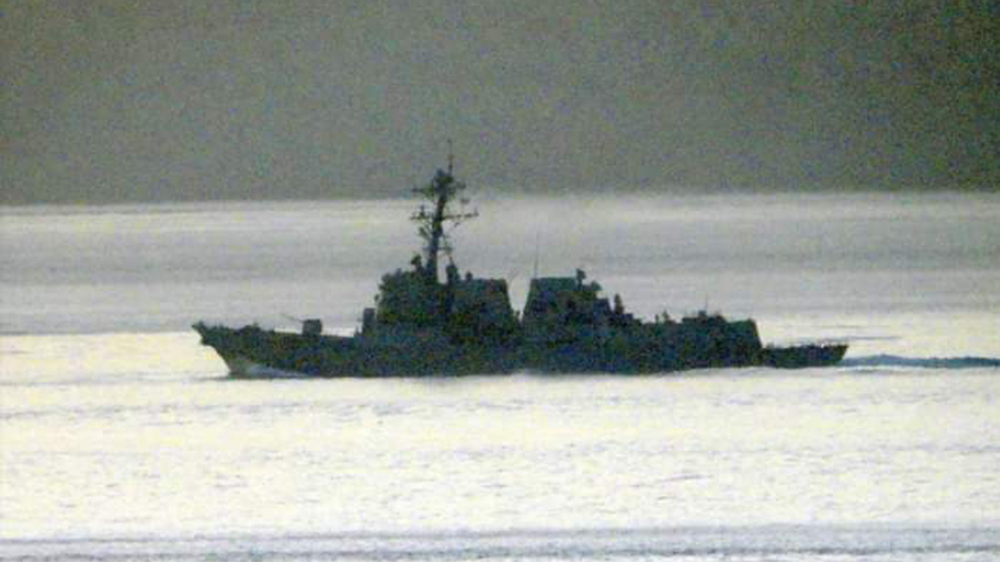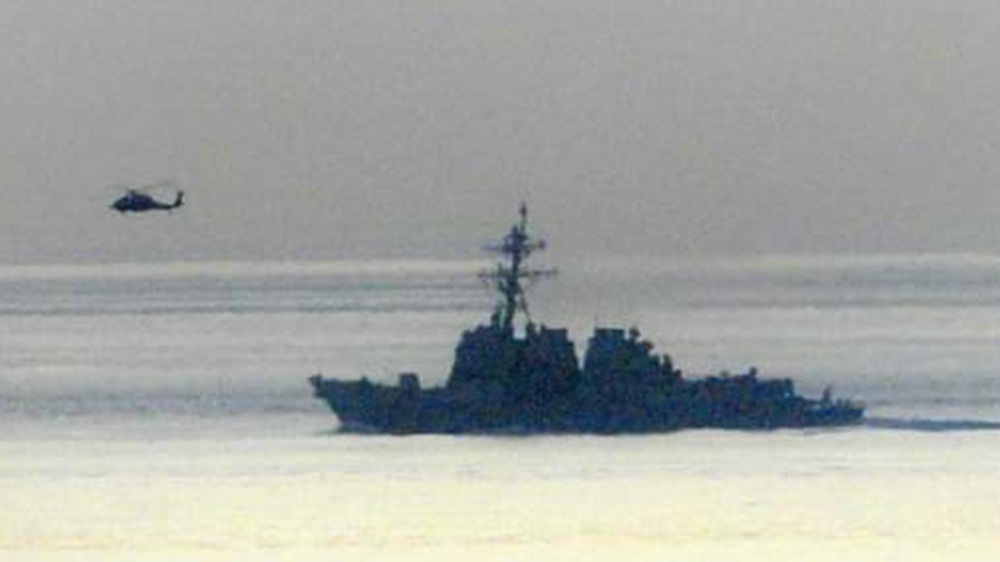 8:01 AM PDT: Significant movement of US Lockheed Martin C-130 Hercules aircraft. These aircraft are part of the 815th airlift squadron dubbed the "Flying Jennies."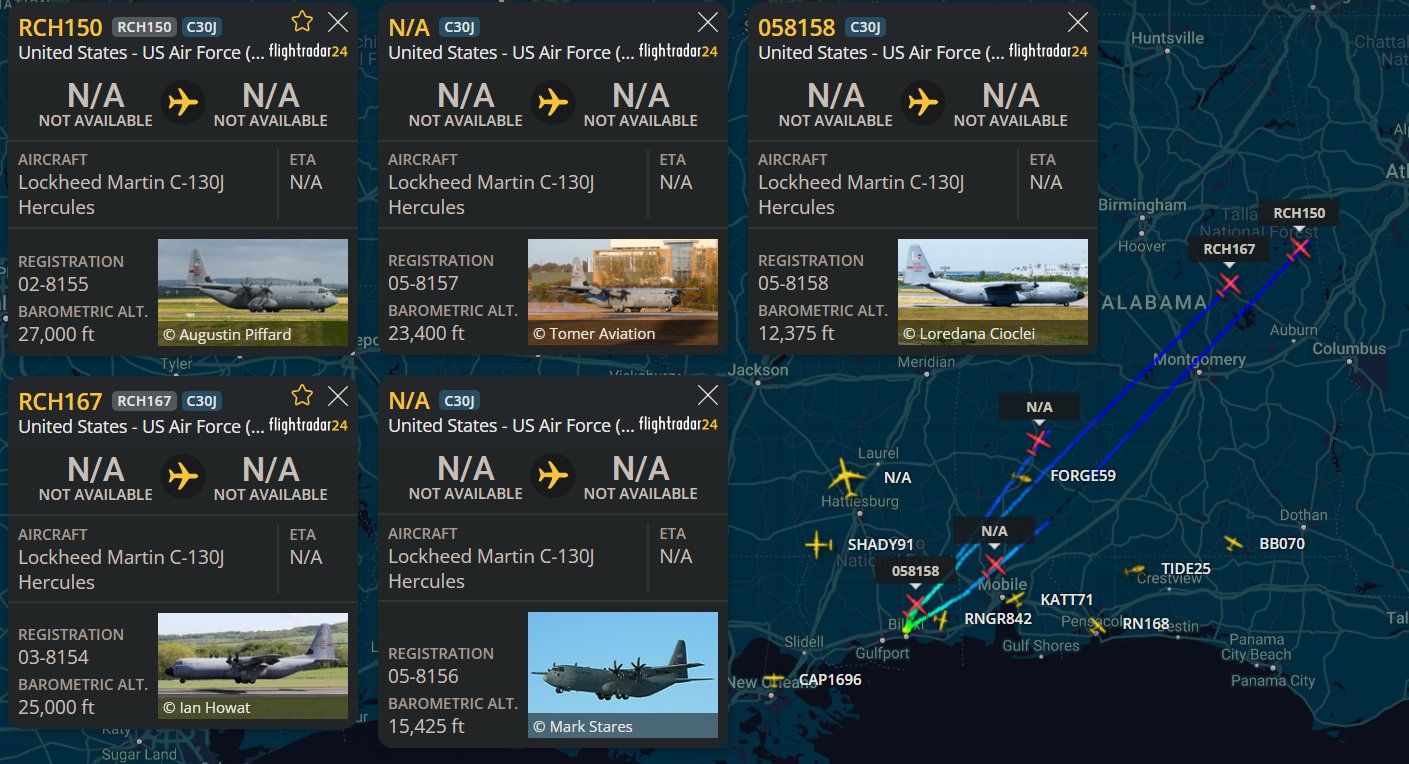 12:33 AM PDT:IDF releases footage of forces operating in the Gaza Strip overnight and this morning.

12:11 AM PDT: According to the Israel Defense Force, 150 underground targets were destroyed last night in the Gaza Strip by Israeli Aircraft using High-Impact "Bunker Busting" munitions. The IDF stated "We are using Fire that has never been seen before in the Gaza Strip. From the Air, from the Ground or from the Underground – the IDF will Eliminate every Senior or Junior Terrorist and every Terrorist Infrastructure of Hamas."

11:43 PM PDT: Video showing Gaza this morning

11:03 PM PDT: Israeli Ground Forces reportedly suffered no casualties during their recent military operation in the Gaza Strip (near the city of Beit Hanoun).  

7:46 PM PDT: President Biden has officially notified Congress about the recent airstrikes conducted against Iranian-backed militias in Eastern Syria on October 26th. These strikes were in response to more than 15 drone and rocket attacks by these militias on US forces in Syria and Iraq. In the notification letter, it is emphasized that, "The United States is prepared to take additional action if required to address future threats or attacks."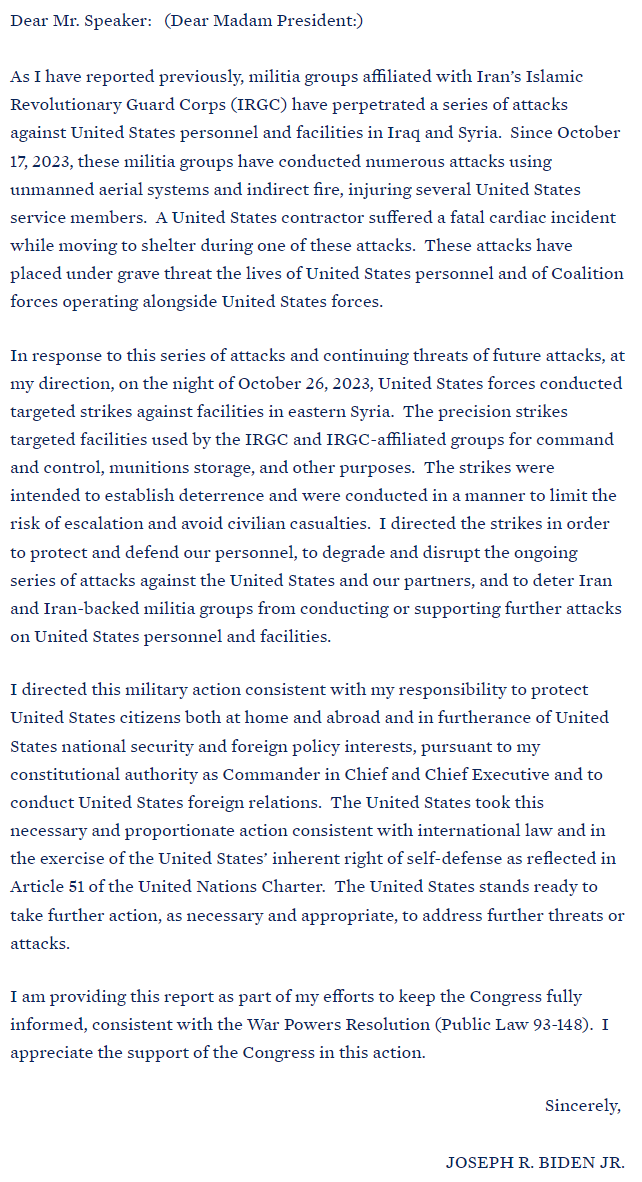 7:35 PM PDT: Secretary of Defense Austin spoke with Israeli Minister of Defense Gallant and underscored the "importance of protecting civilians during the IDF operations in Gaza and focusing on the urgency of humanitarian aid delivery for civilians in Gaza."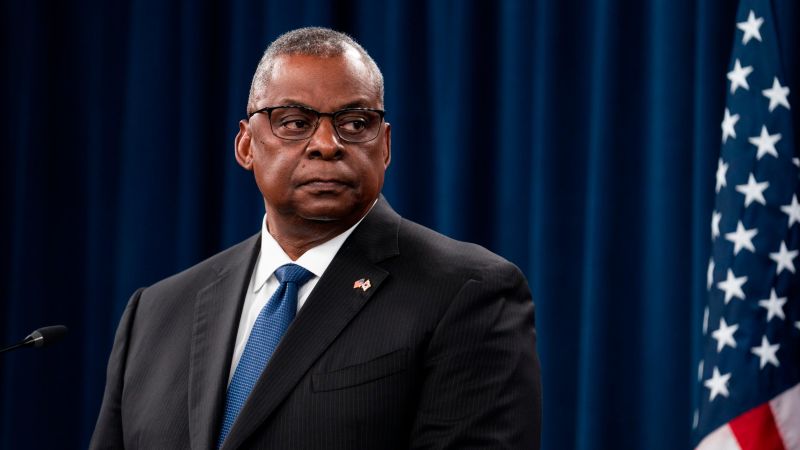 7:29 PM PDT: Strikes still ongoing in Gaza, this has been the most significant night for strikes. They have been nonstop for the last 2 1/2 hours.
7:06 PM PDT: President Biden: "We are ready to take further measures after the attacks by Iran-linked groups against American forces."
6:51 PM PDT: Speaker Mike Johnson says he held a phone call with Israeli Prime Minister Benjamin Netanyahu, he "reaffirmed our strong support."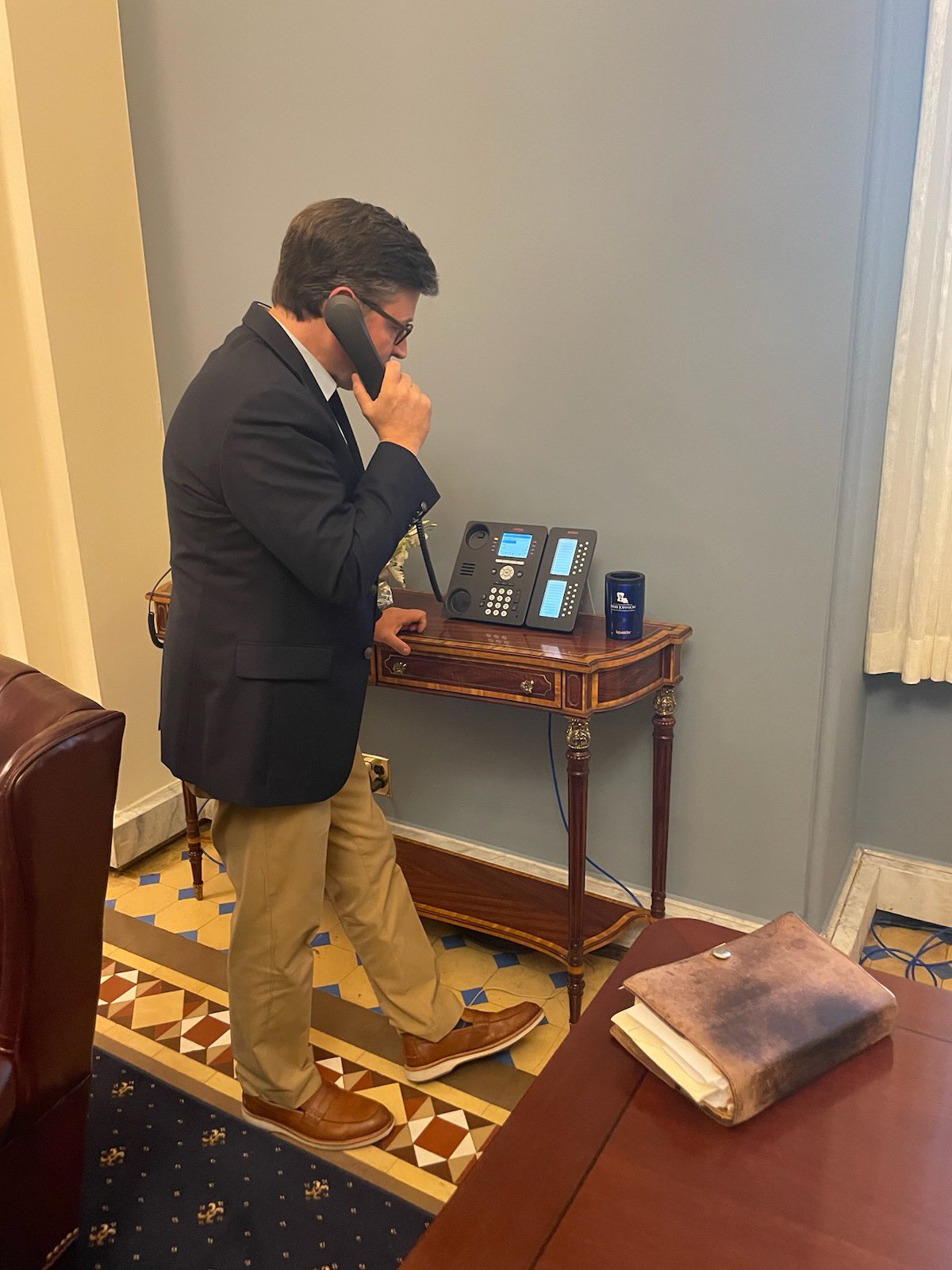 5:46 PM PDT: Lt. Gen. James Glynn, who was sent to the Pentagon to advise Israel about invasion preparations, has returned to the United States.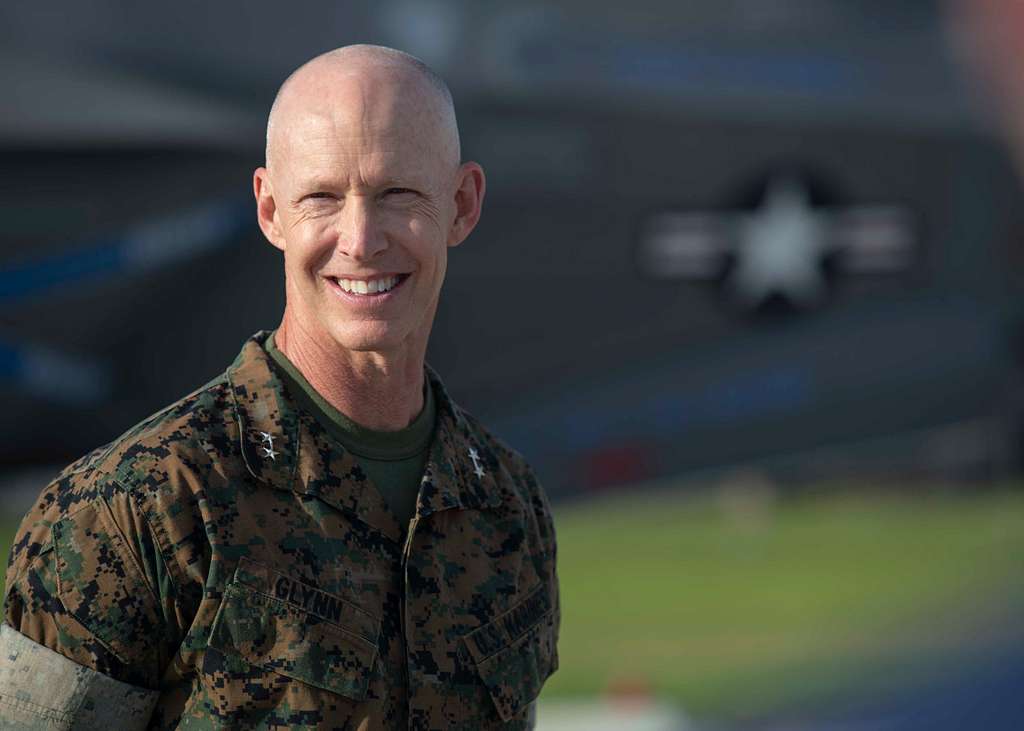 5:40 PM PDT: According to the United Nations International Organization for Migration, 28,965 Lebanese civilians have fled communities near the border with Israel because of deadly artillery exchanges between Iran-backed Hezbollah fighters and the Israeli army.
5:26 PM PDT:A senior Israeli official says the IDF incursion is mostly in Northern Gaza strip and it is "much bigger" and "significant" than the limited raids that have taken place in recent days and the number of soldiers participating in the incursion in much bigger.
5:26 PM PDT:A senior Israeli official says the IDF incursion is mostly in Northern Gaza strip and it is "much bigger" and "significant" than the limited raids that have taken place in recent days and the number of soldiers participating in the incursion in much bigger.
5:13 PM PDT: White House Reporter Jacqui Heinrich: "Per my conversations with two US officials, this is how we should understand the last 7 hours. Today's barrage of intensified Israeli strikes ahead of an imminent ground invasion – coupled with US calling again for a humanitarian pause – was a negotiating tool to push for hostage releases. Basically, one last big push to get hostages out before ground invasion begins. As of this AM, Israel's plan was to send a division into Gaza as strikes intensified– beginning around noon eastern. For the last several hours, Israel held off large-scale ground offensive, instead sending more limited force as US stepped up calls for pause to get hostages out. This was designed to allow one last chance for Hamas to be convinced that now is the time to trade // seriously discuss concessions. I asked about ABC report that US/Israeli officials have indicated tonight's ground incursion is not a large-scale offensive – and if that is an indication the pressure plan is working. The response didn't directly answer the question, but I'm told Israel "has heard our concerns" – ie. about the need to take every possible step to mitigate civilian casualties. The US continues to express support for humanitarian pauses if hostage releases would be successful."
4:45 PM PDT: Unconfirmed reports of Israeli airstrikes in Lebanon.
4:22 PM PDT: Iranian Foreign Minister says that if Israeli crimes continue, the expansion of the war and the opening of new fronts in the region are very possible.
4:00 PM PDT: Video from Gaza showing additional strikes. Palestinian accounts are claiming that Israel is using phosphorus bombs. Pro-Israeli accounts are saying that these are "smoke rounds" for troops.
3:33 PM PDT: Images from Baghdad International Airport show Americans leaving Iraq. There's been chatter that the US is beginning to send home more US personnel from Baghdad.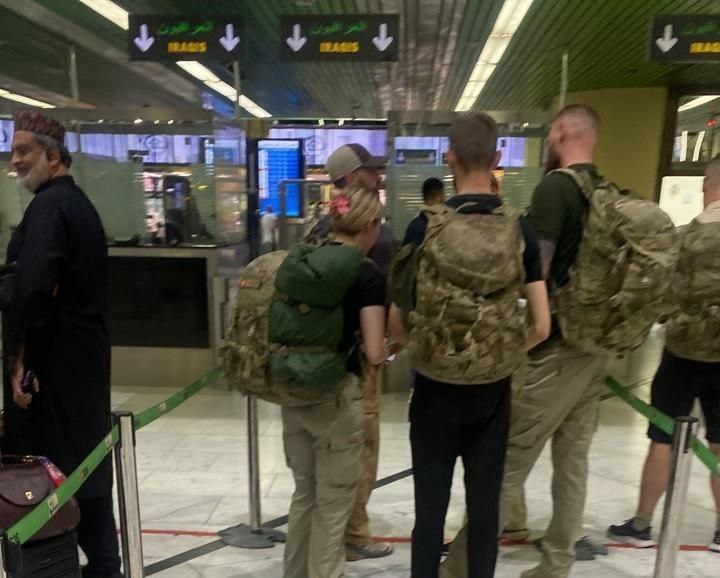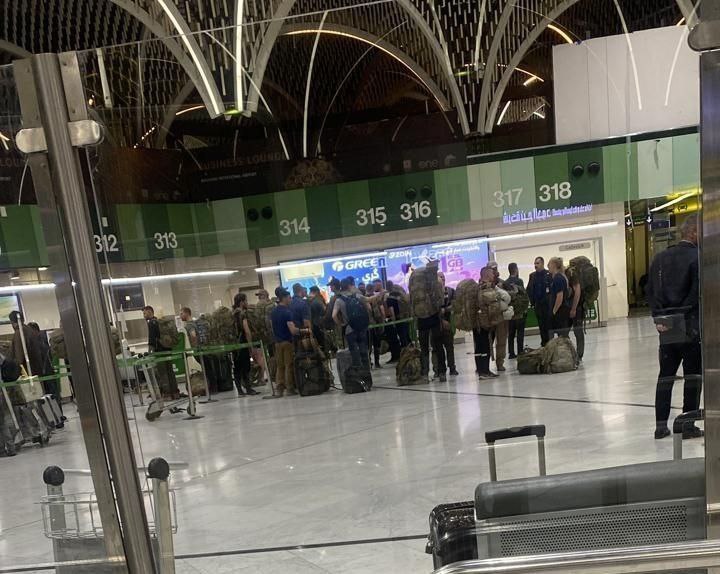 3:01 PM PDT: Video of continuous airstrikes in Gaza.
2:45 PM PDT: The Dutch embassy in Baghdad has urged all citizens to leave Iraq immediately.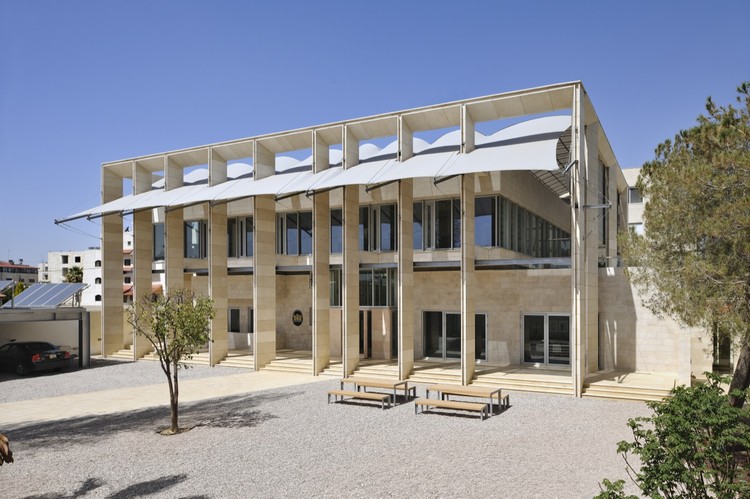 2:40 PM PDT: Hamas: "Our advanced groups are on the fighting axes and are confronting enemy forces that attempt from time to time to advance towards the Gaza Strip."
2:24 PM PDT: Two US officials tell CBS that Israel's assaults of Gaza tonight appear to be a "rolling start" to the ground invasion.
2:20 PM PDT: Intense airstrikes being heard in Gaza.
2:16 PM PDT: Israel's foreign minister: "We reject the despicable call of the UN for a ceasefire outright. Israel intends to act to eliminate Hamas just as the world acted against the Nazis and ISIS"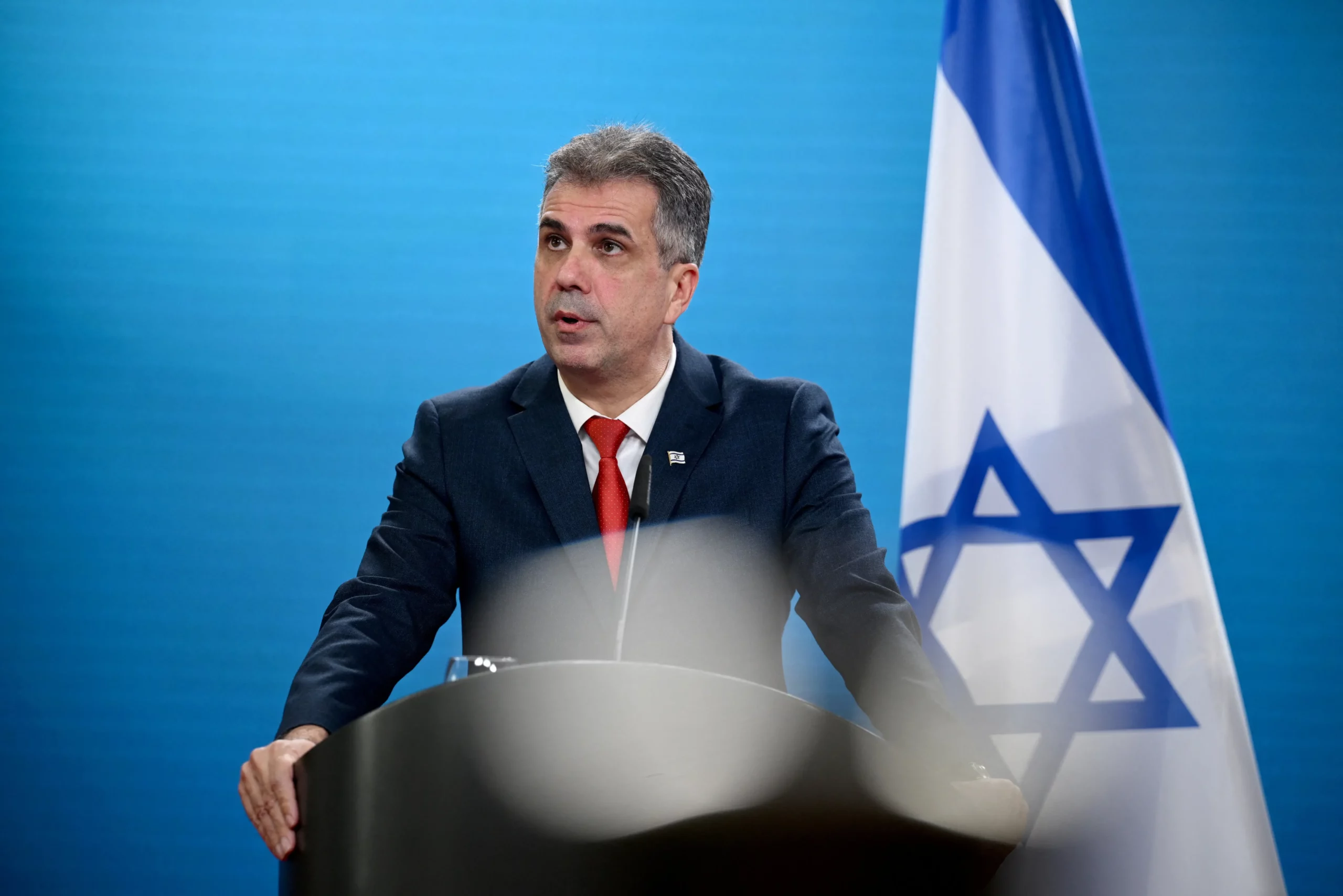 2:11 PM PDT: Heavy bombing continuing in Gaza.
2:07 PM PDT: Ongoing clashes between pro-Palestinian/Hamas members and Israeli forces are reported across the West Bank tonight, with heavy gunfire exchanges near the city of Jericho.
2:00 PM PDT: State Department Advises all US citizens to leave Lebanon now.
1:53 PM PDT: Hamas official Osama Hamdan: "As the dawn breaks, the world will witness the effects of the epic battle fought by the resistance in Gaza."
1:51 PM PDT: Airstrikes ongoing near the Al Awda hospital (Northern Gaza Strip)
1:33 PM PDT: Israeli forces are arriving in Nablus (west bank, Al-Quds Street). This is normal, they have been present in the area every night. Reports circulating that they are responding to protests.
1:28 PM PDT: The Al-Qassam Brigades of Hamas claims that their fighters are currently battling Israeli forces at three different locations across the border (previous reporting indicated that IDF forces were moving from 7 points along the border). The Al-Qassam Brigades says that the battles are taking place near the cities of Beit Hanoun and Briej.
1:26 PM PDT: The UN General Assembly voted overwhelmingly for a humanitarian truce between Israel and Hamas. 120 nations voted in favor, 14 nations voted against, and 45 abstained from voting.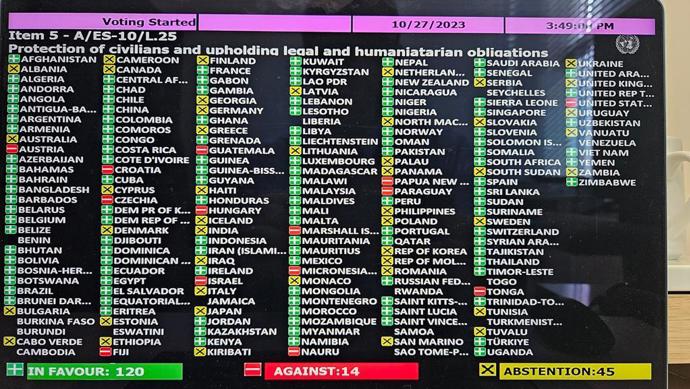 1:22 PM PDT: Palestinians are now taking to the streets in various towns in the West Bank. They are protesting over Israel's expanded military operations on Gaza.
1:16 PM PDT: Israel has launched a ground incursion into Northern Gaza. The IDF is advancing toward Beit Hanoun from 3 directions.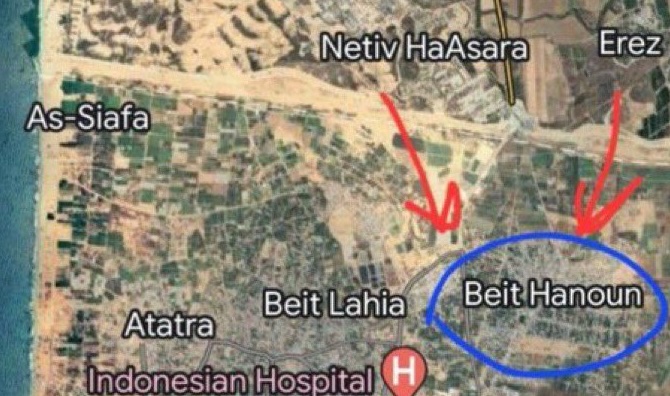 1:01 PM PDT: Hamas' military wing Al-Qassem says "we are confronting an Israeli ground incursion into Beit Hanoun and east of Bureij (northern Gaza). Violent clashes are taking place on the ground."
12:51 PM PDT: Trey Yingst reporting more gunfire near the Gaza/Israel border.
12:46PM PDT: US Air Force RC-135V Signal Intelligence Platform (HOMER42) is currently heading towards the Coast of Israel.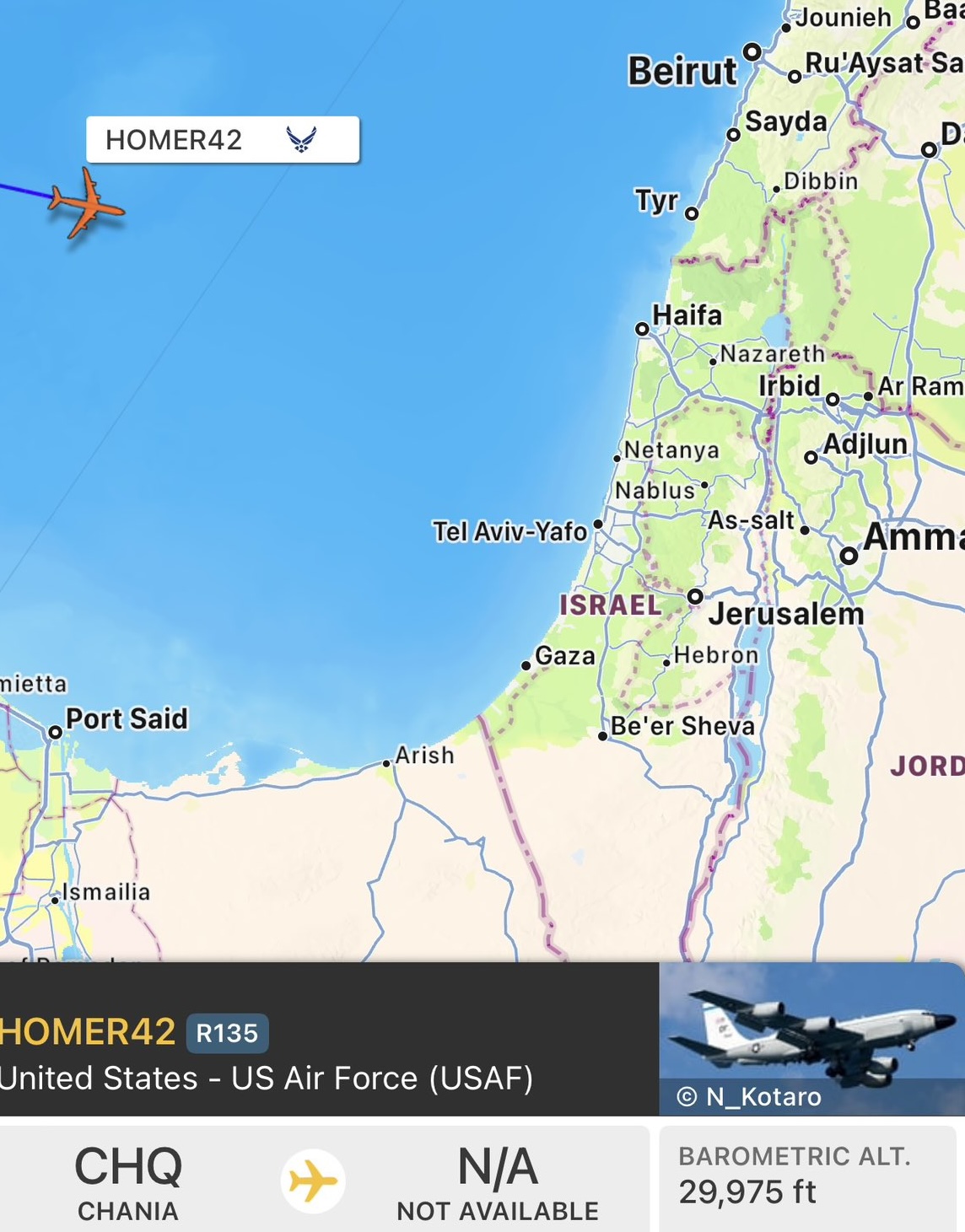 12:44PM PDT: Israeli AC-130s are operating near Gaza. There are unconfirmed of anti-aircraft fire starting in Gaza.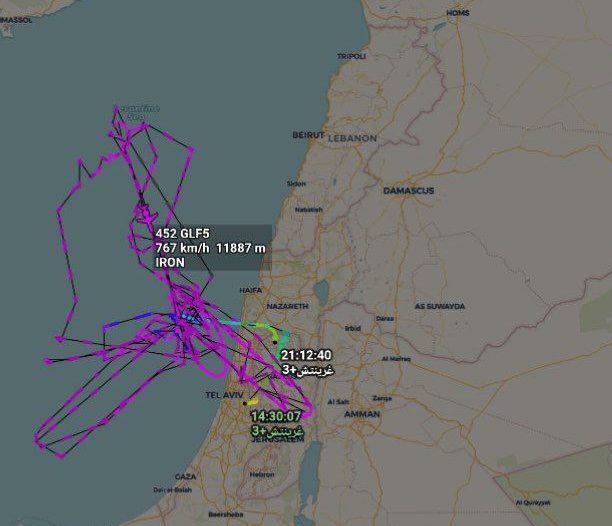 12:41PM PDT: There have reportedly been multiple drone launches from Yemen towards Israel.
12:30PM PDT: Reports of Syrian artillery fire near the Golan heights.
12:23 PM PDT: US aircraft are now airborne over Syria.
12:23 PM PDT: Advisor to the Israeli Prime Minister: Gaza will be very different when our military operations end.
12:20 PM PDT: Increased sounds of gunfire and mortar fire near the Israeli/Gaza border. More Palestinian accounts reporting that Israel has officially launched its ground invasion.
12:16 PM PDT: Two large explosions were heard near the Al-Omar oil field base in eastern Syria (location of US troops).
12:15 PM PDT: Palestinian Journalist Association express "concerns for the lives of journalists after Israel cut off Gaza's communication with the outside world."
12:08 PM PDT: Israeli electronic intelligence aircraft is currently conducting an operation near Syria and Lebanon.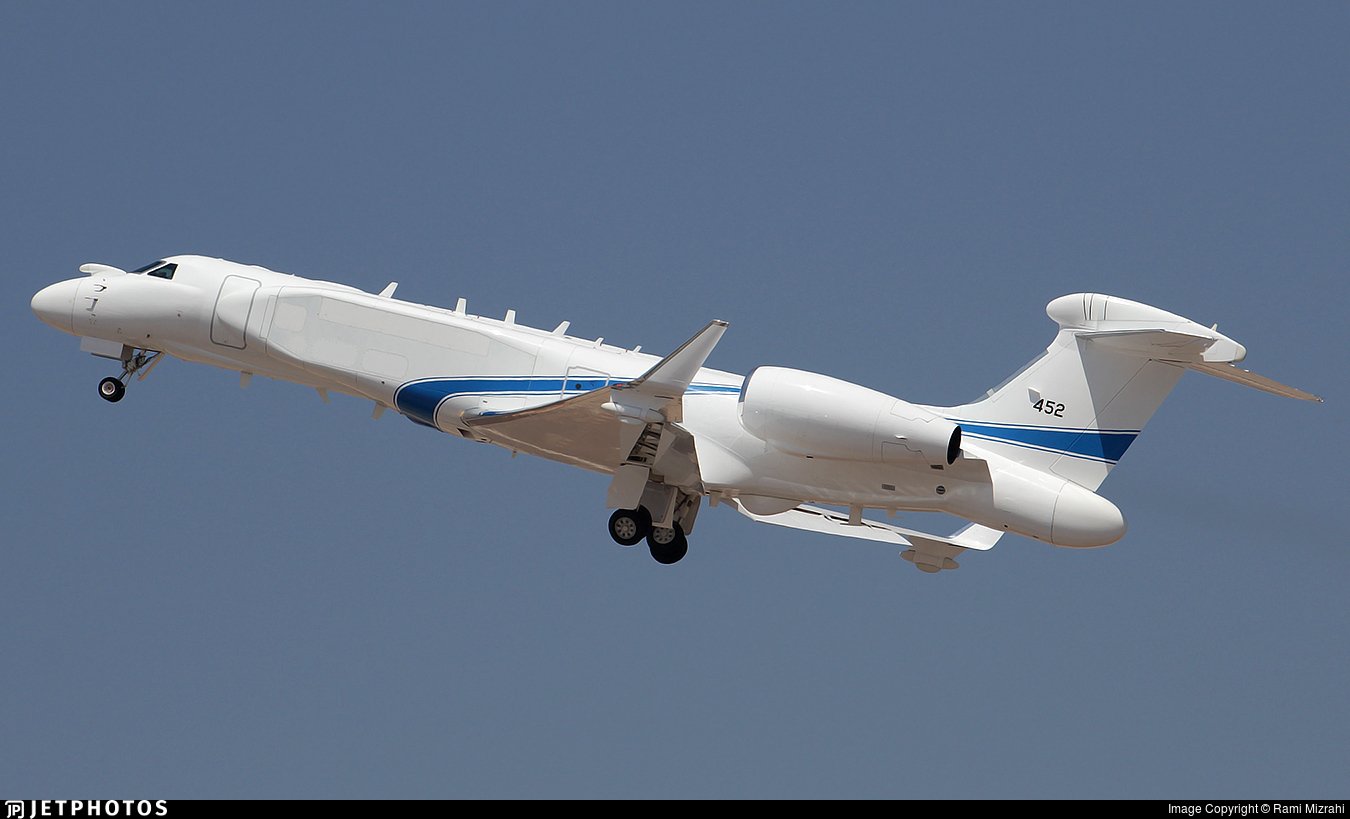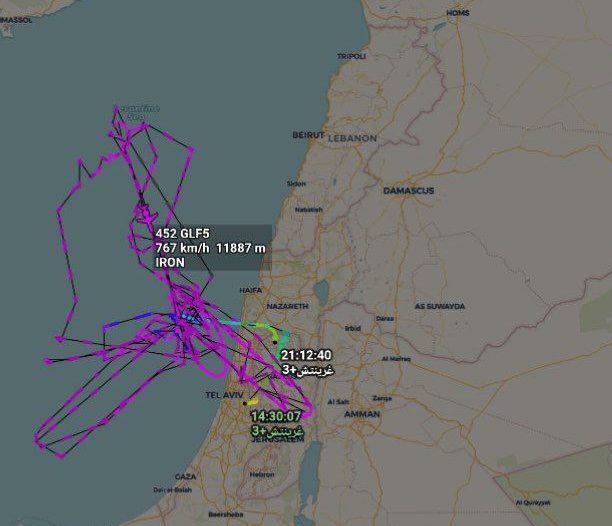 12:03 PM PDT: Tanks have reportedly entered from seven points on the Israeli border near the Gaza strip.
12:01 PM PDT: Palestinian news outlets are now reporting that Israeli tanks have moved into Gaza and clashes are beginning.
11:51 AM PDT: The White House has pushed back on accusations that it is "drawing red lines" for Israel.
11:43 AM PDT: Jordanian Foreign Minister Ayman Safadi: "Israel just launched a ground war on Gaza. Outcome will be a humanitarian catastrophe of epic proportions for years to come. Voting against Arab UNGA resolution means approving this senseless war, this senseless killing. Millions will be watching every vote. History will judge."
11:33 AM PDT: The White House has warned Iran, "We reserve the right to respond to any attacks at a time and place of our choosing."
11:06 AM PDT: An Israeli tank has reportedly been hit on the outskirts of Gaza.
10:31 AM PDT: Initial Reports that Israeli Tanks have crossed the border fence into the Northern Gaza Strip near the City of Beit Hanoun. There is also tank fire occuring.
10:01 AM PDT: The Bataan Amphibious Ready Group carrying approximately 2,500 Marines from the 26th Marine Expeditionary Unit entered the Red Sea on October 27th and is heading toward Israel.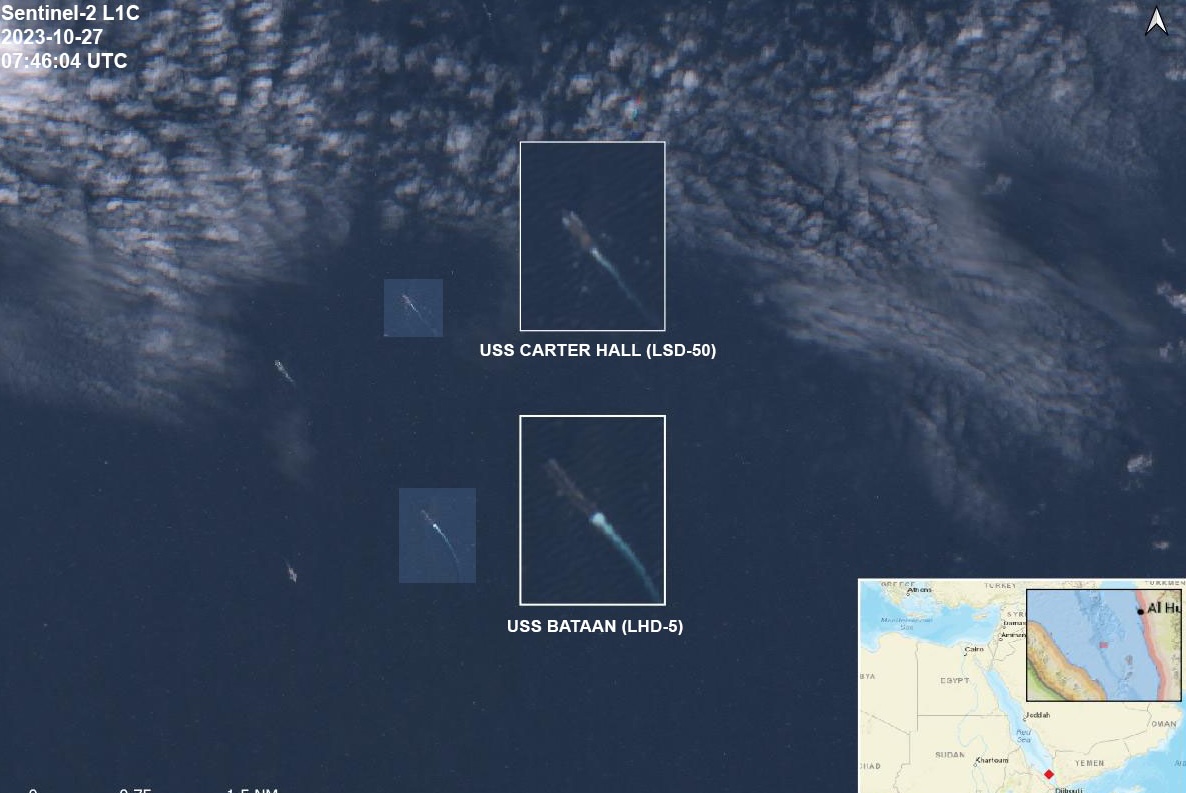 9:25 AM PDT: Hamas' leader Ismail Haniyeh statement: "The blood of the women, children, and elderly…we are the ones who need this blood so it awakens within us the revolutionary spirit…So it pushes us to move forward."
7:05 AM PDT: The Israeli Defense Force has claimed that Hamas has a headquarters beneath the Al-Shifa hospital in Gaza City.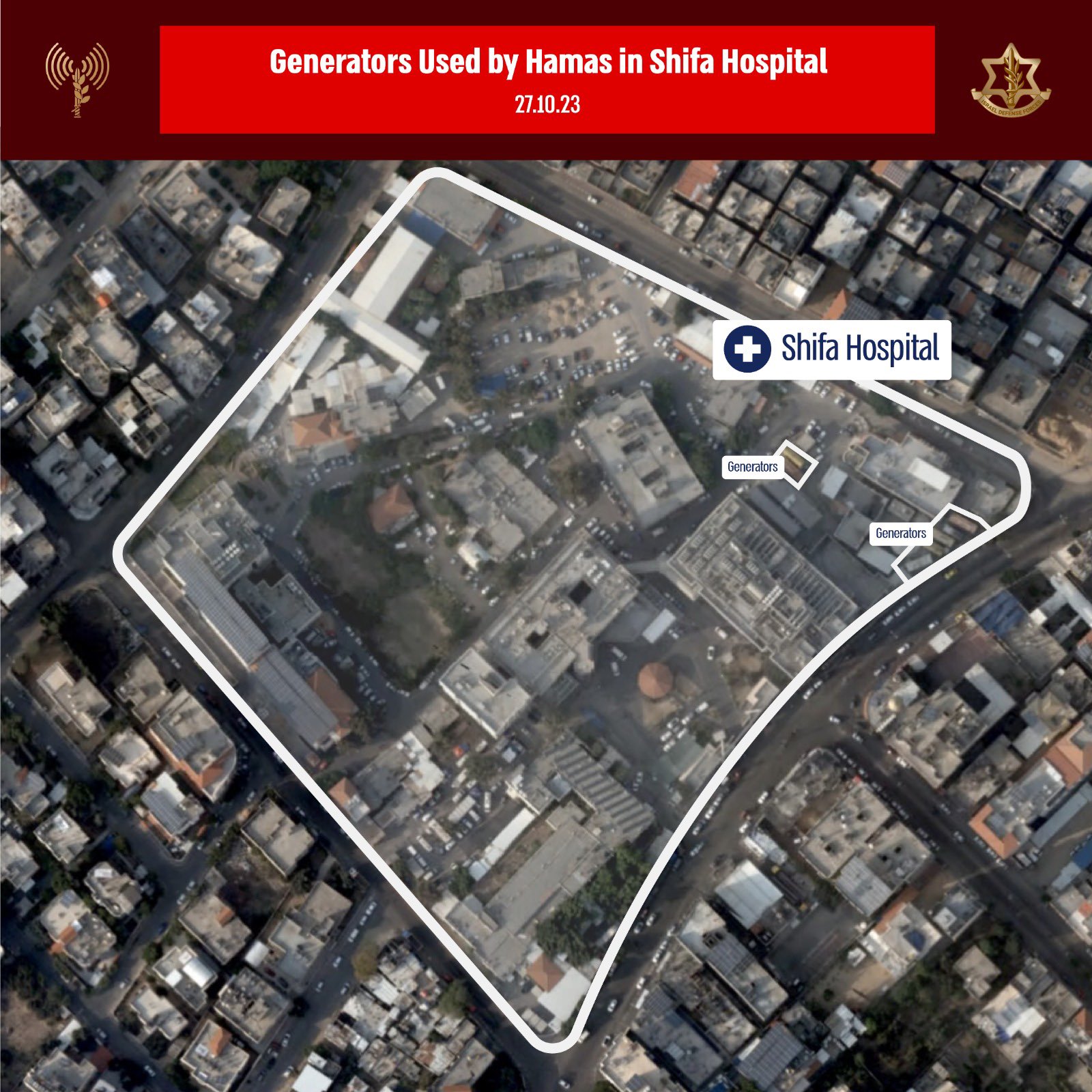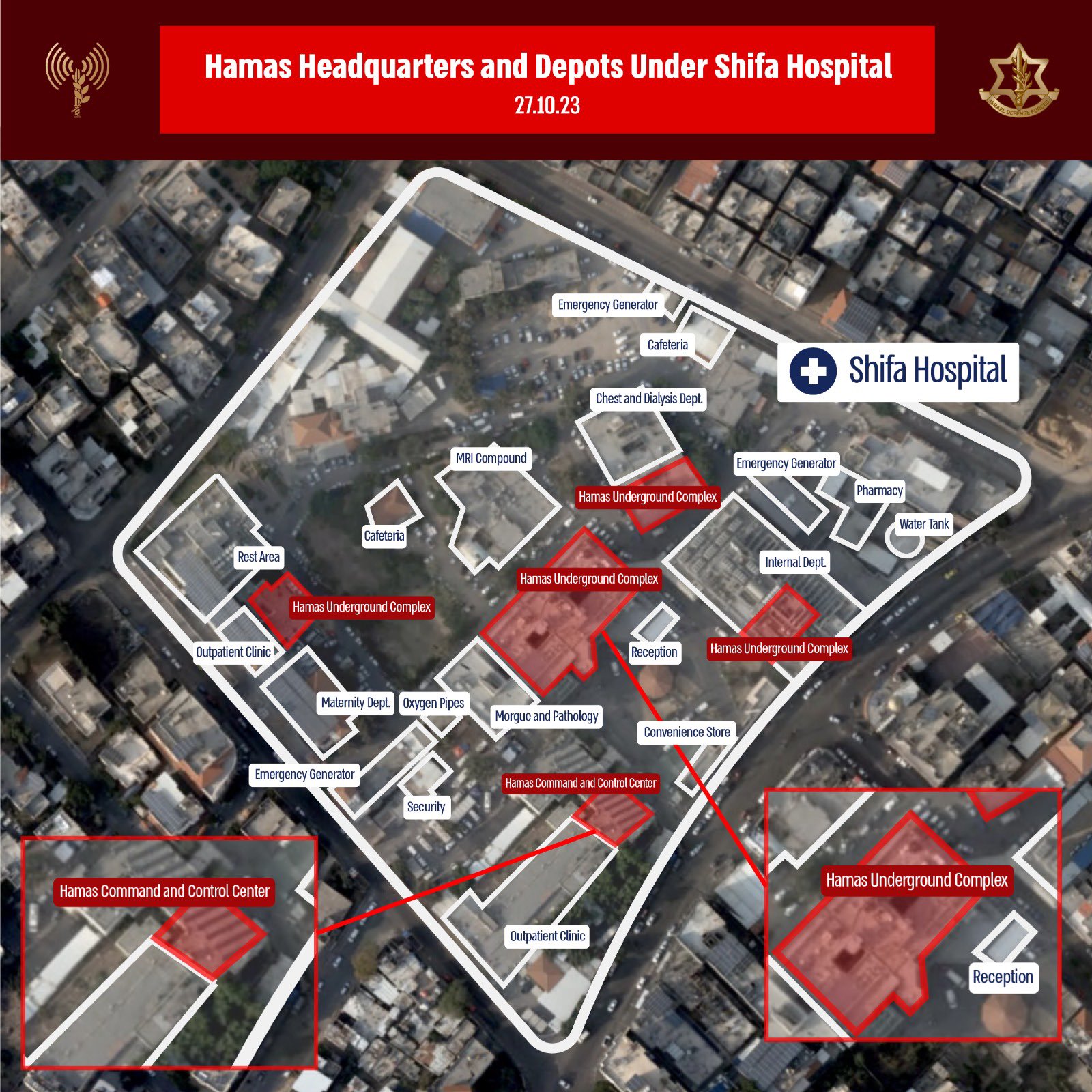 6:05 AM PDT: United States Assistant Secretary of State for Near Eastern Affairs, Barbara Leaf, is reportedly in Doha, Qatar, currently holding meetings with senior Qatari and other foreign officials to work towards the release of additional hostages by Hamas. Negotiations have made significant progress, but no final decisions have been reached yet.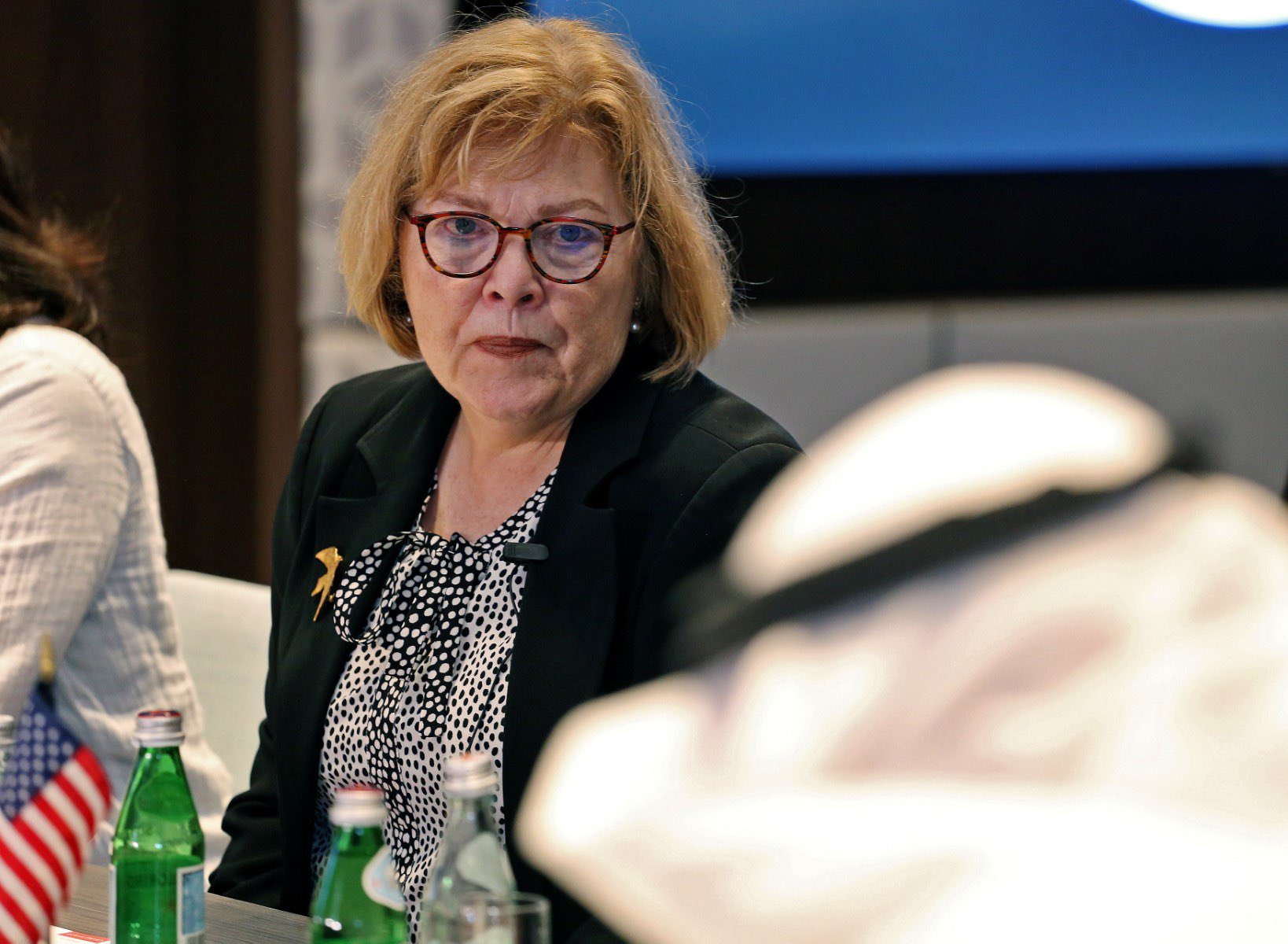 2:11 AM PDT: Along the Egyptian coastline, an overnight explosion rocked the town of Nuweibaa on the Red Sea. The IDF reported detecting aerial activity over the Red Sea before the explosion and is collaborating with Egypt and the US to enhance air defense measures for the region.
12:47 AM PDT: IDF Spokesman Rear Adm. Daniel Hagari: "In the last few hours, an aerial threat was detected in the Red Sea. Fighter jets were scrambled to the threat and the issue is under investigation. To our understanding, the impact that was in Egypt originates from this threat. Israel will work together with Egypt and the US and tighten the defense against threats from the Red Sea area."
9:00 PM PDT: Israeli authorities have verified a significant ground operation conducted by the IDF's 36th Armored Division in the northern Gaza Strip overnight. This operation resembled the one from the previous night, involving multiple Caterpillar D9 Armored Bulldozers and Puma Armored Engineering Vehicles, accompanied by Merkava Mark IV Main Battle Tanks. They are reportedly clearing pathways in preparation for an invasion of the Gaza strip.
7:00 PM PDT: The US Air Force has conducted multiple Airstrikes tonight against Iranian-Backed Militias within Eastern Syria in Retaliation for attack on US Bases in Syria and Iraq. In a statement, Secretary Austin said "The United States does not seek conflict and has no intention nor desire to engage in further hostilities, but these Iranian-backed attacks against U.S. forces are unacceptable and must stop. Iran wants to hide its hand and deny its role in these attacks against our forces. We will not let them. If attacks by Iran's proxies against U.S. forces continue, we will not hesitate to take further necessary measures to protect our people."
5:00 PM PDT: The governments of Turkey and Egypt have initiated the construction of multiple field hospitals in the northern Sinai Peninsula, adjacent to the Egyptian border with the Gaza Strip. Medical personnel and supplies from Turkey have already started arriving in Egypt for this purpose. These hospitals are being established in preparation for the possibility of a large-scale Palestinian displacement from Gaza as a result of the Israeli invasion.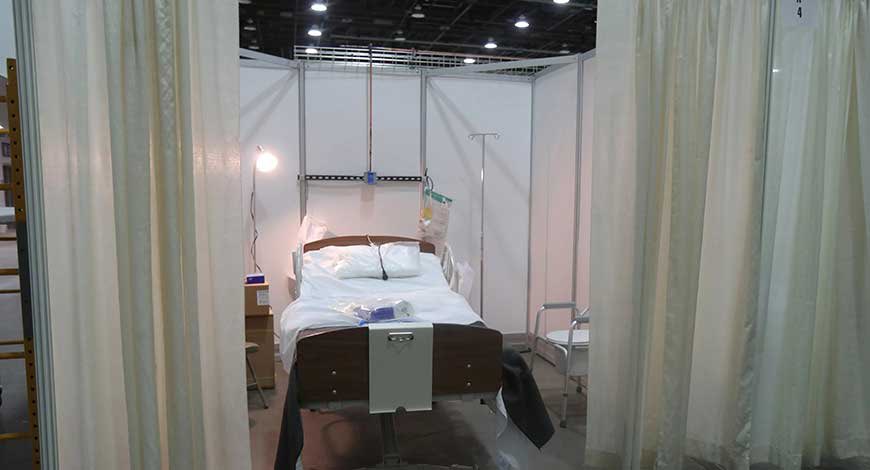 4:00 PM PDT: The Israeli Defense Force spokesperson, Brigadier General Daniel Hagari, has announced an ongoing ground operation by IDF forces in the northern Gaza Strip. He emphasized that further raids are planned for the night and in the coming days as part of preparations for the ground operation.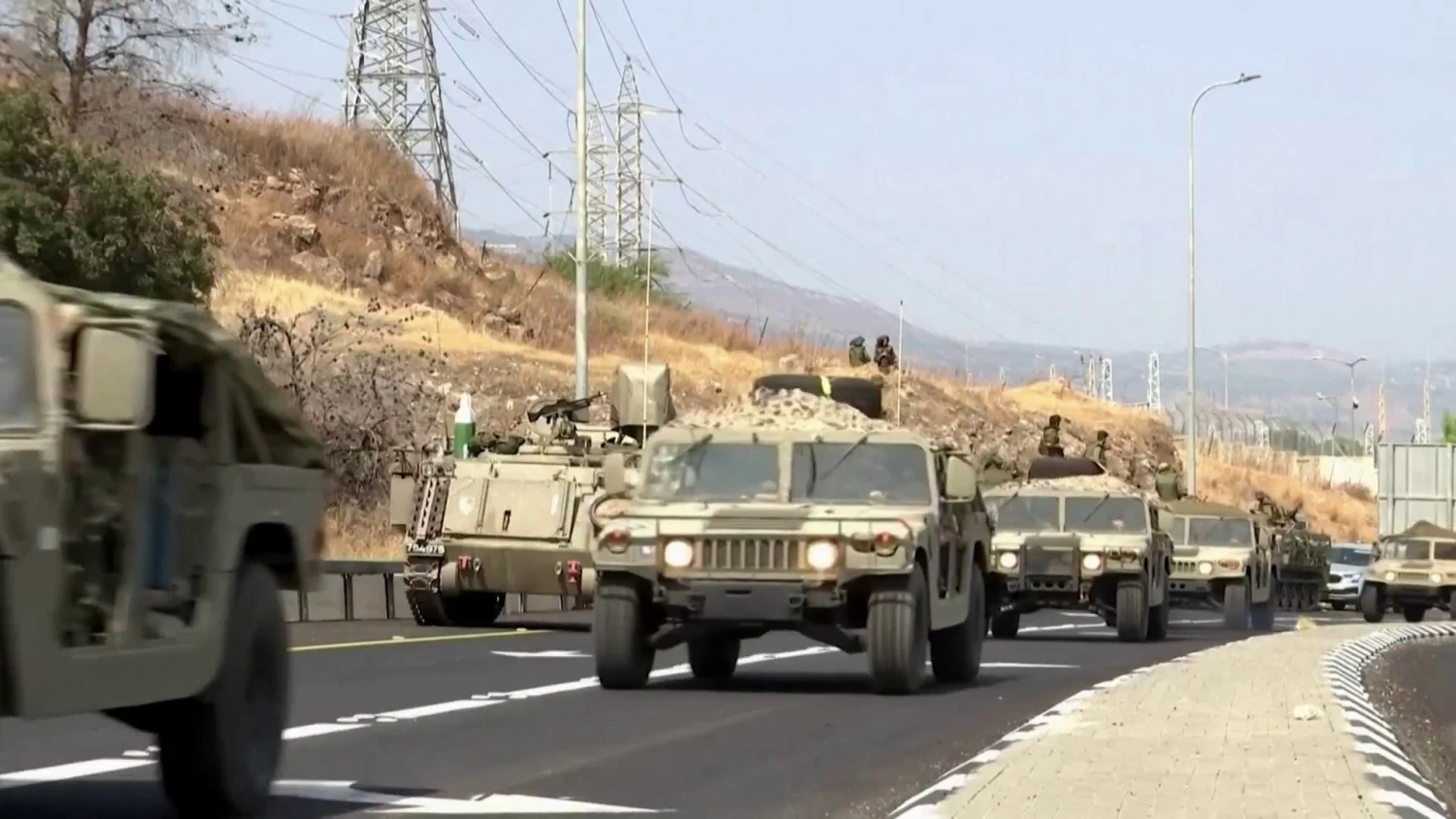 3:11 PM PDT: Iran's Foreign Minister, Hossein Amir-Abdollahian, stated today that Hamas is prepared to release all roughly 250 hostages held in the Gaza Strip to the Iranian government in Tehran. However, this release is contingent on the release of 6,000 Hamas and PIJ "fighters" from prisons across Israel.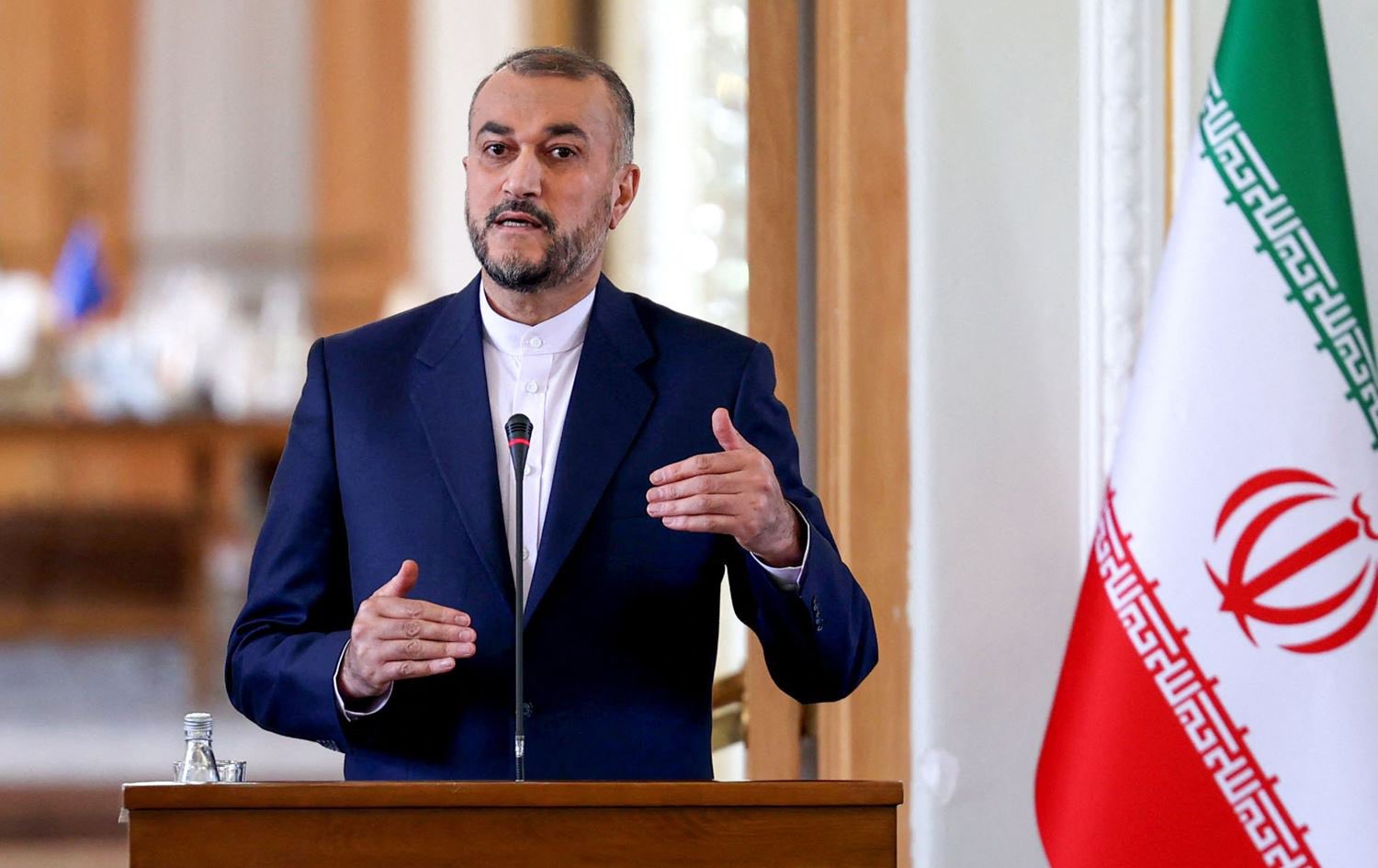 2:44 PM PDT: Senior Member of the Hamas Political Bureau, Abu Marzook, led a delegation to Moscow today. During their visit, Hamas officials held meetings with members of the Russian government, including Deputy Foreign Minister Mikhail Bogdanov. Bogdanov also announced plans for a meeting between Palestinian President Mahmoud Abbas and Russian President Vladimir Putin in the near future.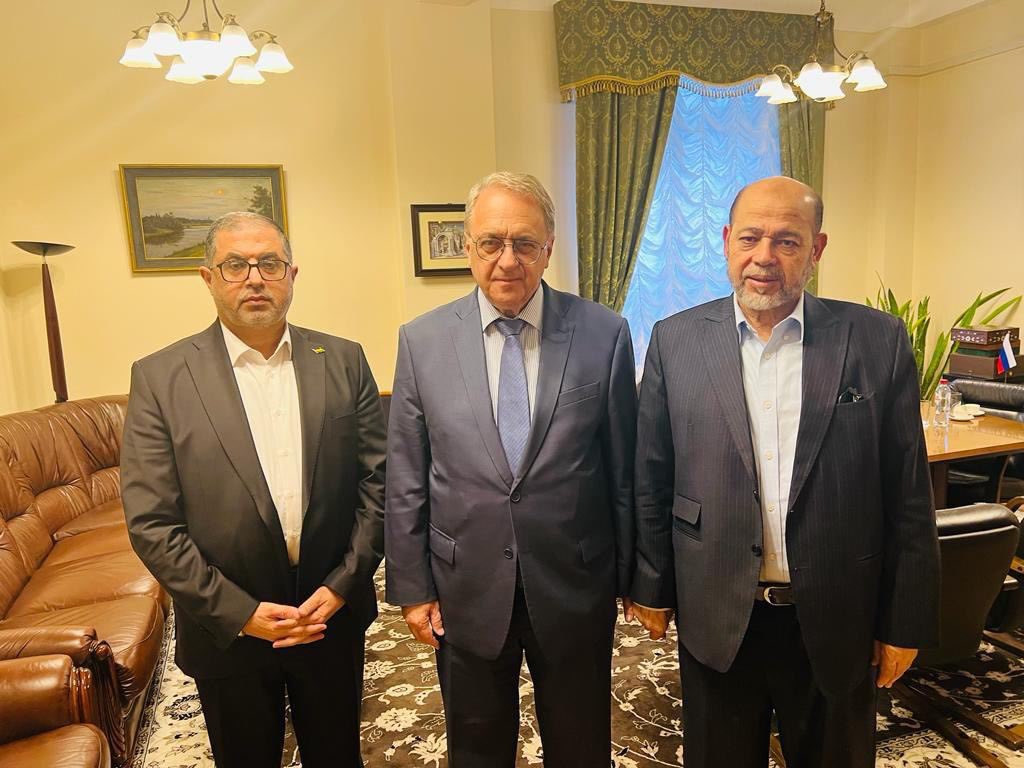 1:11 PM PDT: Israeli Artillery has been shelling  Southern Lebanon for several hours now with multiple Fires seen Burning near the Towns of Al-Laboneh and Al-Naqoura.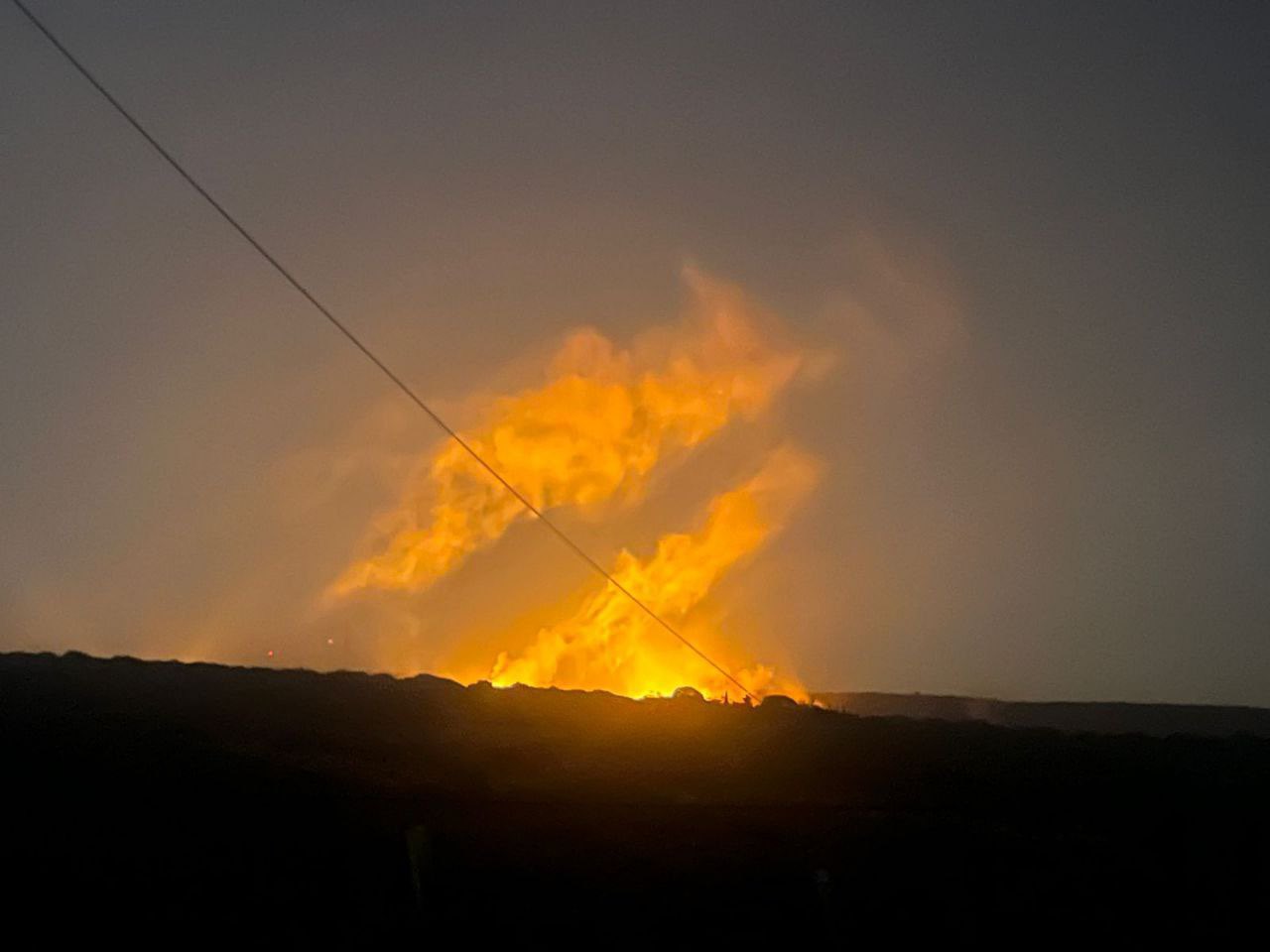 12:13 PM PDT: Rocket launch from Gaza hit an electrical pole located south of Tel Aviv.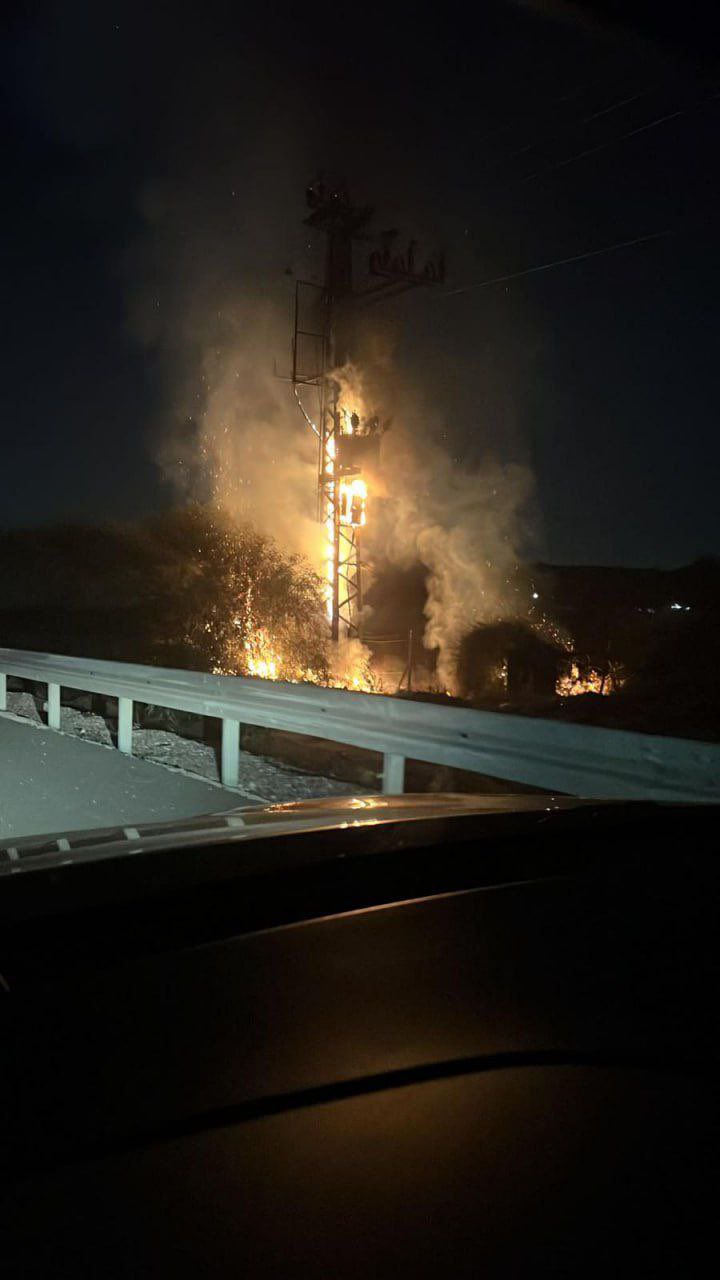 11:30 AM PDT: 19 American service members stationed in Iraq and Syria have been diagnosed with traumatic brain injury after rocket and drone attacks from Iran-backed militants last week, according to the Defense Department.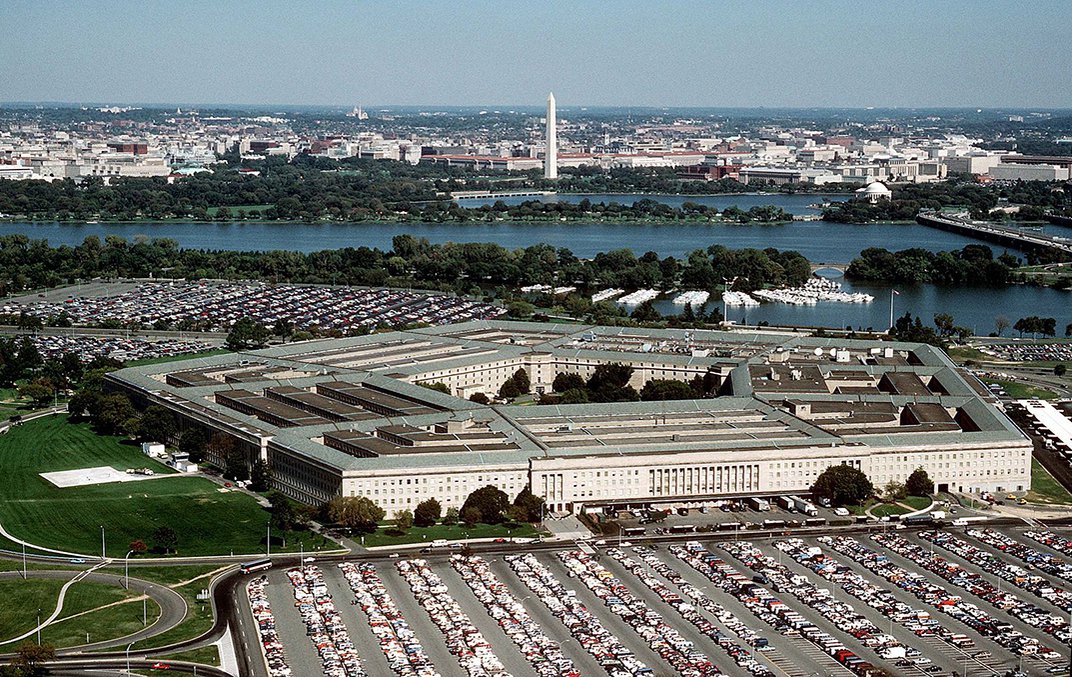 8:55 AM PDT: Iron Dome intercepts seen over the sky in Tel Aviv
8:34 AM PDT: The Israeli Ministry of Defense has granted approval for the operational testing of the "Iron Beam" laser defense system in the southern part of the country. This system is designed to intercept short-range targets such as mortars, drones, and select rockets. It is important to note that the "Iron Beam" is not intended to replace the Iron Dome but rather serves as the fifth component in Israel's integrated missile defense array.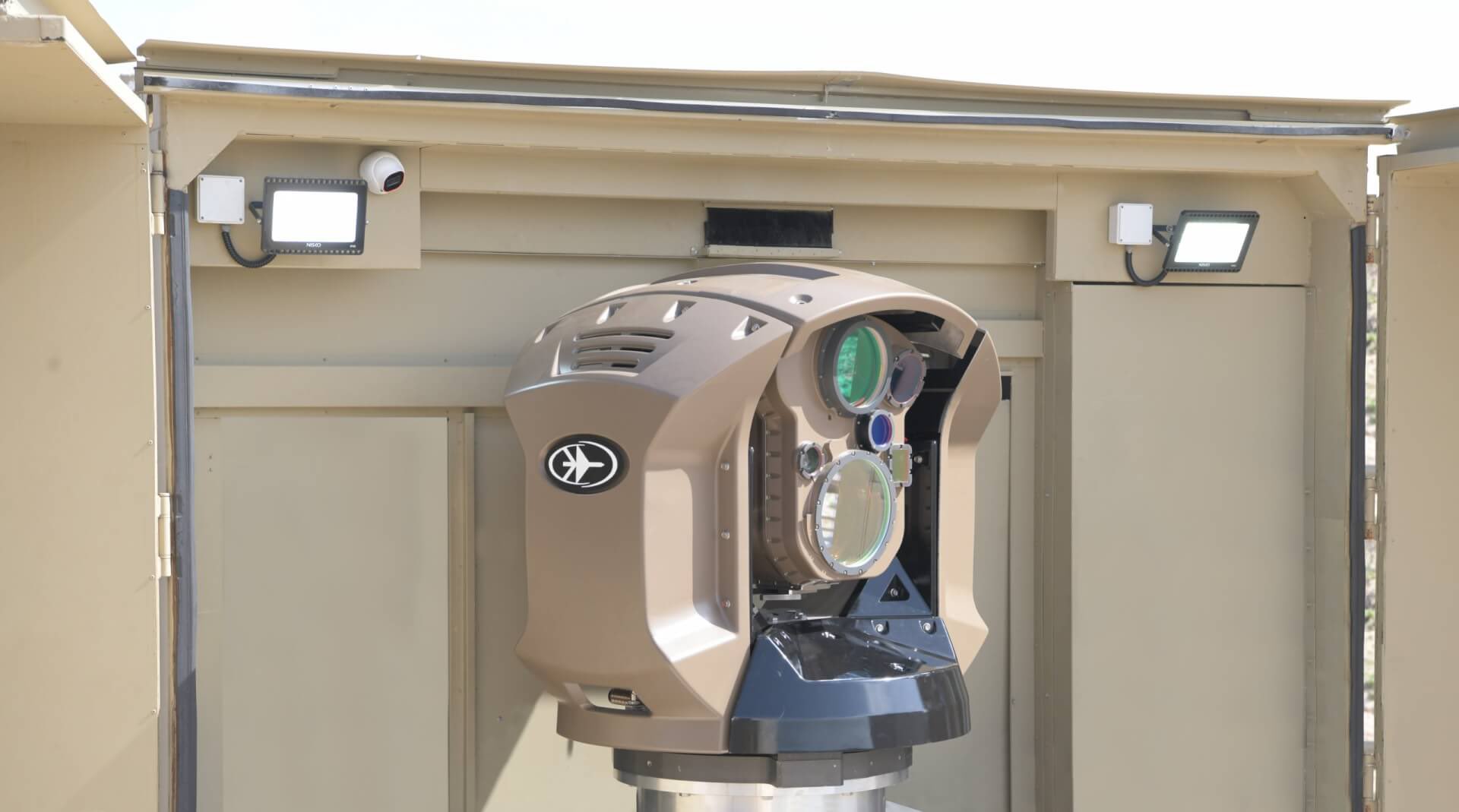 7:08 AM PDT: The French Ministry of Foreign Affairs confirmed today that the count of French nationals who lost their lives since the surprise Hamas attack in Southern Israel on October 7th has risen to 35.
5:01 AM PDT: Hamas claims that 50 out of the 220-250 individuals held as captives by them and the Palestinian Islamic Jihad have lost their lives due to Israeli airstrikes.
10:05 PM PDT: The Al-Qassam Brigades of Hamas claims they have successfully targeted and hit an Israeli helicopter operating east of the Al-Buriej Camp in southern Gaza using a 9K32 "Strela-2" man-portable air defense system. As of now, there has been no official statement from the IDF regarding this incident.
9:31 PM PDT: Video footage has emerged depicting an armored assault conducted by the Israeli Defense Force in the northern Gaza Strip. The operation involved the deployment of several Merkava Mark IV main battle tanks, Caterpillar D9 armored bulldozers, and Puma armored engineering vehicles. During the assault, the bulldozers were observed clearing dirt piles near the border fence and constructing various pathways, which are likely preparations for an impending invasion.
1:15 PM PDT: US Embassy In Kuwait: "The embassy is aware of threats made on social media by Alwiyat al-Waad al-Haq, a militia group in Iraq, against U.S. military bases in Kuwait.  As a result, the U.S. Embassy in Kuwait is limiting its activity on U.S. military bases to essential and official events only.  U.S. citizens are advised to remain alert."
11:06 AM PDT: A US operations base in Northern Syria (located at Abu Hajar Airport) just came under a rocket attack.
10:10 AM PDT: Israeli Prime Minister Benjamin Netanyahu has announced that the date for the Ground Invasion of the Gaza Strip has been set.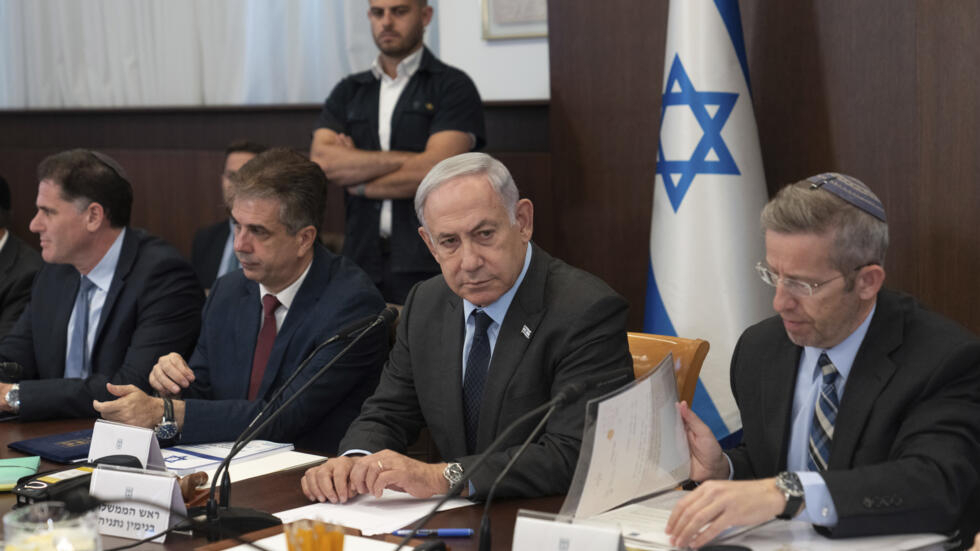 4:49 PM PDT: Syrian state media has reported the destruction of the headquarters of the 5th Armoured Division of the Syrian Army in the town of Izra due to Israeli airstrikes. There are additional reports indicating that Israeli airstrikes targeted a radar battalion and weapons depots of the Syrian Air Defense Force near the town of Qarfa.
4:32 PM PDT: The Israeli Defense Force has confirmed the execution of airstrikes tonight on military infrastructure and launch sites in western Syria in response to a rocket attack earlier tonight targeting the Golan Heights.
2:44 PM PDT: US Central Command has announced that 24 American troops were wounded on October 18th as a result of a drone attack on Al-Tanf Military Base in Southeastern Syria. The first attack caused 20 injuries, the second attack at Al-Asad Airbase caused 4 injuries and the destruction of an aircraft hanger containing a small plane. CENTCOM says all 24 troops have since returned to active duty.
2:24 PM PDT: DOD assesses that the range of the missiles launched from the Houthis last Thursday was in excess of 2,000 km — in other words, the Houthis land-attack missiles that can reach Israel.
1:24 PM PDT: A terrorist group affiliated with the "Promised Day Brigade," an Iraqi militant organization previously believed to have disbanded in 2014, issued a threat today, declaring that any U.S. bases in Kuwait and the United Arab Emirates are now considered "legitimate targets." They cite U.S. support for Israel during the conflict with Hamas as the reason for their threat.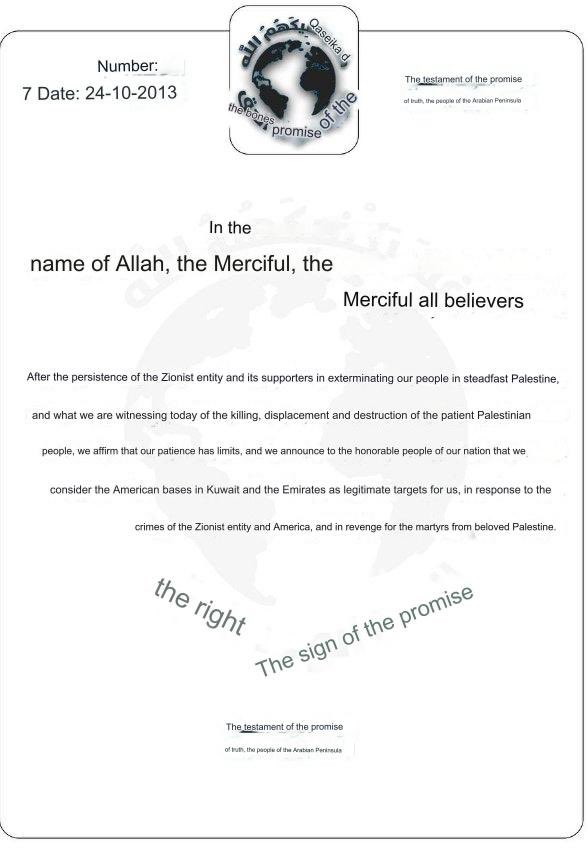 12:59 PM PDT: Hamas statement: "We affirm the right of our people to resist and defend themselves and their land, and we call on the masses of our people in all arenas to escalate the resistance action against the occupation.The occupation's escalation in its policy of executing prisoners, liquidating them, and its violations against our prisoners confirm the extent of its criminality, which exceeds Nazism. We call on the masses of our people and the families of prisoners in the occupation prisons to rise up in the cities of the West Bank and clash with the occupation and its settlers."
12:11 PM PDT: The Israeli missile defense system detected the launch of two rockets from western Syria, both believed to have been aimed at the Golan Heights in northern Israel. A Red Alert was activated for potential "impact zones," but the rockets eventually landed in uninhabited areas. Following the rocket impact, Israeli artillery reportedly engaged and destroyed the launch sites in Syria.
11:31 AM PDT: Hezbollah's death toll since the start of the escalation in southern Lebanon has risen to 39.
10:56 AM PDT: Since October 17th, US and coalition forces have been attacked at least 10 separate times in Iraq and 3 times in Syria. This includes a mix of one-way attack drones and rockets, Pentagon says.
9:13 AM PDT: Hezbollah affiliated telegram accounts are claiming that Mortars have Struck a number of Israeli Outposts along the Border with Lebanon.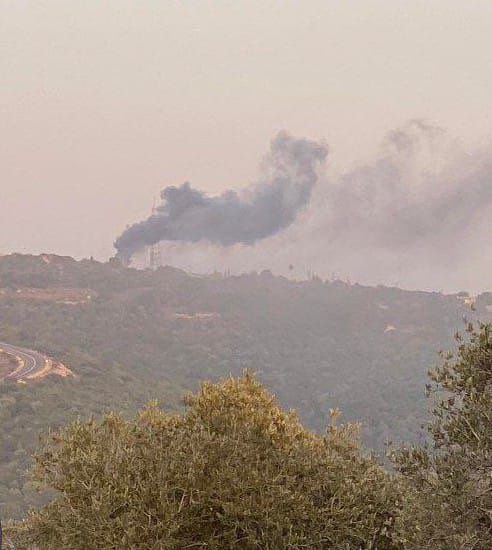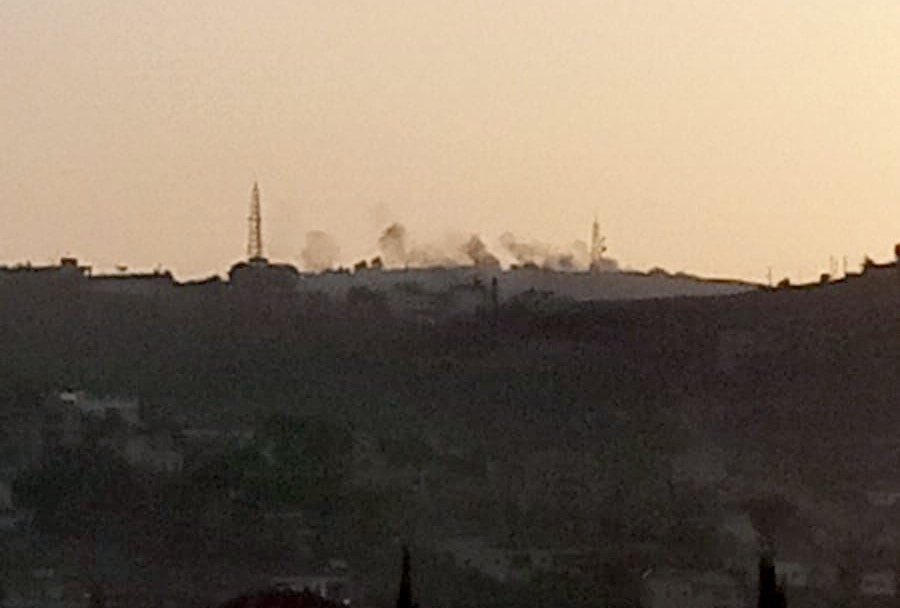 8:22 AM PDT: The IDF has eliminated Abed Alrahman, the Hamas leader who planned the attack in Kibbutz Be'eri
8:08 AM PDT: The US Maritime Administration has now released a warning to any ships moving throughout the Red Sea to be on alert for airborne missiles and drones over the region due to the ongoing war in Israel and possible future launches by the Houthis from Yemen.
8:01 AM PDT: Video of an Israeli airstrike carried out one block from the Red Cross HQ earlier in the day. This comes as there has been a significant uptick in strikes on Gaza in the last 24 hours.
7:26 AM PDT: French President Macron proposed that an international coalition fighting against ISIS should be widened to include the fight against Hamas in Gaza.
7:06 AM PDT: Video from Tel Aviv showing Iron Dome intercepts.
6:59 AM PDT: Significant rocket attack being launched from Lebanon right now, the largest since the start of the conflict.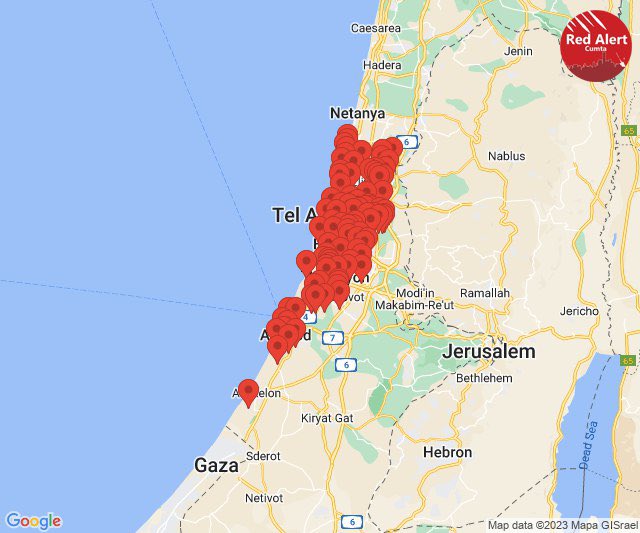 5:11 AM PDT: IDF says it has dropped fliers in the Gaza Strip asking Palestinians to provide information on hostages being held by Hamas. The IDF promises those who provide information with "security, as well as a financial reward."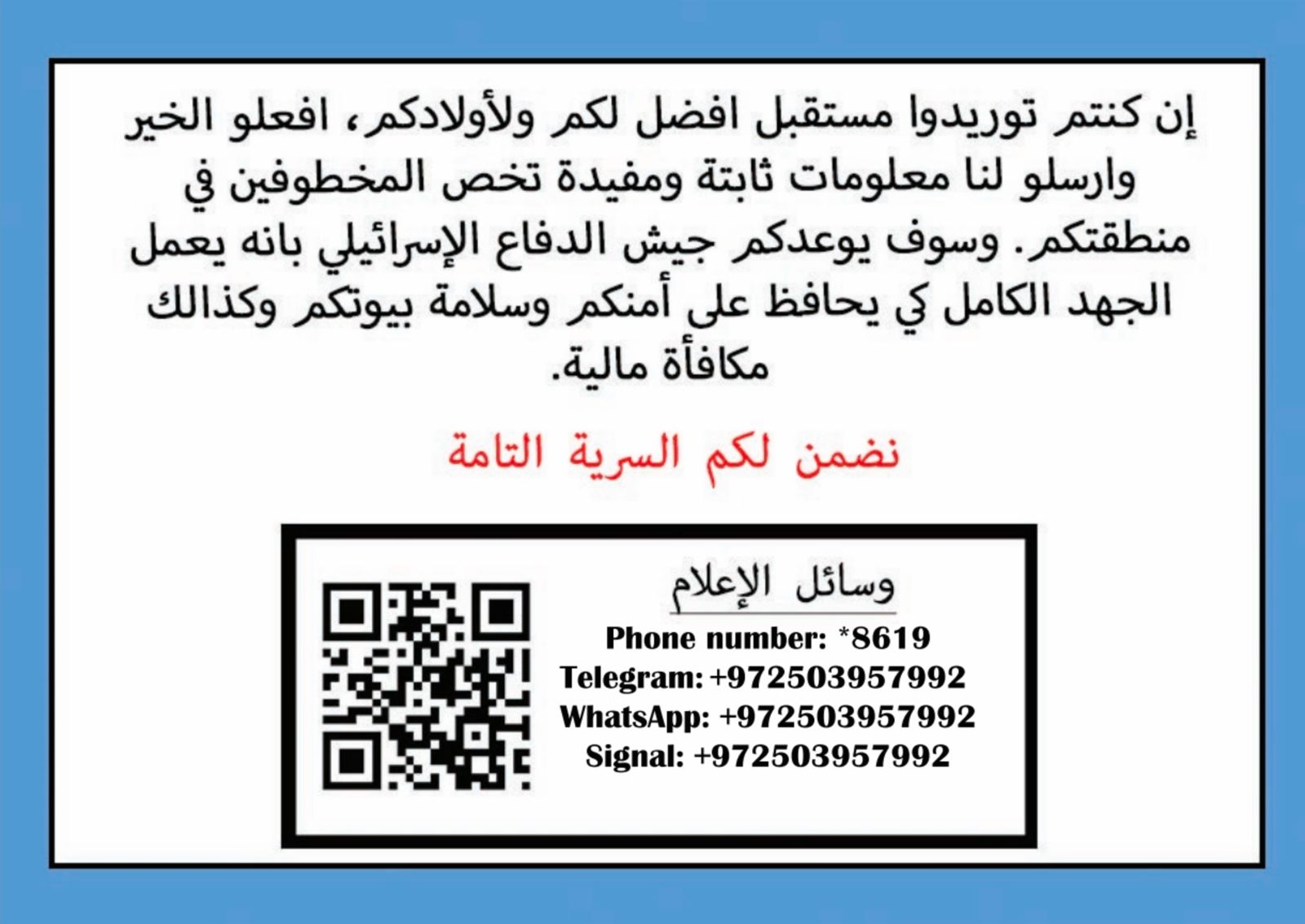 5:51 PM PDT: Secretary of Defense Lloyd Austin had a phone call tonight with Israeli Defense Minister, Yoav Galant, to address their ongoing air operations against Hamas in the Gaza Strip, as well as the continuous military aid from the United States. During the call, they also discussed strategies to deter any state or non-state actor from attempting to escalate the war.
4:33 PM PDT:The two elderly hostages, Nurit Cooper aged 79 and Yocheved Lifshitz aged 85, have just arrived at Ichilov Medical Center in Tel Aviv, Israel.
Additional footage by Hamas showing the two elderly hostages being released. 
4:26 PM PDT:Iranian propaganda channels are asserting that the Arleigh Burke-Class Destroyer, USS Carney (DDG-64), faced a drone attack in the Red Sea off the coast of Yemen. There is no substantiated evidence to confirm this incident. Editors note: Still no evidence. 
3:21 PM PDT: According to Channel 14 Defense Correspondent: "At this time our Forces are Operating to the West of the Fence in the Gaza Strip in Routine Activity. One Soldier has been Slightly Injured. The Operation continues."
3:16 PM PDT: There's been a complete power outage at the Indonesia hospital located in Northern Gaza. According to the hospital, they've run out of fuel for their emergency generators.
3:16 PM PDT: There's been a complete power outage at the Indonesia hospital located in Northern Gaza. According to the hospital, they've run out of fuel for their emergency generators.
1:40PM PDT: The White House has released a photo of President Biden receiving a briefing from his national security team. In the photo, Vice President Kamala Harris, Secretary of State Antony Blinken, Director of National Intelligence Avril Haines, and CIA Director Bill Burns are in the room.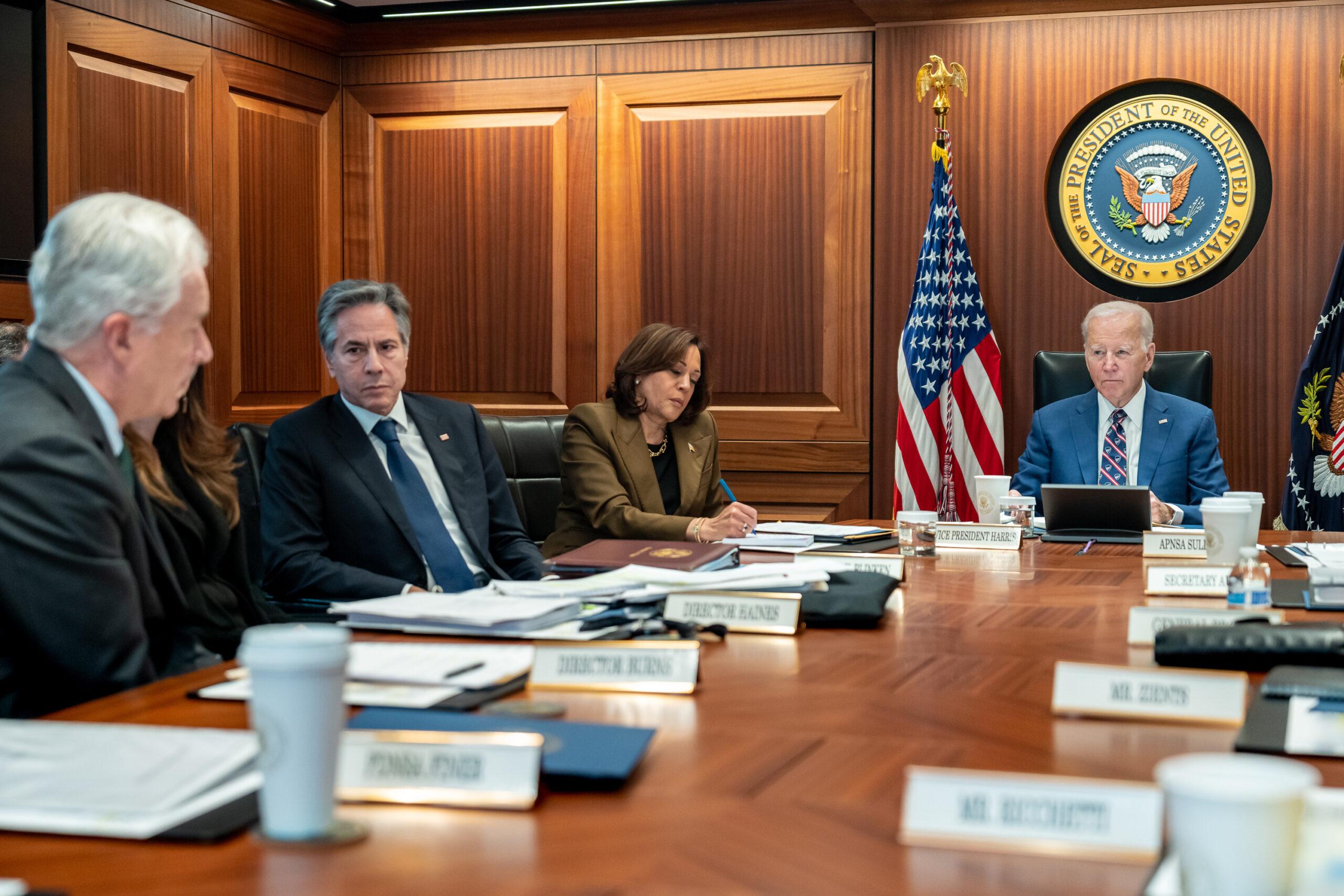 12:35 PM PDT: Several bases operated by US forces in Eastern Syria have come under attack by suicide drones. This is developing, more to come.
12:29 PM PDT: US National Security Council Spokesman John Kirby: "Iran 'actively facilitating these attacks' by drones and rockets on US bases in Mideast. We know Iran's goal was to maintain some level of deniability here, but we're not gonna allow them to do it"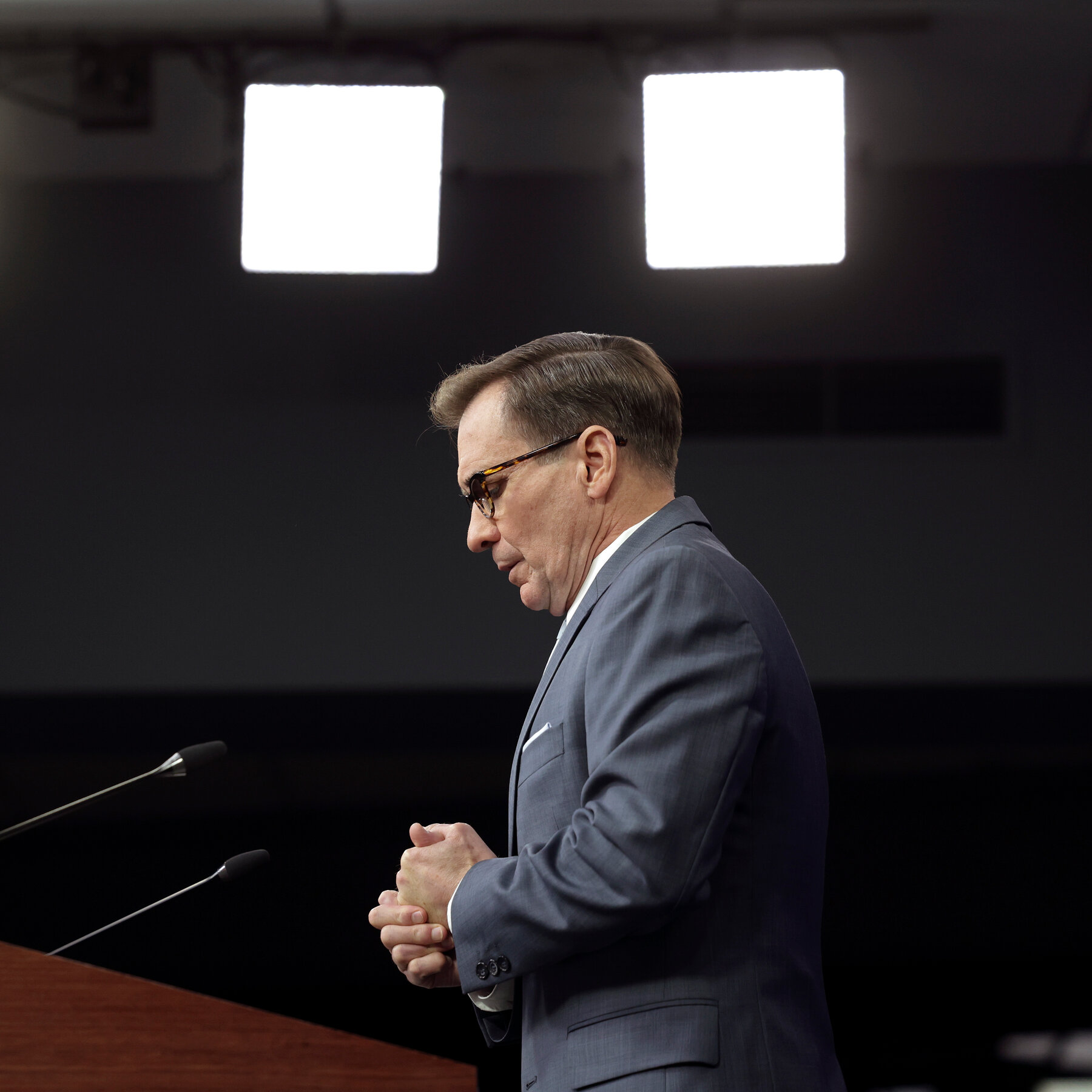 11:59 AM PDT:Israel confirms that two hostages, Nurit Cooper, 79, and Yocheved Lifshitz, 85, have been released from Gaza into Egypt. Both of their husbands are still believed to be held captive by Hamas.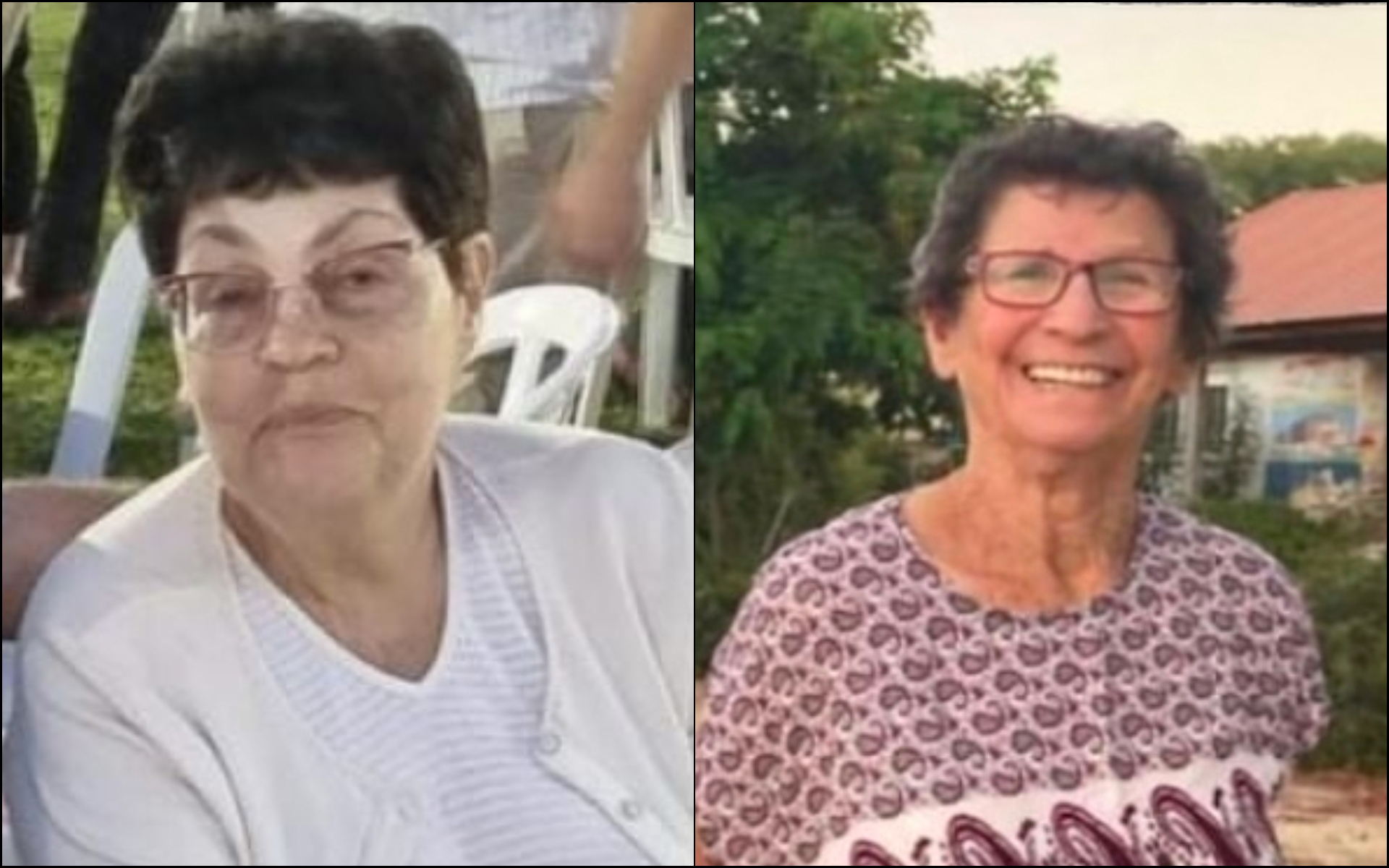 11:16 AM PDT: Hamas Statement on the Release of two more hostages: "We in the Al-Qassam Brigades, through Egyptian-Qatari mediation, released the two detainees, Nurit Yitzhak and Yochved Lifshitz, despite the enemy refusing since last Friday to accept their receipt, and is still neglecting the safety of their prisoners. We have decided to release them for compelling humanitarian reasons, despite the occupation's crimes. For more than 8 violations of the procedures that were agreed upon with the mediator brothers that the occupation would adhere to during this day to complete the handover process."
10:22 AM PDT: According to Israeli media, There is a disagreement in the Israeli war Cabinet regarding the army's readiness to invade Gaza. Israel's Defense minister Gallant and minister Gantz believe that the IDF is ready to enter Gaza. Netanyahu believes that more time is needed to prepare.
9:41 AM PDT: The Red Cross is reportedly retrieving roughly 50 hostages from Hamas. According to some information we've obtained, the hostages are not Israeli citizens.
9:14 AM PDT: Israel's Defense Minister Gallant visited the waters outside of Gaza today. He was quoted saying, "We are thoroughly preparing for the next stage, this will be a deadly attack, and an integrated one – in the air, at sea and on land"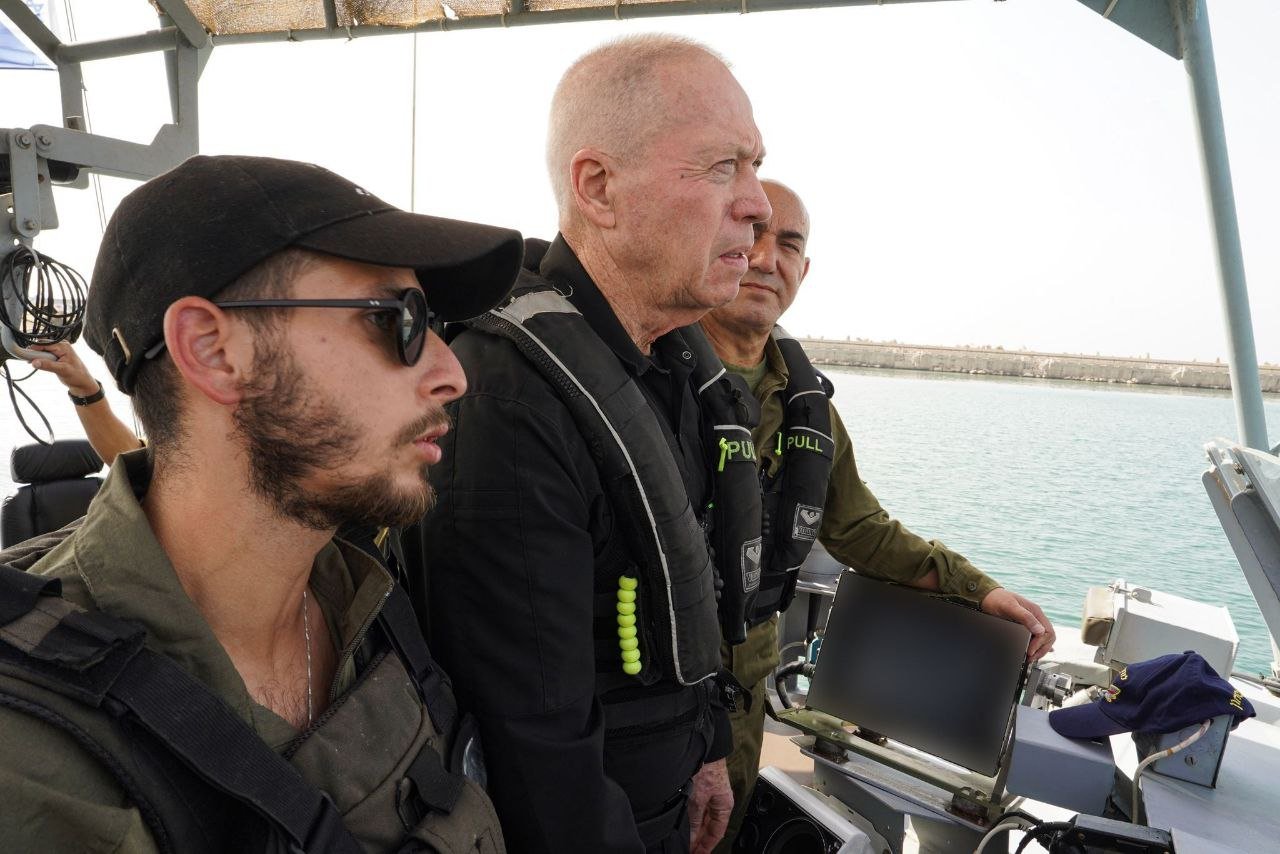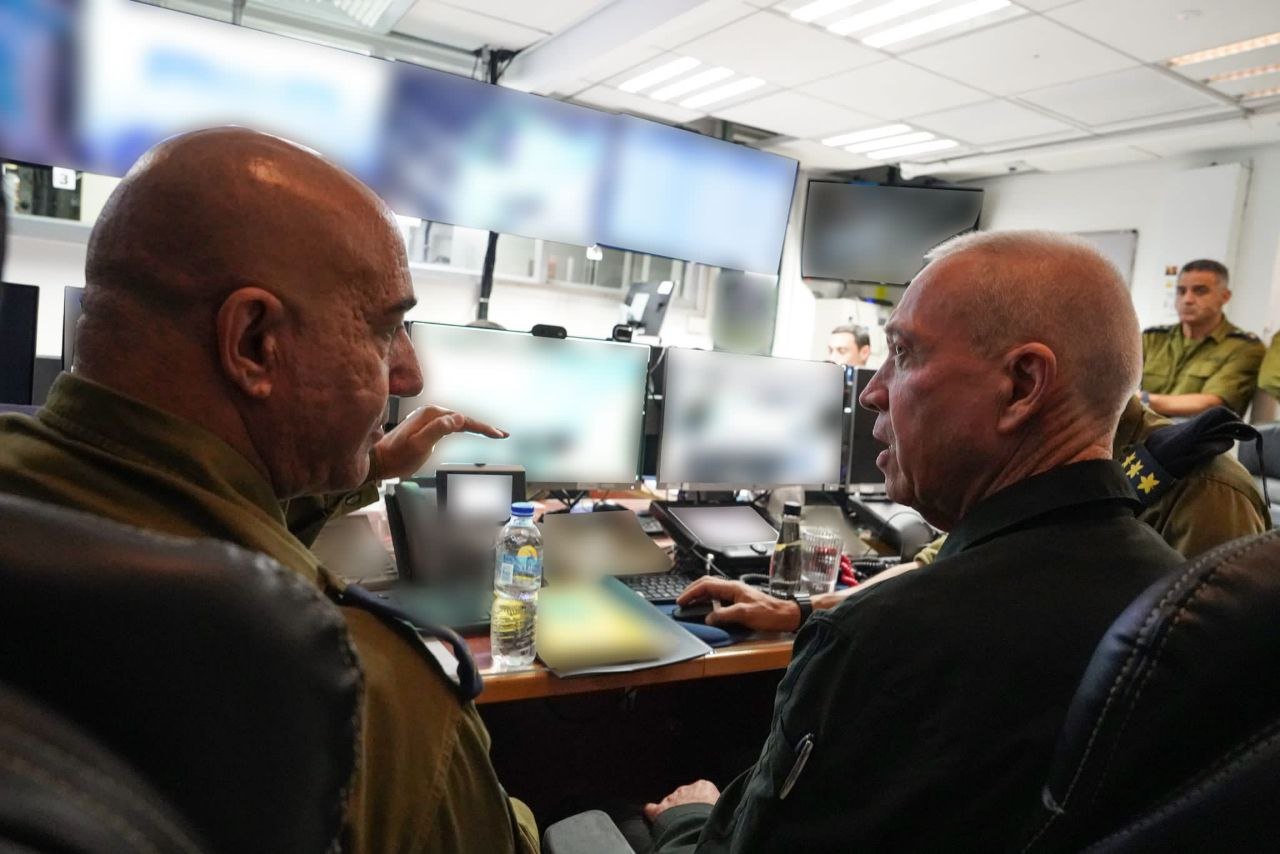 8:21 AM PDT: The Islamic Resistance in Iraq has claimed responsibility for two recent attacks targeting US forces in Syria and Iraq within the past five hours. This group has become increasingly active, launching drone and rocket attacks against American troops in the Middle East over a dozen times in the past week.
8:11 AM PDT: A joint statement has been issued by Israeli Prime Minister Netanyahu, Defense Minister Gallant, and IDF Spokesman Hagari, emphasizing the existence of "complete and mutual trust" and a clear unity of purpose among them. They are working in "close and full cooperation, around the clock, with the shared goal of leading the State of Israel to a total victory over Hamas."
6:59 AM PDT:DOD official says there was another attack on US troops in Syria early this morning. No injuries.
6:22 AM PDT: Turkey has reportedly issued an order for the leader of Hamas, Ismail Haniyeh, and other senior officials from the group to leave the country immediately.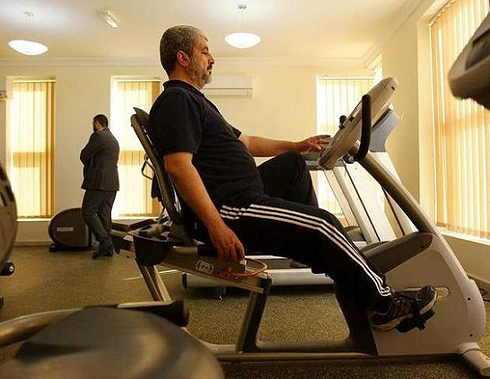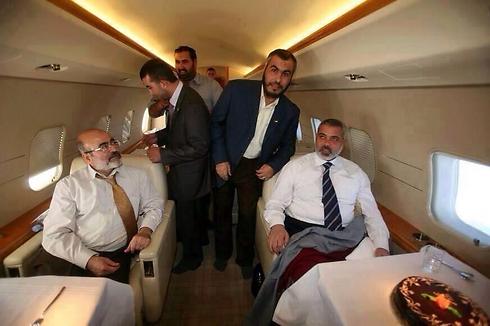 4:56 AM PDT: Journalist in Gaza are reporting an uptick of airstrikes today.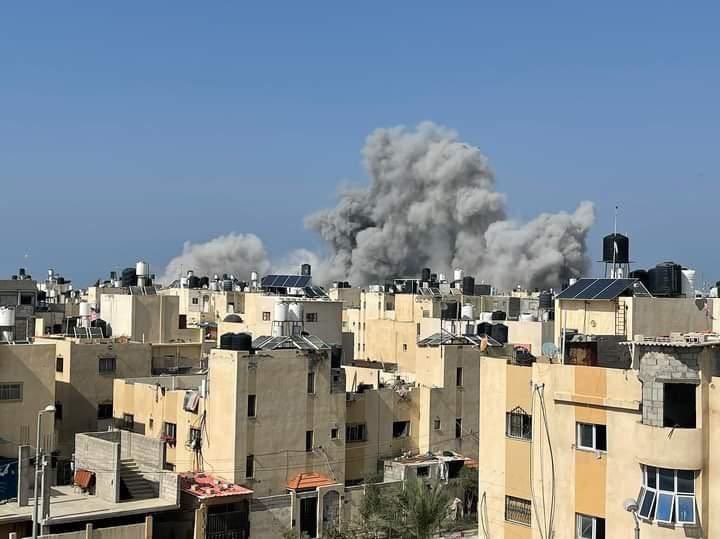 7:50 PM PDT: No major announcements to report, will resume live posts at 6 AM PDT tomorrow.
4:00 PM PDT: Significant shelling and airstrikes taking place in Gaza right now. There is a lack of video due to the internet being disrupted / reduced power in Gaza.
2:53 PM PDT: The US State Department has again called for US citizens to leave Lebanon. Statement: "U.S. citizens who wish to depart Lebanon should leave now, due to the unpredictable security situation. There are still commercial flights available, but there is reduced capacity. Please check flight options at Beirut–Rafic Hariri International Airport. If you need a financial assistance loan from the U.S. government to purchase tickets on a flight to depart Lebanon, or are interested in receiving messages from the U.S. Department of State, please complete a crisis intake form. Do not fill out this form if you have already completed it – we have your information, and duplicate requests delay our response."
2:03 PM PDT: Israeli Prime Minister Benjamin Netanyahu is holding a late-night meeting with the war cabinet, accompanied by senior security and military officials in Tel Aviv.
1:31 PM PDT: Hezbollah, a designated terrorist organization, has released footage depicting the launch of Iranian-made 107mm unguided rockets by their operatives toward Israeli border outposts along the border with Lebanon today. The individuals involved in this attack were subsequently eliminated by the  Israeli Air Force.
1:11 PM PDT: US Senator Richard Blumenthal says Iran gave Hamas the 'green light' to launch its massacre on Israel. His message to Tehran: "If you're thinking about giving the green light to Hezbollah, as you did to Hamas—don't." The White House has previously said there is 'no direct evidence' linking Iran to the attack.
11:43 AM PDT: Israeli government through COGAT: "At the request of the American administration and in accordance with the instructions of the political echelon, humanitarian aid from the United Nations containing only water, food, and medical equipment was brought into the southern Gaza Strip today, through the Rafah crossing in Egypt. All the equipment was checked by Israeli security officials before entering Gaza."
11:29 AM PDT: There is an ongoing suicide drone/rocket attack at Al-Asad airbase in Iraq. The base houses US troops. Working to get more.
11:00 AM PDT: According to the White House, Secretary of Defense Lloyd Austin, Chairman of the Joint Chiefs Charles Q. Brown, and National Security Advisor Jake Sullivan briefed President Biden on developments in the Middle East today.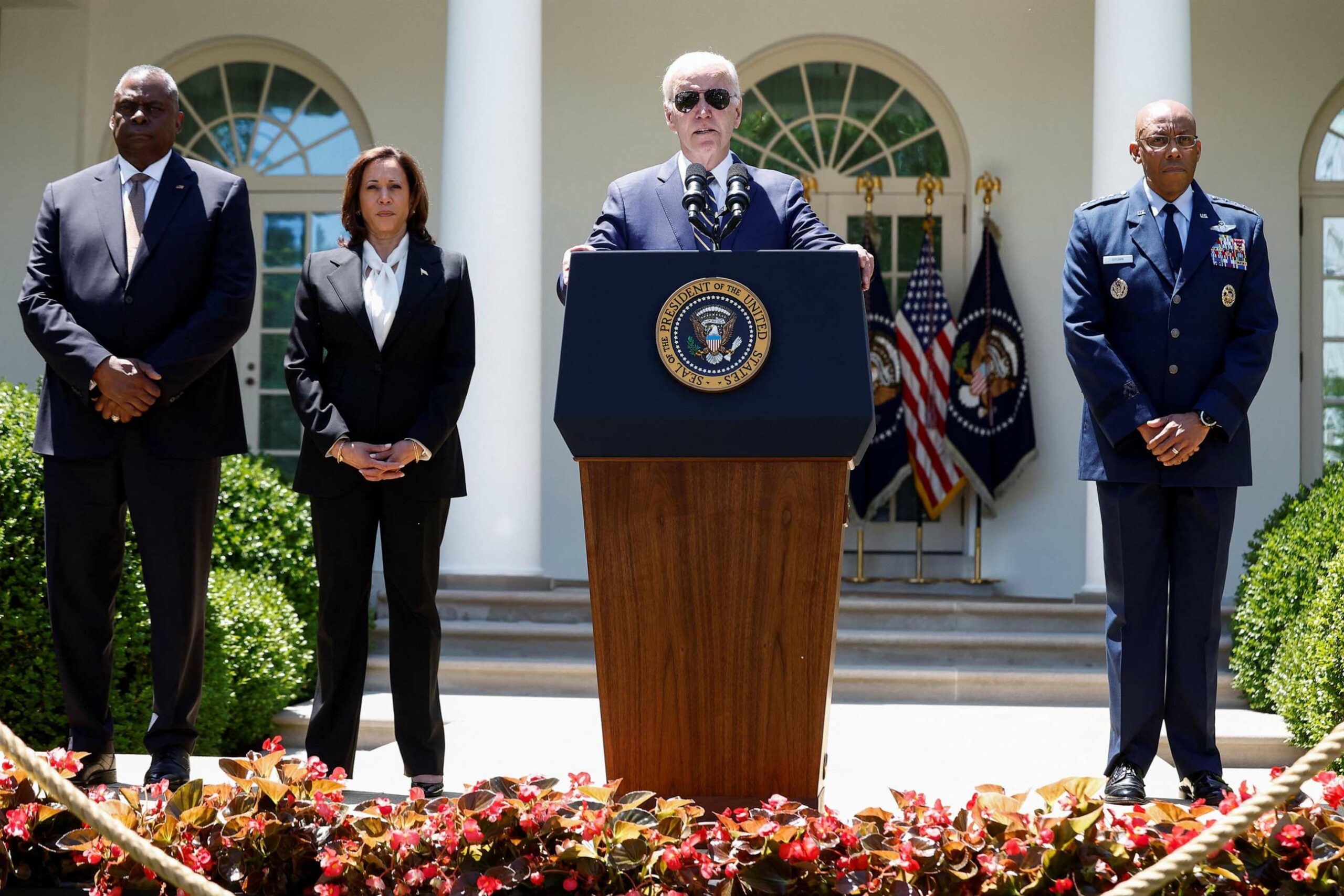 10:19 AM PDT: Isreali Minister of Defense, Yoav Gallant during a meeting at IDF Command Center: "This should be our Final Maneuver in Gaza, for the simple reason that there will be No Hamas after it. The Operation will take a Month, Two Months, Three, but in the End there will be No Hamas."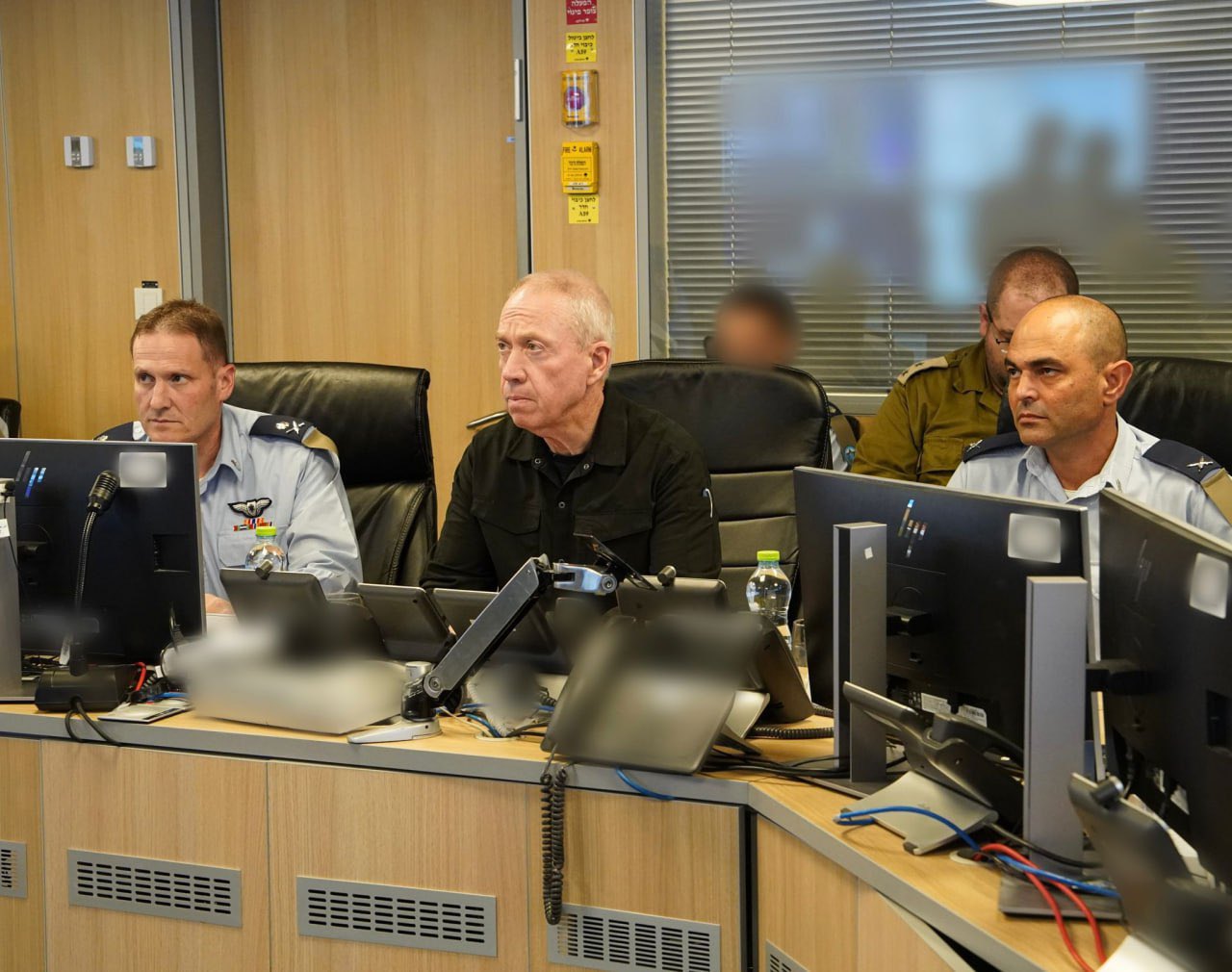 10:08 AM PDT: The Israeli Defense Force has reported that a soldier was killed earlier today, and three others were injured during a raid into the Gaza Strip. The raid was conducted to destroy Hamas positions near the border fence and assist in the collection of bodies.
9:17 AM PDT: The Israeli government has apologized to egypt after an Israeli tank "accidentally" shot at an Egyptian military outpost, injuring nine soldiers. Three of the soldiers are reportedly in critical condition. 

8:53 AM PDT: An Israeli airstrike has killed 24 Hezbollah members on the Israeli-Lebanese border. In addition, 4 Palestinian Islamic Jihad (PIJ) members from Syria and 3 Hamas members also killed in the border area. 6 IDF soldiers killed, as well as an Israeli civilian and a Lebanese journalist.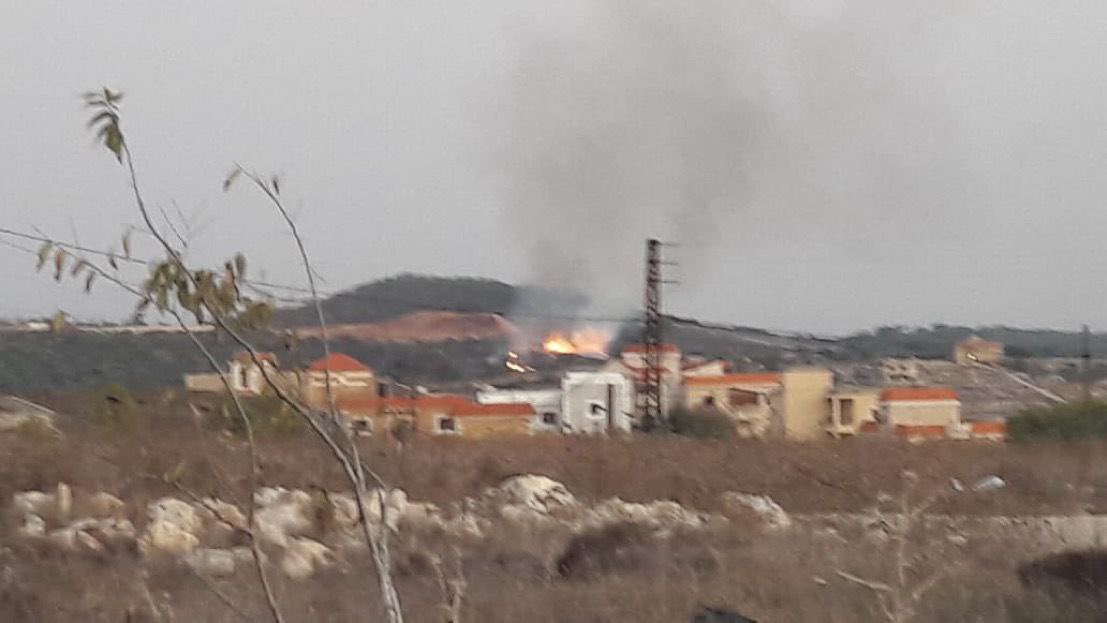 8:36 AM PDT: An Israeli tank "accidentally" fired towards an outpost at the Egyptian border resulting in two Egyptian soldiers being injured.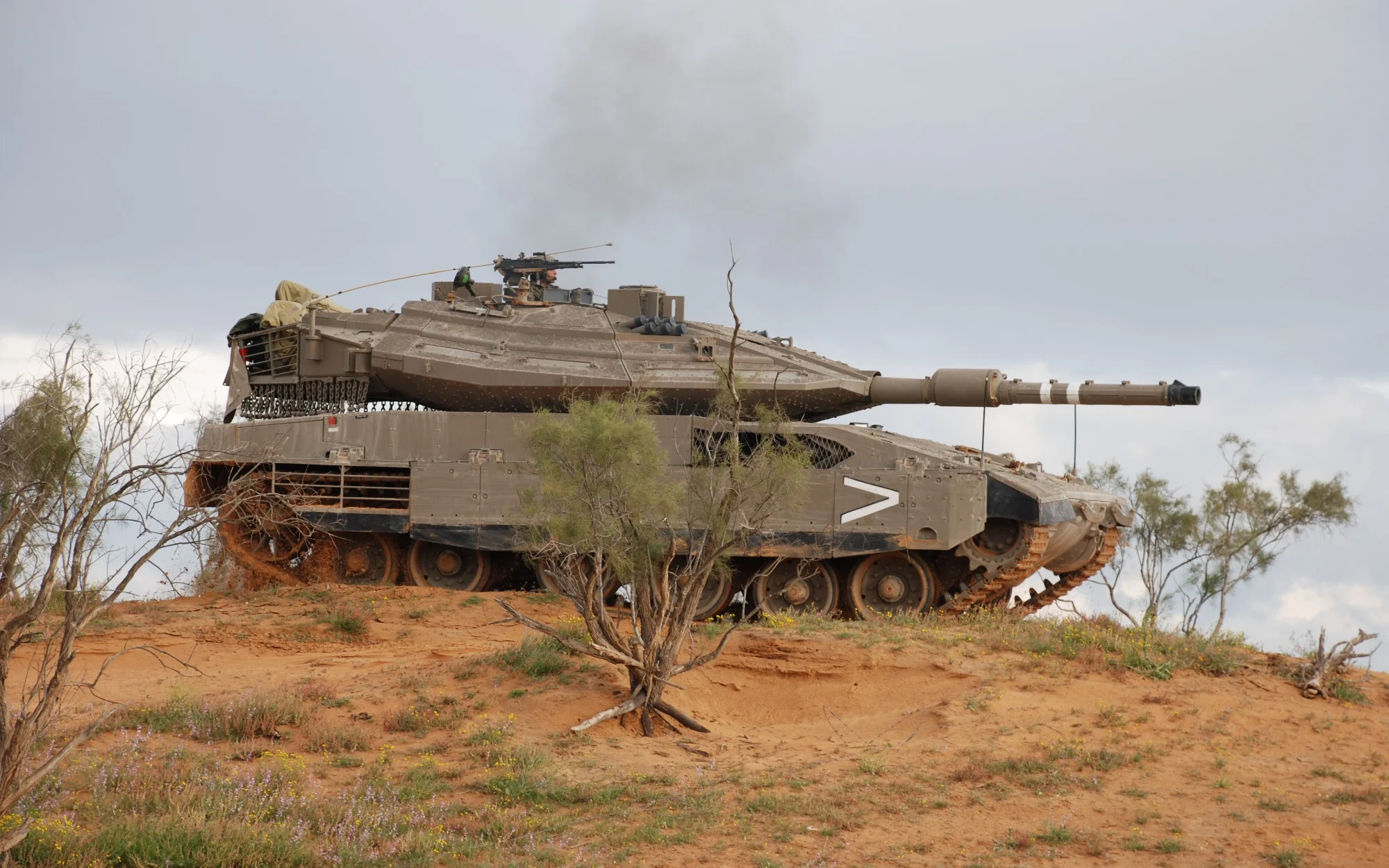 8:11 AM PDT: Israeli forces are conducting an operation inside Gaza near the border fence adjacent to Kissufum. A security source says that this is a ground raid as part of the continued effort to collect bodies.

7:55 AM PDT: The State Department has initiated the evacuation of non-essential personnel and the families of embassy staff at the US Embassy in Baghdad, Iraq. This decision comes in response to a recent uptick in attacks targeting American troops and nationals in the Middle East.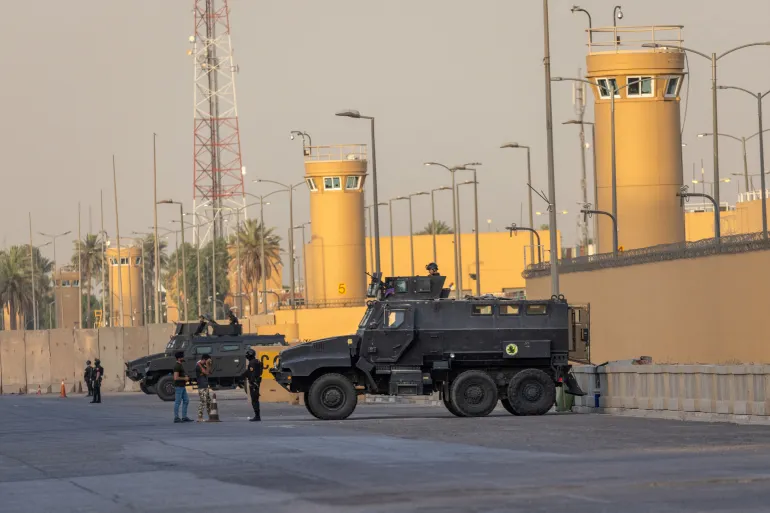 7:19 AM PDT: Photos obtained showing a recent rocket impact site in the Israeli city of Netivot. Mixed reporting indicating 2-3 injured.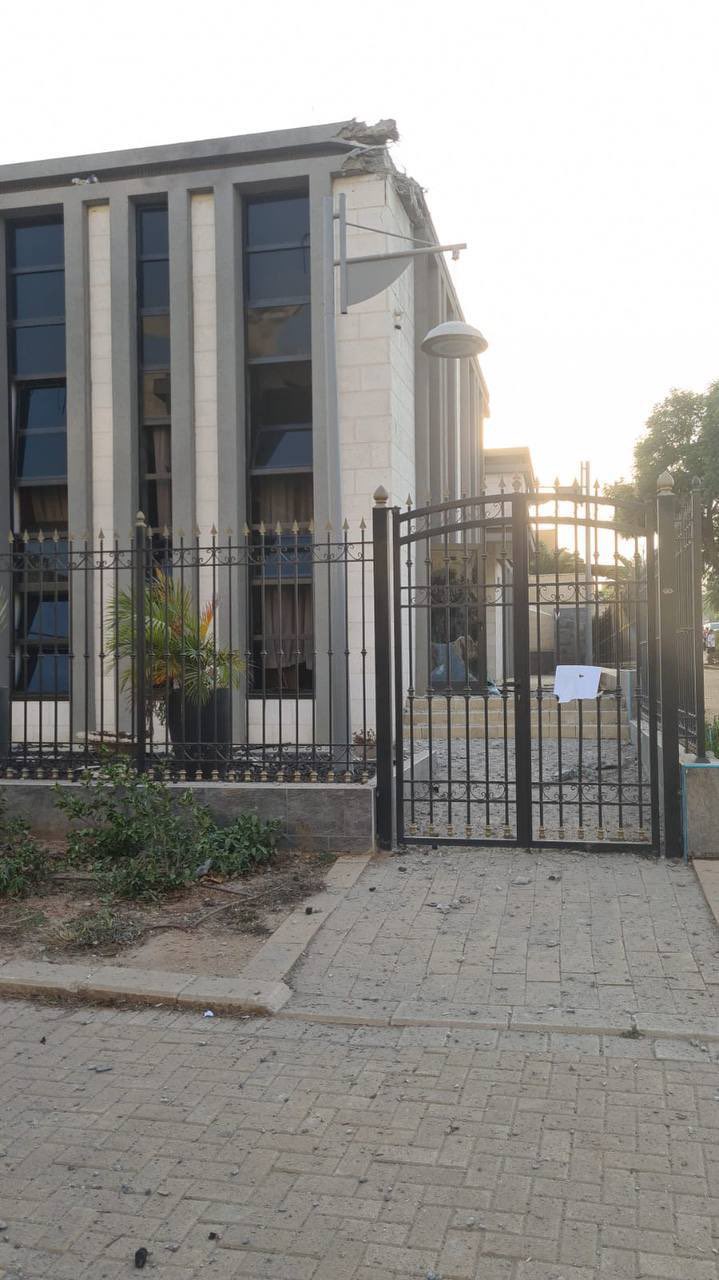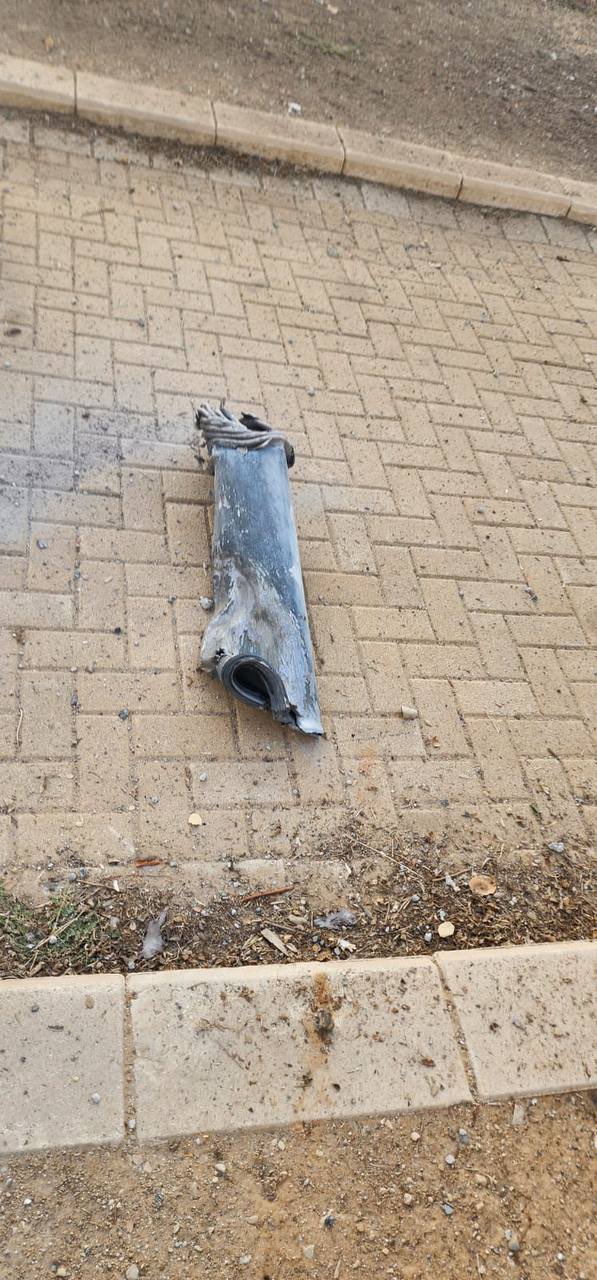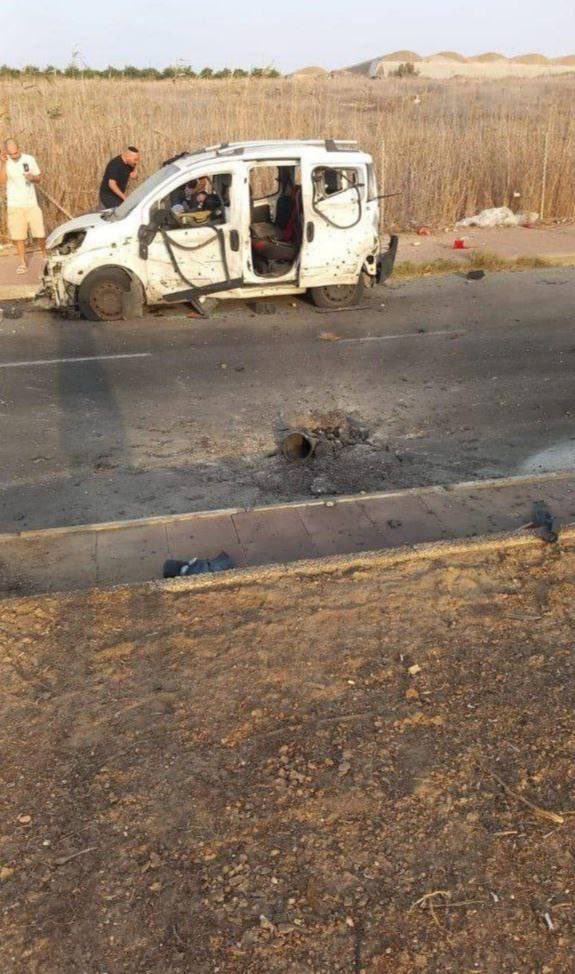 6:40 AM PDT: Four Israeli soldiers have reportedly sustained injuries near the town of Kissufim along the Gaza Strip following a Hamas attack involving an Anti-Tank Guided Missile, followed by an exchange of gunfire.
6:11 AM PDT: Hamas's "Al-Qassam Brigades" claim to have repelled an advance by Israeli armored vehicles near the city of Khan Yunis in the southern Gaza Strip. They say their fighters destroyed at least 2 IDF bulldozers and a tank after Israeli troops crossed the Gaza border by several meters. No picture or video evidence available.
6:03 AM PDT:A convoy comprising 17 additional humanitarian aid trucks filled with medicine, food, and water has reportedly crossed the Rafah Border Crossing, entering the Gaza Strip from Egypt in the past few hours.
6:01 AM PDT: During a meeting with soldiers and officers of the 89th "Oz" Commando Brigade in northern Israel, near the border with Lebanon, Israeli Prime Minister Benjamin Netanyahu conveyed the following message: "What you are doing here and what I just heard from your commanders is an extremely important mission. You are countering Hezbollah forces attempting to attack our frontline. I cannot predict if Hezbollah will choose to fully engage in this conflict, but if they do, they will regret it more than they did during the Second Lebanon War. It will be a grave mistake for them. We will respond with a force they cannot even fathom, and the consequences for both Hezbollah and the state of Lebanon will be devastating. Nevertheless, we are prepared for any scenario, and you are prepared for any scenario."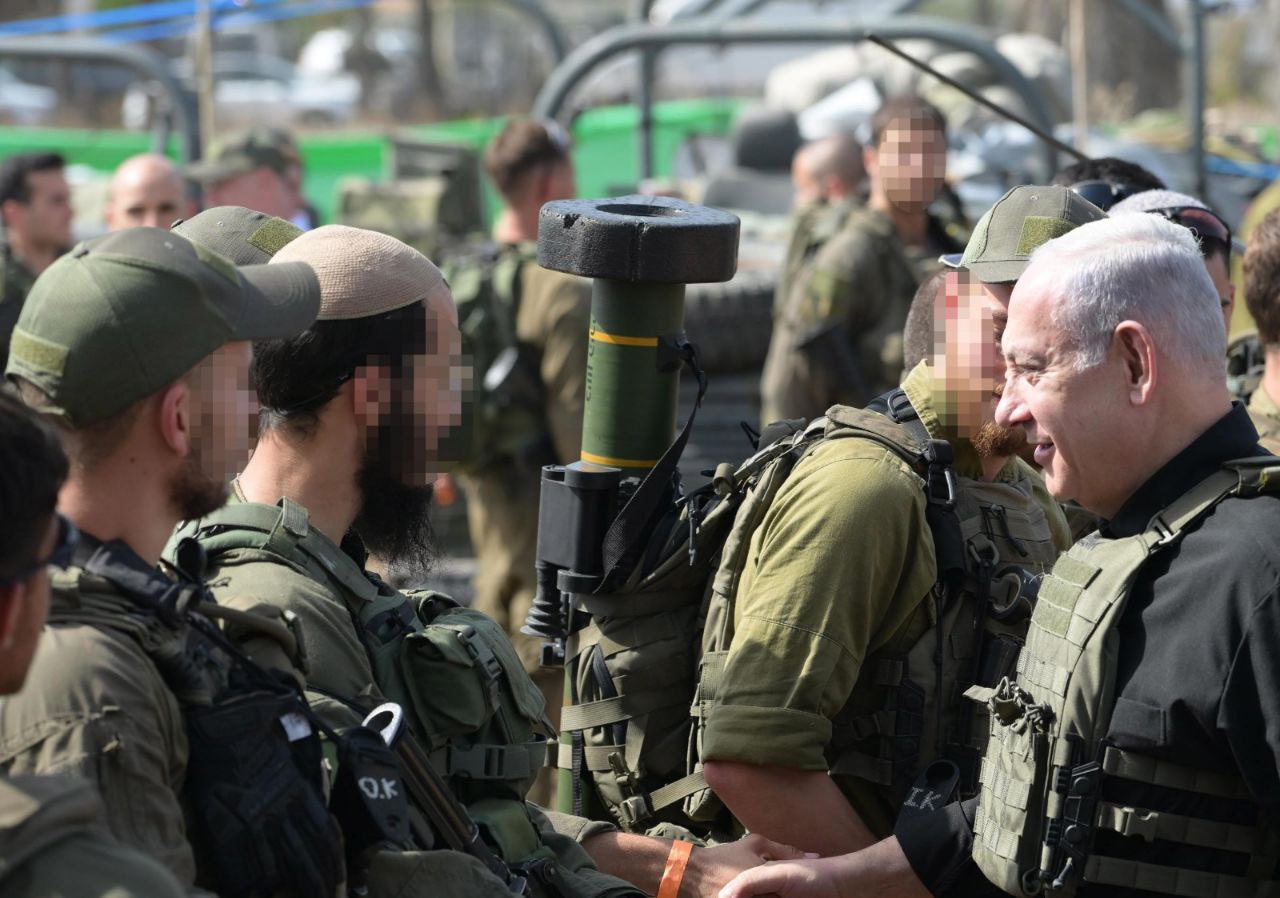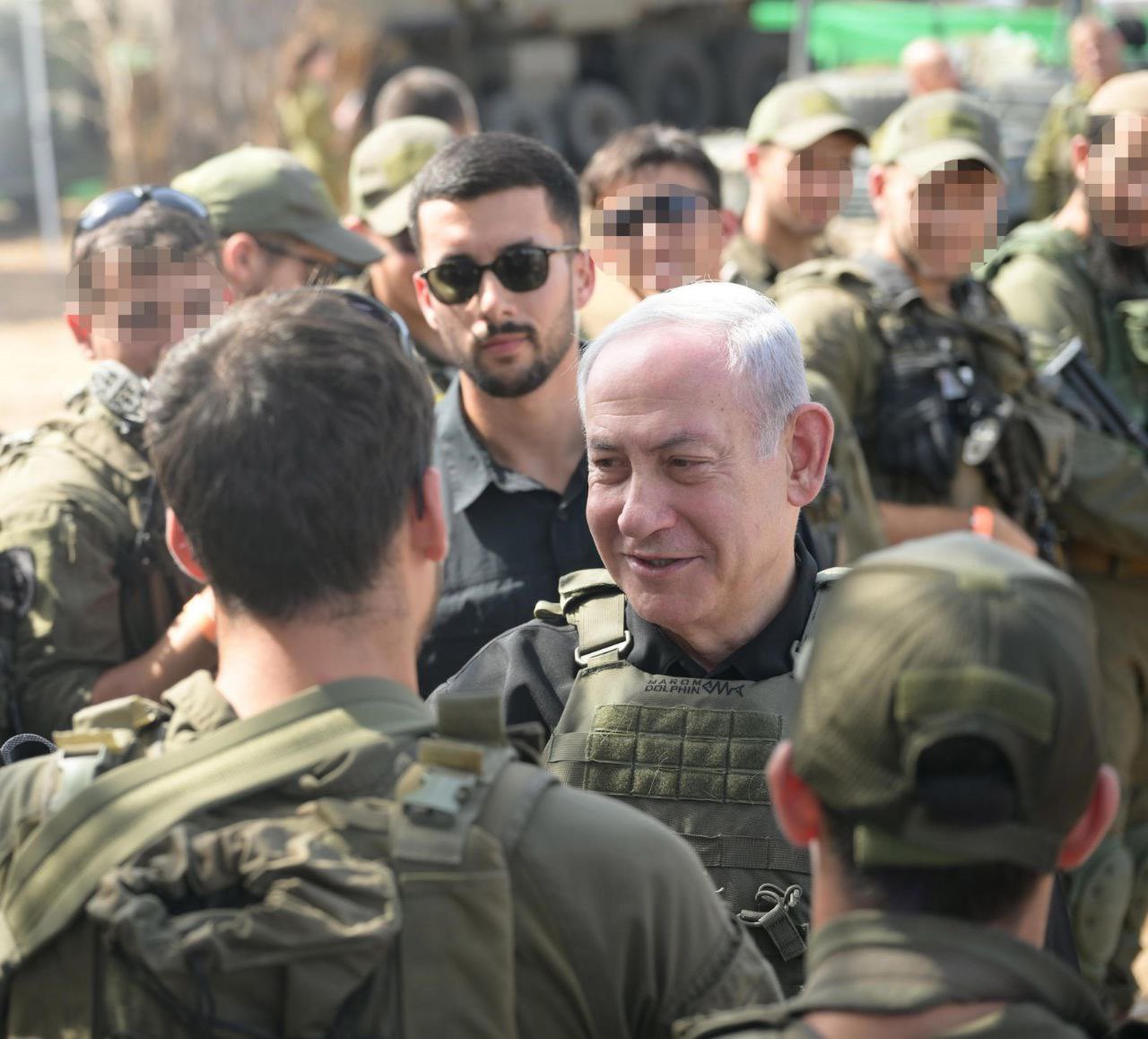 5:49 PM PDT: Confirmed reports indicate that the Israeli Air Force has conducted strikes tonight on both Aleppo and Damascus International Airports in western Syria. The primary damage observed appears to be inflicted on the runways, rendering these airports non-operational until further notice. These strikes are believed to serve as another warning to the Syrian government, cautioning against permitting the transfer of Iranian arms through these airports.
4:11 PM PDT: Tonight, the Israeli Ministry of Defense, in coordination with the IDF Homefront Command, has announced the evacuation of an additional 14 towns in northern Israel, located near the border with Lebanon. This decision has been made in response to the "increased tensions" in the area. The towns include:
Shanir
Dan
Beit Hillel
Shaar Yishuv
Gosher
Liman
Mitzvah
Ilon
Goren
Garnot HaGalil
Ibn Menachem
Sasa
Zebon
Ramot Naftali
2:44 PM PDT: Following the resignation of Public Diplomacy Minister Galit Distel Atbaryan last week, citing a lack of funding, reports suggest that the Israeli Ministry of Public Diplomacy and Information is set to be dissolved. Instead, its funding will be allocated to the towns and cities surrounding the Gaza Strip.
12:31 PM PDT: Israeli officials regarding an invasion of Gaza: "Any change or postponement in the operational activity is not related to international calls but to operational considerations. The purpose of the operation is clear – to topple the rule of Hamas and this purpose will be carried out."
12:00 PM PDT: Hamas claims that it attempted to release another 2 hostages from the Gaza Strip today but the Israeli government "refused" to accept them. At the moment, the Israeli government has not commented on the claims made by Hamas.
11:40 AM PDT: Egyptian sources report that the approximately 20 humanitarian aid trucks that entered the Gaza Strip from the Rafah Border Crossing earlier today did not undergo inspections for weapons by Egyptian security forces, as had been agreed upon during negotiations with Israel.
9:51 AM PDT: IDF Chief of Staff Lt. Gen. Herzi Halevi to Golani commanders: "We will enter the Gaza Strip. We will begin an operational and professional mission to destroy the Hamas operatives, the Hamas infrastructure, and we will also keep in our minds the images, scenes, and the fallen from Shabbat two weeks ago. Gaza is complex, Gaza is dense, the enemy is preparing a lot of things there, but we are preparing things for them as well."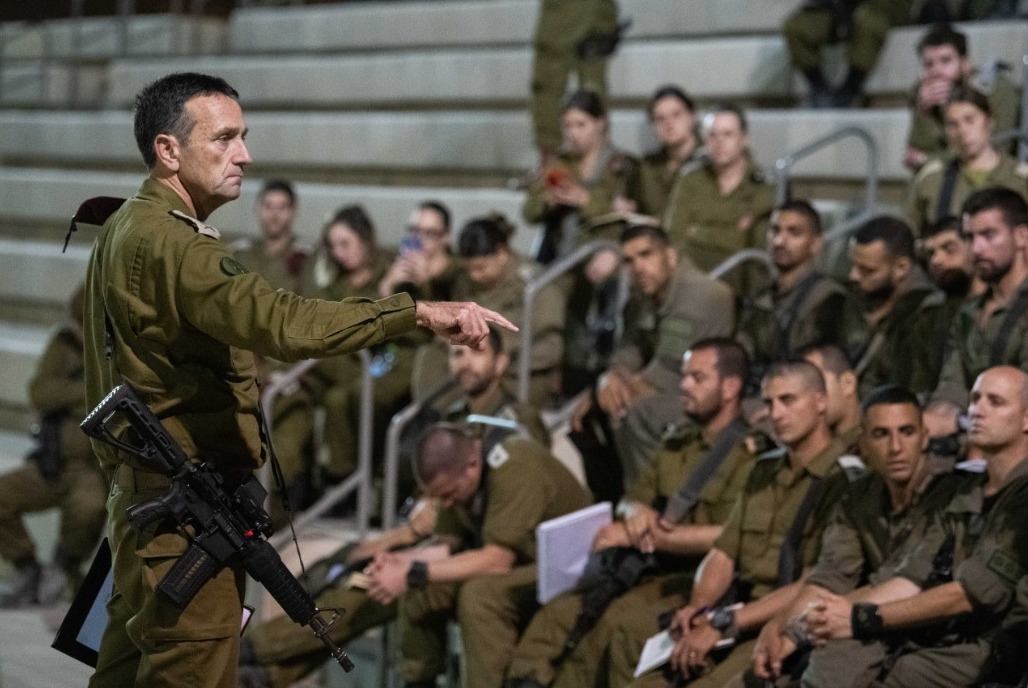 8:31 AM PDT: Large pro-palestine protests are ongoing around the world including in London. According to authorities, more than 100,000 people have come out to protest.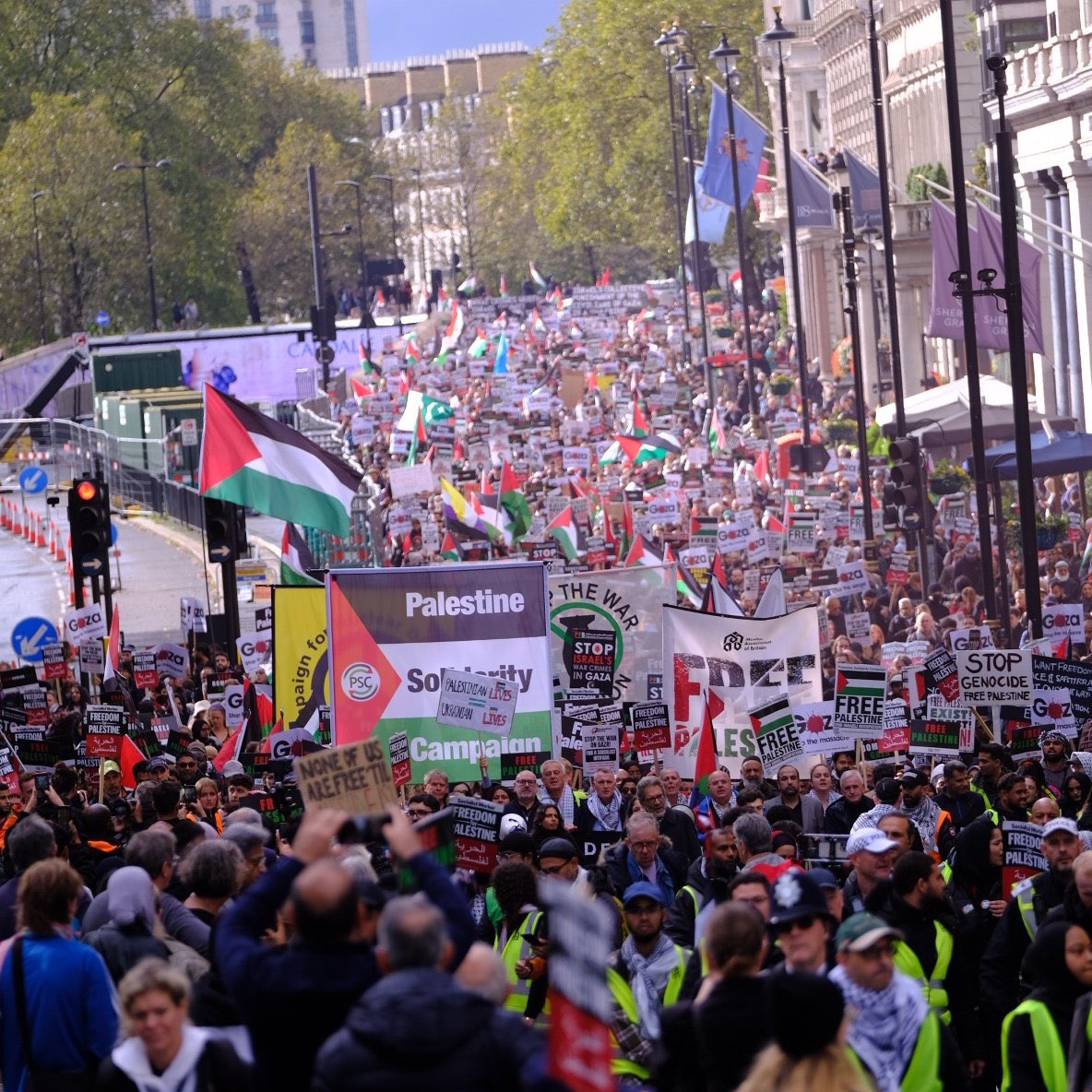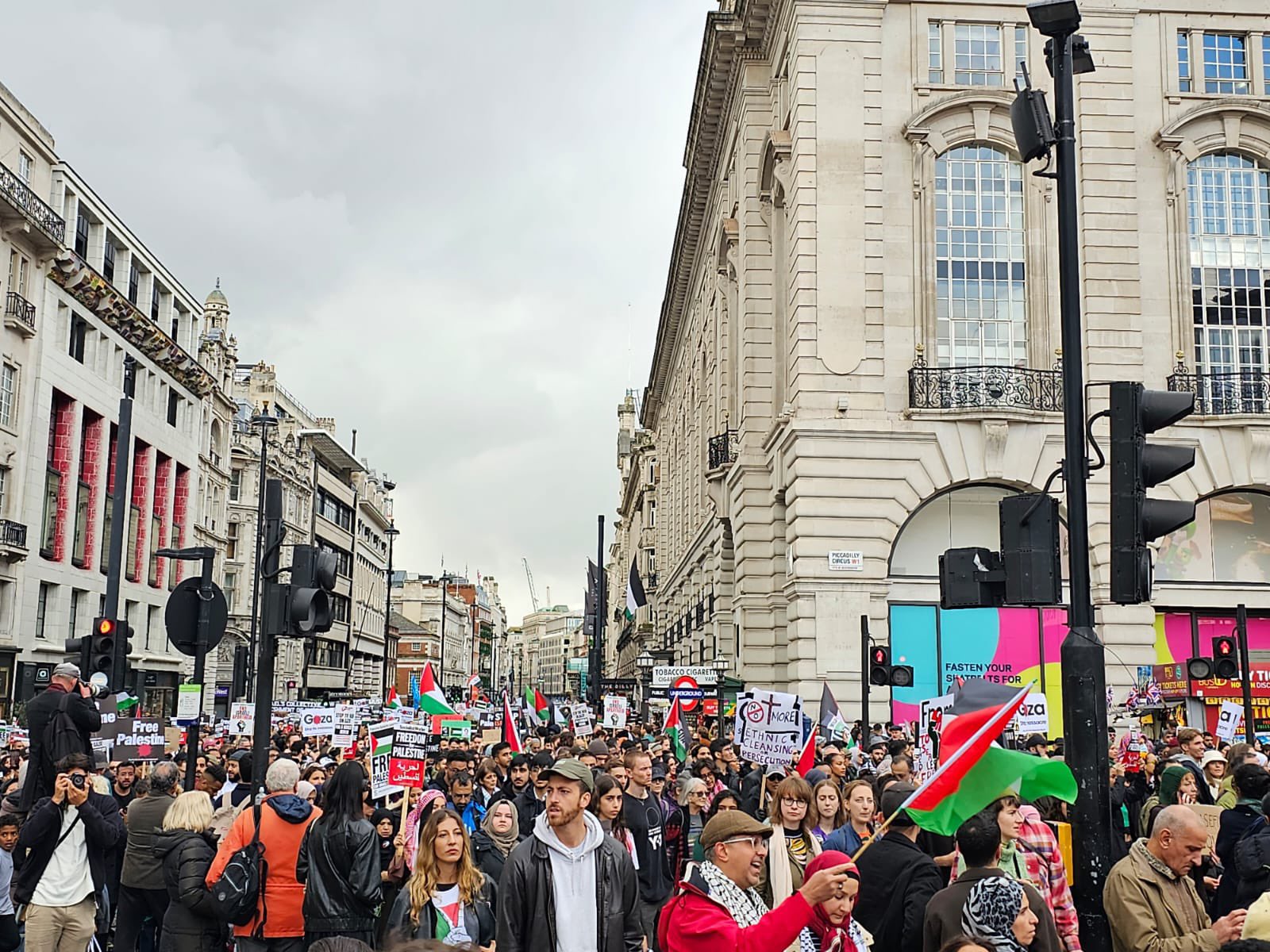 8:09 AM PDT: A convoy of approximately 20 trucks carrying humanitarian aid, including essential supplies such as food, water, and medicine, successfully transited through the Rafah Border Crossing from Egypt into the Gaza Strip. Additional deliveries anticipated in the near future.
7:41 AM PDT: The US Navy's 5th Fleet has shared images taken from the Arleigh Burke-Class Destroyer, USS Carney (DDG-64), in the Red Sea. These photos capture the launch of RIM-66M Surface-to-Air Missiles, conducted with the purpose of intercepting land-attack cruise missiles that had been launched by the Houthis in Yemen towards Israel earlier this week.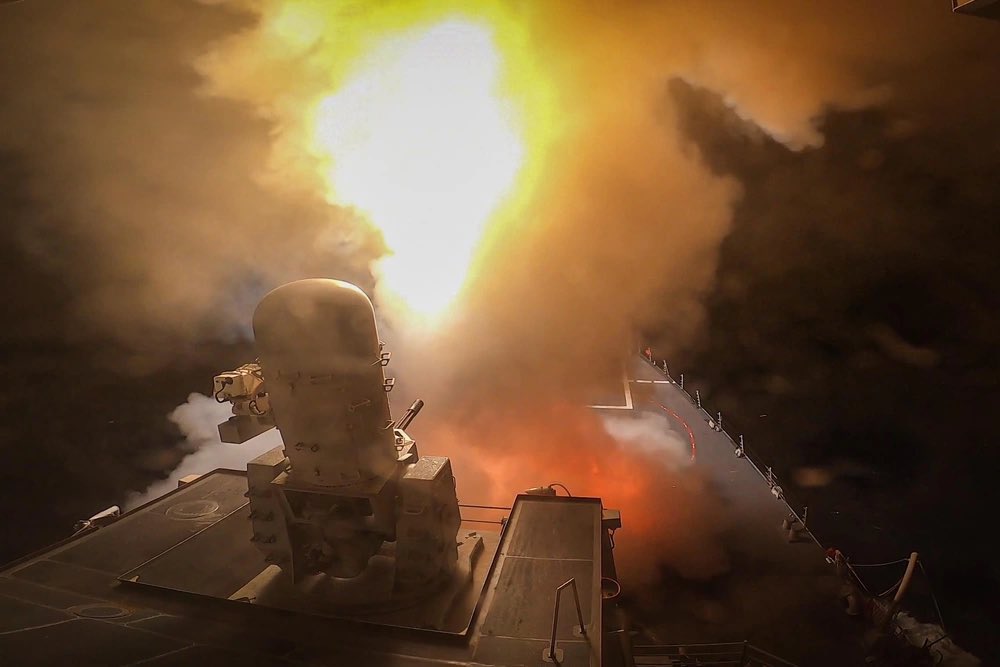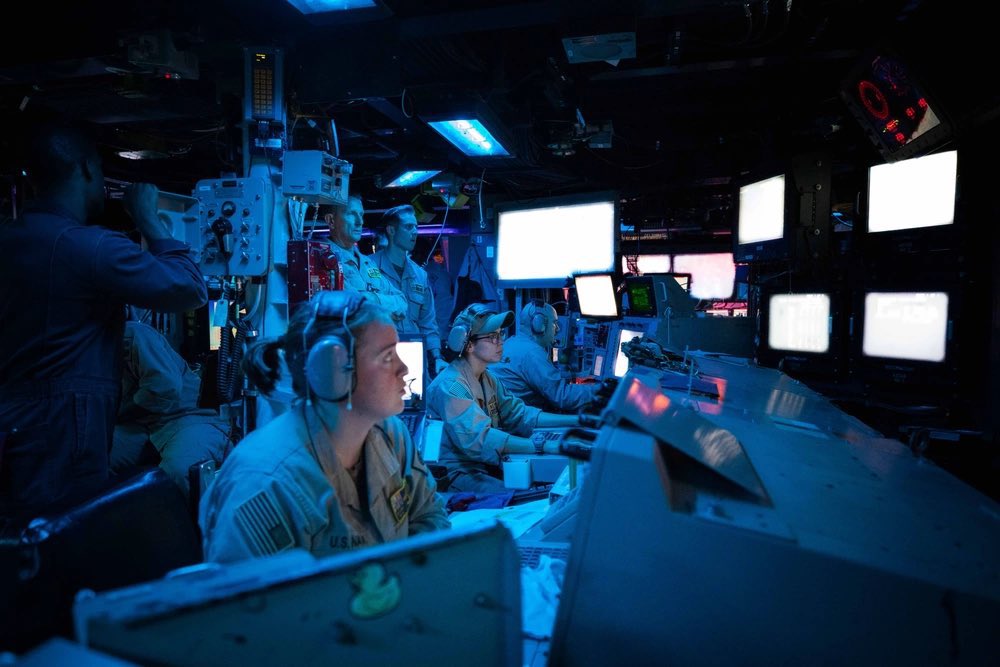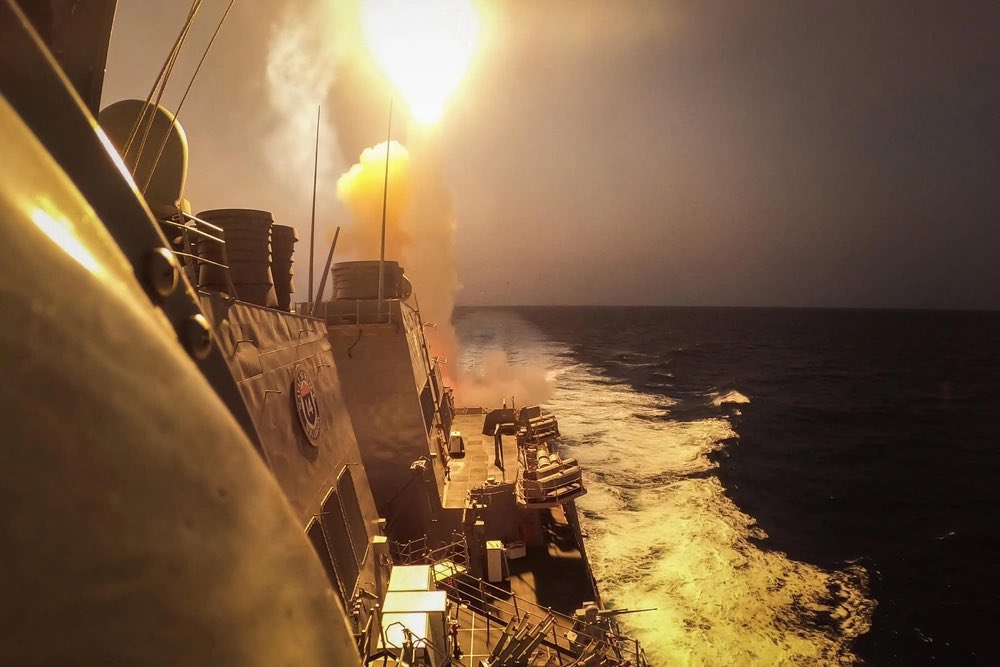 6:58 AM PDT:Israeli Drone and Artillery strikes are continuing near the Lebanese town of Hula. This comes after 7 anti-tank guided missiles were fired at IDF soldiers.
6:11 AM PDT: Footage showing additional strikes on Gaza. According to Palestinians, there has been a notable increase of airstrikes in the last 24 hours.
6:31 PM PDT: There's been a complete internet outage over Gaza. Some reports from within Gaza indicate that they believe an Israeli invasion is imminent.
5:06 PM PDT: White House walking back Biden's statement about delaying Israeli ground invasion on Gaza. Communications Director Ben LaBolt: "The president was far away. He didn't hear the full question. The question sounded like 'Would you like to see more hostages released?' He wasn't commenting on anything else."
4:49 PM PDT: President Biden said he wants Israel to delay their invasion into Gaza so that more hostage negotiations can take place.
3:13 PM PDT: US National Security Council spokesman John Kirby has denied reports that the United States is pressuring Israel to delay its ground invasion into Gaza. He said, "We do not Interfere in Israel's Military Activities."
2:13 PM PDT: The Lebanese Army reported the discovery of 25 BM-21 "Grad" multiple-rocket launchers in the southern region of the country, pointed towards Israel. EOD teams are presently working on dismantling them.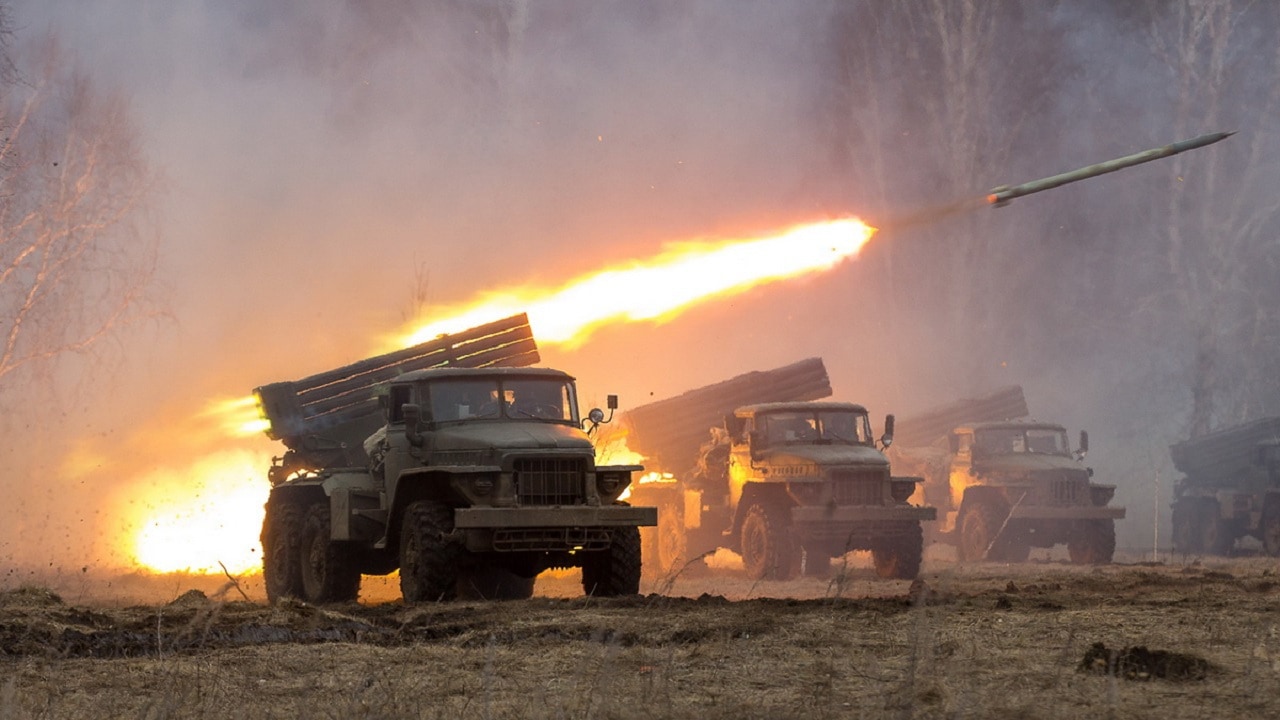 1:49 PM PDT: The Canadian Armed Forces are making preparations in case there is a need for military-assisted evacuations of Canadian nationals who remain in Lebanon.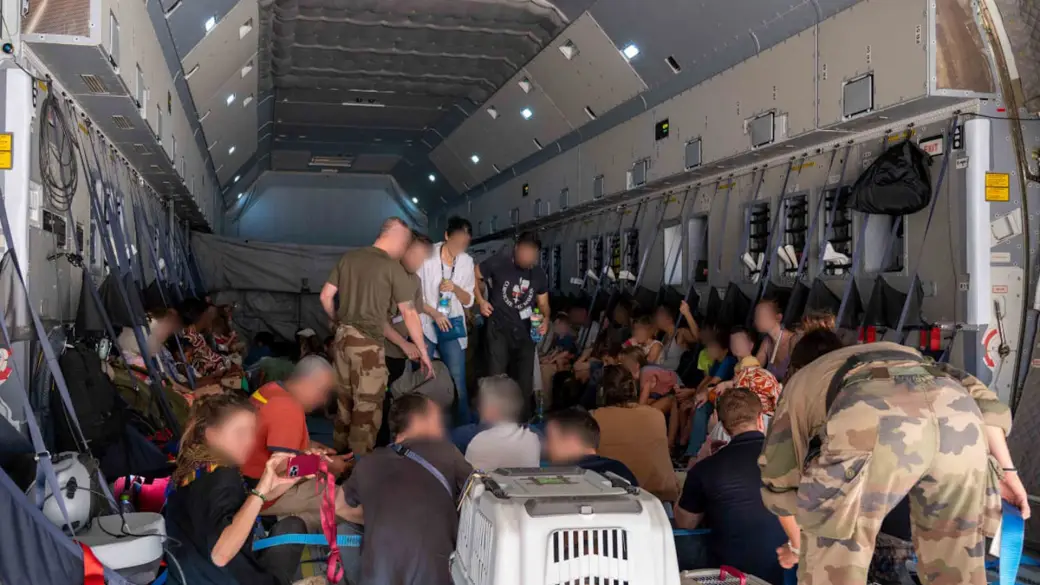 12:01 PM PDT: IDF Spokesman: "Hamas presents itself to the world at this hour as one who releases hostages for humanitarian reasons, but in reality, we are talking about a murderous terror group, which at this hour is holding babies, children, women, and elderly captive."

11:13 AM PDT: According to Israeli officials, the two Americans released by Hamas are 59-year-old Judith Ra'anan and her 18-year-old daughter, Nathalie. They both are from the suburbs of Chicago, Illinois, and were abducted by Hamas while visiting their grandmother in the town of Nahal Oz near the Gaza Strip. During the attack on Nahal Oz, around 130 out of the 471 Israeli civilians residing in the city were shot or taken hostage by approximately 20 terrorists who carried out the assault.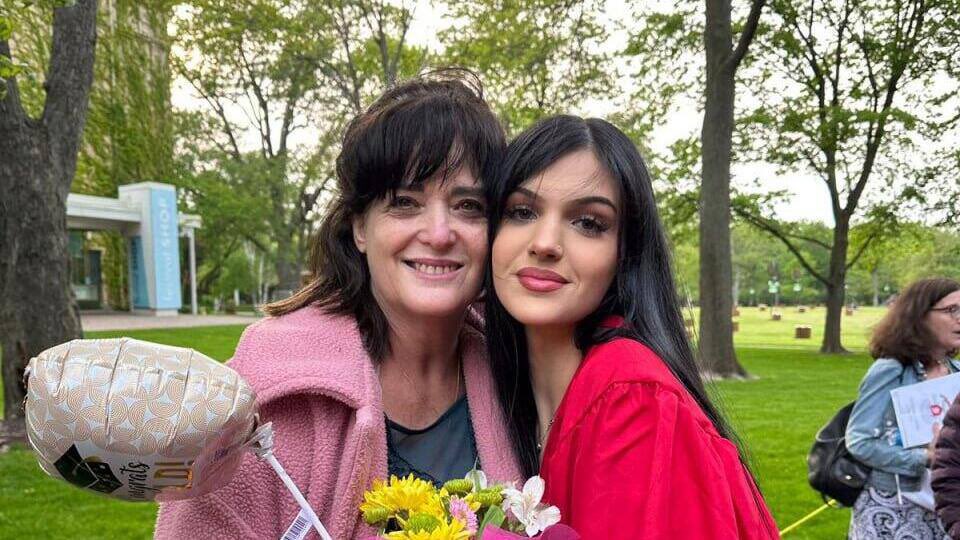 10:00 AM PDT: Two Americans being held hostage in Gaza have been released. Statement by Hamas: "In response to Qatari efforts, Al-Qassam Brigades released two American citizens (a mother and her daughter) for humanitarian reasons, and to prove to the American people and the world that the claims made by Biden and his fascist administration are false and baseless."
9:27 AM PDT: The IDF has released footage of the strike near the Church of Saint Porphyrius. The IDF says it aimed at an adjacent building but missed its target, striking the street next to the church compound instead. This resulted in the collapse of the assembly hall.
8:41 AM PDT: Israeli artillery and tanks are continuing strikes on Hezbollah positions in Southern Lebanon following several clashes today along the border.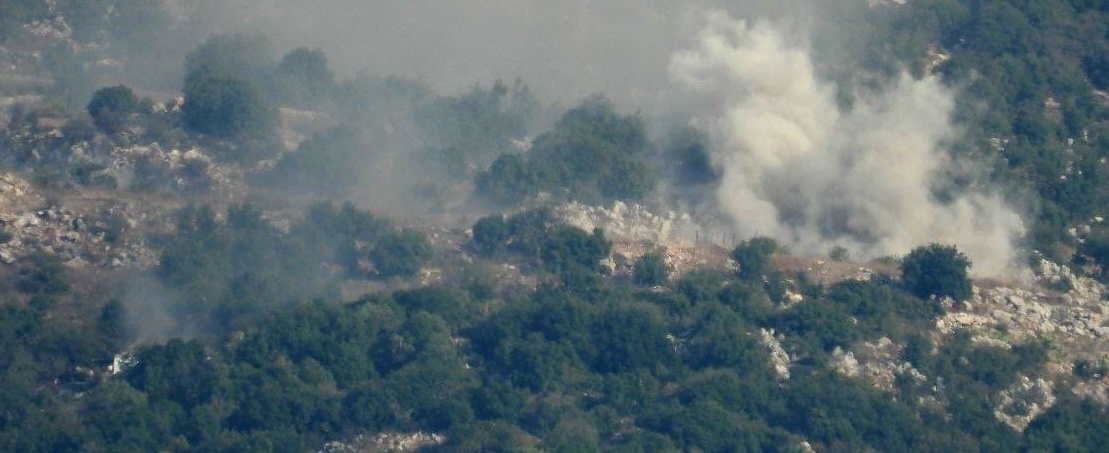 8:16 AM PDT: The Israeli Defense Force has released footage of their operations targeting Hamas positions in the Gaza Strip over the last 24 hours. According to the IDF, these operations included strikes on multiple operational headquarters, anti-tank guided missile launchers, rocket sites, and underground tunnel structures.
7:05 AM PDT: The Greek-Orthodox Church of Saint Porphyrius, a historic church dating back to 1150, was initially believed to be the target of an Israeli airstrike last night. It appears that the church sustained only moderate damage and was not the primary focus of the attack. Instead, the intended target was a building located next to the church complex, and this structure partially collapsed onto a section of the church as a result of the strike.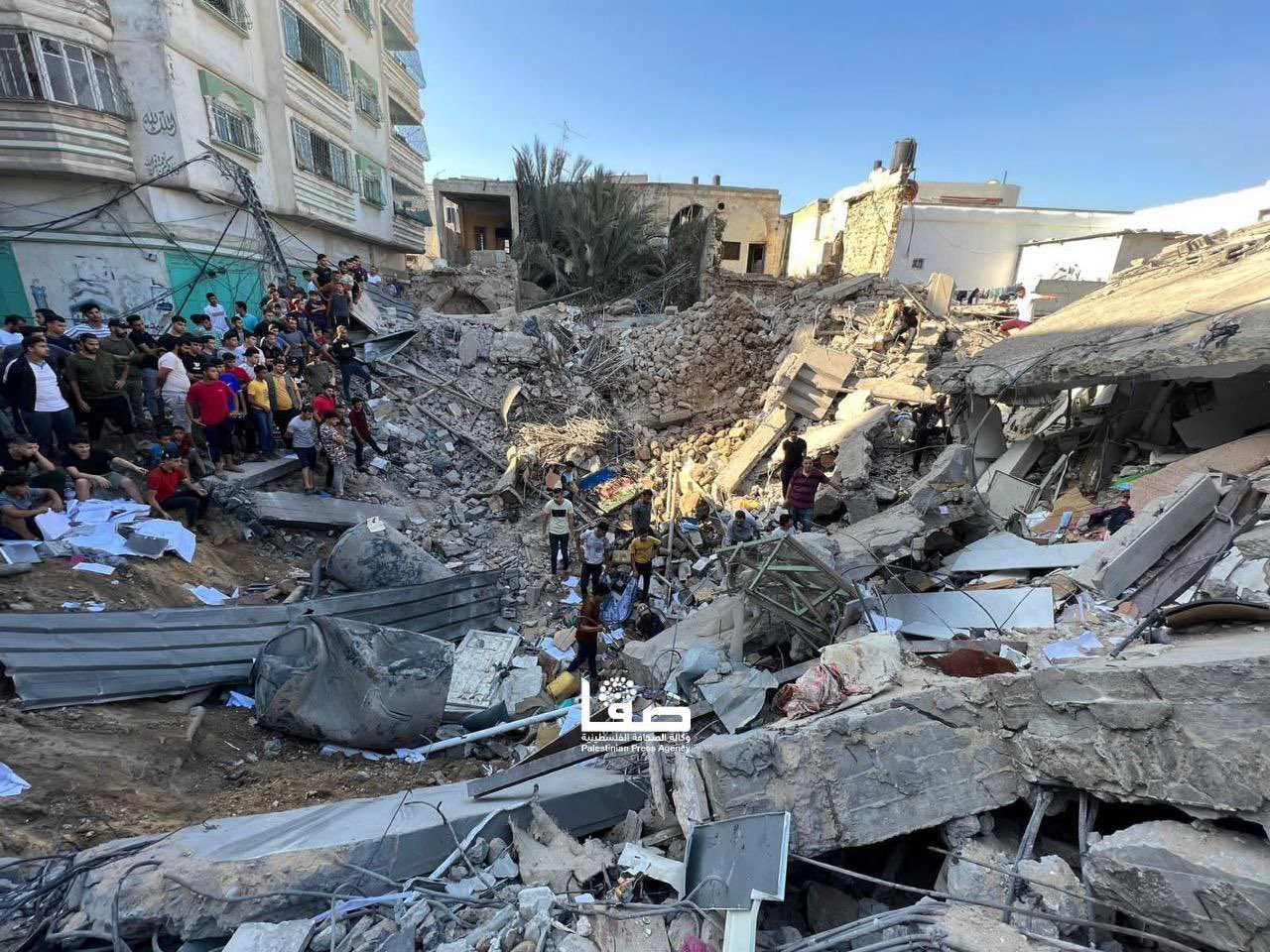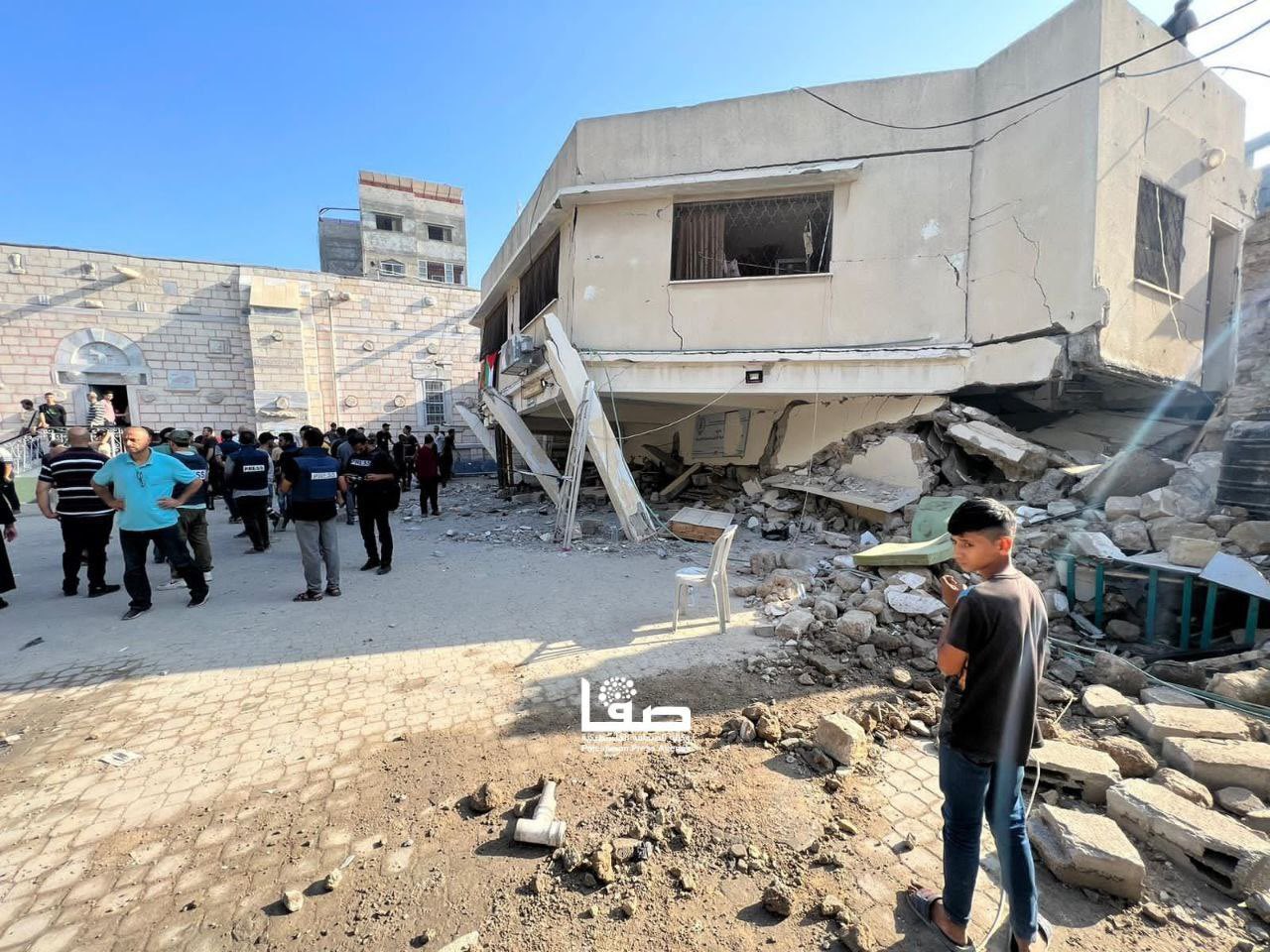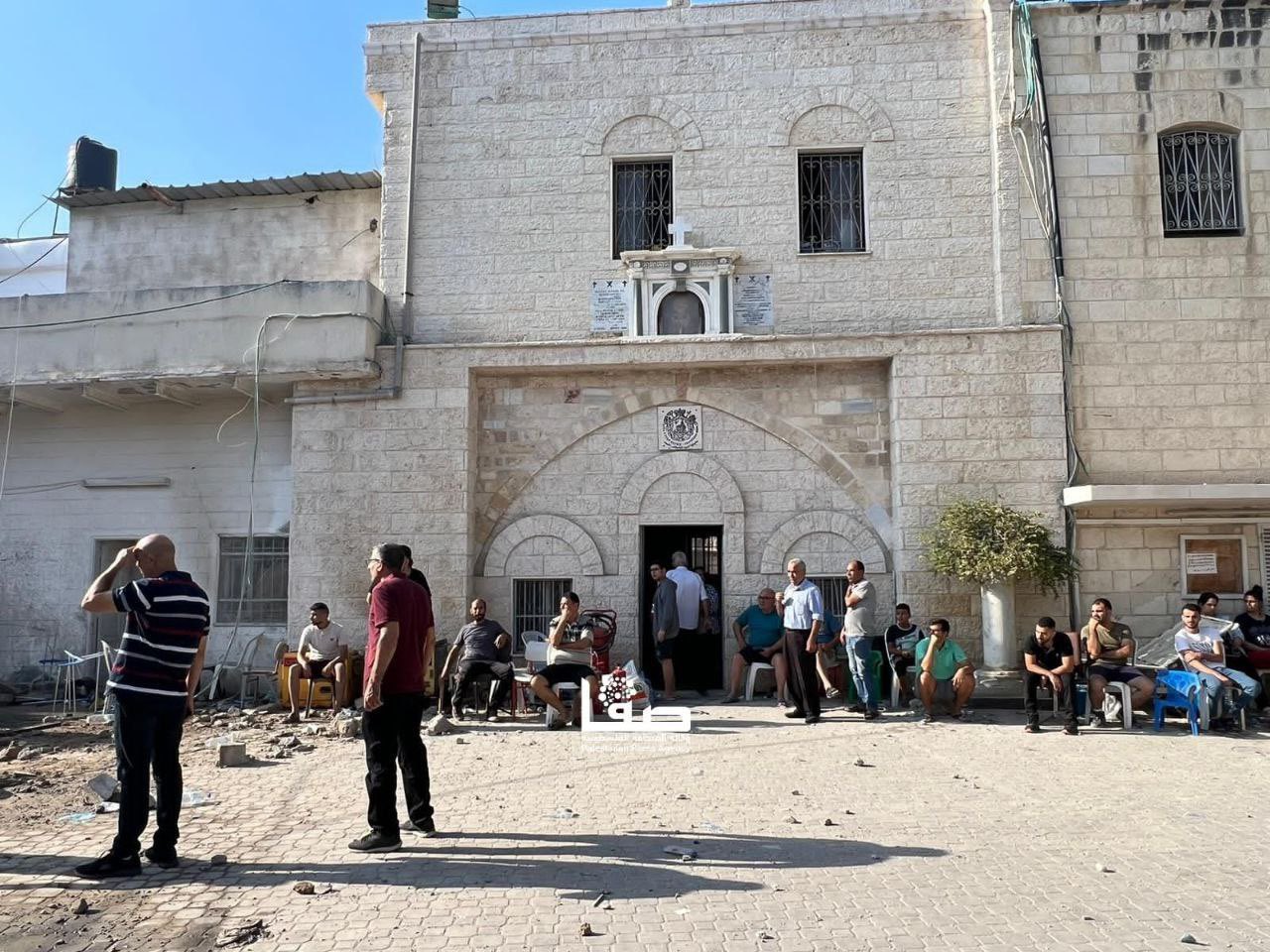 7:44 PM PDT:IDF forces leave the city of Ramallah after security operations.
7:14 PM PDT: IDF forces have reportedly arrested Palestinian journalist Thaer Al-Fakhouri from his home in the city of Hebron.
5:11 PM PDT: Buses loaded with Iraqis march heading towards the Jordanian border in support of Palestine.
3:46 PM PDT: The Rafah Border Crossing between Egypt and Gaza, which was previously scheduled to open tomorrow at 9 am to facilitate the entry of humanitarian aid into the Gaza Strip, will now remain closed. This decision is attributed to a disagreement on terms between the Israeli and Egyptian governments.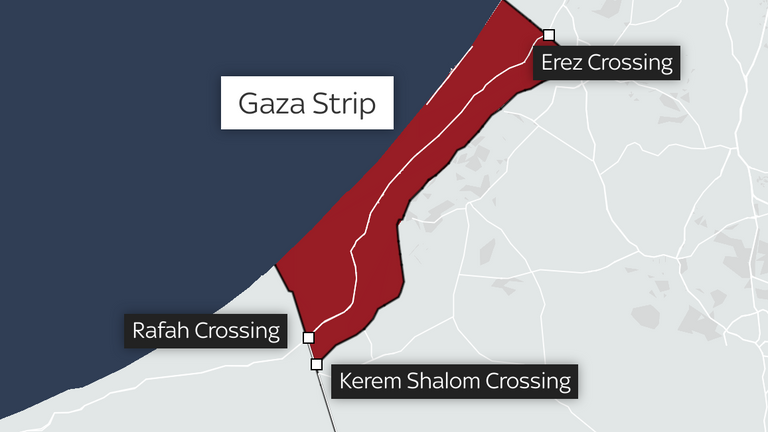 3:33 PM PDT: Reports claiming that the Israeli embassy in Bahrain is on fire have been confirmed as false. Attached are two separate video clips that corroborate this information.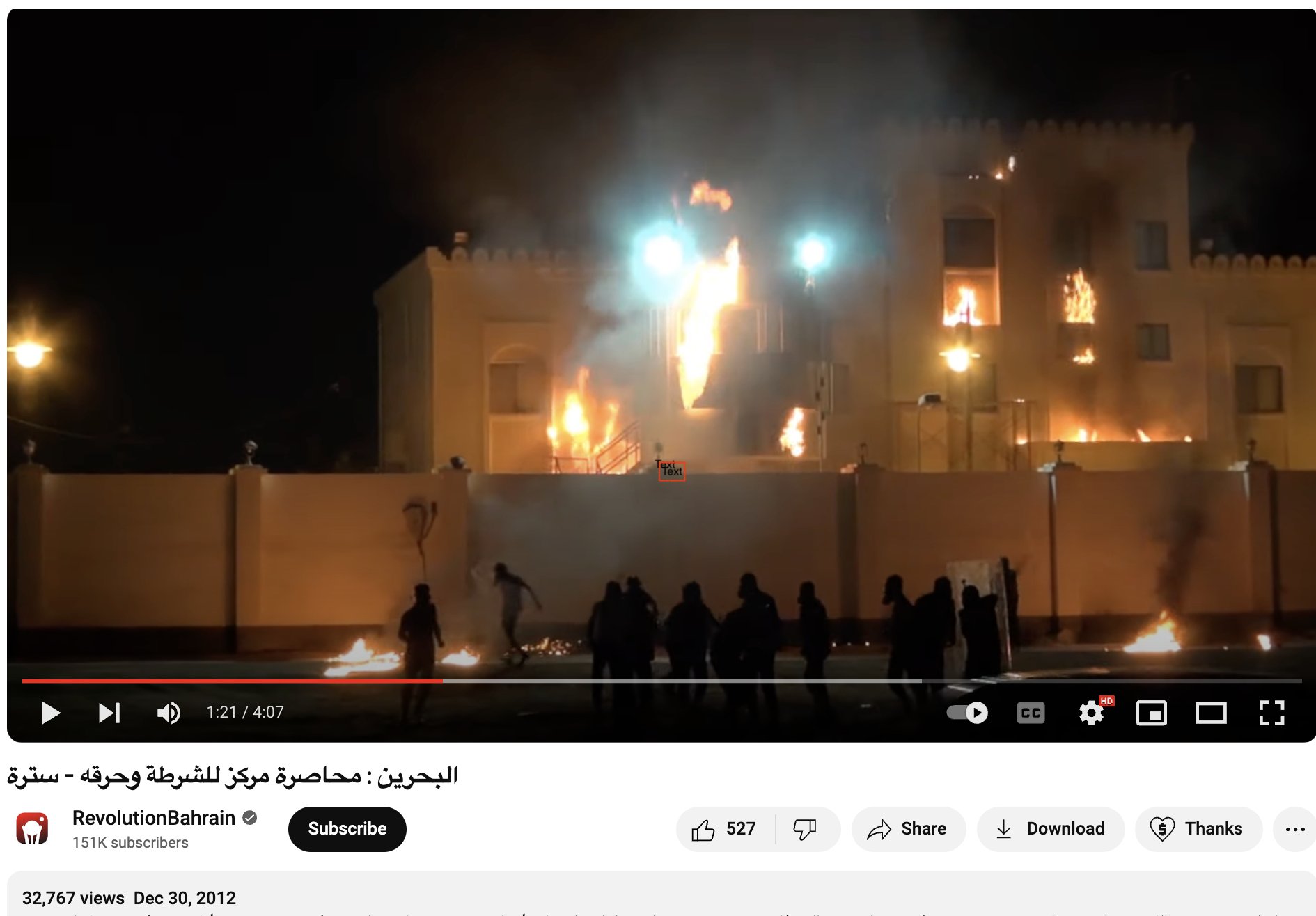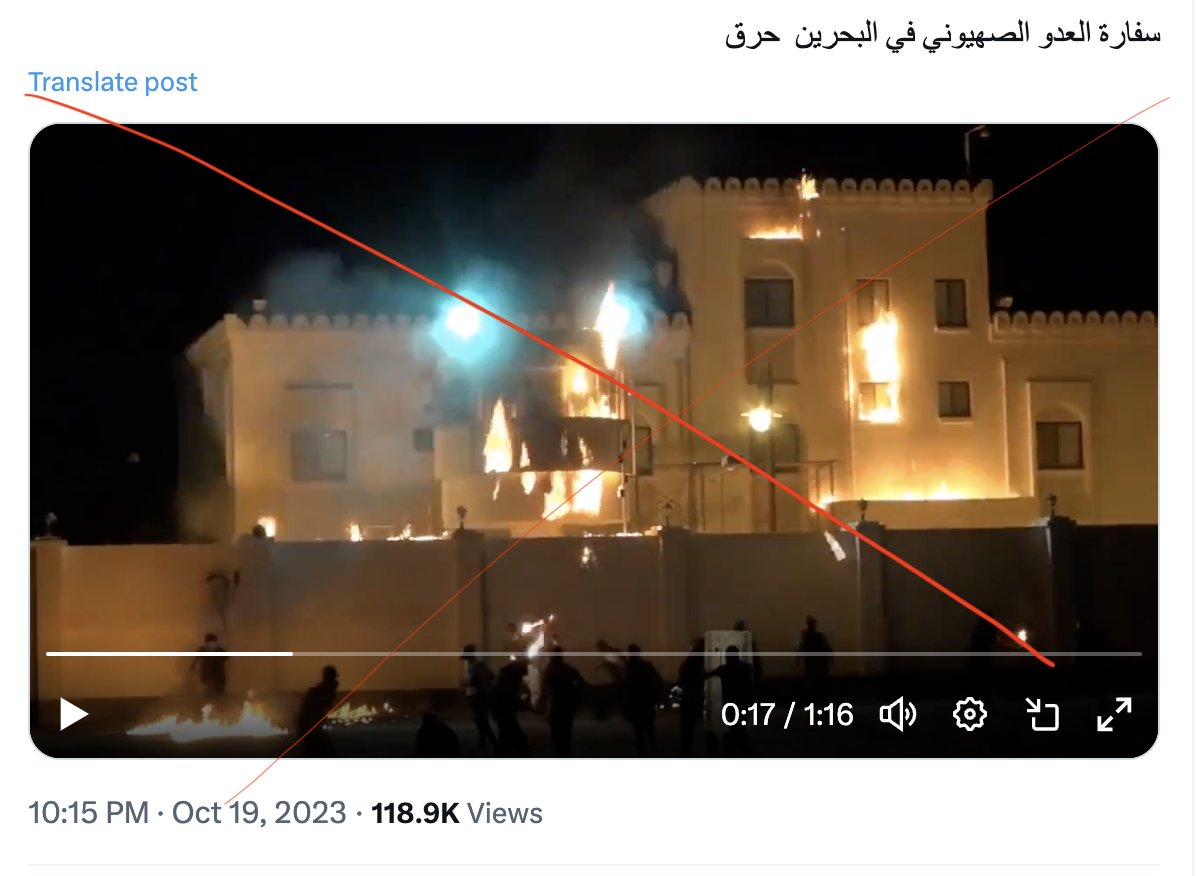 3:00 PM PDT: Canada is advising its citizens currently in Lebanon to make immediate arrangements for departure from the country while commercial flight options are still accessible.
2:16 PM PDT: The Conoco Gas Field and a US operations base near the city of Deir ez-Zor in northeastern Syria have reportedly experienced a second attack within the last 48 hours. Additionally, there are reports of an attack on a US base at the Al-Omar Oilfield to the south.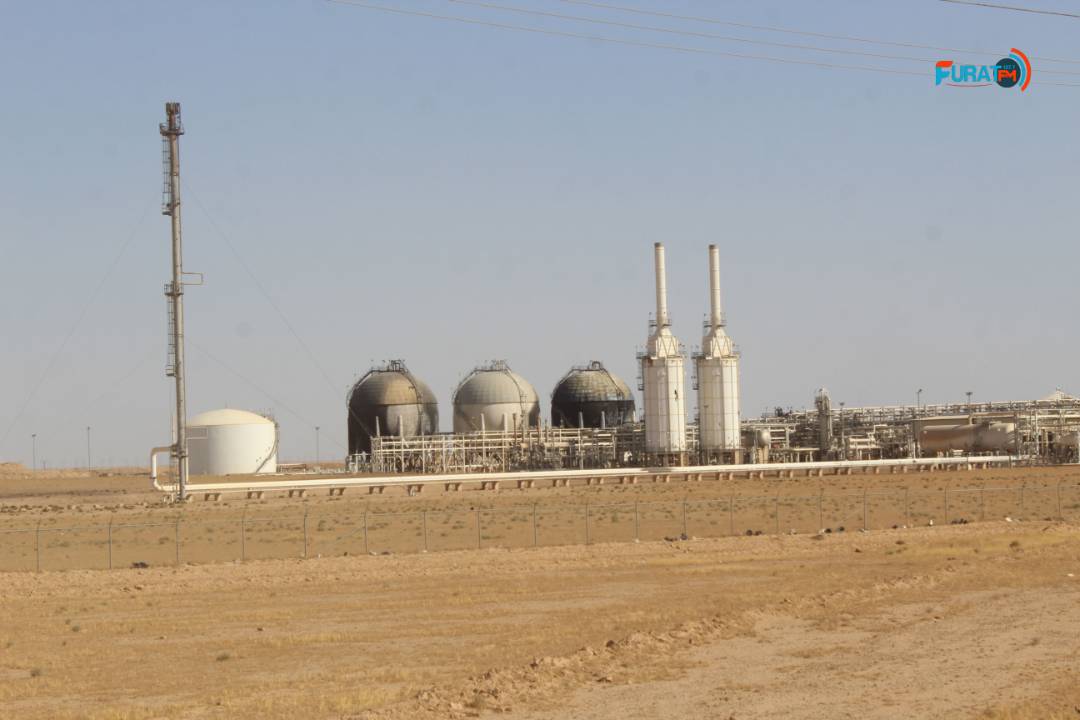 2:07 PM PDT: Iran-backed factions in Iraq were ordered to clear out their HQs until further notice. Pro Iran-backed telegram accounts indicate this is being done as a precaution for potential US airstrikes following drone attacks on US forces in the region. 
1:33 PM PDT: Reports are coming in about significant damage and a large fire at a pipeline near a U.S. forward operations base within the Al-Omar Oilfields in northeastern Syria. This damage is said to have resulted from a rocket and drone attack.
1:1 PM PDT: Initial reports suggest that there has been another attack on US forces near the Al-Omar Oilfields in northeastern Syria within the last few minutes. More to come.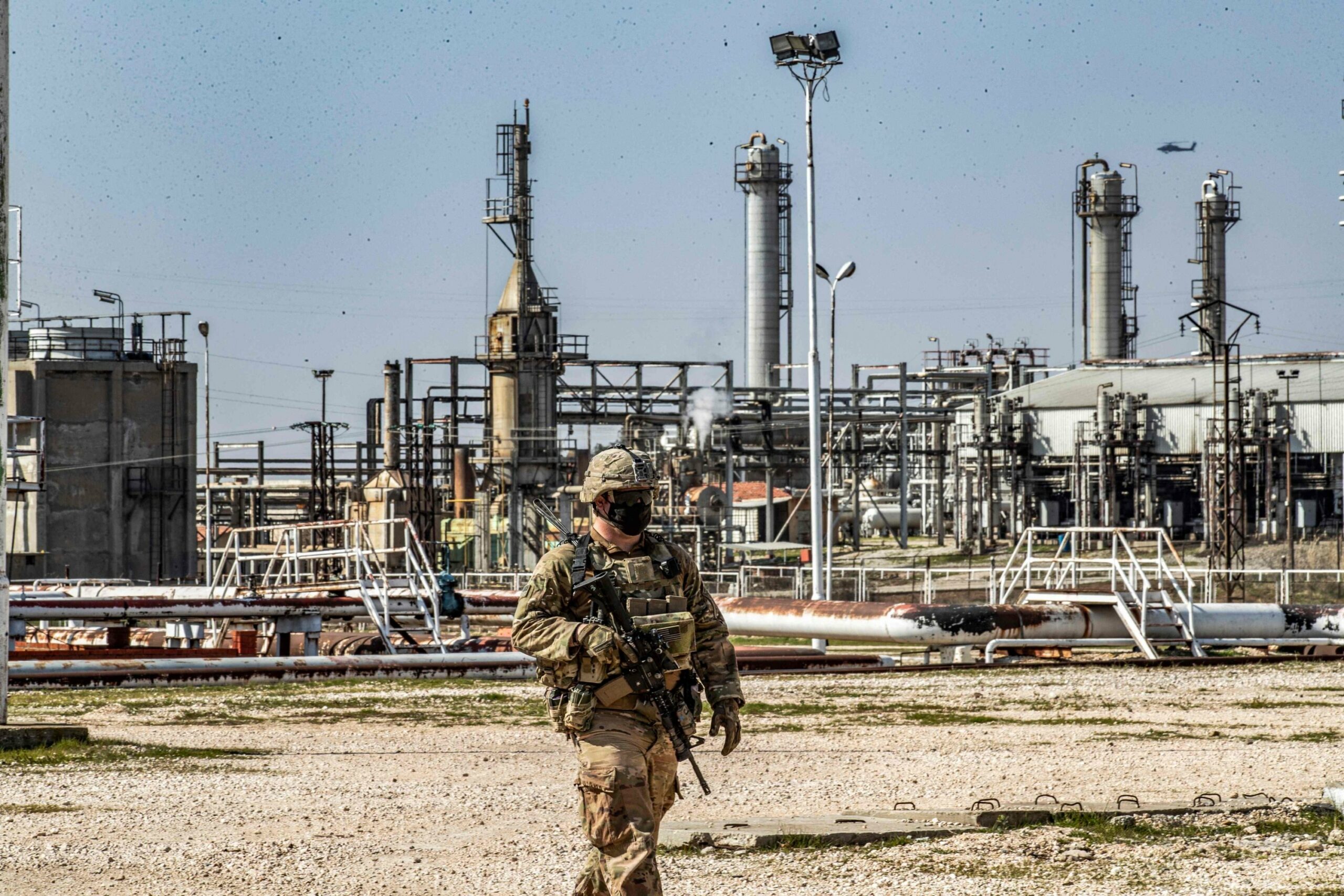 12:51 PM PDT: Initial reports indicate that there has been another attack on U.S. forces in the vicinity of the Al-Omar Oilfields in northeastern Syria within the last few minutes.
12:51 PM PDT: Iranian ballistic missiles have been observed being moved near Tehran.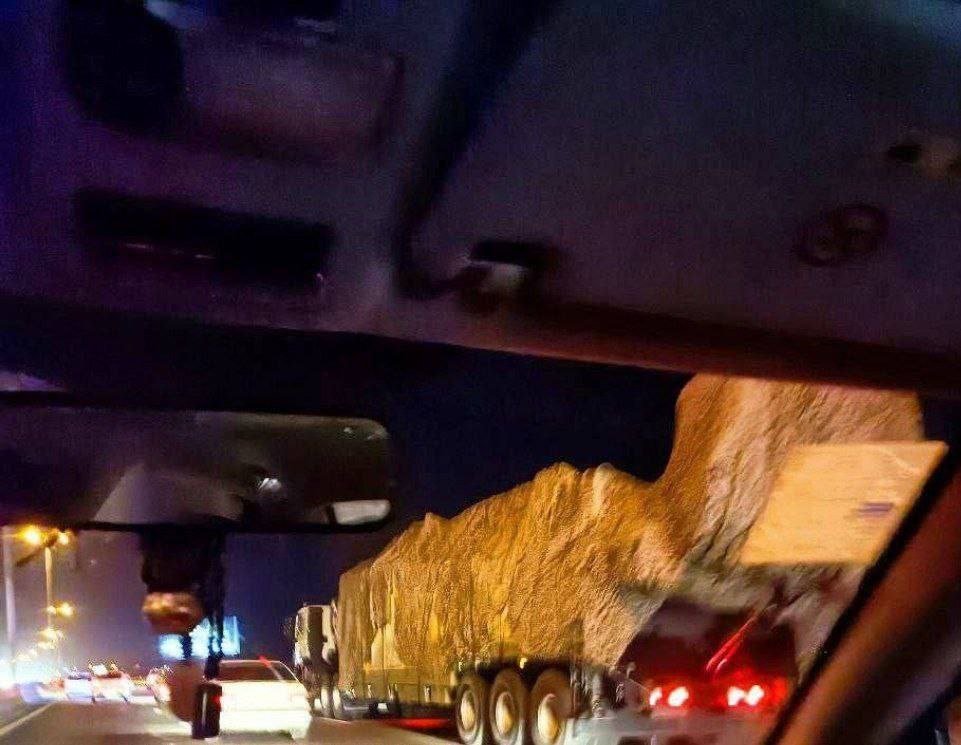 12:33 PM PDT: A US military contractor tragically lost their life due to a heart attack while seeking shelter during an attack on Al-Asad Airbase in western Iraq last night.
12:04 PM PDT: Security Forces in Iraq believe they found a failed rocket that didn't launch when targeting the Al-Asad Airbase.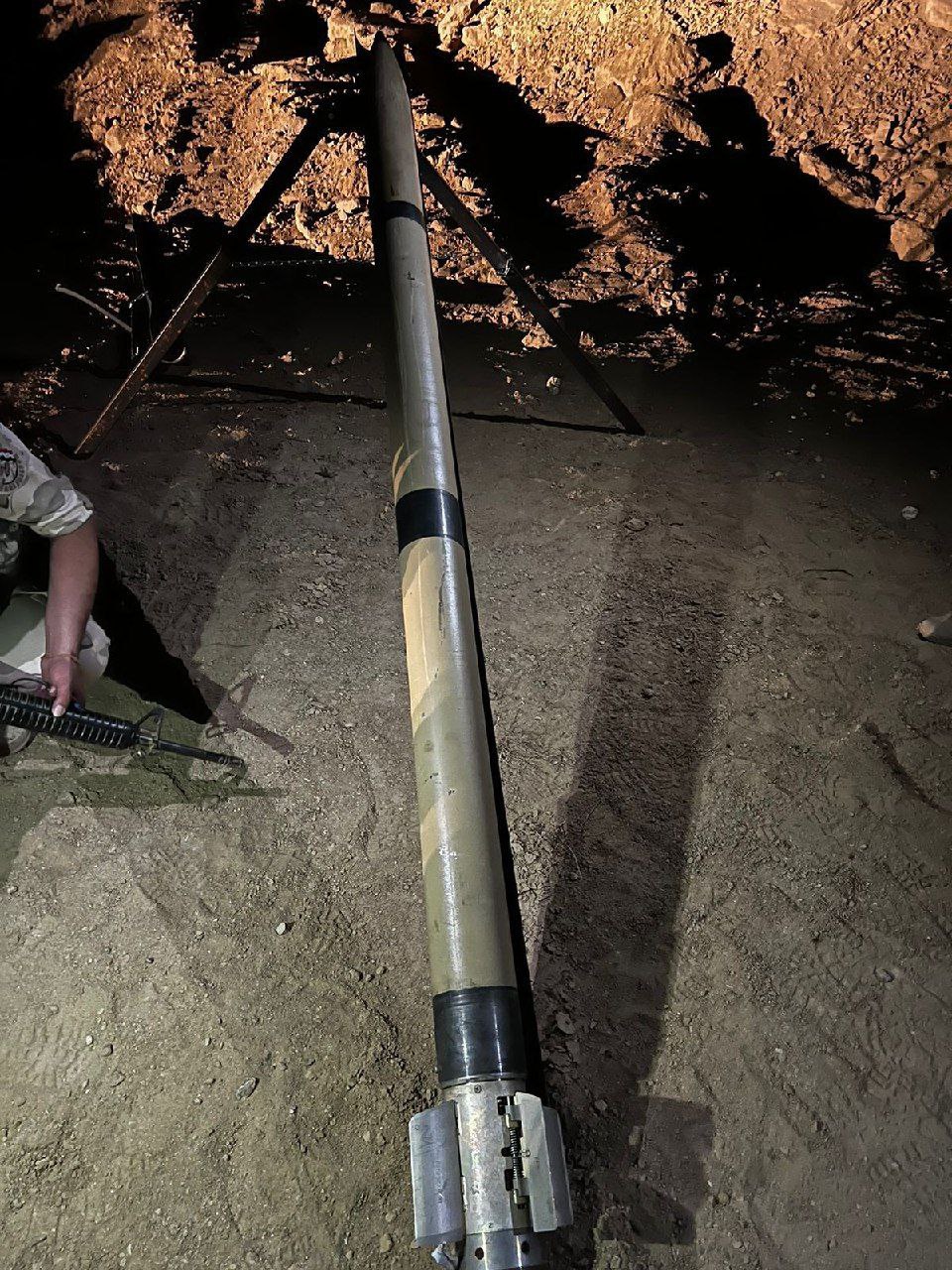 11:53 AM PDT: Senior Israeli officials have indicated that the missiles launched by the Houthi rebels in Yemen, which were intercepted by the US Navy over the Red Sea, are suspected to have possibly been directed toward Israel. However, intelligence analysts are currently working to gather evidence to confirm this suspicion. Statement to Channel 13 news: "Israel estimates that the missiles launched from Yemen and intercepted by the Americans were aimed at Israeli territory"
11:28 AM PDT: A US Navy warship operating in the Middle East intercepted multiple projectiles near the coast of Yemen, two US officials told CNN. One of the officials said the missiles was fired by Iranian-backed Houthi militants, who are currently fighting an ongoing conflict in Yemen. Officials are unable to determine what the missiles were fired at, but say it could have been shot at the USS Carney.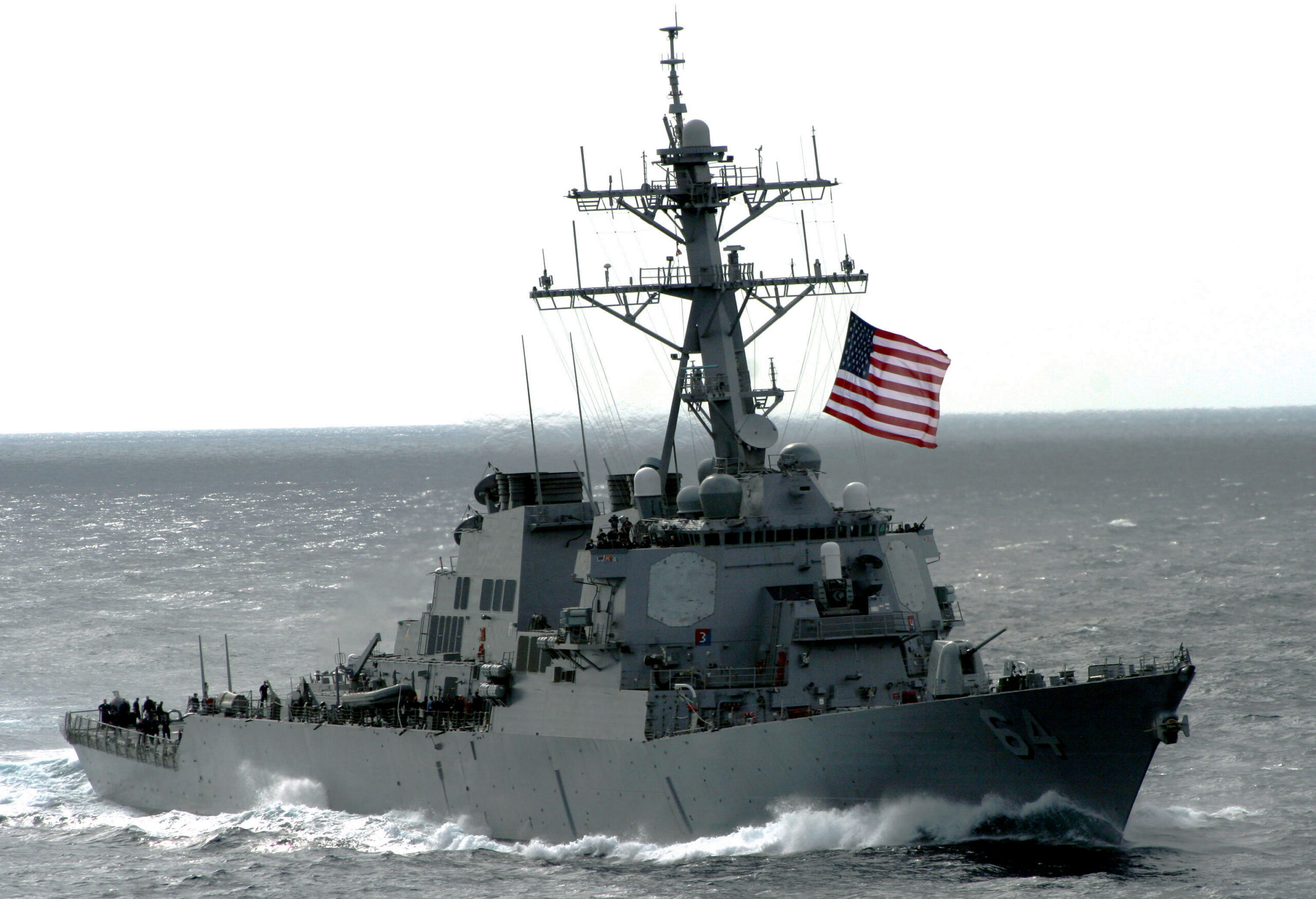 11:13 AM PDT: There's an attack reportedly taking place at the Al-Asad US Airbase in western Iraq. Over the last hour, multiple rockets and drones have been launched towards the base. This is developing, more to come.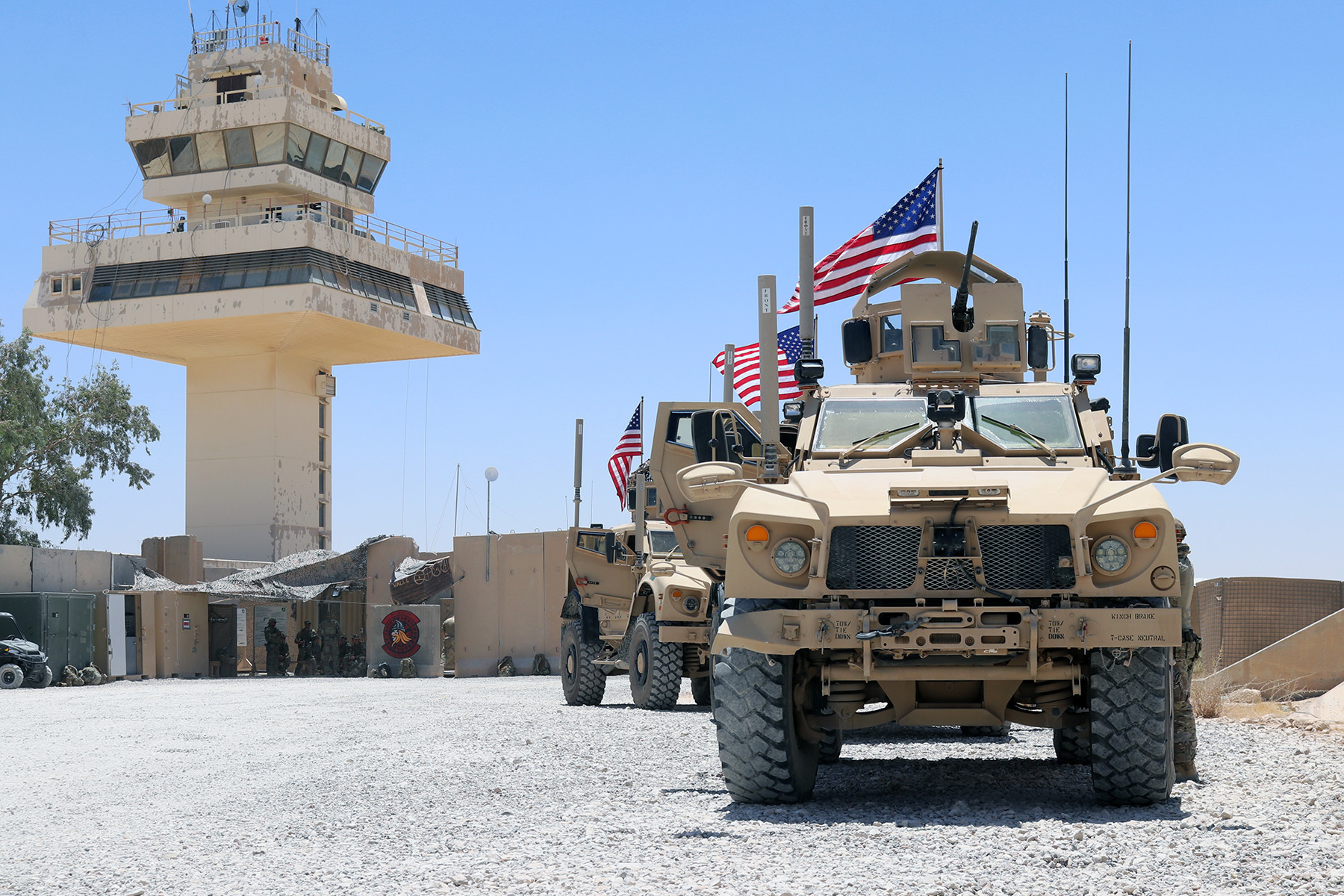 11:09 AM PDT:The Pentagon plans to send Israel tens of thousands of 155mm artillery shells that had been originally designated for Ukraine
10:40 AM PDT: IDF spokesman: "Hezbollah will bear the consequences for all operations carried out by the northern branch of Hamas in Lebanon with its approval."
10:31 AM PDT: Israel's Economic Minister Nir Barkat has stated that civilian casualties and hostage-rescue missions in the Gaza strip will come after the destruction of Hamas.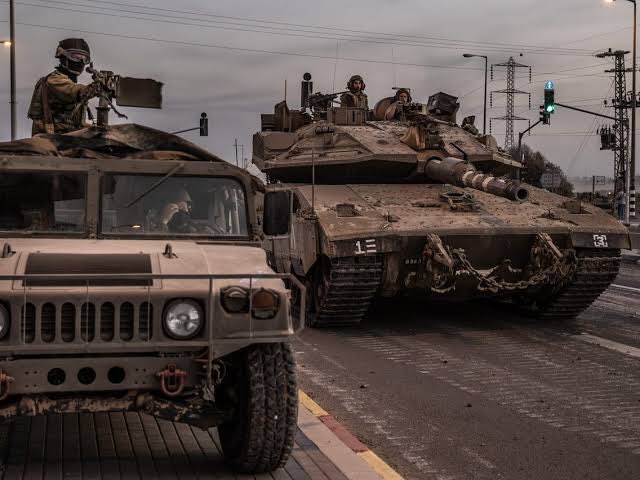 10:16 AM PDT: The Israeli military has a "green light" to move into Gaza whenever it's ready, a member of the country's security cabinet told ABC News
10:11 AM PDT: MDT David Light-Armored Vehicles have been delivered to Israel by a C-17 Globemaster III from the U.S. Air Force to replace equipment lost during the conflict with Hamas.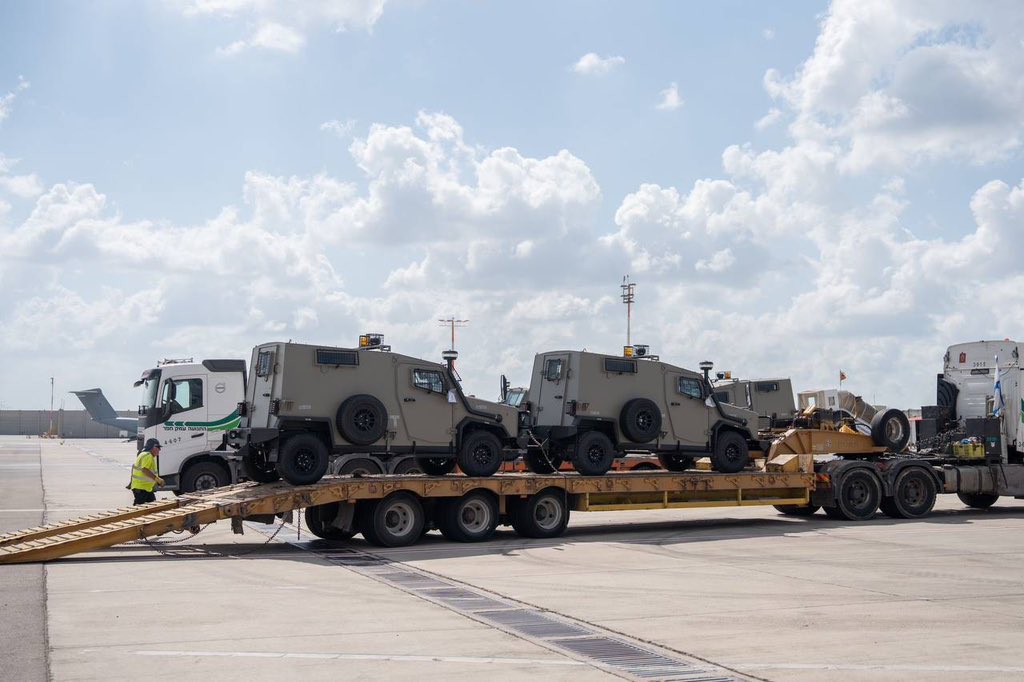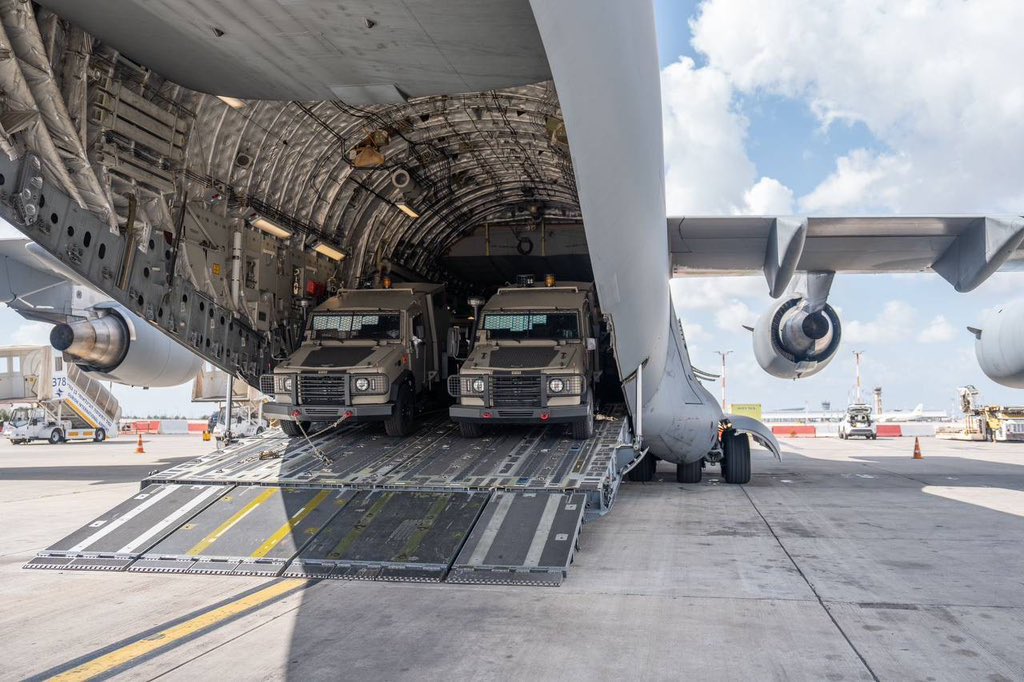 9:34 AM PDT: Evacuations of Israeli embassies are also taking place in Egypt and Bahrain. 
9:11 AM PDT:According to European intelligence officials, the evidence they have reviewed suggests that the number of Palestinian casualties resulting from the explosion at Al-Ahli Arab Baptist Hospital in Northern Gaza is much lower than initially claimed by Palestinian authorities. The estimate provided is 10-50 casualties, in contrast to the initial claim of 500-800.
9:04 AM PDT: Israel has reportedly initiated the evacuation process for some of its embassies and consulates located in the Middle East and in Northern Africa. Diplomats are said to be departing from countries such as Jordan, Turkey, and Morocco as part of these evacuation efforts.
8:51 AM PDT: Additional video we've obtained from the initial Hamas attack on Israel from October 7.
8:36 AM PDT: The US State Department has issued a worldwide caution alert due to "increased tensions in various locations around the world and the potential for terrorist attacks, demonstrations, or violent actions against U.S. citizens and interests."
8:10 AM PDT: The United Kingdom and Germany have both issued advisories instructing their citizens in Lebanon to make immediate preparations for departure from the country while "commercial options are still available."
7:03 AM PDT: Israeli Artillery is targeting Hamas positions in Southern Lebanon.
6:44 AM PDT: Rocket Launches are being Detected from Southern Lebanon. Hamas militants in Lebanon with ties to Hezbollah have claimed responsibility for launching 30 rockets.
6:25 AM PDT: The Egyptian government is demanding a "6-hour ceasefire" in Southern Gaza to facilitate the transfer of humanitarian aid into the Strip through the Rafah Border Crossing. Additionally, they are requesting a pledge from Israel not to attack the trucks carrying aid "under any circumstances."
6:01 AM PDT: Some of the approximately 360,000 IDF reservists who were called up to active service following the Hamas surprise attack have been released to return home to their families. However, they have been instructed to remain prepared for immediate reactivation in the coming days and weeks ahead.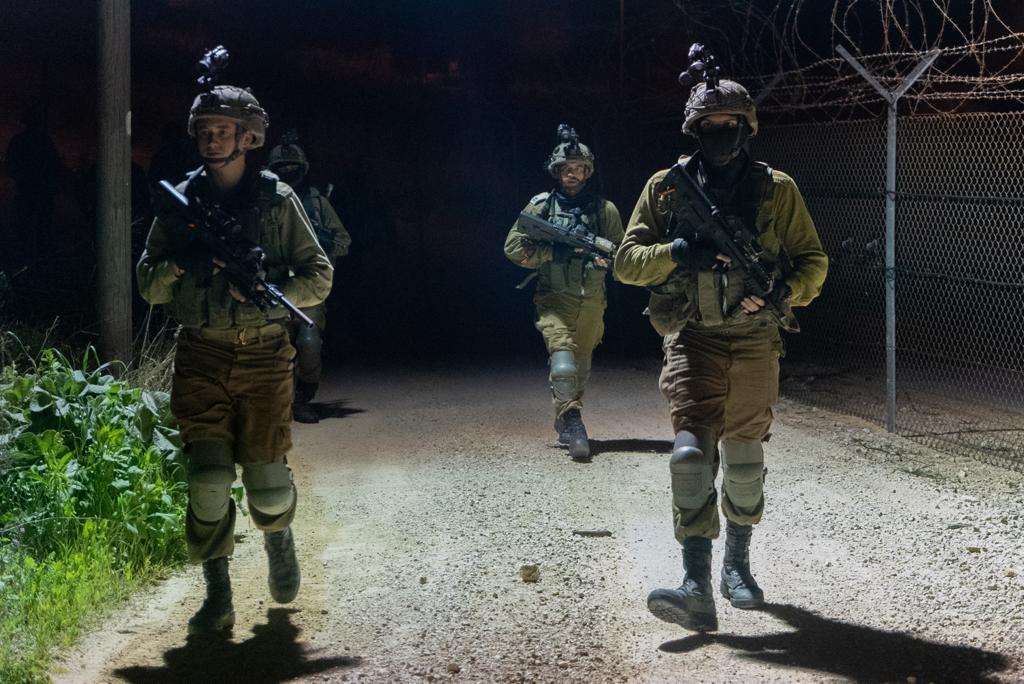 5:41 AM PDT: Israeli Minister of Defense, Yoav Gallant told IDF Soldiers today along the Southern Front, "Stay Ready. The Order will soon be Issued."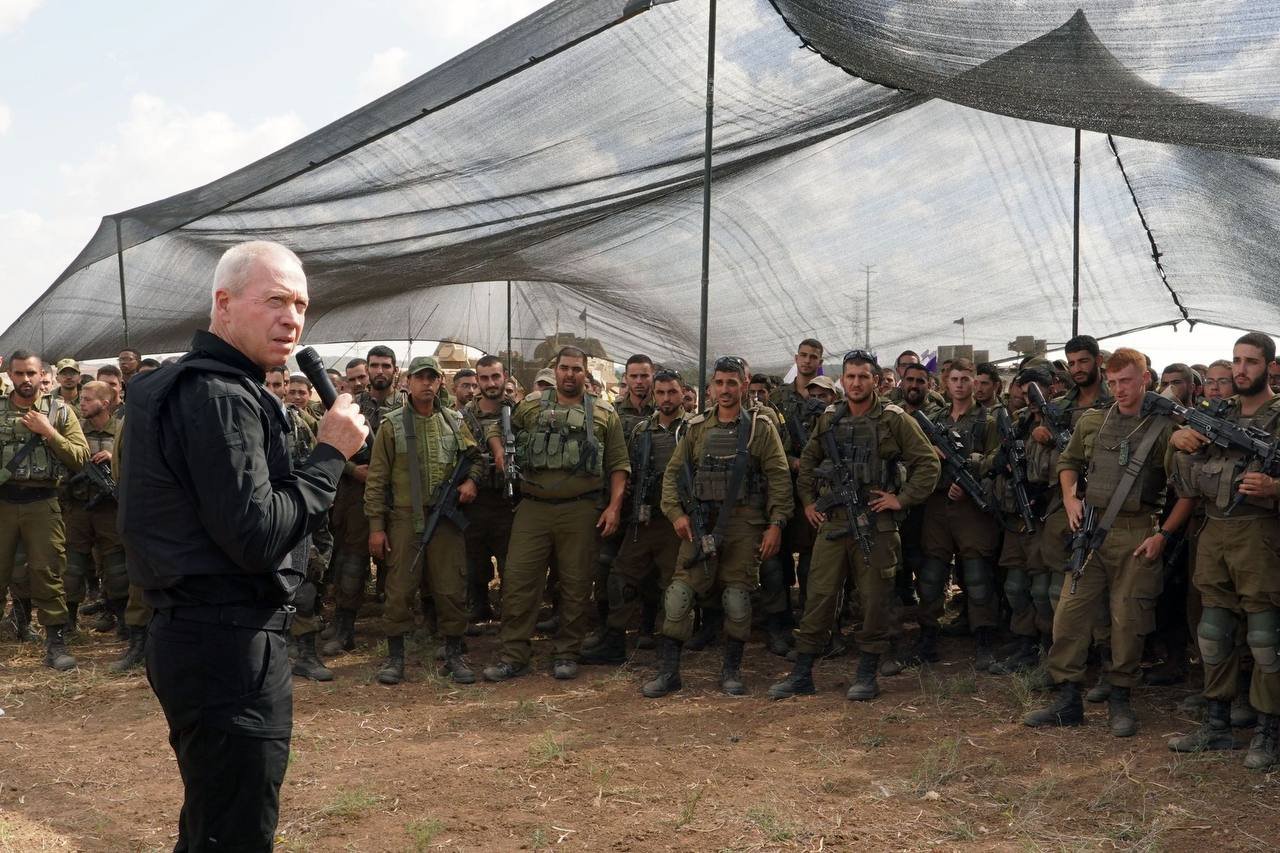 5:22 AM PDT: The State Department has issued an advisory urging all American nationals in Lebanon to make preparations for an immediate departure from the country.
10:59 PM PDT: Jamila Abdallah Taha al-Shanti, a member of the Palestinian Legislative Council, who was affiliated with Hamas, has been killed in an IDF airstrike. She was the widow of Abdel Aziz al-Rantisi, the original co founder of Hamas, who was killed in 2004.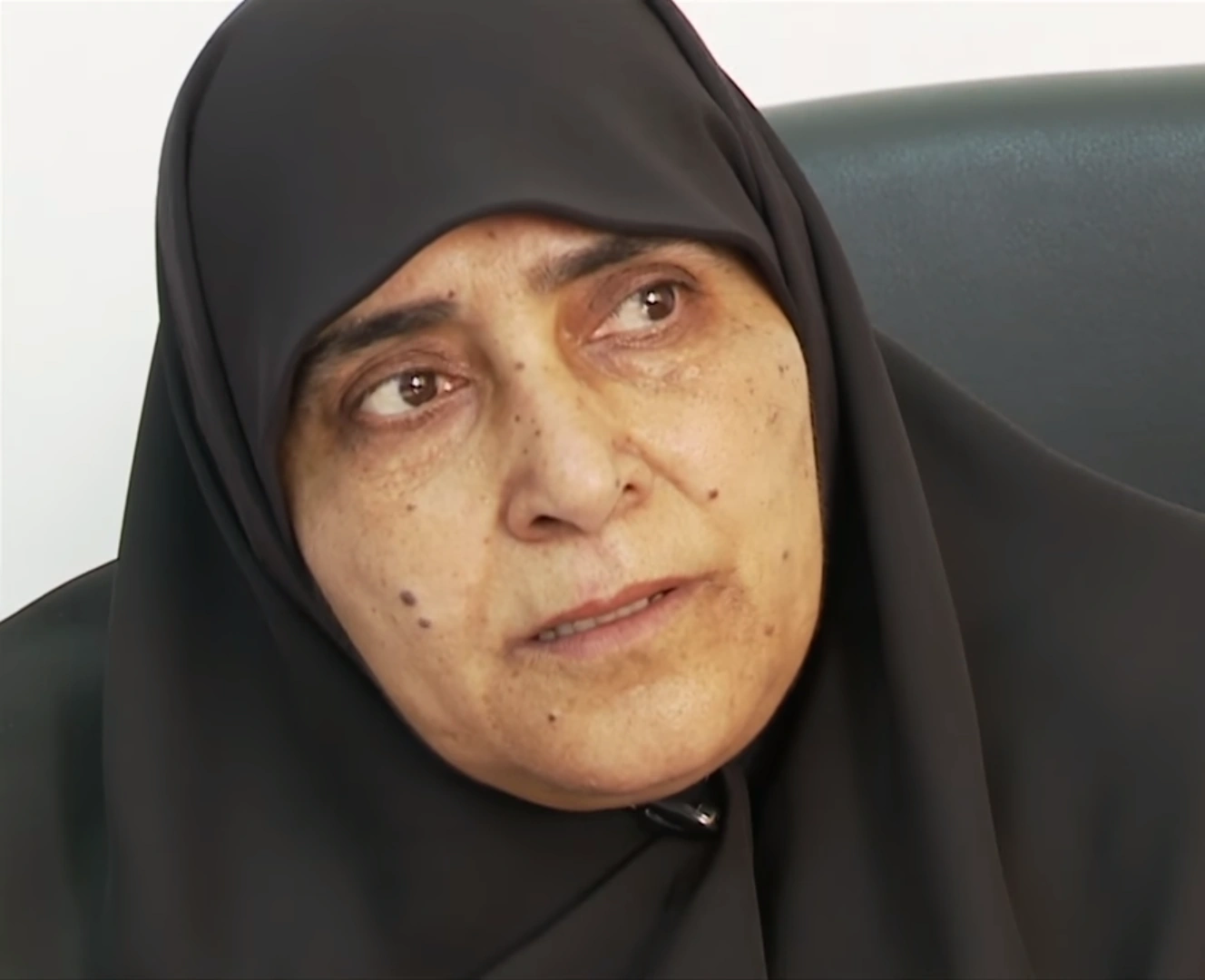 9:51 PM PDT: An Israeli airstrike destroyed Building One in the Al-Zahraa Towers Complex located in central Gaza. Before the strike, the building had been subjected to at least two "room knocks" aimed at allowing the evacuation of remaining civilians. In a separate operation, the leader of the Military Wing of the "Popular Resistance Committees" group was killed last night.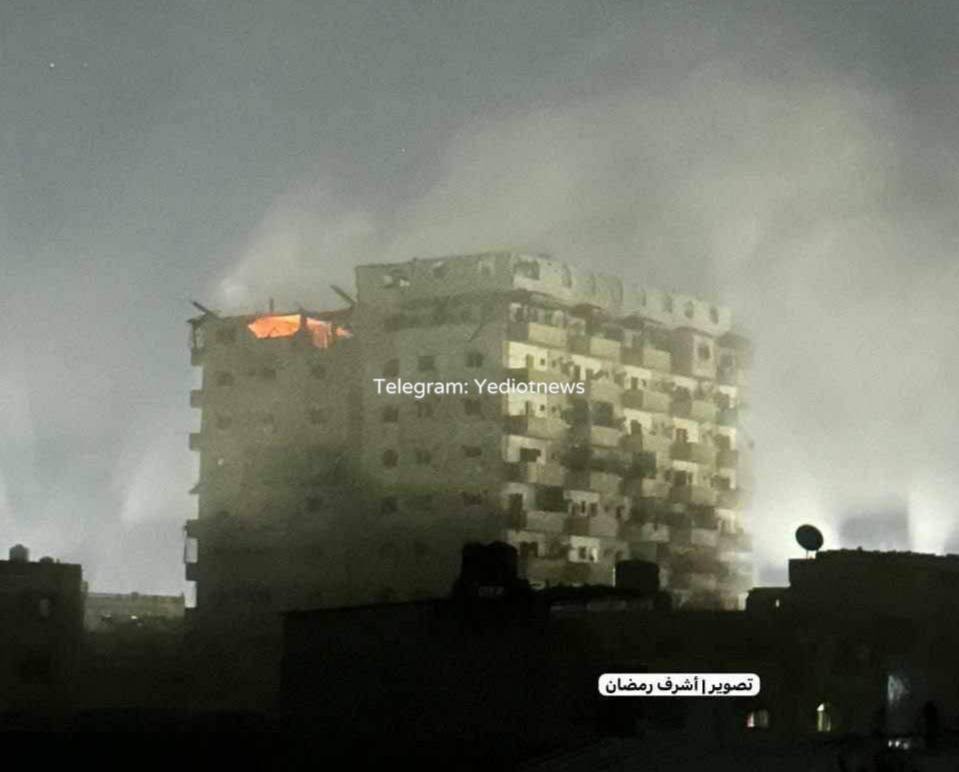 6:00 PM PDT: No significant developments in the last two hours.
4:20 PM PDT: UK Prime Minister Rishi Sunak to Arrive in Israel in the next 20 hours.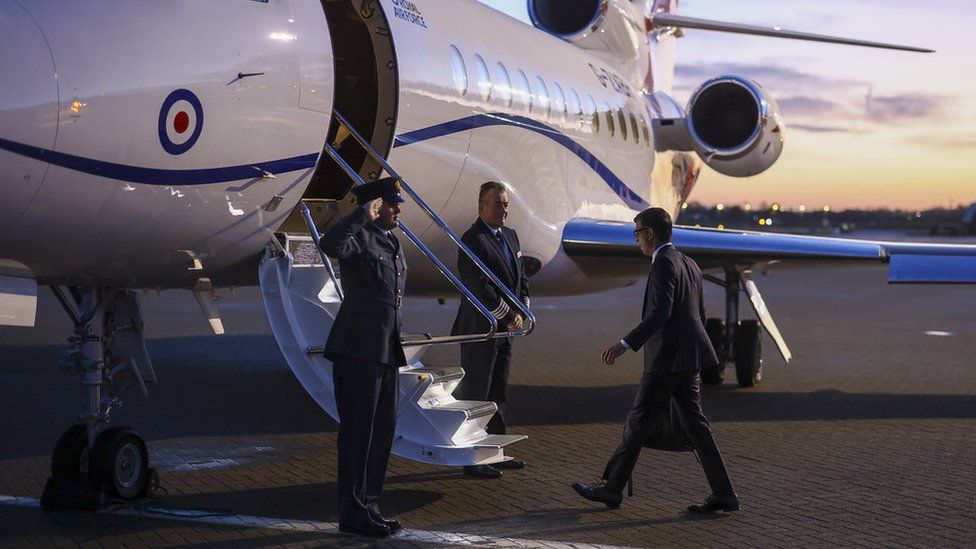 3:25 PM PDT: Al-Mayadeen correspondent in southern Lebanon: "An Israeli airstrike targeted the monument of Qassem Soleimani near the Kafr Kila border."
3:00 PM PDT: Israeli government: "The Israeli war cabinet that met this evening is over. A broad security policy cabinet meeting is expected tomorrow evening – in preparation for the expansion of the campaign in the south"
2:32 PM PDT: IDF is launching new strikes on Hezbollah targets in Lebanon.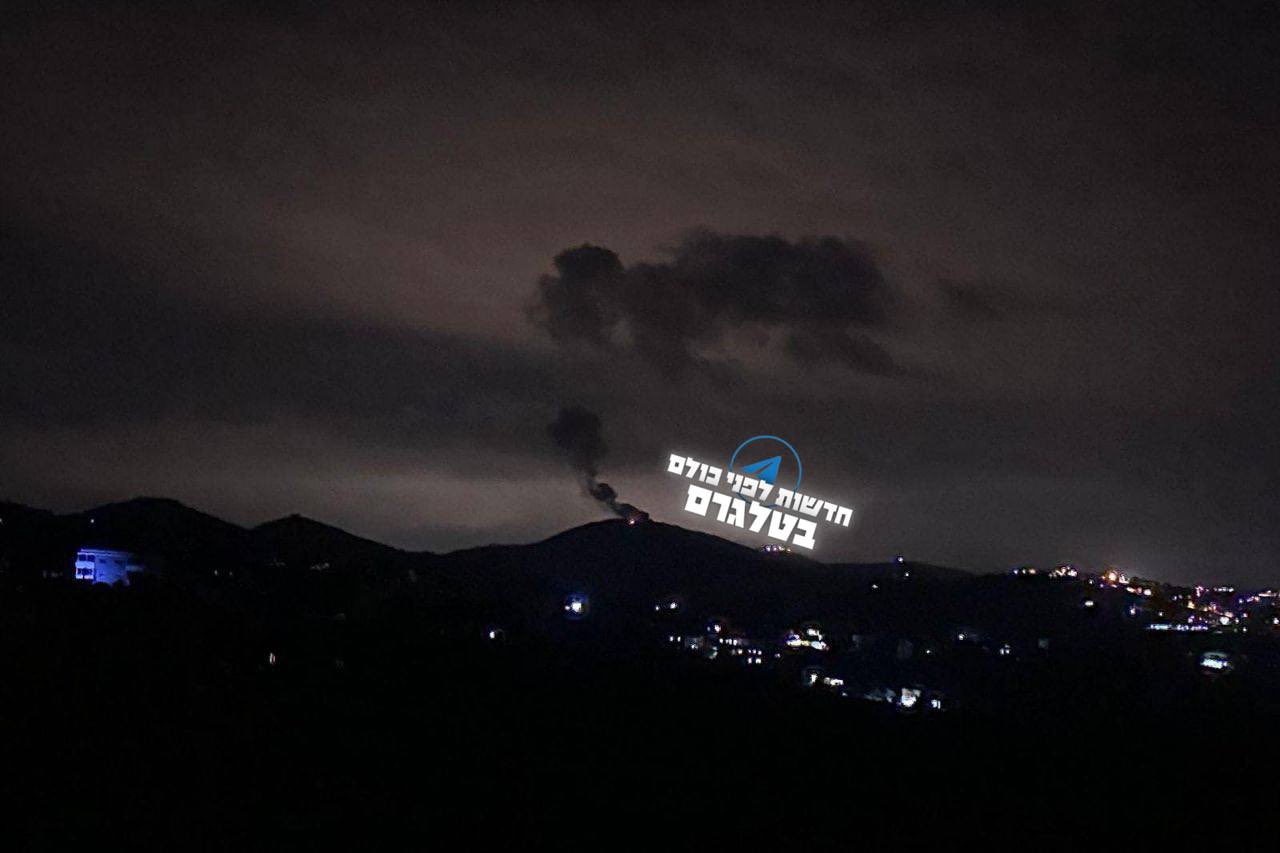 2:06 PM PDT: Israeli Minister of Defense Yoav Gallant reportedly told President Biden today during a War Cabinet Meeting that the Operation in Gaza to Dismantle Hamas could possibly take Years.
1:40 PM PDT: According to President Biden: Egypt's President has agreed to open the Rafah crossing to allow about 20 trucks carrying humanitarian aid to Gaza. Previously, Israel said it would bomb any aid entering Gaza. Biden did not comment on this, unclear if Israel has changed its stance.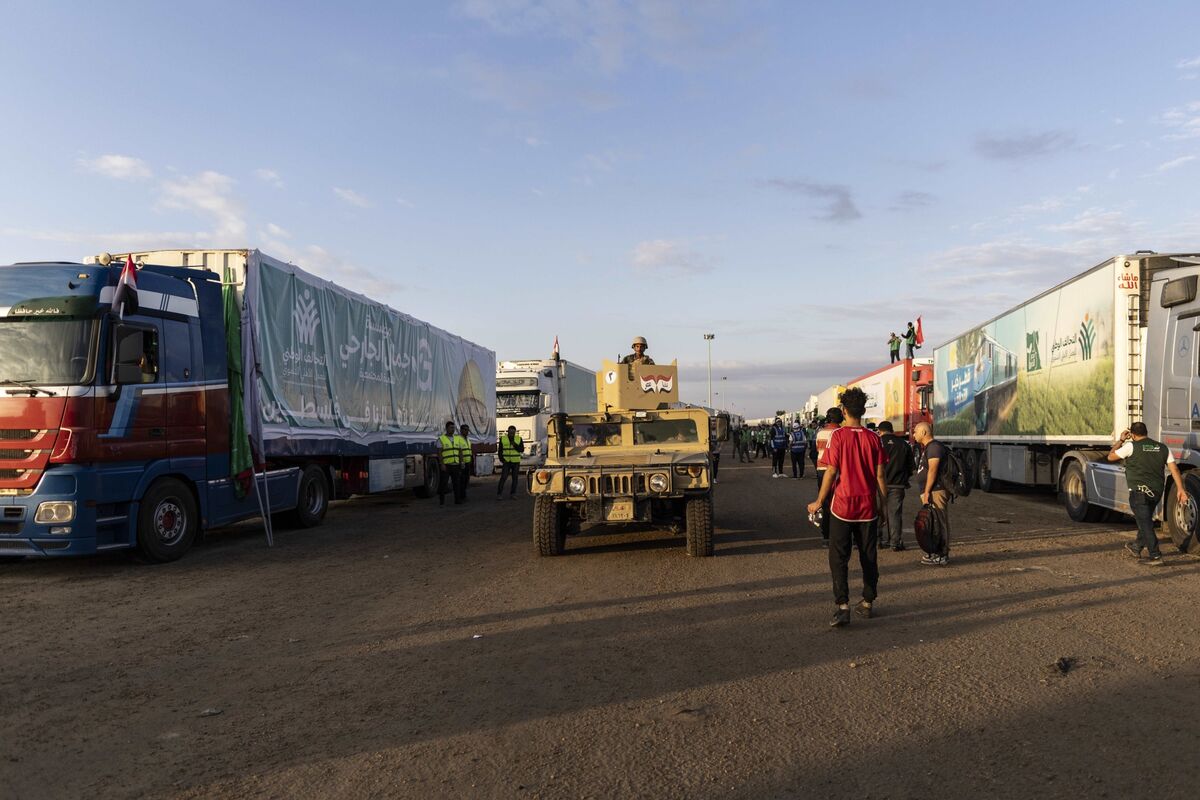 1:30 PM PDT: Video released by Hezbollah appears to sgiw the launch of an Anti-Tank Guided Missile targeting an Israeli Security Checkpoint near the border with Lebanon. The attack is claimed to have resulted in casualties among the Israel Defense Forces (IDF).
1:20 PM PDT: According to US Central Command (CENTCOM), there have been three drone-related incidents involving US forces in Iraq over the past 24 hours. The first incident took place earlier today in Western Iraq, where one drone was destroyed, and another was damaged, causing minor injuries to coalition forces. The second incident occurred in Northern Iraq, where one drone was intercepted and destroyed, resulting in no injuries.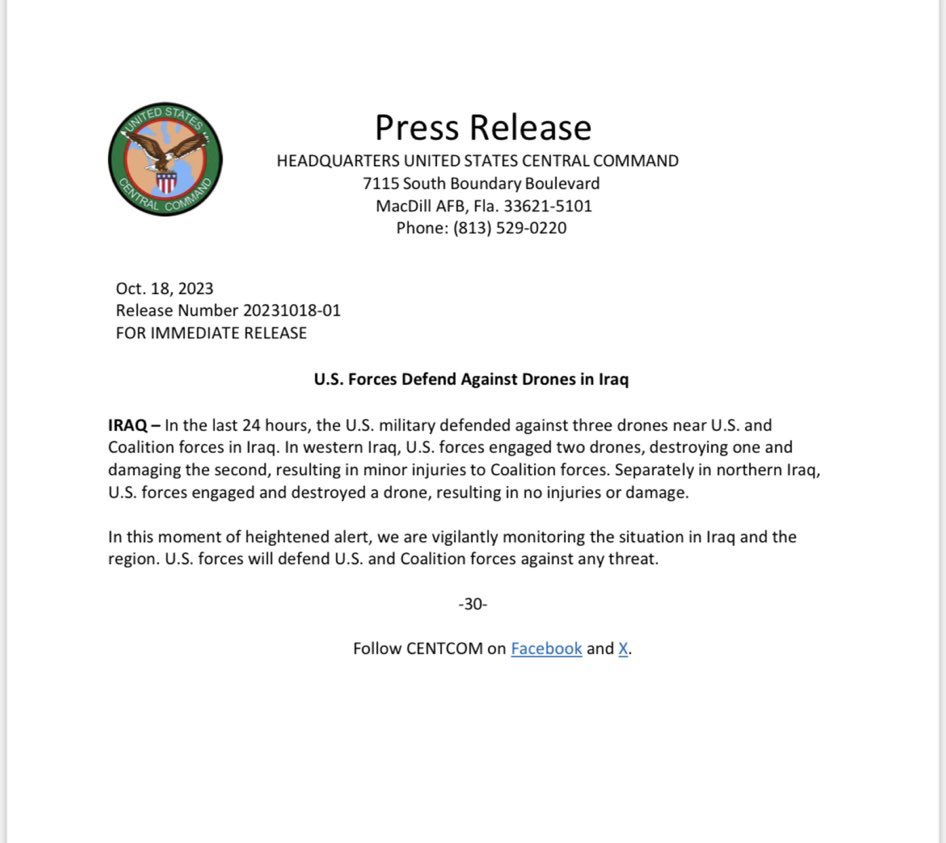 1:07 PM PDT: Biden reportedly told Netanyahu that if Hezbollah (based in Lebanon) attacks Israel, the United States will join the IDF in launching attacks on Hezbollah. Editors note: Statement from Biden 2:01 PM PDT: "We will not deploy ground forces in Israel, and we did not tell Israel that we would fight with it if Hezbollah intervenes."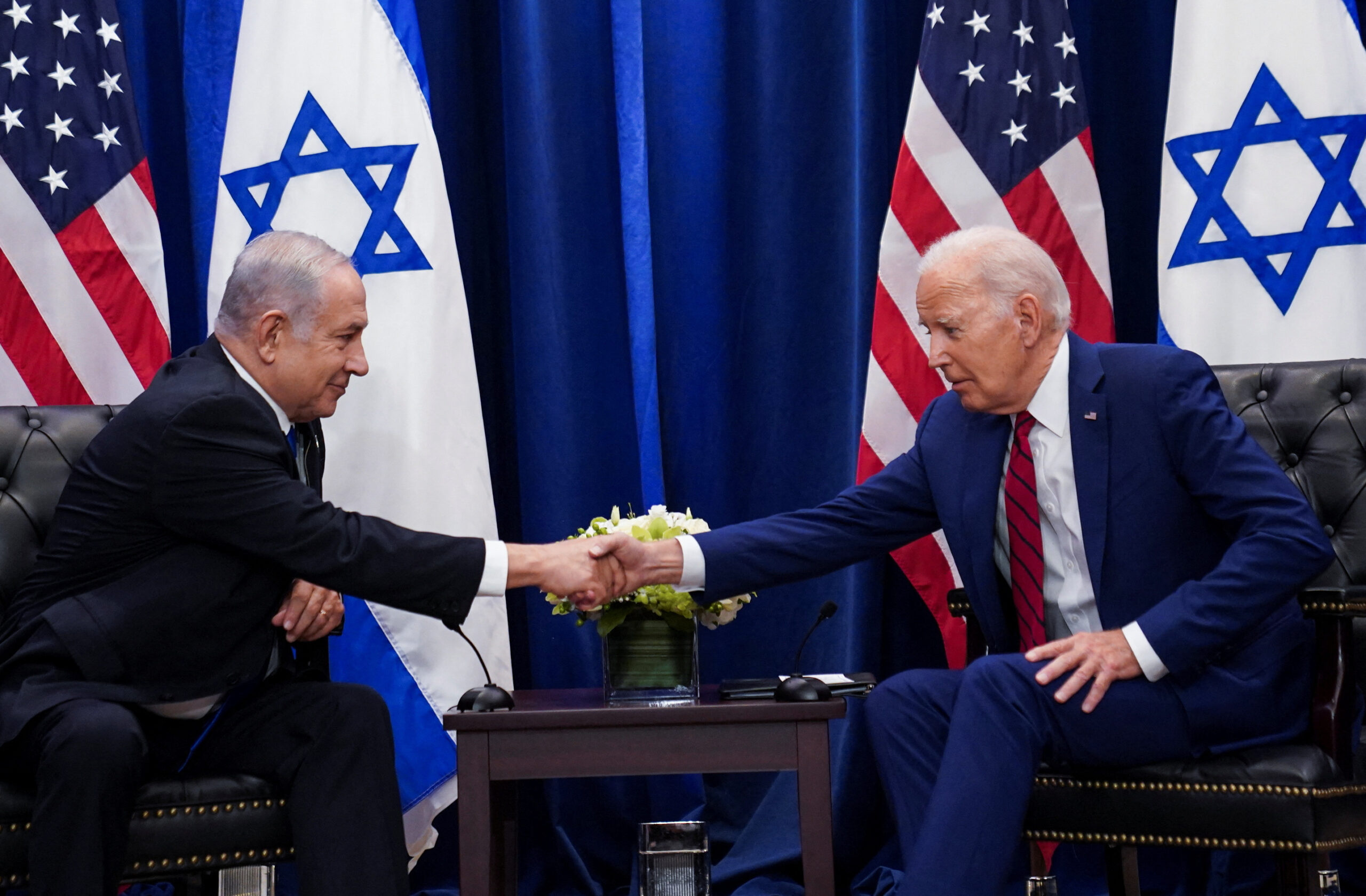 12:51 PM PDT: Latest casualties for Israel, Gaza, & Lebanon:
Total: 5,000+ dead, 18,000 + injured
Gaza: 3,488 deaths, 12,500 injured
Israel: 14,02 dead, 4,405 injured
West Bank: 65 dead, 1,300 injured
Lebanon: 21 dead, 8 injured.
12:30 PM PDT: Senator Mark Warner: "The Senate Intelligence Committee reviewed intelligence related to the attack on al-Ahli hospital in Gaza. Based on this information, we feel confident that the explosion was the result of a failed rocket launch by militant terrorists and not the result of an Israeli airstrike."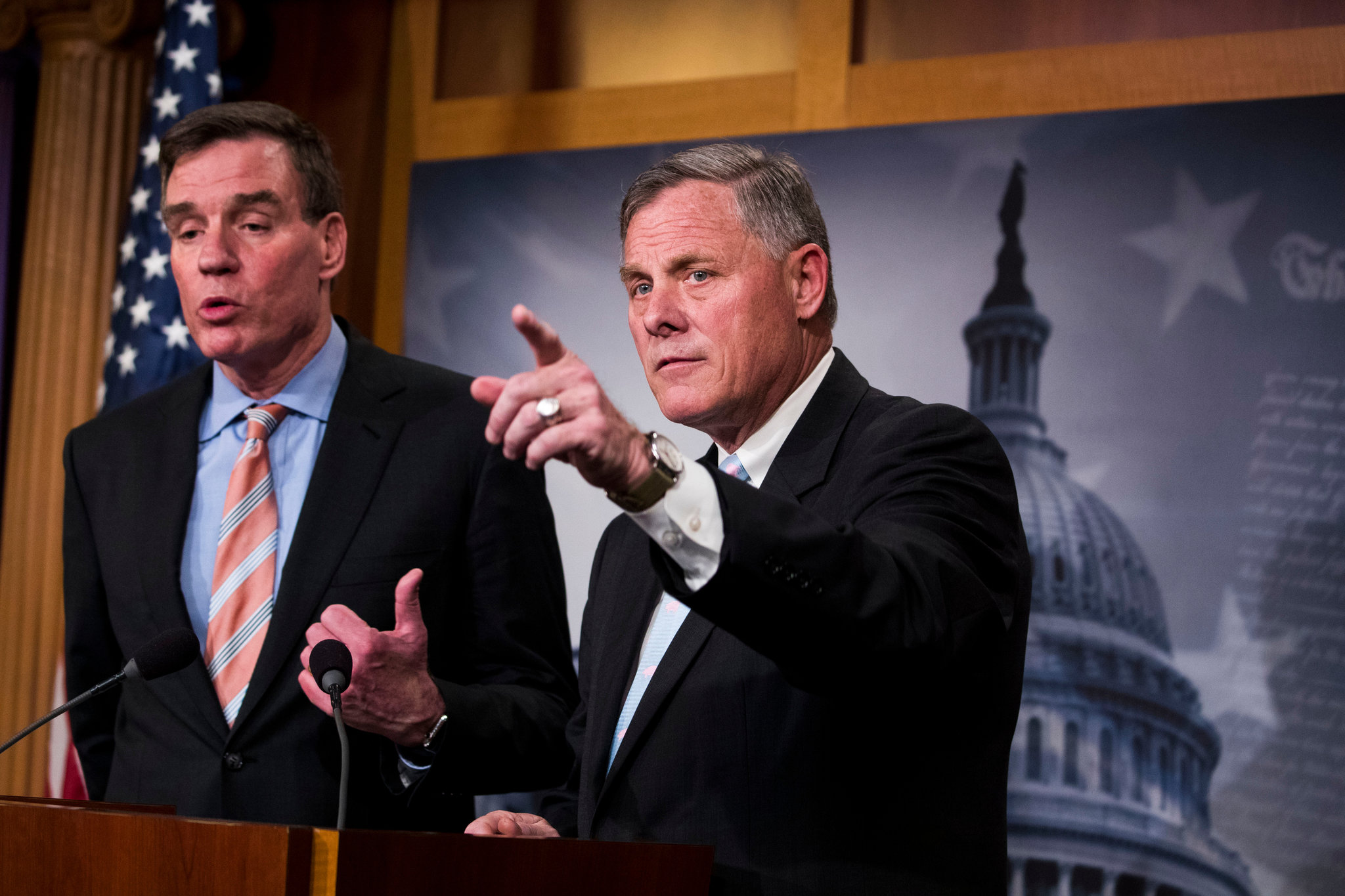 12:10 PM PDT: Israel's war cabinet has convened for a meeting this evening (photo released from the meeting).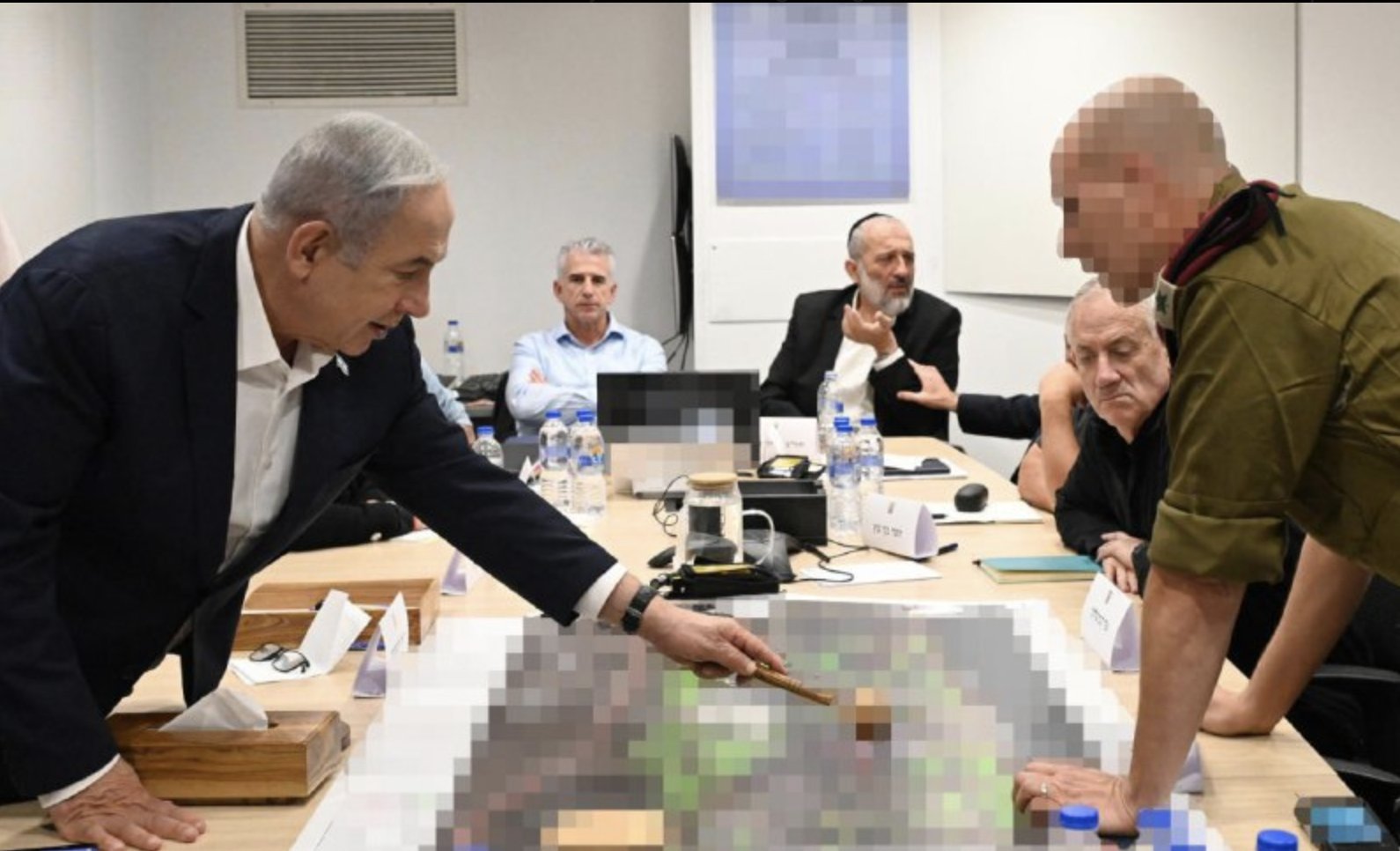 11:40 AM PDT: The Israeli War Cabinet reportedly informed President Biden during a meeting today that they have concluded their preparations for a potential invasion of the Gaza Strip, signaling that a ground operation is now considered "imminent."
11:30 AM PDT: The Israeli government has approved a plan to evacuate citizens up to 3 miles from the Lebanese border.
11:16 AM PDT: The Israeli Defense Force (IDF) has initiated the construction of several field hospitals and trauma centers in the Upper and Lower Galilee regions of Northern Israel, possibly in anticipation of heightened tensions and potential hostilities along the border with Lebanon, particularly involving Hezbollah.
10:48 AM PDT: US Embassy in Beirut: "We are aware of protests in Awkar in the vicinity of the U.S. Embassy. Unfortunately, violent protesters damaged private property in the surrounding neighborhood of the embassy, but embassy personnel and facilities remain secure and undamaged."
10:22 AM PDT: Hamas announces for the 3rd time this evening they are targeting Tel Aviv with rockets.
9:39 AM PDT: Video appearing to show a protestor in the city of Al-Bireh being shot by the IDF.
9:16 AM PDT: Photos of protestors outside the Israeli embassy in Jordan.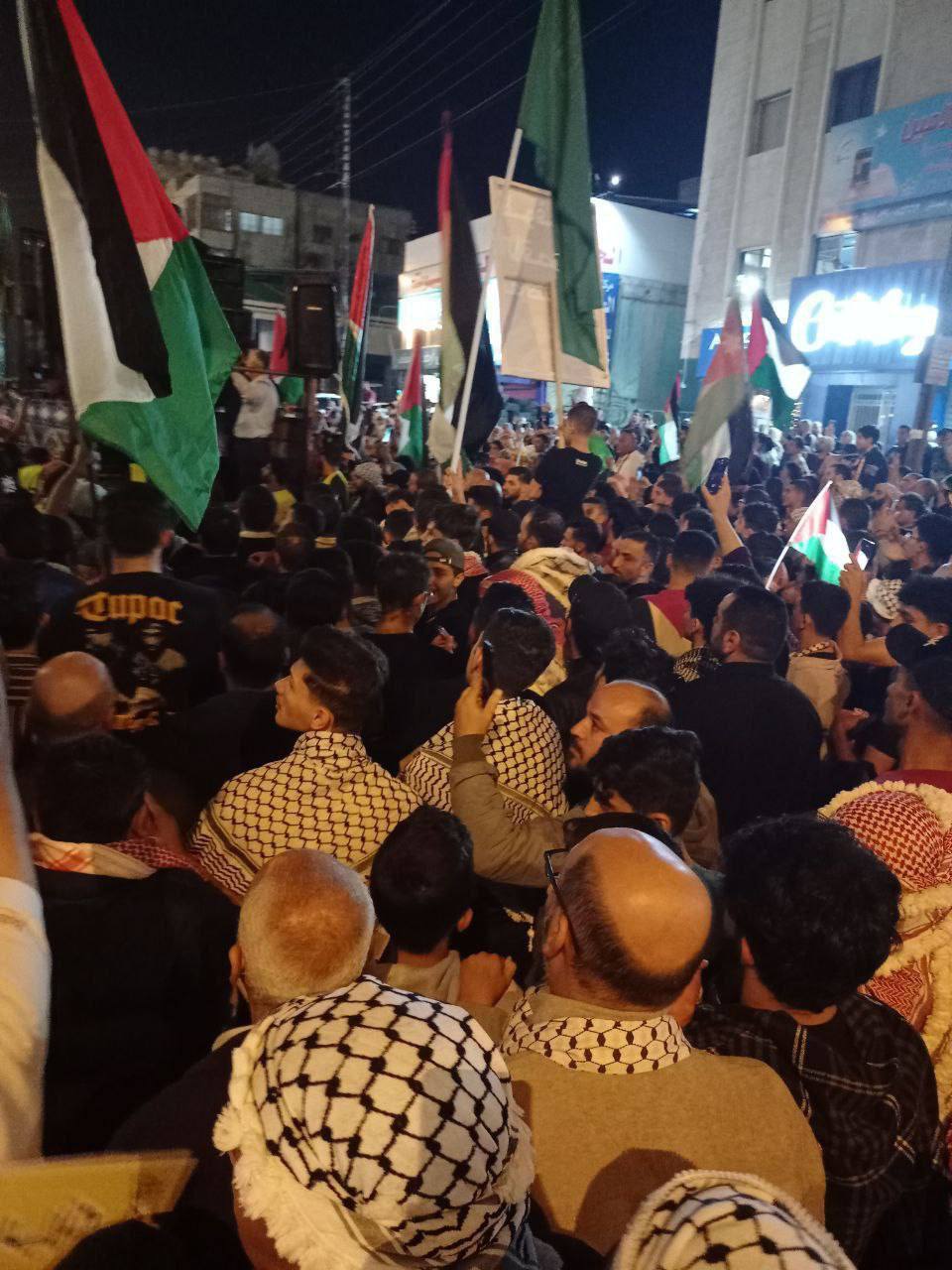 8:51 AM PDT: The United States has vetoed a UN Security Council Resolution on Gaza and Israel. US Ambassador to the United Nations, Linda Thomas-Greenfield, stated, "The United States is actively collaborating with Israel, its neighboring nations, the United Nations, and other partners to address the urgent humanitarian situation in Gaza, stressing the immediate need for the flow of food, medicine, water, and fuel into the region. Let's be clear, Hamas' own actions have brought about this severe humanitarian crisis in Gaza." She also expressed disappointment that the resolution did not include a mention of Israel's right to defend itself.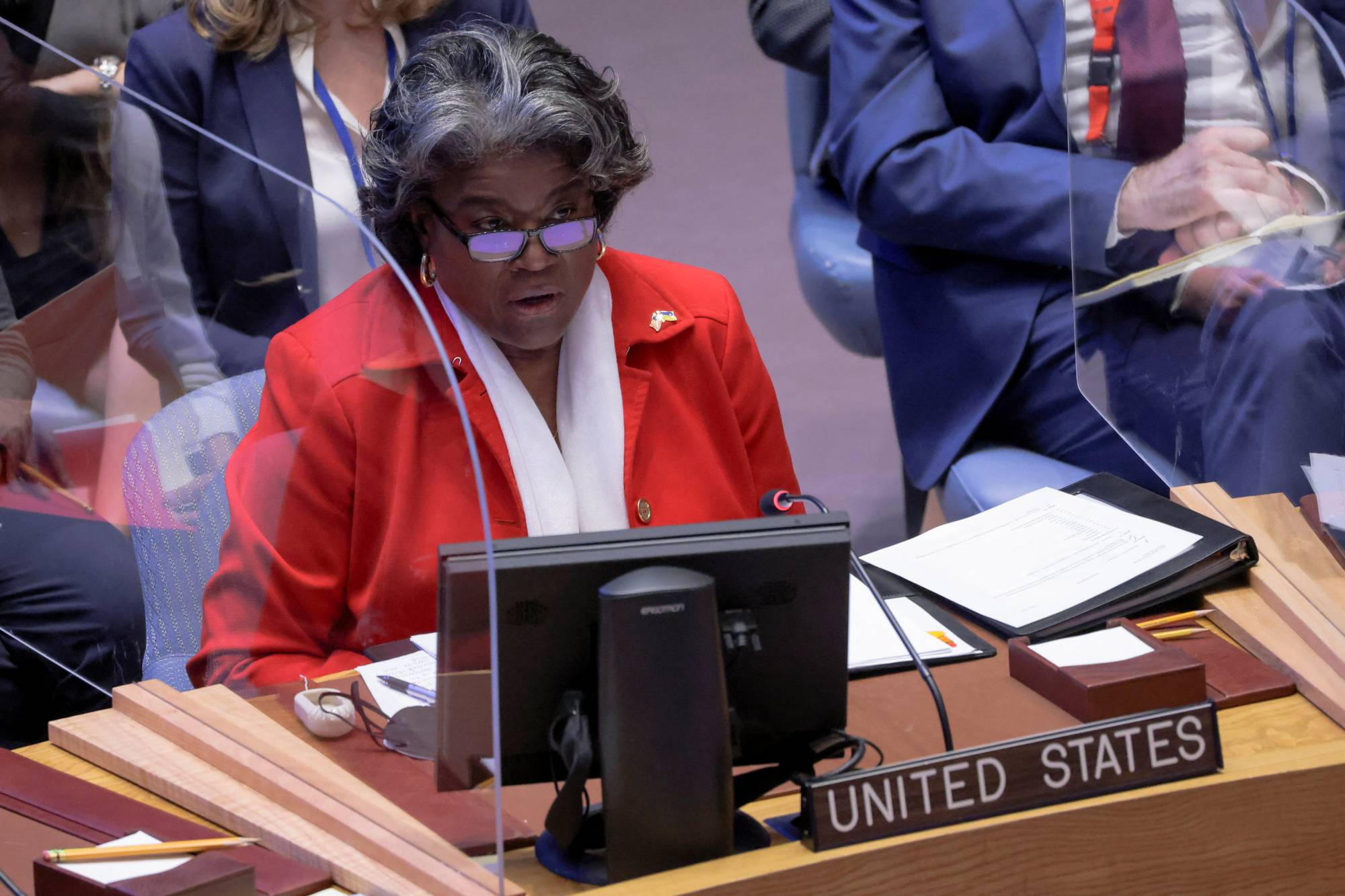 8:33 AM PDT: According to a homeland security official speaking to NBC News, the Department of Homeland Security is actively monitoring a "heightened threat environment" within the United States. Authorities are expressing concern about potential attacks targeting Jewish Americans, Arab Americans, and Muslim Americans.
8:06 AM PDT: President Biden full remarks in Israel.
7:48 AM PDT: US National Security Spokeswoman Adrienne Watson: "While we continue to collect information, our current assessment, based on analysis of overhead imagery, intercepts and open source information, is that Israel is not responsible for the explosion at the hospital in Gaza yesterday."
6:33 AM PDT: US Secretary of State Antony Blinken spoke with Palestinian Authority President Mahmoud Abbas on Tuesday and conveyed his "deepest condolences for the civilian lives lost in the explosion at Al-Ahli Hospital in Gaza City"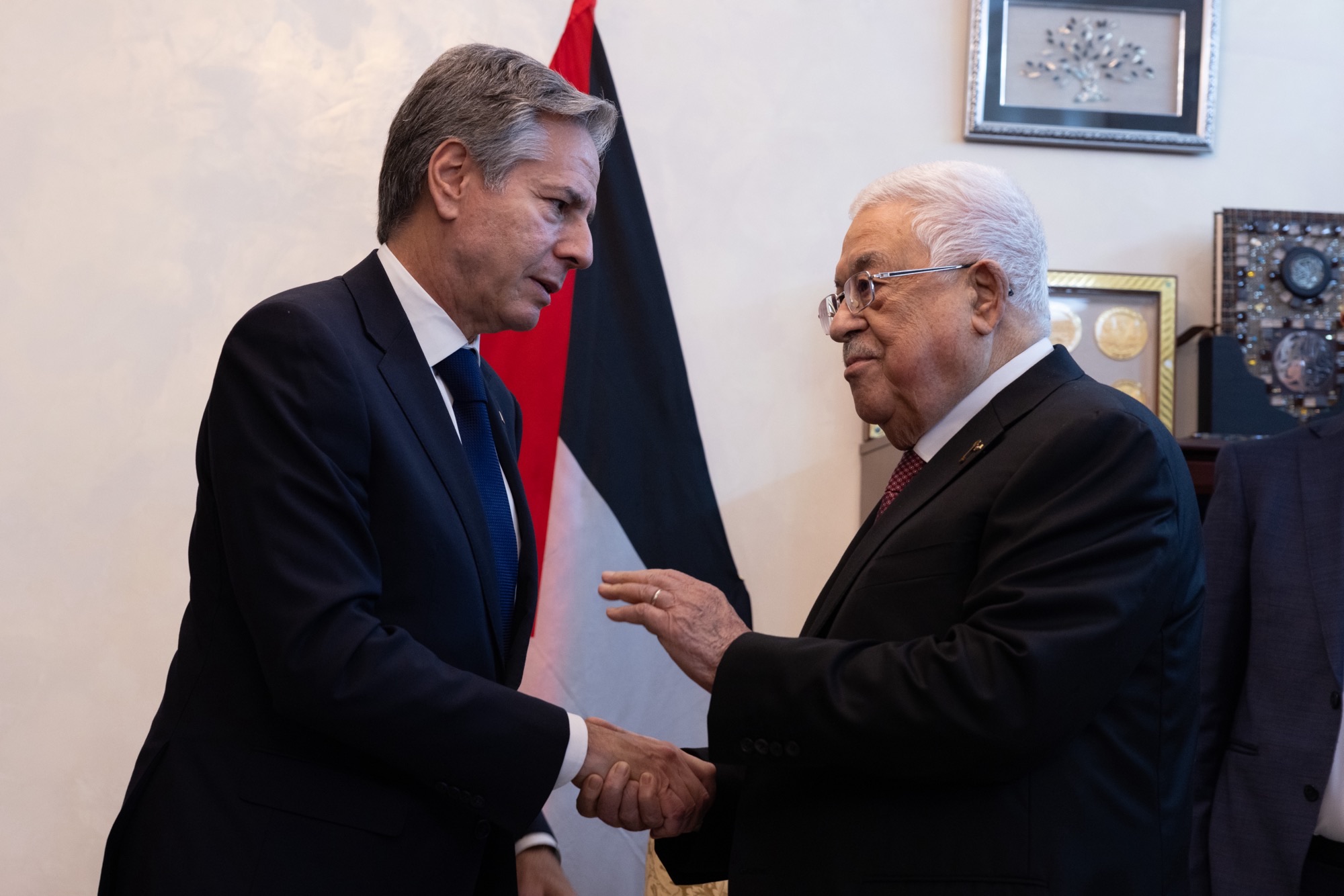 5:41 AM PDT: Images taken from the Al-Ahli hospital in Gaza. Both officials from Gaza and Israel continue to blame each other for the bombing. According to some reports, 180 – 500 people died here.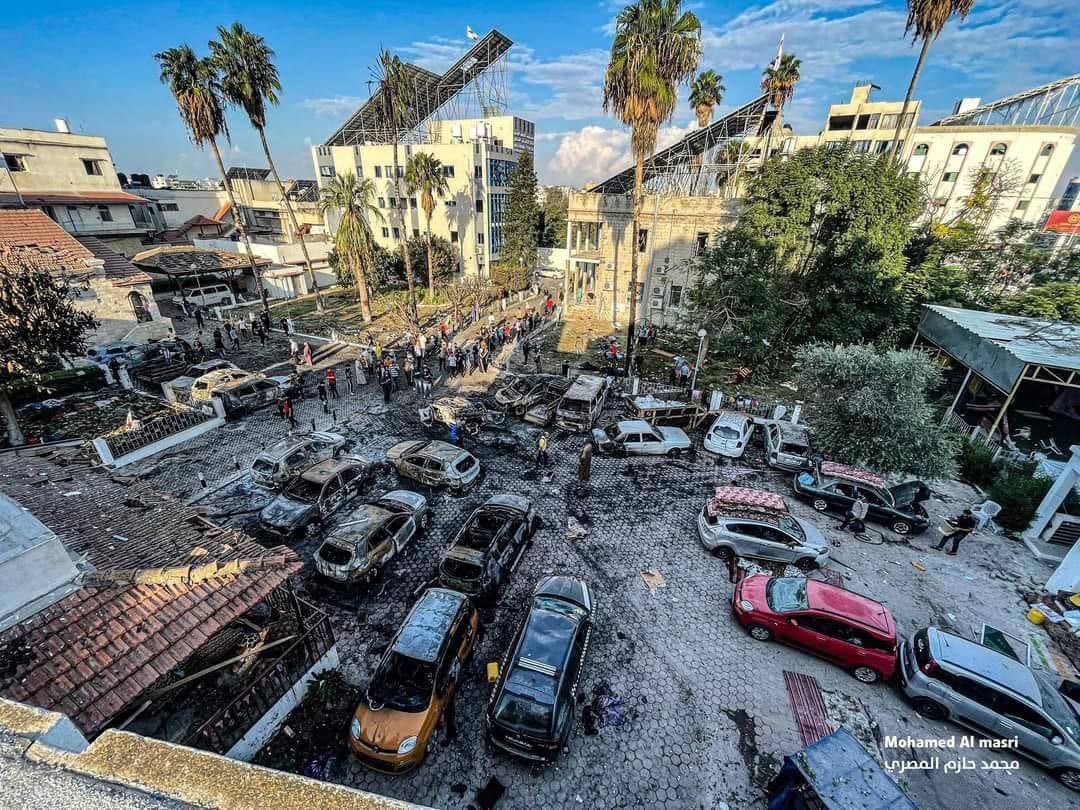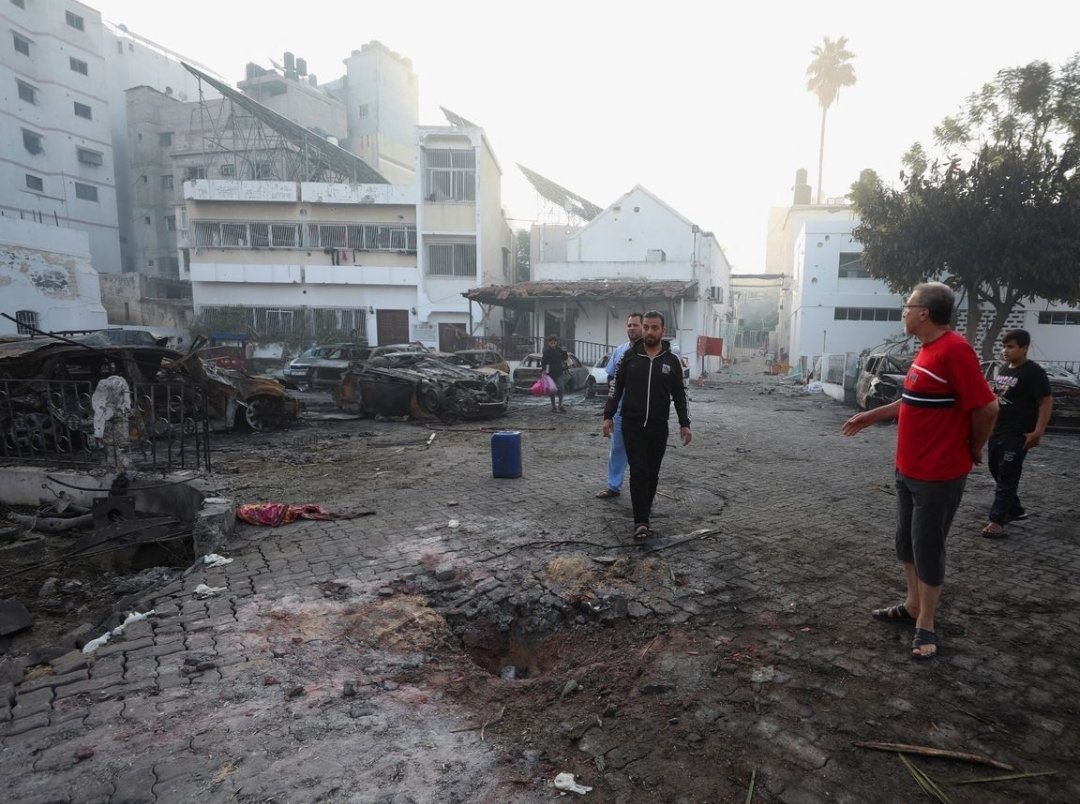 5:11 AM PDT: Iran-backed telegram channels calling for a protest near the suspension bridge, Green Zone. As a support for Palestine, at 6 PM local time. In response, there has been a heavy security deployment around the US embassy in Baghdad.
4:29 AM PDT: President Biden has said that Israel was not behind the hospital strike in Gaza. Biden says "The data I was shown by my Defense Department" led him to believe Israel was not behind the bombing.
7:51 PM PDT: Video showing a demonstration taking place in front of the White House in Washington DC.
7:04 PM PDT: The Palestinian Ambassador to the UN has called Israeli Prime Minister Benjamin Netanyahu a "liar" regarding the hospital bombing.
#WATCH | On Israeli PM Netanyahu's statement that Islamic Jihad is responsible for the Gaza hospital attack, Palestinian Ambassador to the UN, Riyad Mansour says "He is a liar. His digital spokesperson tweeted that Israel did the hit thinking that there was a base for Hamas… pic.twitter.com/Tqs19lc2VD

— ANI (@ANI) October 18, 2023
6:40 PM PDT: The State Department is warning Americans not to travel to Lebanon and will allow family members and some non-emergency US government to voluntarily depart the country "due to the unpredictable security situation." The travel advisory level for Lebanon was raised to Level 4: Do Not Travel on Tuesday "due to the unpredictable security situation related to rocket, missile, and artillery exchanges between Israel and Hezbollah or other armed militant factions."
6:11 PM PDT: White House: 31 American citizens were killed in the Hamas attack.
5:54 PM PDT: The US Department of the Treasury will announce new sanctions against Hamas and other organizations linked to terror in the coming days.
5:49 PM PDT: The Iranian Embassy in Syria has just released a statement saying "Time is up"
5:35 PM PDT: Video out of Rabat, Morocco, shows protests beginning.
5:06 PM PDT: IDF says an anti-tank guided missile attack occurred targeting its forces on the Israel-Lebanon border, it is now responding with artillery fire in southern Lebanon
4:53 PM PDT: Video out of Sanaa, Yemen, shows protests beginning.
4:44 PM PDT: Video out of Cairo, Egypt, shows protests beginning.
4:40 PM PDT: Additional footage we've obtained from the hospital bombing. At this time, both officials from Israel and Gaza continue to blame each other for the bombing.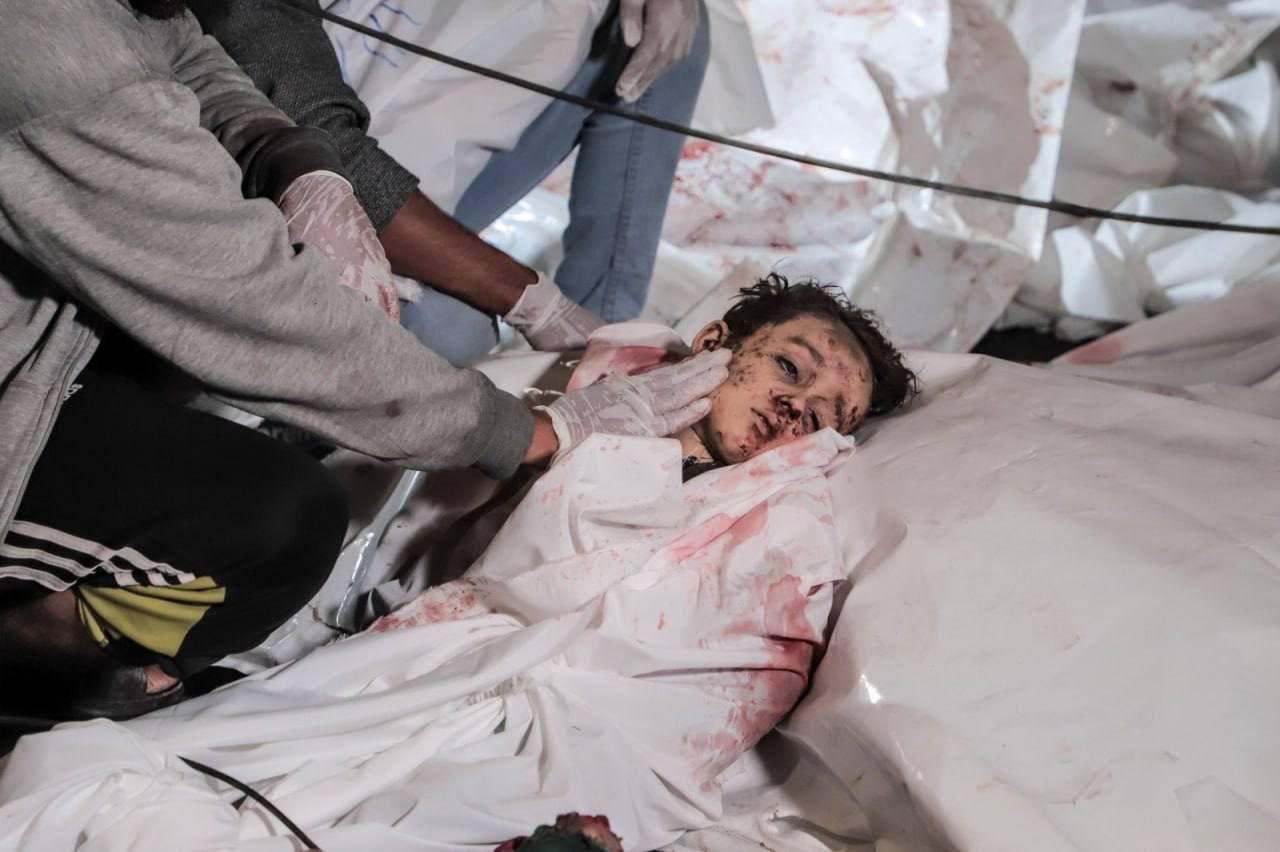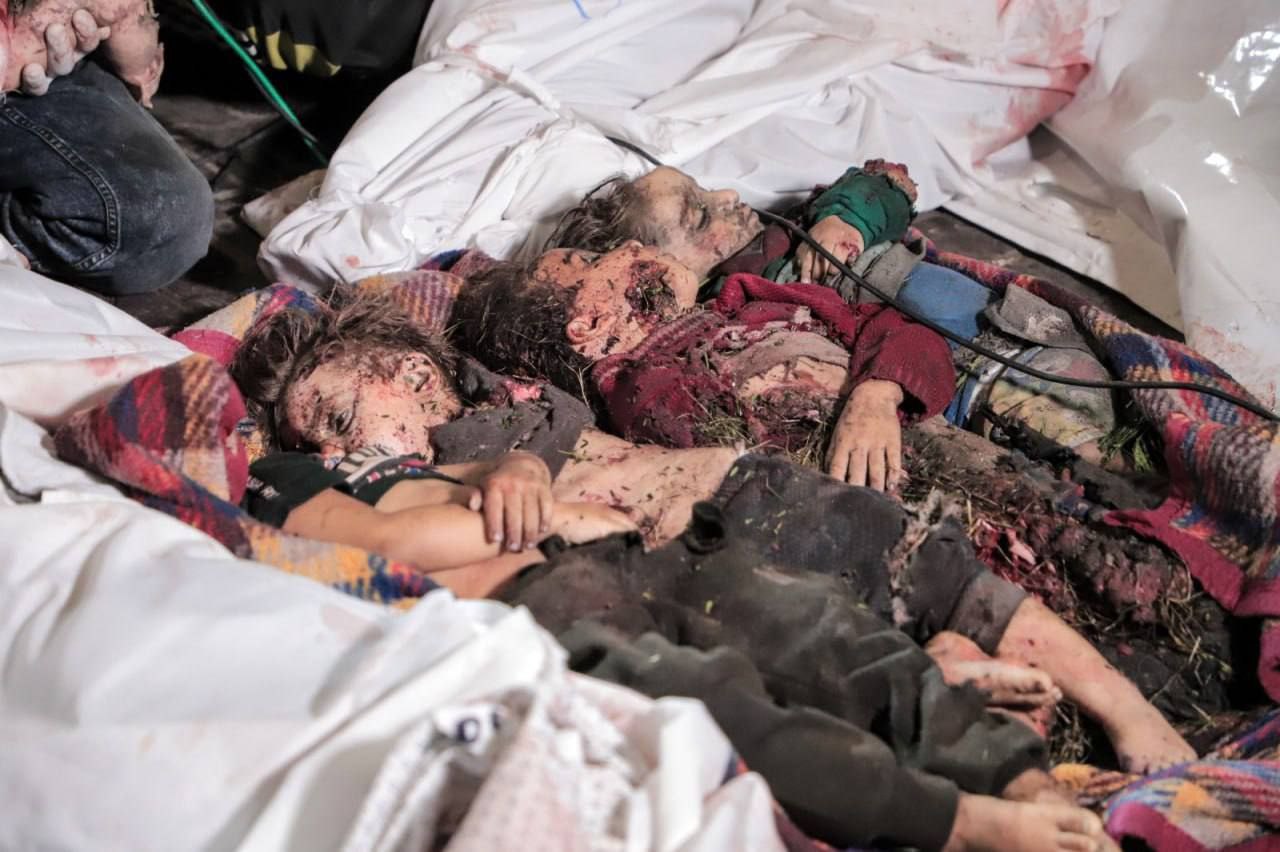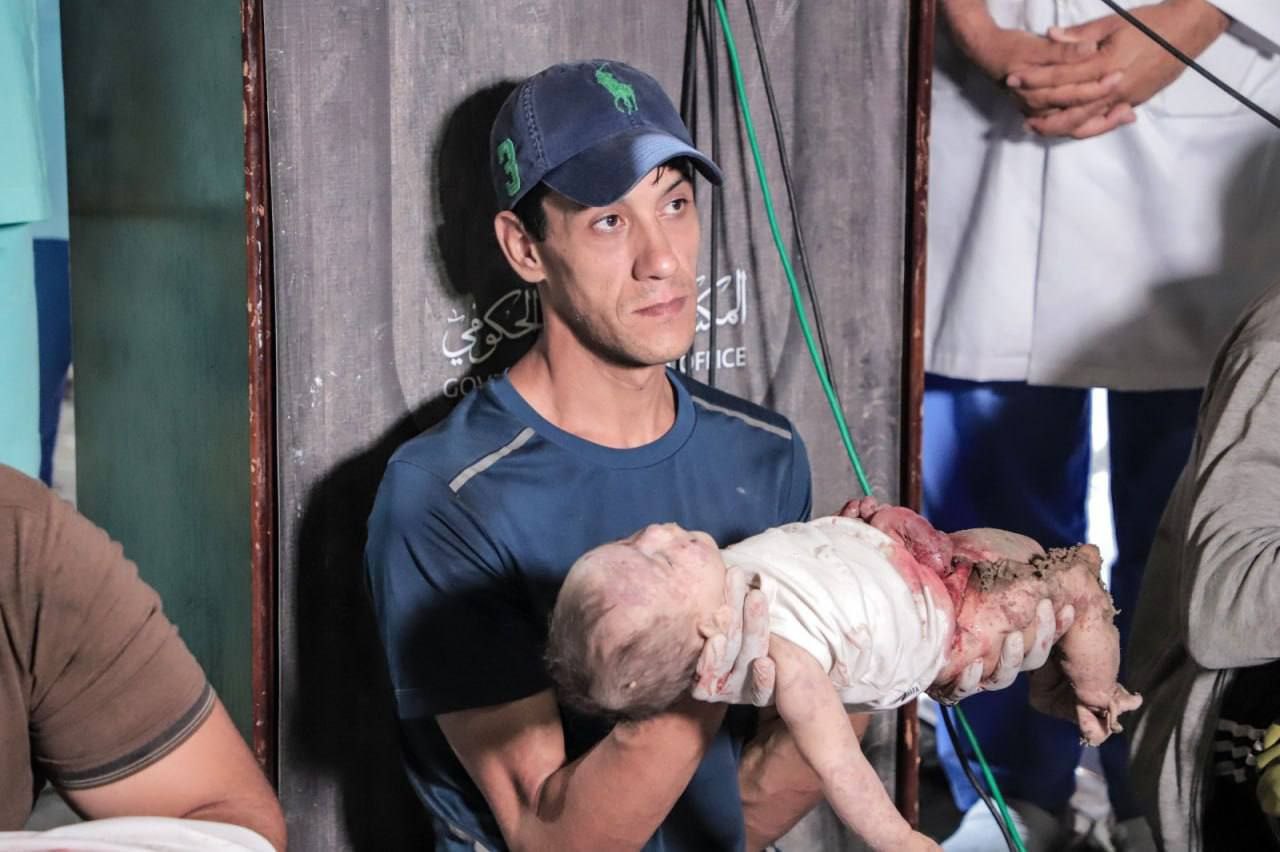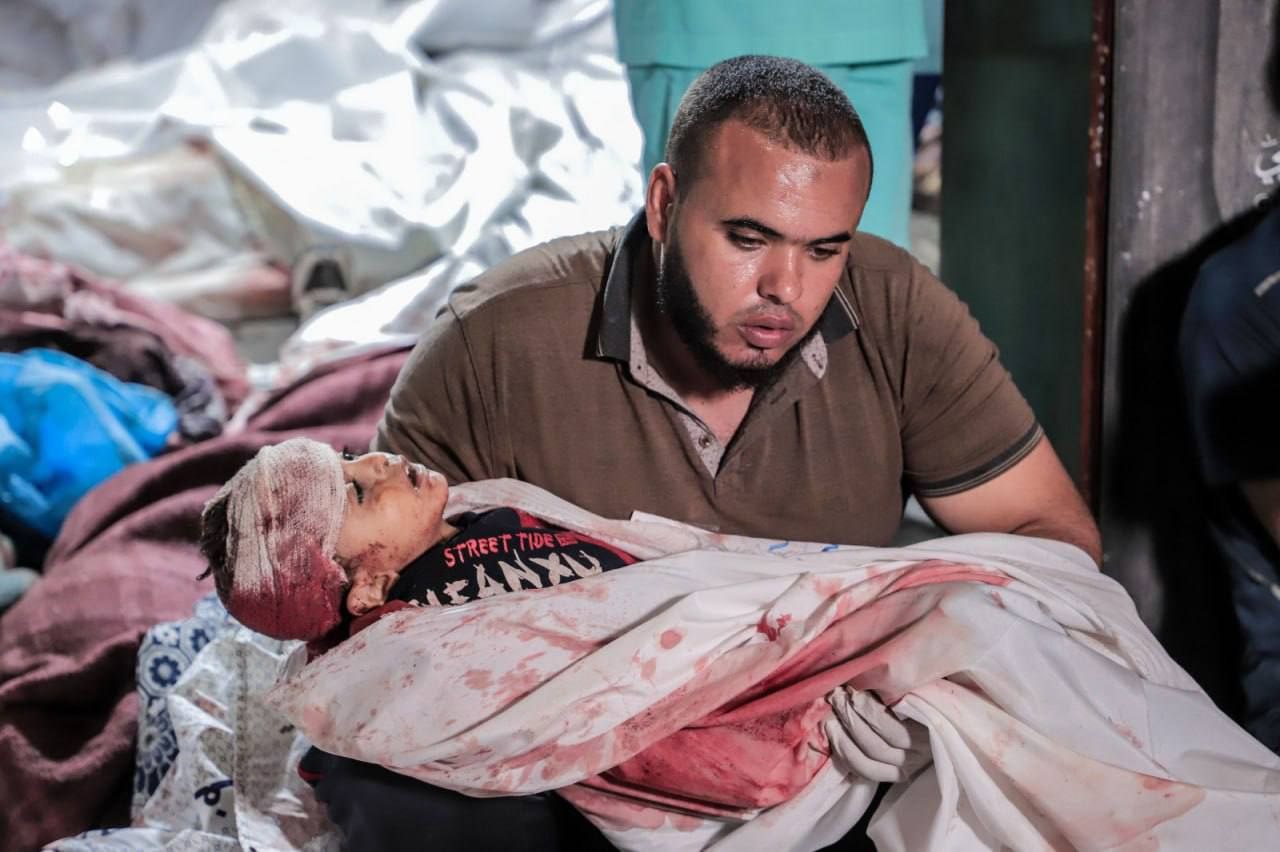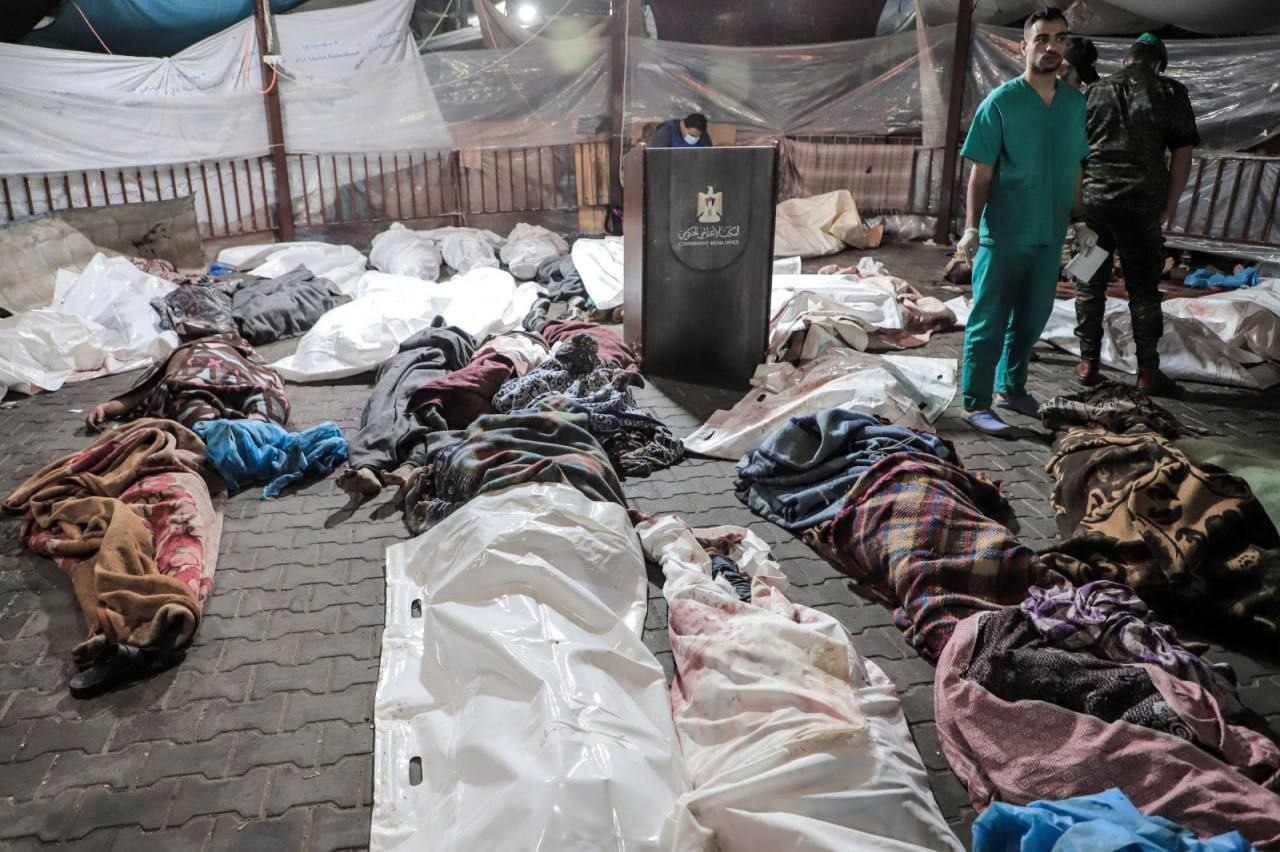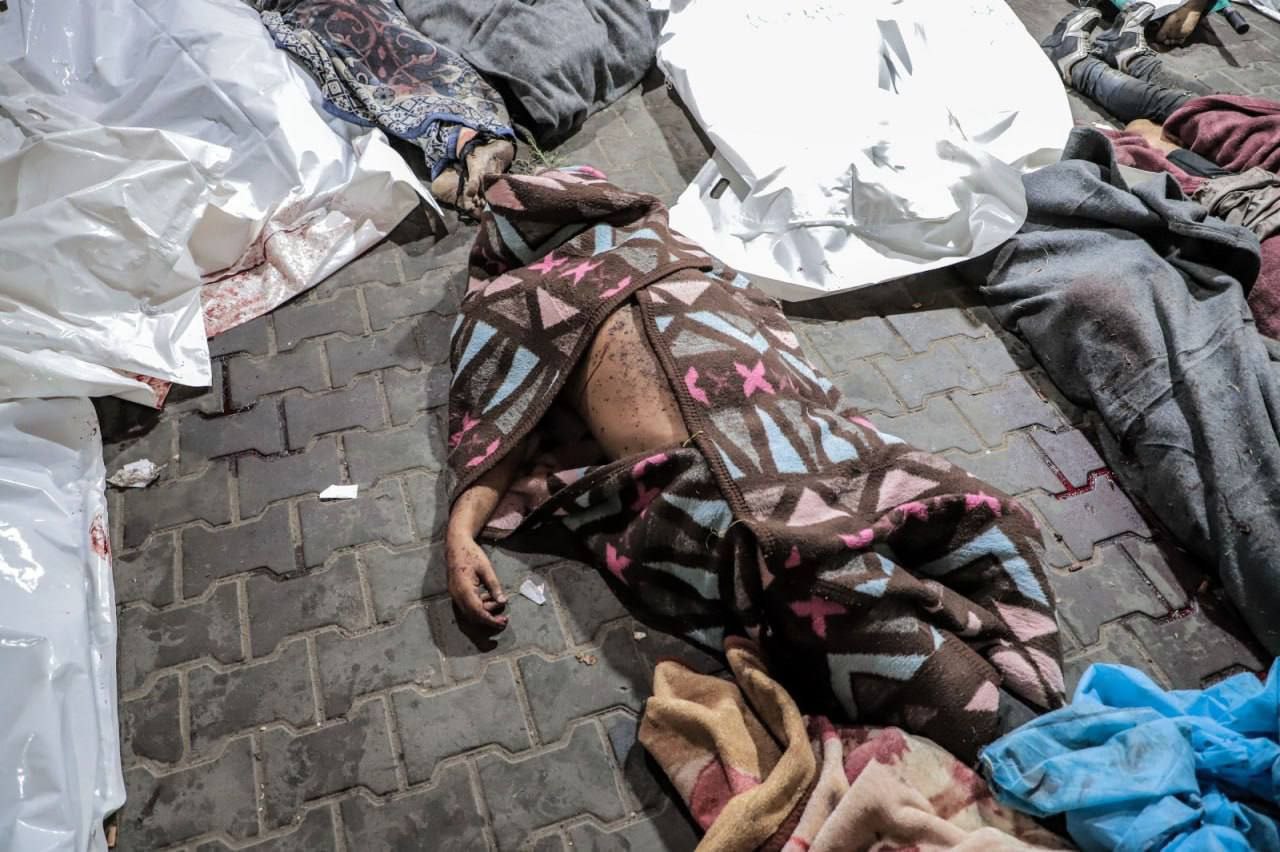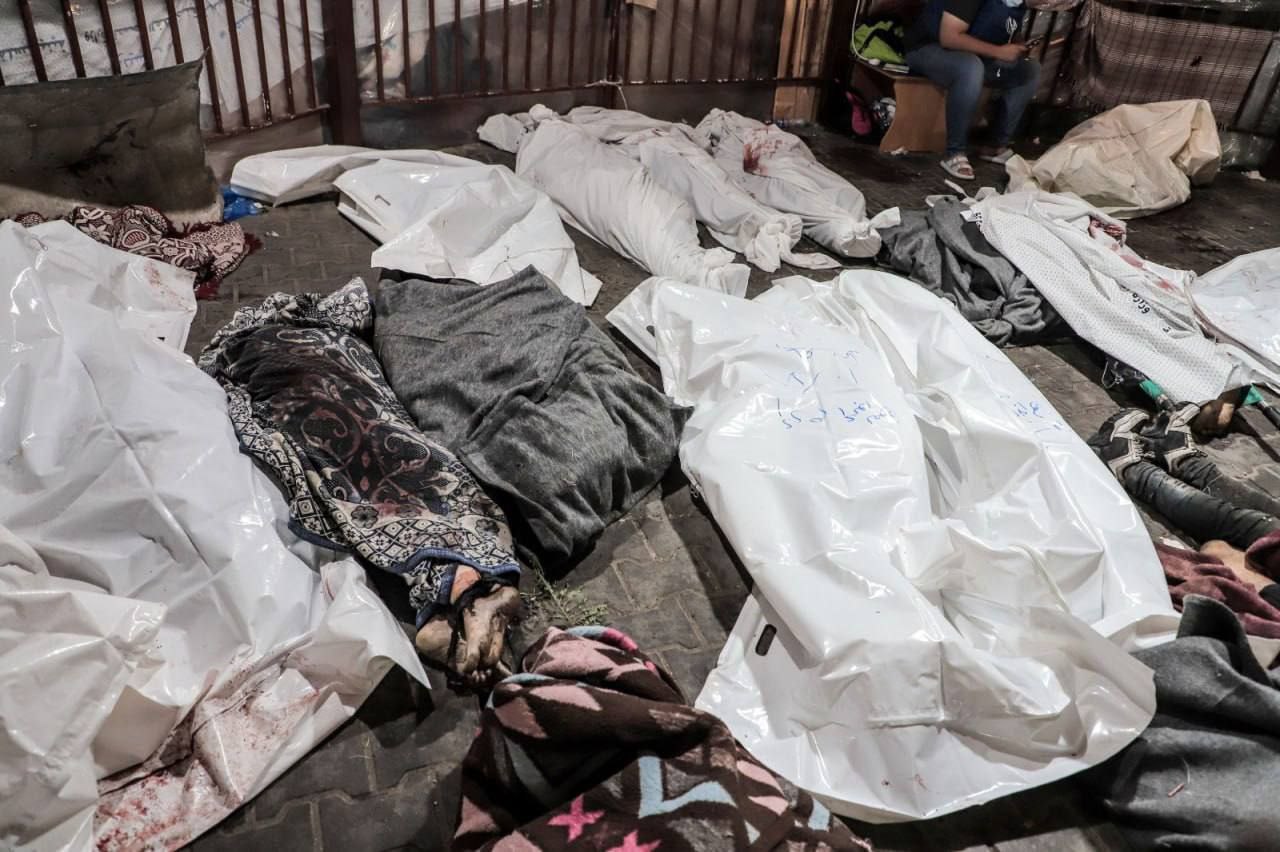 4:38 PM PDT: Video out of Greece shows large protests beginning to break out.
4:33 PM PDT: Video out of Berlin, Germany shows protests beginning. Riot police are being deployed.
4:33 PM PDT: Video out of Iran shows large protests in Iran.
4:12 PM PDT: Video out of Kuwait shows protestors chanting "no peace, no surrender."
4:10 PM PDT: Protestors in Iraq are working to reach the US embassy to protest Israel's "massacre" of civilians in Gaza.
4:08 PM PDT: Footage out of Barcelona, Spain shows pro-Palestinian demonstrators confronting police.
4:01 PM PDT: The House sergeant-at-arms has announced that they are increasing security at the US Capitol due to "potential demonstration activity."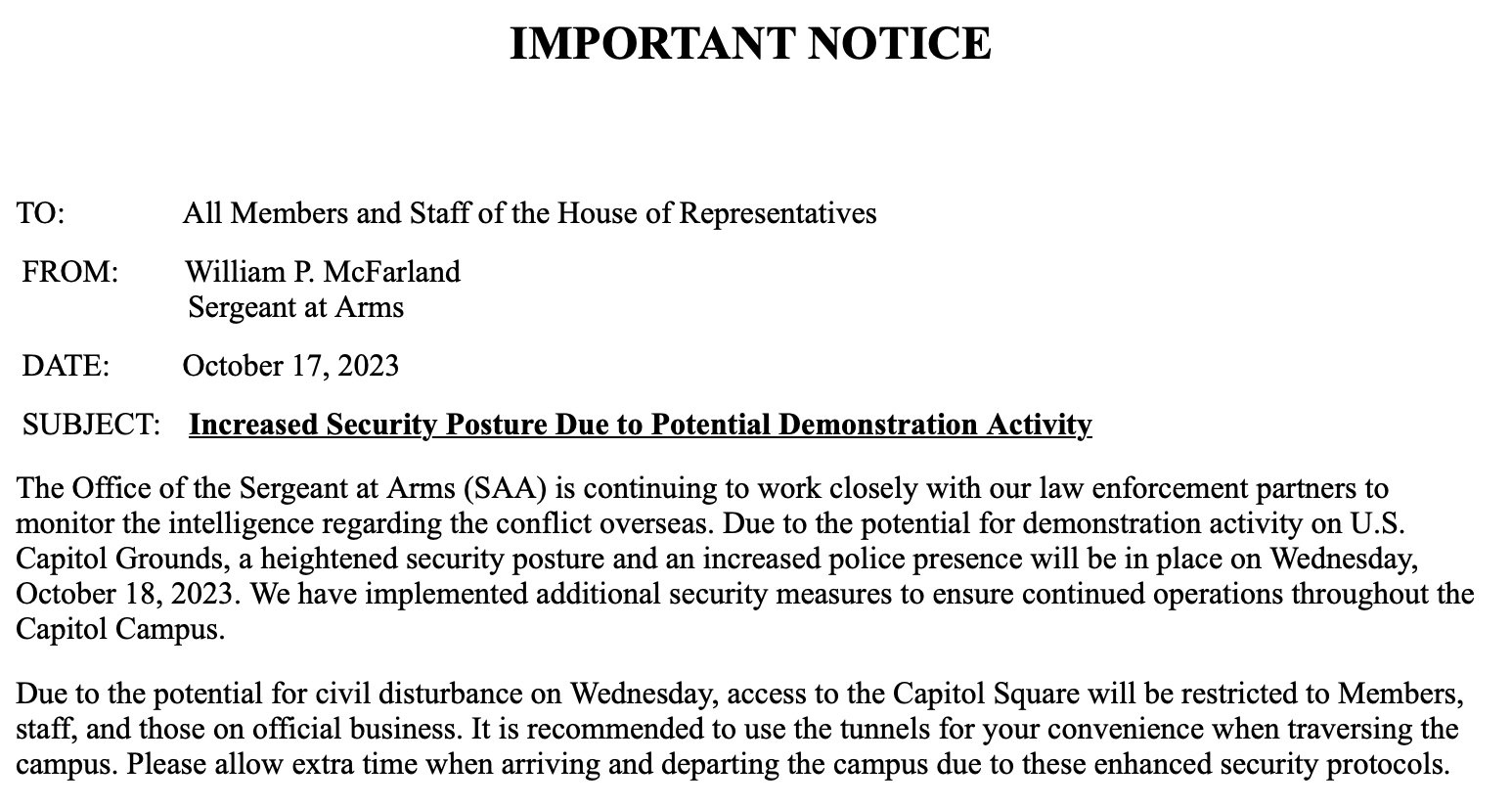 3:55 PM PDT: Footage showing protestors in Amman, Jordan as crows continue to move on both the Israeli and US embassy. 
Another view from different location. 
3:36 PM PDT: Footage has emerged out of Turkey showing rioters attacking the Israeli consulate building in Istanbul.
3:20 PM PDT:Tear Gas has reportedly been fired by security forces at Lebanese Rioters outside of the US Embassy in Beirut.
3:13 PM PDT: Video reportedly showing protestors making their way to the US embassy in Beirut.
3:00 PM PDT: President Biden has departed Joint Base Andrews and is heading to Israel.
2:53 PM PDT: Initial reports indicate that protesters in Beirut, the capital of Lebanon, are making efforts to approach the US Embassy. Reports from the ground indicate that the protestors are encountering resistance from the Lebanese Army and Police.
2:49 PM PDT: Video from a doctor who works at the al-Ahli hospital. Editors note: We did not add the text on the video. 
2:44 PM PDT:The Lebanese government announces 3 days of mourning in Lebanon for the victims of the hospital that was bombed in the Gaza Strip.
2:42 PM PDT: Chairperson of the African Union Commission, Moussa Faki: "Israel's bombing of a hospital in Gaza and its killing of hundreds of people is a crime against humanity, and the international community must take action."
2:41 PM PDT: Additional footage coming out of the al-Alhi hospital in Gaza
2:36 PM PDT: Israeli official claims that "Islamic Jihad" is responsible for the strike on a hospital in Gaza.
IDF spokesman Rear Adm. Daniel Hagari issues an English-language statement on the failed Islamic Jihad rocket that caused the deadly blast at the Gaza hospital. He says 450 rockets have failed and fallen short in the Strip since the fighting began. pic.twitter.com/2tNiCYoL17

— Emanuel (Mannie) Fabian (@manniefabian) October 17, 2023
2:31 PM PDT: President Biden's trip to Amman has been canceled and the four-way summit between the US, Palestine, Egypt and Jordan has been scrapped, according to the Jordanian FM.
2:06 PM PDT: British Foreign Secretary: "We will work with our allies to find out what happened and to protect innocent civilians in Gaza."
1:51 PM PDT: The IDF Northern Command has reportedly issued a warning to Israeli Forces stationed along the Lebanese Border, advising them to be ready for an imminent and forceful attack originating from Southern Lebanon.
1:34 PM PDT:Hezbollah announces tomorrow "a day of unprecedented anger" against Israel
1:28 PM PDT: Video from pro Israeli journalists claiming of video dproof showing a failed rocket hitting the hospital in Gaza.
Surveillance camera footage from Netiv Haasara shows a large barrage of rockets being launched from northern Gaza, followed by a massive blast in the Strip, apparently caused by a failed projectile. pic.twitter.com/PdNCbks02r

— Emanuel (Mannie) Fabian (@manniefabian) October 17, 2023
1:23 PM PDT: Photos we've obtained form the bombing of the al-Ahli hospital. Extreme viewer discretion advised.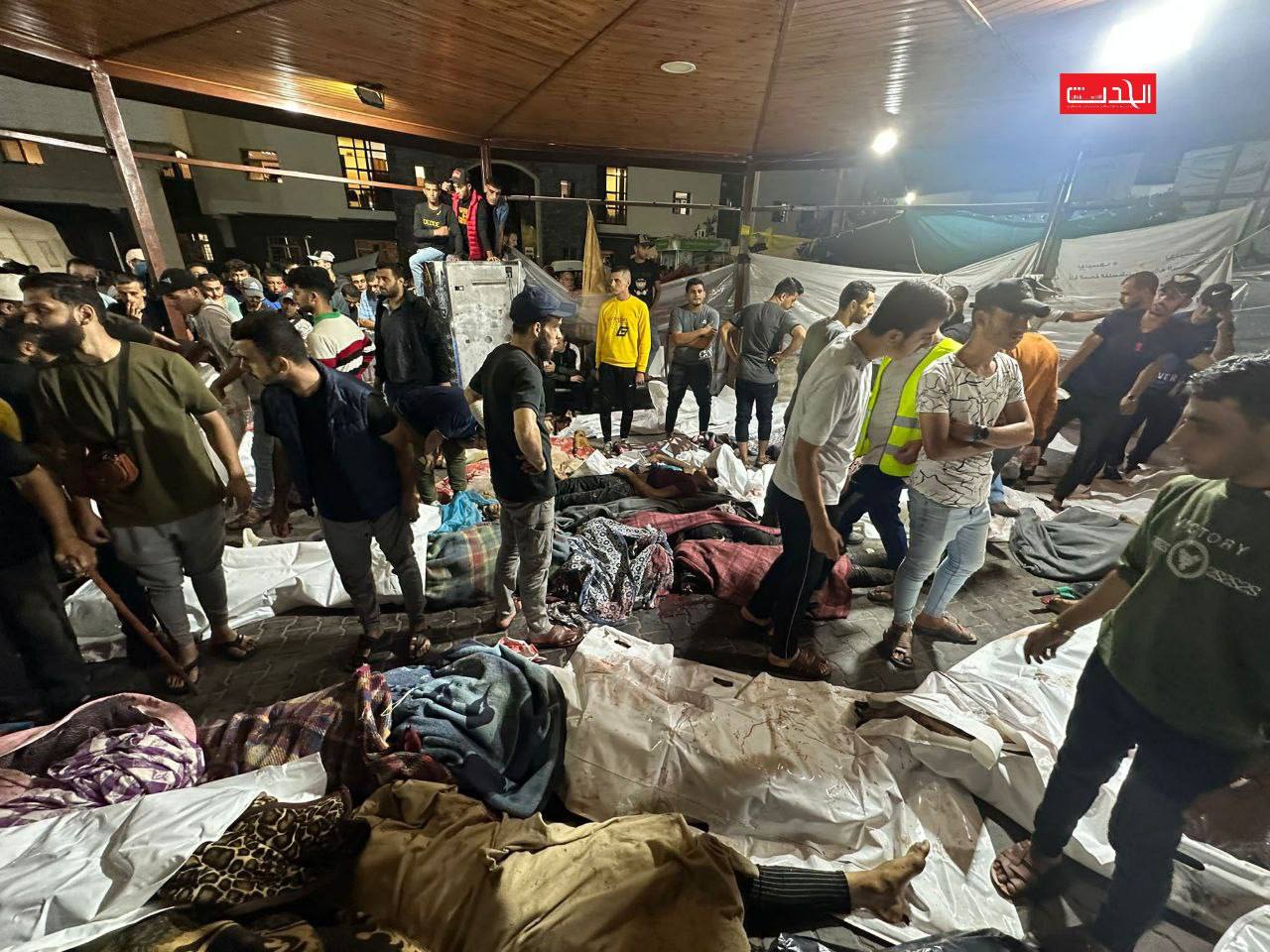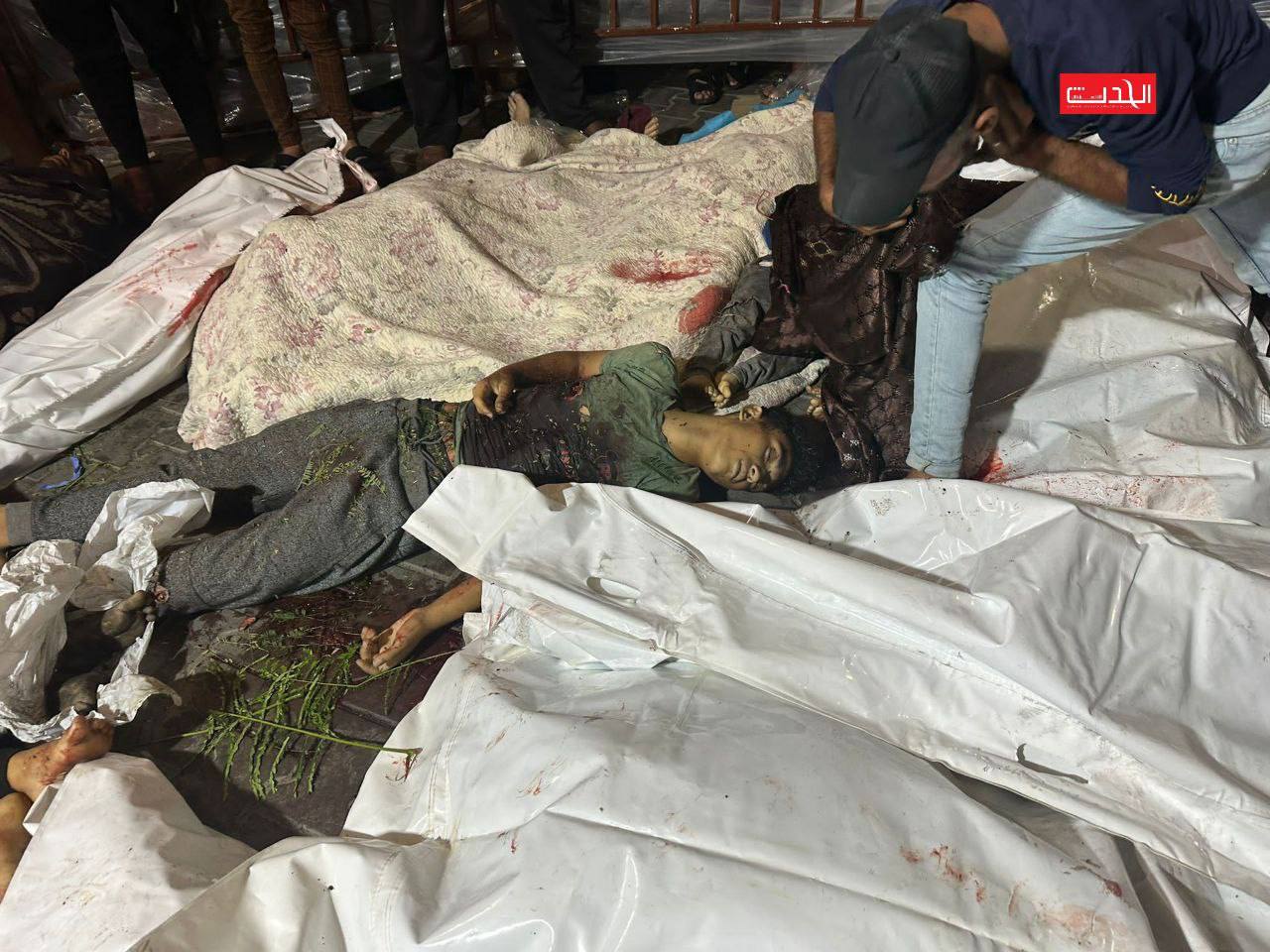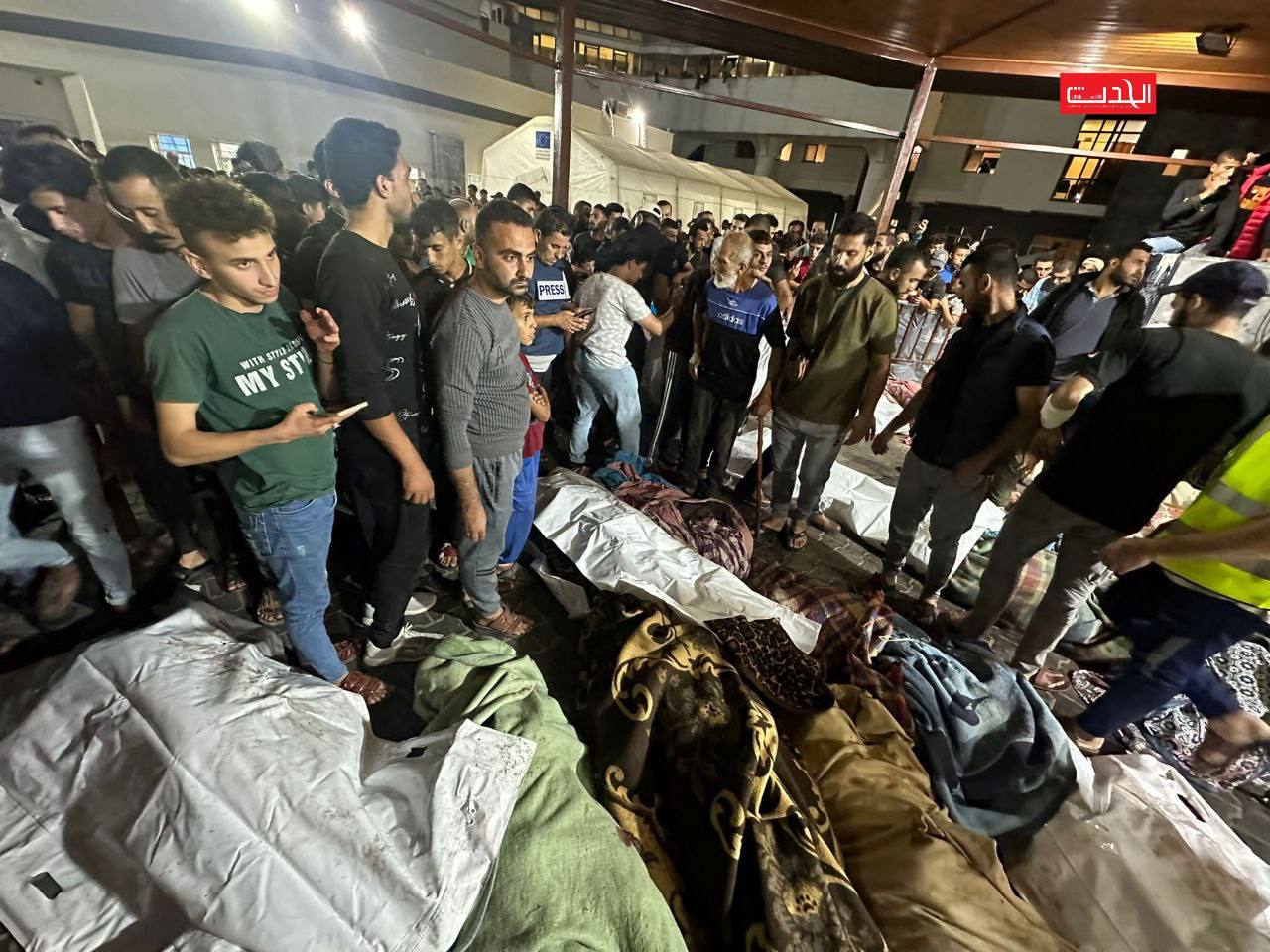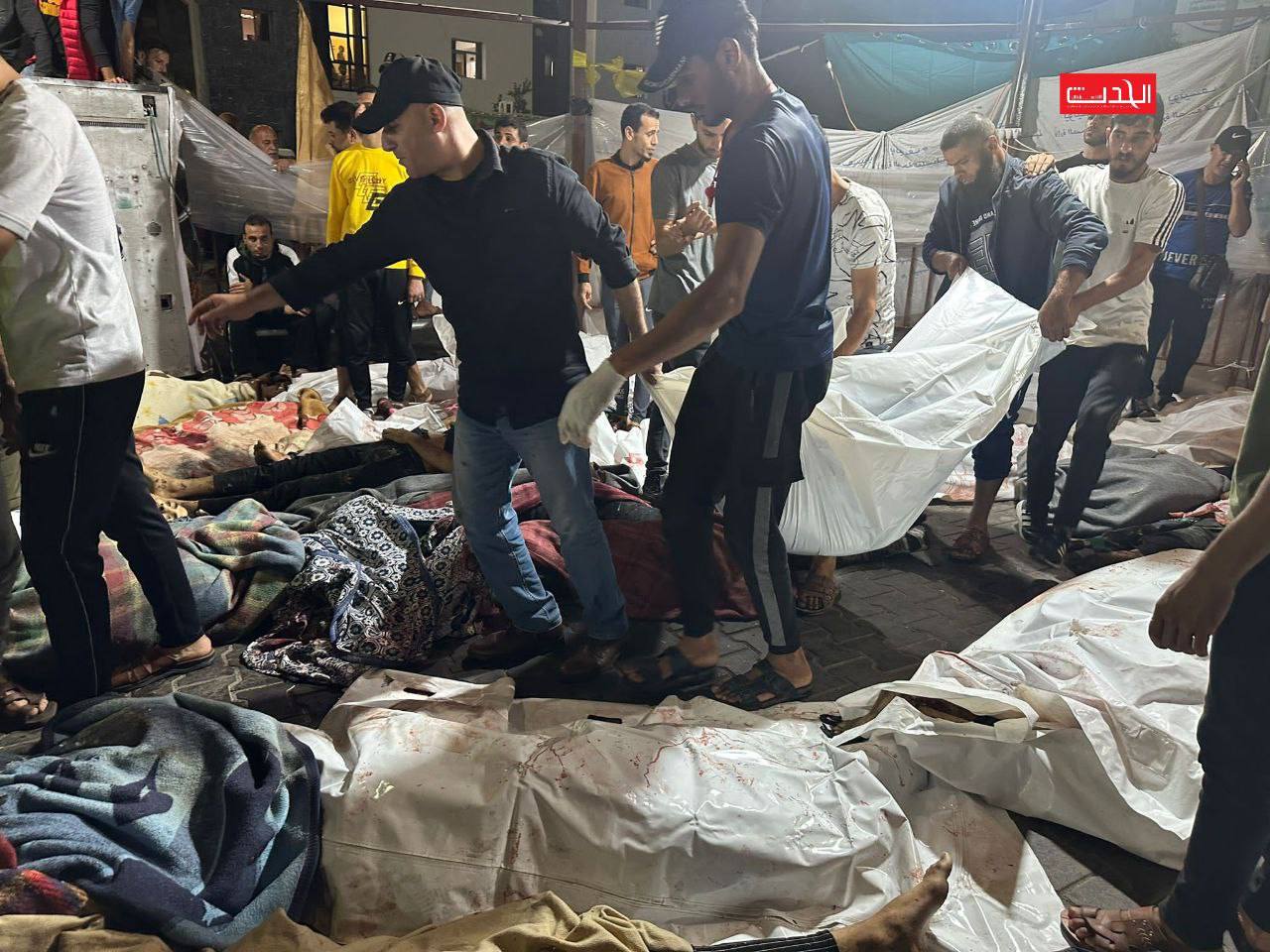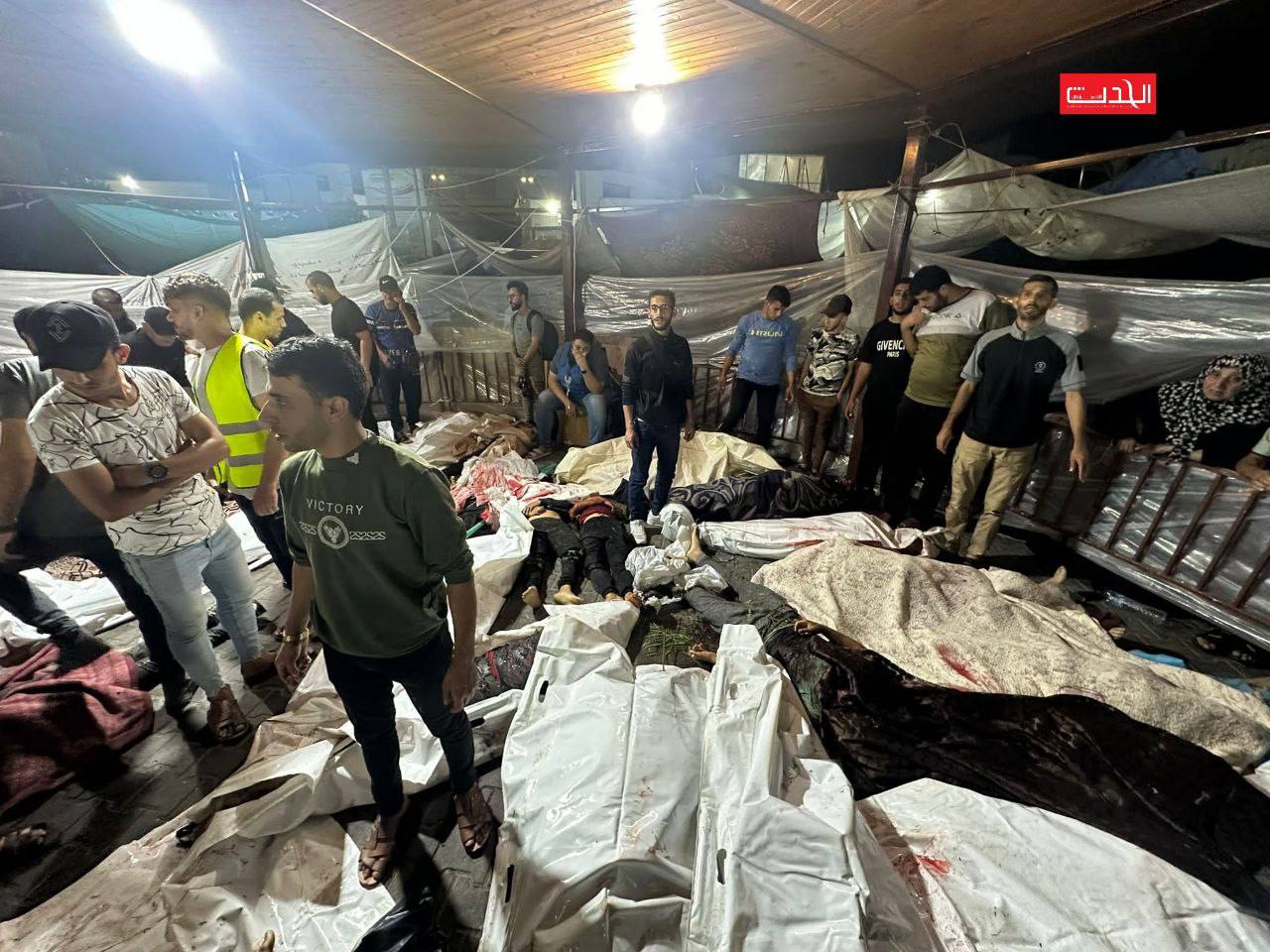 1:11 PM PDT: A spokesman for the Palestinian Islamic Jihad has denied Israeli allegations that the militant group is responsible for the strike on a Gaza hospital. This denial highlights the complexities and challenges of determining responsibility in the midst of ongoing conflict in the region.
1:03 PM PDT: Saudi Foreign Ministry has criticized the bombing of Ahli Baptist Hospital in Gaza, accusing Gaza of a "heinous crime." The King of Jordan has also reacted, calling the bombing of the hospital a "massacre" and "war crime."
12:58 PM PDT: Hamas leader Haniyeh has called for all muslims to stage protests against Israel following a rocket strike on a hospital in Gaza.
12:51 PM PDT: Palestinian sources are openly disputing that a failed rocket attack struck the hospital, they are blaming the Israeli government, arguing that PIJ rockets do not cause that much damage. Reports indicating 500 dead.
12:43 PM PDT: Russia and the UAE have requested an urgent meeting of the UN Security Council for tomorrow morning due to the attack on a hospital in the Gaza Strip.
12:36 PM PDT: The IDF says that the explosion at the Al-Ahli Baptist Hospital in Gaza was caused by a failed rocket launched by Palestinian Islamic Jihad. Full statement: "From the analysis of the IDF's operational systems, an enemy rocket barrage was carried out towards Israel, which passed in the vicinity of the hospital, when it was hit. According to intelligence information, from a number of sources we have, Palestinian Islamic Jihad is responsible for the failed shooting that hit the hospital."
Breaking: IDF Spokesperson

From the analysis of the operational systems of the IDF, an enemy rocket barrage was carried out towards Israel, which passed through the vicinity of the hospital when it was hit.

According to intelligence information, from several sources we have,… pic.twitter.com/hdQra9QZAm

— Israel ישראל 🇮🇱 (@Israel) October 17, 2023
12:04 PM PDT: Protests are now occurring outside Israel's Embassy in Jordan. Some unconfirmed reports indicate that protestors have breached the embassy.
11:14 AM PDT: Gaza health authorities in the Gaza Strip reporting hundreds of casualties in an Israeli airstrike near the Baptist Hospital in Gaza City. An IDF spokesman says "We don't know yet what's the reason of the explosion at the hospital in Gaza. We are checking what happened there."
11:01 AM PDT: Israel's national security headquarters tells Israelis in Turkey and Morocco to leave the country immediately.
6:23 AM PDT: Iran's Supreme Leader Ayatollah Ali Khamenei has labeled Israel's actions in Gaza as a genocide of Palestinians and called for an immediate cessation. He stated, "The world is witnessing the Zionist regime's genocide of Palestinians in Gaza," and emphasized that if Israel's actions persist, it would be difficult for anyone to counter the Muslims and resistance forces. Khamenei made these remarks during a gathering with students in Tehran, where chants of "Death to Israel" were heard.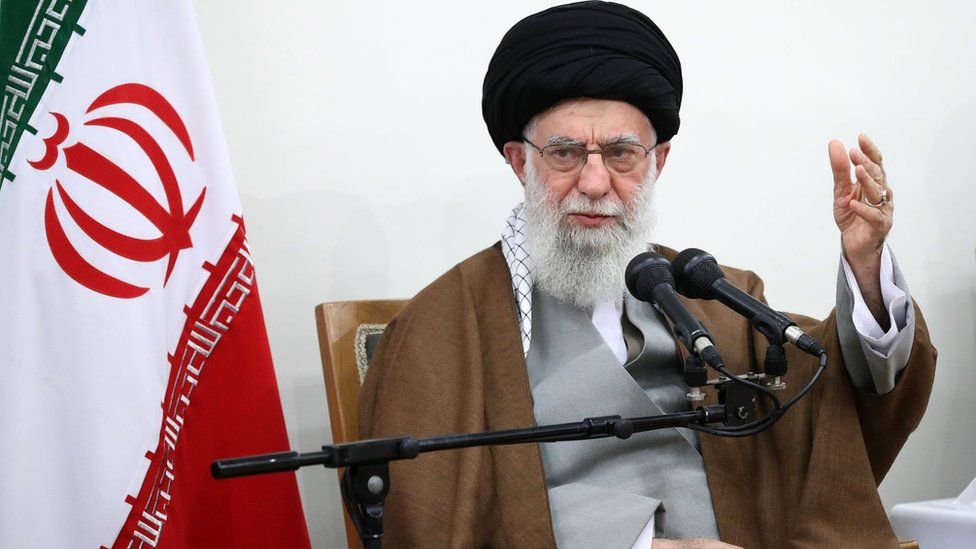 4:16 AM PDT: Heavy clashes have been ongoing along the border between Lebanon and Northern Israel throughout the morning, with reports indicating that Israeli artillery is currently shelling several militant positions. The situation remains tense, and the conflict continues to evolve.