Pennsylvania Governor Josh Shapiro gave assurance on Saturday that the collapsed segment of Interstate 95 in Philadelphia will be operational again within two weeks.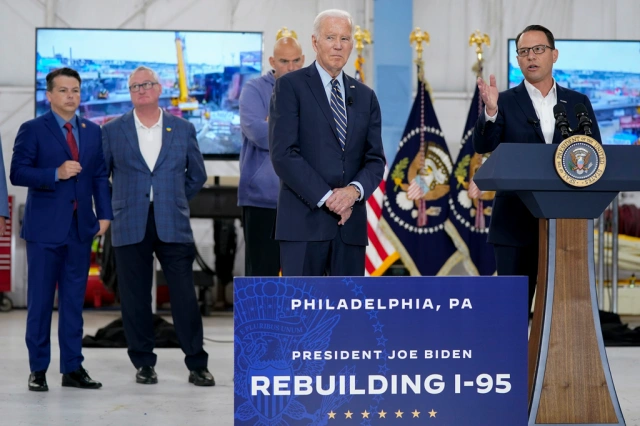 In a Tweet, the Governor praised the strong response from all involved, suggesting that this has enabled the originally projected timeline of several months to be significantly shortened. "Today, I can state with confidence: We will have I-95 open within the next two weeks. We are going to get traffic moving again — thanks to the extraordinary efforts of our incredible union trade workers and our all hands on deck approach."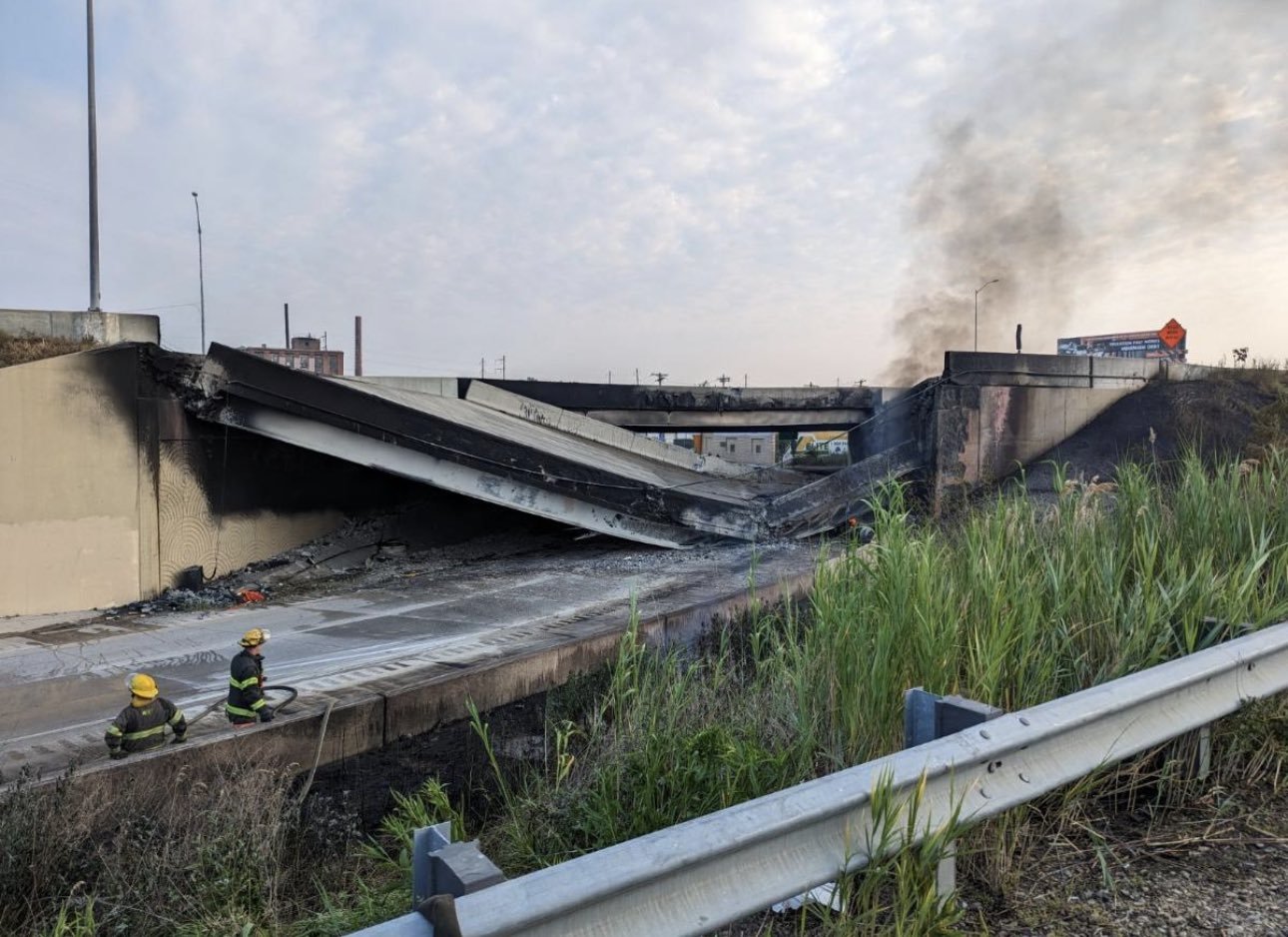 What caused the collapse?:
A portion of the interstate collapsed following a severe accident where a gasoline truck transporting approximately 8,500 gallons flipped over, causing spillage and subsequent explosion. The wreckage killed one person and resulted in catastrophic damage to the highway's north and southbound sides. This section of I-95, situated in Northeast Philadelphia near the Delaware River, facilitates about 160,000 vehicles a day.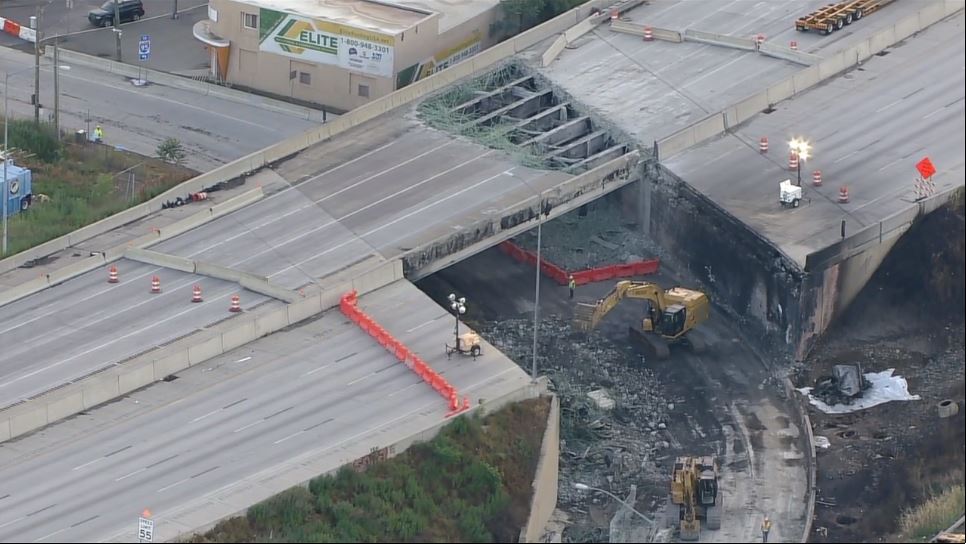 In response to this significant disruption, authorities have implemented measures such as increasing capacity on commuter trains, arranging detour routes, and offering complimentary parking at specific mass transit sites.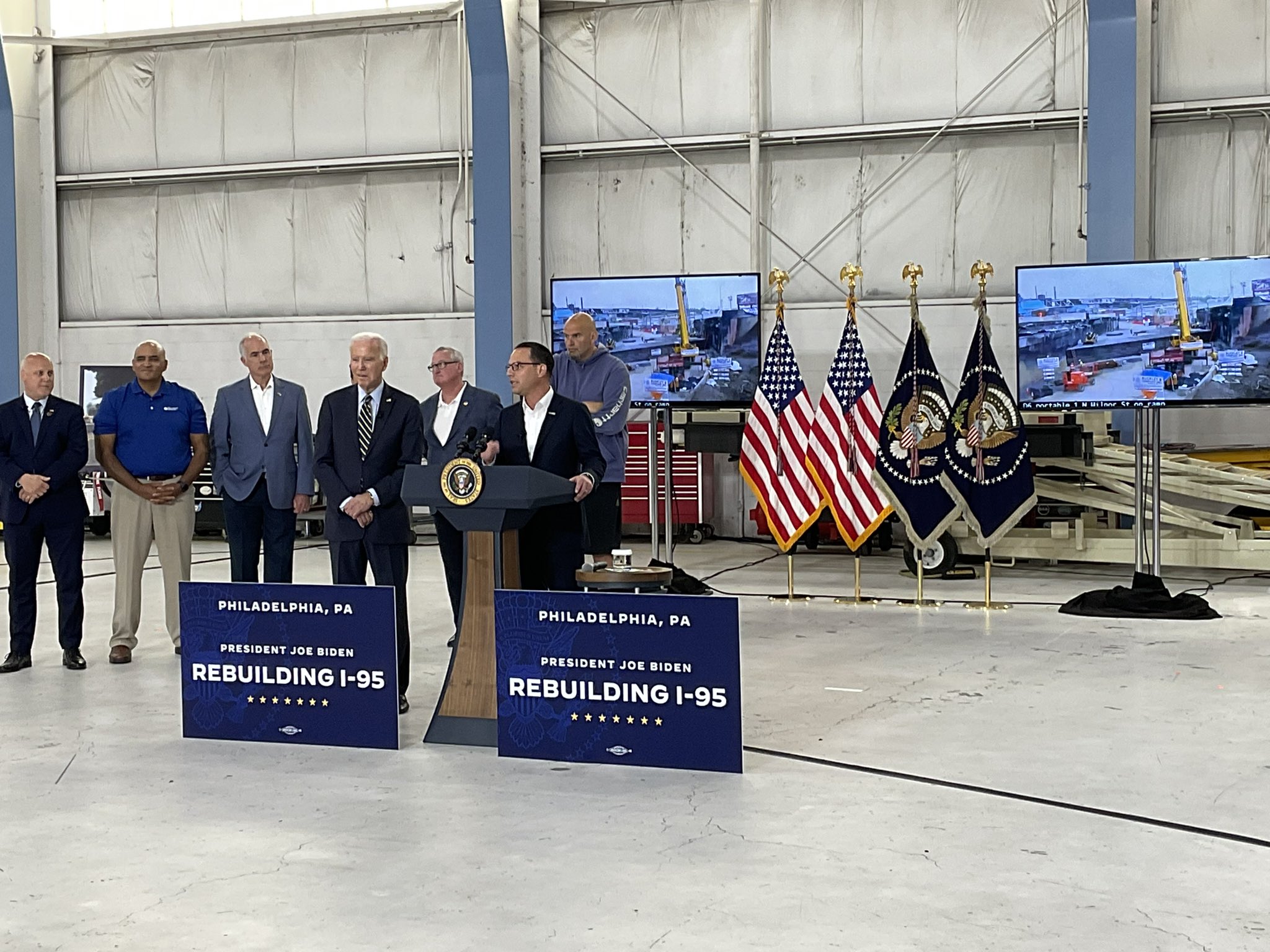 President Biden conducted a helicopter tour of the damaged highway over the weekend, where he met with construction workers and first responders who were present at the accident site. Highlighting the highway's significance to the local economy and living standards, he applauded the efforts to complete the reconstruction expeditiously. He also announced the release of $3 million in federal emergency funds to help cover repair costs, hinting at more federal funding to come.