13 People have died in Syria after an ISIS attack on a bus was carried out.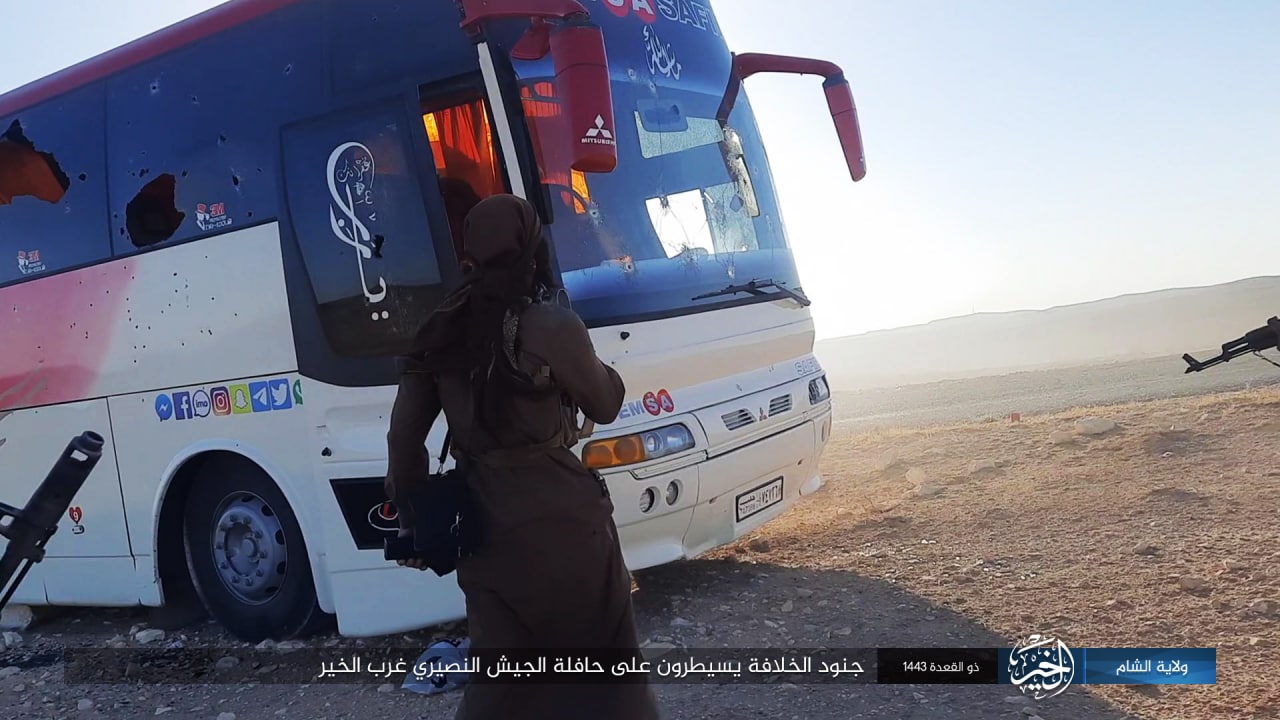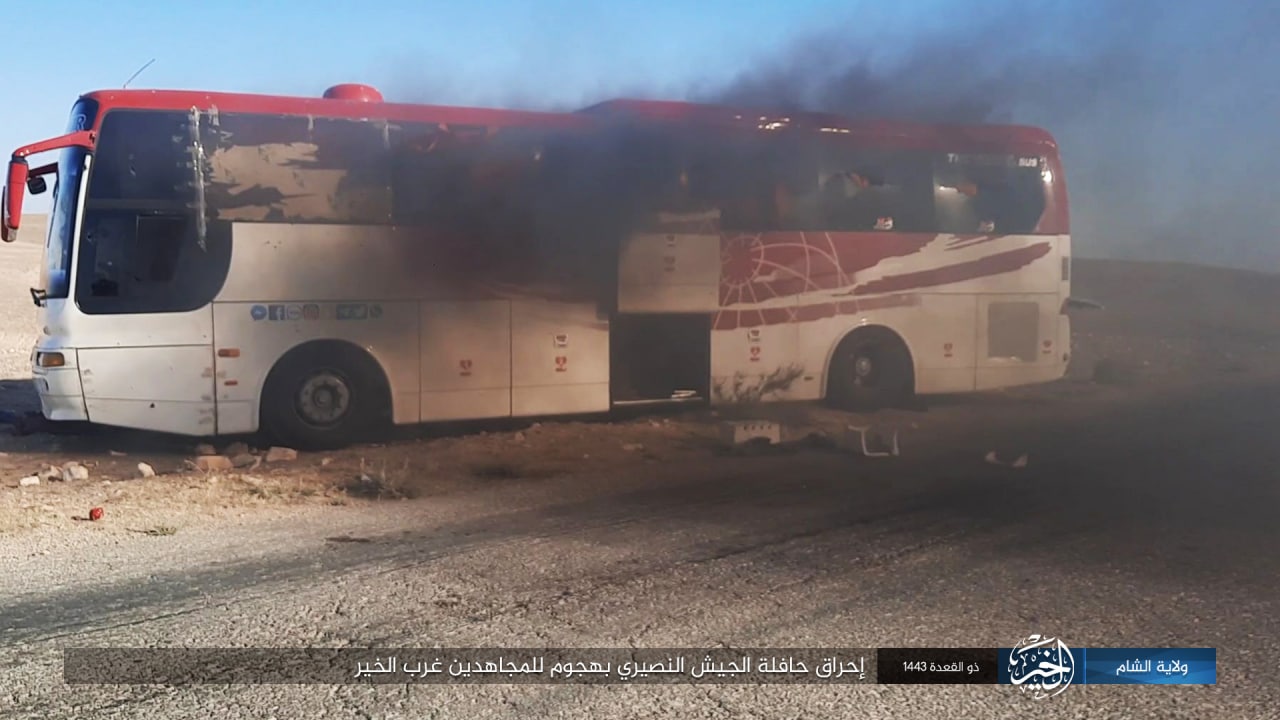 According to the Syrian Defense Ministry, a bus carrying Syrian soldiers and two civilians was attacked. In a statement, the Syrian defense ministry said "At about 6:30 [03:30 GMT] this morning, a civilian bus was subjected to a terrorist attack on the Raqqa-Homs highway in the al-Jira area. The death toll is believed to rise as some people are seriously injured."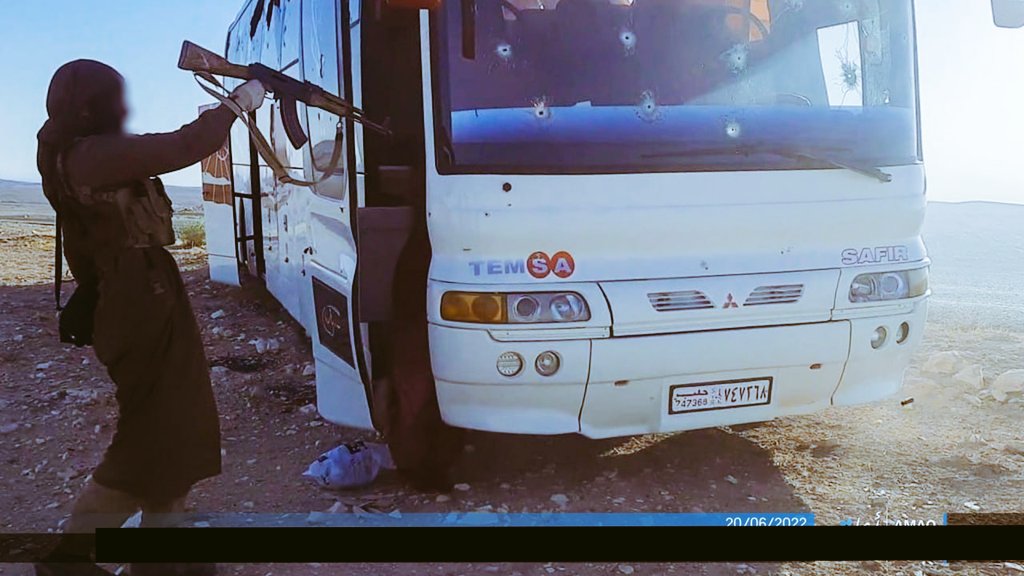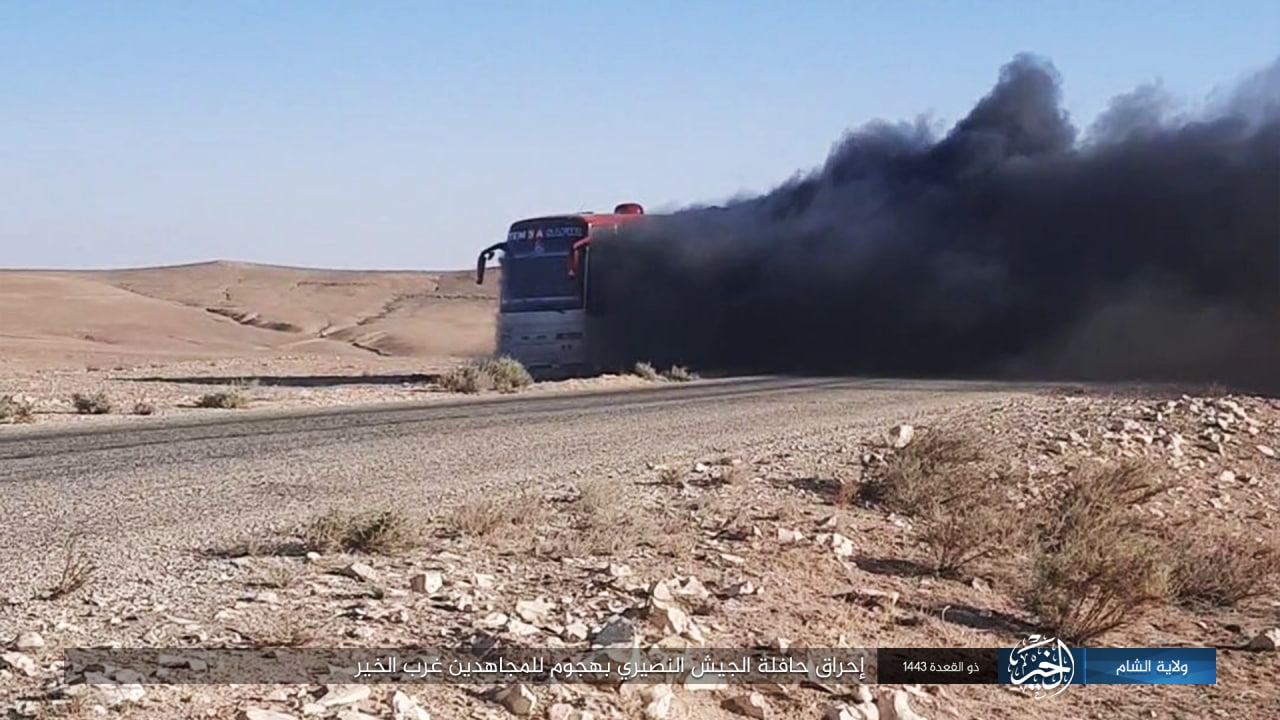 ISIS has claimed responsibility for the attack and has released graphic images depicting the aftermath of the ambush.