Heavy rains in Pakistan have left hundreds homeless and many dead following a monsoon that hit the country over the weekend.
Flooding in Pakistan following heavy rains
Officials say that 57 people have died after being swept away by flood waters. Those dead include women and children. A woman who lost both of her children in the severe floods says she watched both of her children get taken away by the waters and says "there was nothing I could do to stop them from going..I felt hopeless."  Government officials warn that the death toll is expected to rise in the coming days, with word circulating that it could double.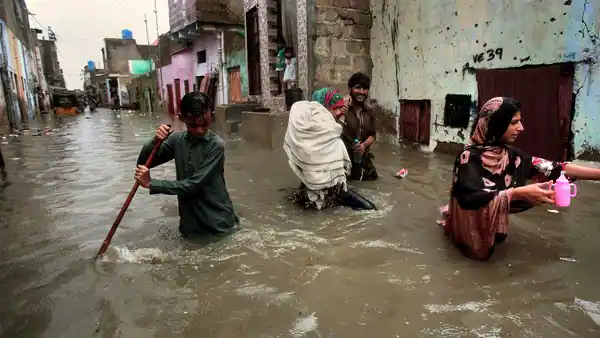 Flooding in Pakistan following heavy rains
According to Ziaullah Langove (a province official), eight dams collapsed following the heavy rains, resulting in unprecedented flooding. "If the dams did not collapse, the devastation would be much less. This is truly a worst case scenario" said Langove.
Pakistan's Navy is currently involved in multiple search and rescue operations. A spokesperson says their efforts are being focused on the hardest-hit area, the Kyber Pakhtunkwa province.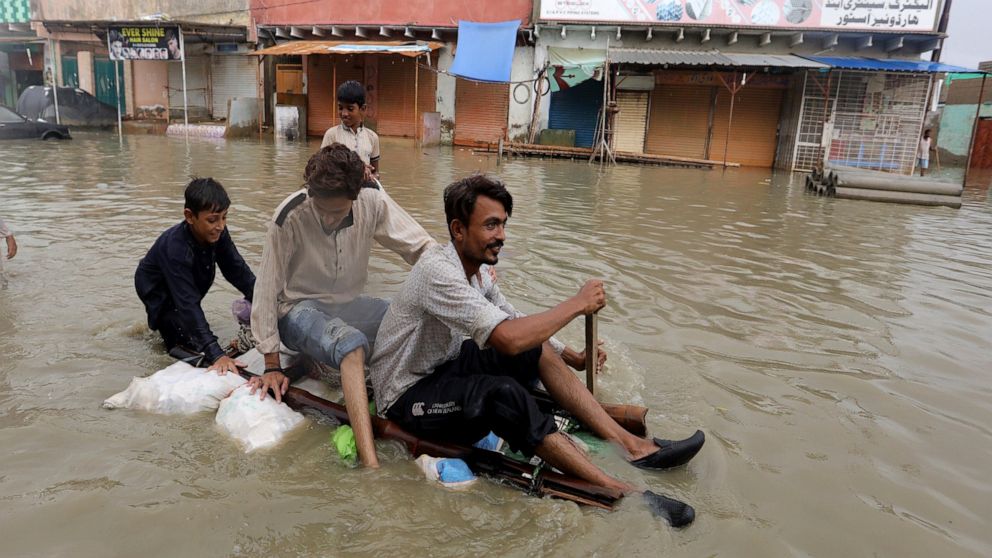 Flooding in Pakistan following heavy rains
While monsoon activity is a regular occurrence, Pakistan's Environment and Climate Ministry says the country has received 87 percent more rain this monsoon season compared to years before.