Already a subscriber? Make sure to log into your account before viewing this content. You can access your account by hitting the "login" button on the top right corner. Still unable to see the content after signing in? Make sure your card on file is up-to-date.
In his first parliamentary speech, Britain's King Charles III outlined the government's legislative agenda, focusing on economic stability, foreign policy, and criminal justice reforms.
King Charles has paid tribute to his mother and the late-Queen's "legacy of service and devotion" in a speech as he carried out his first State Opening of Parliament as monarch. pic.twitter.com/ftyBuwFF9t

— The Royal Family Channel (@RoyalFamilyITNP) November 7, 2023
The King's Speech, delivered on Tuesday, continues a tradition where the monarch reads the government-prepared agenda for the new parliamentary session. This session's address holds particular significance as it marks the first for Charles since ascending to the throne after his mother's 70-year reign.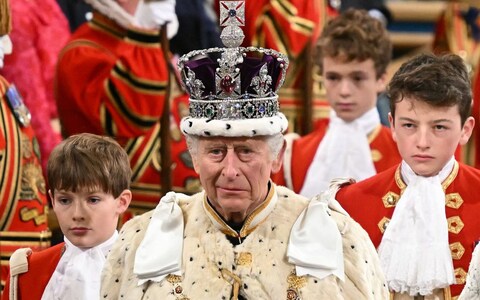 Prime Minister Rishi Sunak's government presented plans through the King's Speech to address inflation, enhance energy security, and protect consumers. With a general election on the horizon, these initiatives are part of a broader effort to secure public favor for the ruling Conservative Party. On foreign policy, the monarch underscored the UK's support for Ukraine and Israel, condemning terrorism and discussing the nation's role in providing humanitarian aid to Gaza.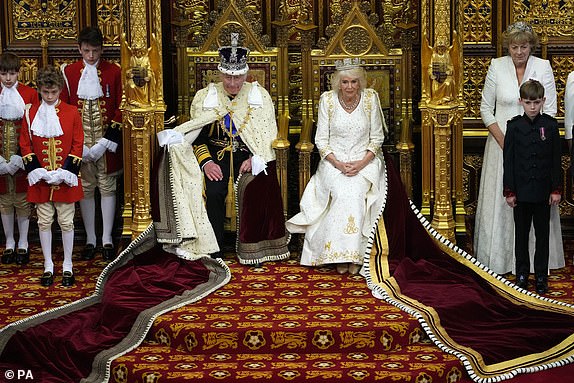 The speech highlighted various domestic policies, from data protection and criminal justice to energy and environmental strategies. One significant takeaway is the government aims to implement life sentences without parole for severe crimes, strengthen penalties for sexual offenses, and deregulate environmental protections to boost North Sea oil and gas production annually.
Additionally, the address covered proposals to promote economic growth through new sector regulations, a Pacific Rim trade agreement, and a tobacco sales phase-out, prohibiting purchases by individuals born on or after January 1, 2009.
The session also included carryover bills focused on renter protections and a contentious proposal to prevent public bodies from participating in boycotts against foreign nations.