Already a subscriber? Make sure to log into your account before viewing this content. You can access your account by hitting the "login" button on the top right corner. Still unable to see the content after signing in? Make sure your card on file is up-to-date.
A plane crash in Brazil's Amazonas state has resulted in the deaths of 14 people.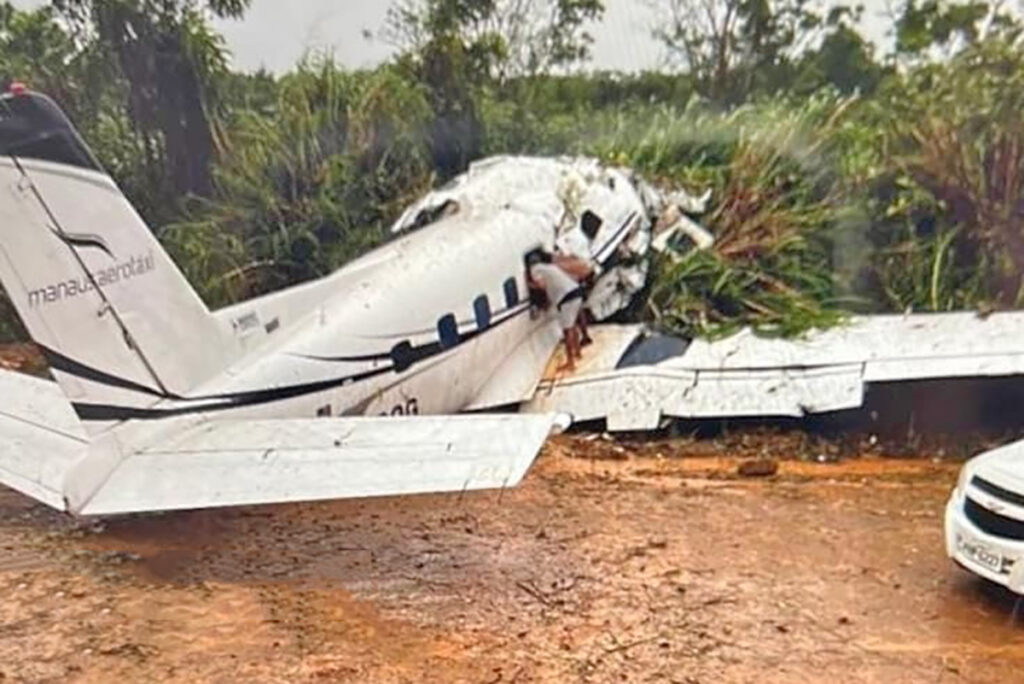 Video taken by a victim of the crash before getting on the aircraft. 
Amidst heavy rain and limited visibility, the aircraft was approaching the tourist hub of Barcelos when it crashed. According to the state security secretary, Vinicius Almeida, the pilot seemed to mistakenly commence landing midway down the runway, causing the plane to overshoot the strip and crash.
Images from the scene depicted the damaged jet lying belly-down, with its front portion buried in thick foliage. Amazonas state's governor, Wilson Lima, said, "I deeply regret the death of the 12 passengers and two crew members who were victims of the plane crash in Barcelos on Saturday." He added that immediate assistance had been deployed, and all the deceased were identified as Brazilian tourists.
Acidente aéreo com vítimas fatais durante temporal na tarde desta sábado, 16

O Avião tipo taxi aéreo transportava turistas americanos para região de Barcelos no Amazonas.

A aeronav tentava pousar na cidade, mas chovia forte. O Corpo de Bombeiros do Amazonas está acionado pic.twitter.com/HOpBG7AMnA

— Portal Remador (@PortalRemador) September 16, 2023
Manaus Aerotaxi, the airline operating the aircraft, confirmed the accident and mentioned that an investigation was underway, urging respect for the privacy of those affected. Further details on the incident are anticipated as the Brazilian Air Force has dispatched investigators to assess the circumstances surrounding the crash of the Embraer Bandeirante aircraft, registration PT-SOG.
Barcelos, situated alongside the Rio Negro River, is renowned for its proximity to multiple national parks and protected areas. The area is very popular during the fishing peak season, attracting numerous visitors eager to catch tropical river species.