In a recent meeting with US Commerce Secretary Gina Raimondo, China's Vice Premier He Lifeng conveyed his readiness to "make new positive efforts" towards enhancing US-China ties.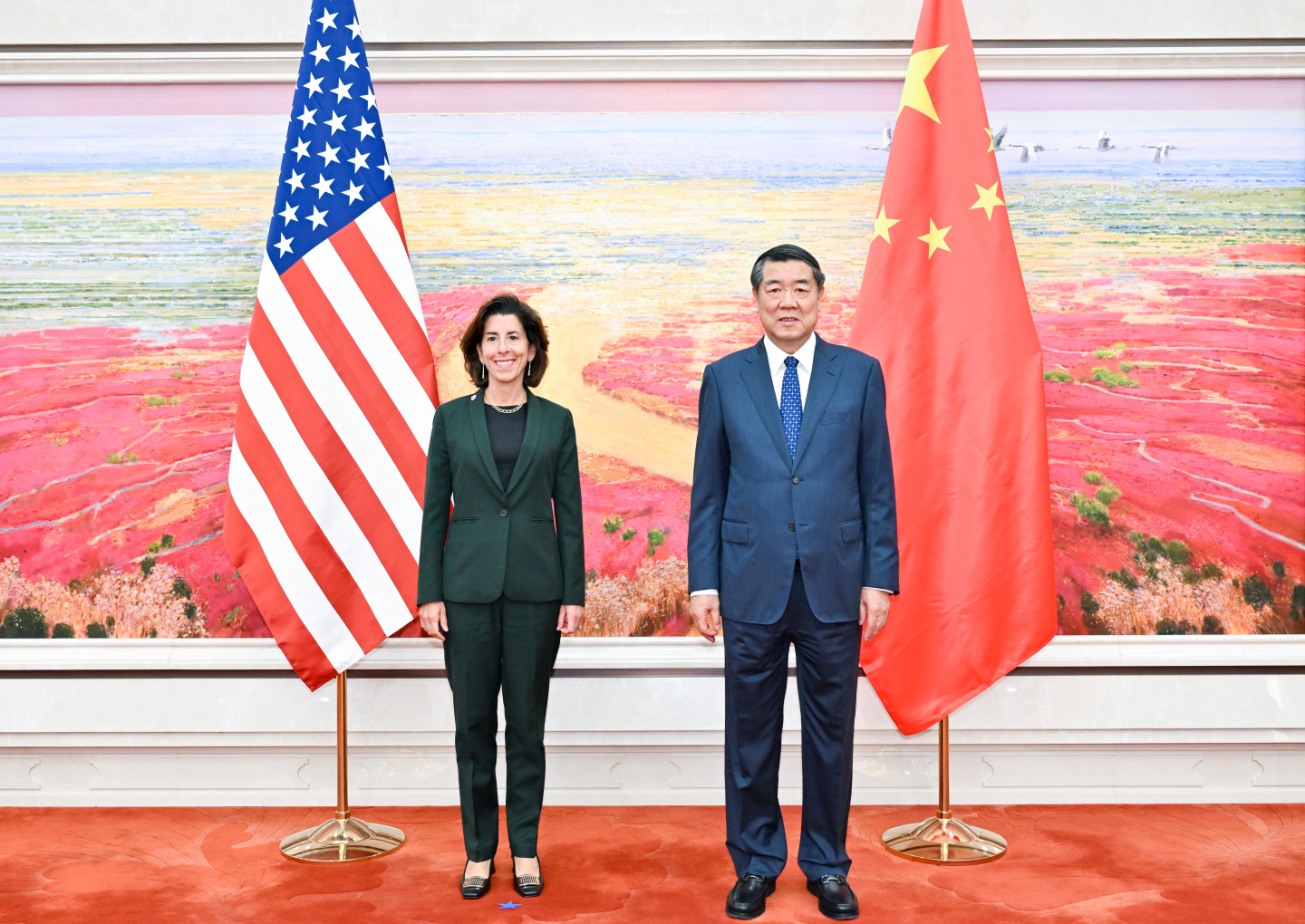 Raimondo's trip to China is part of the Biden administration's strategy to strengthen communication between the two global powers. However, despite ongoing dialogues, there's been no indication from either nation of a willingness to concede on contentious topics like technology, security, and other disputes.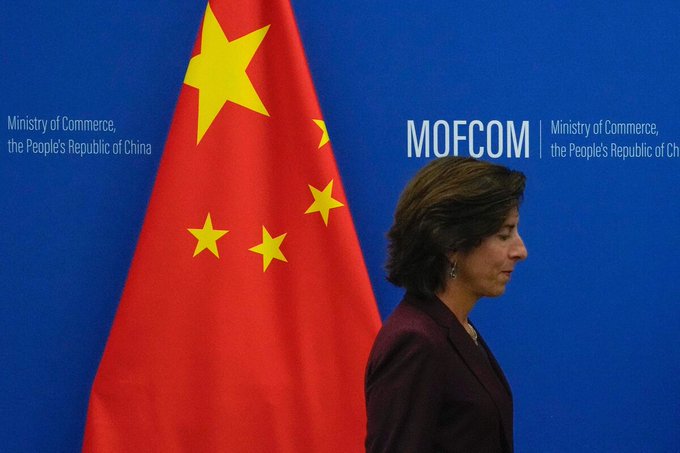 He Lifeng recalled his "in-depth exchanges" with US Treasury Secretary Janet Yellen in July and expressed his intent to collaborate further, stating, "I'm ready to work based on that with you, to make new positive efforts to deepen our consensus and extend our cooperation," during the discussion at Beijing's Great Hall of the People.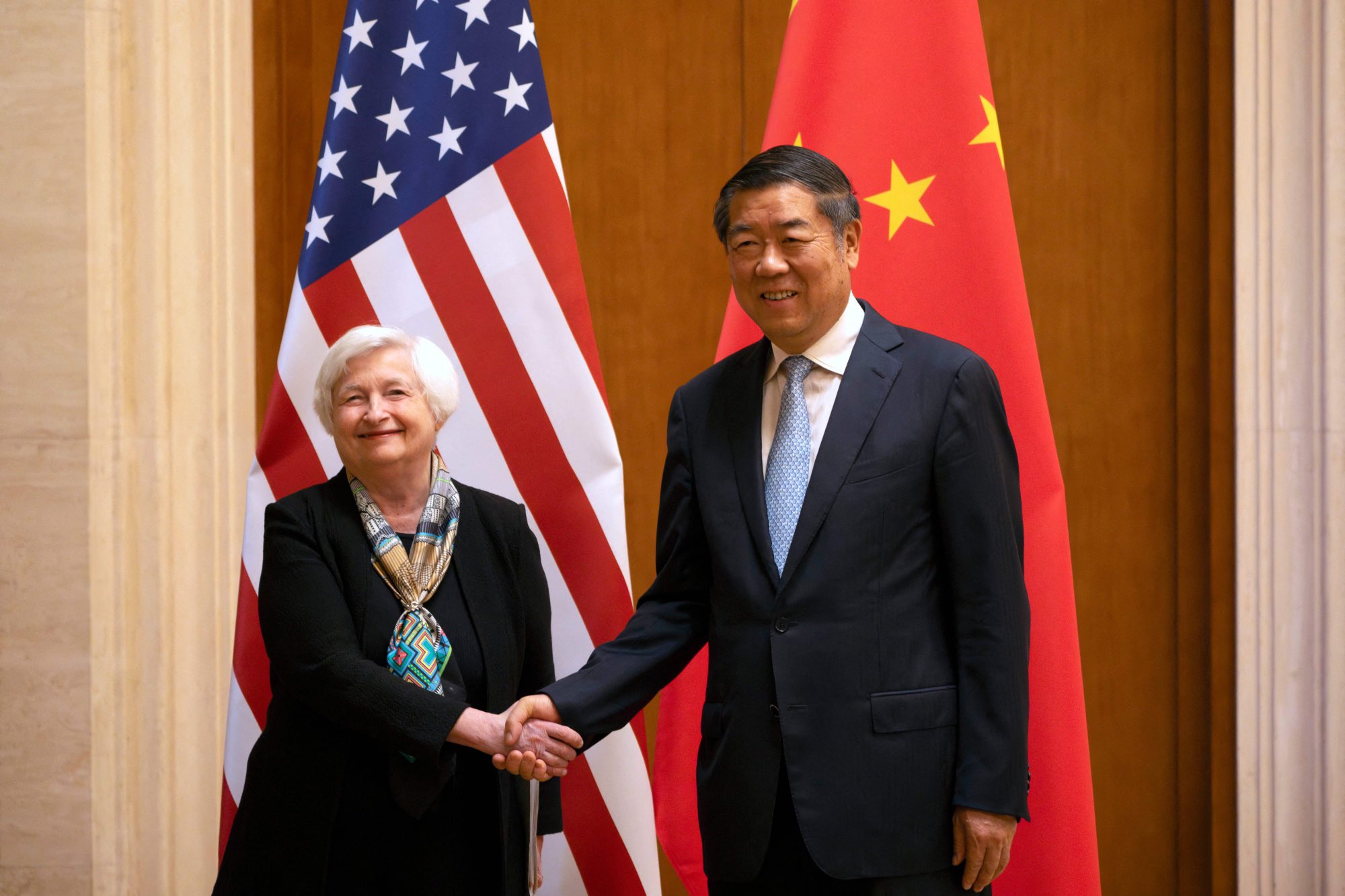 He Lifeng with US Treasury Secretary Janet Yellen
While in China, Raimondo raised concerns regarding the treatment of US tech firms but also emphasized potential collaboration in fields like climate change and artificial intelligence. She mentioned establishing an "information exchange" on US technology export controls without suggesting any relaxation of these restrictions. Expressing optimism, she remarked, "I'm looking forward to finding ways that we can more effectively engage on commercial issues that impact our relationship."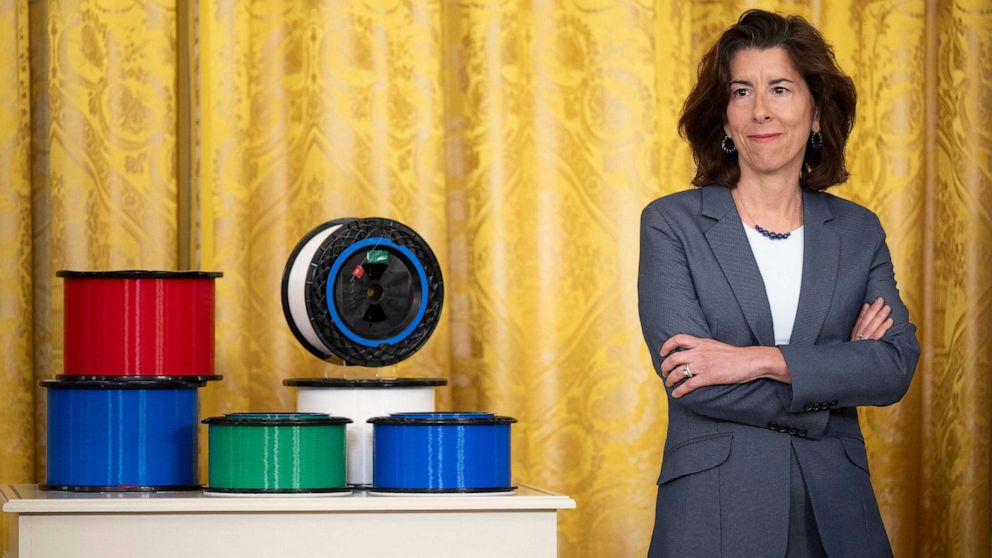 The backdrop of this meeting is complex, marred by rising tensions between the US and China in areas like technology, espionage, economic competition, and military prowess. Recent incidents, including close military altercations in the South China Sea and Taiwan Strait, underscore these strained relations.
Additionally, concerns about espionage activities have been heightened due to incidents such as the February surveillance balloon event and revelations of China's alleged spying activities from Cuba.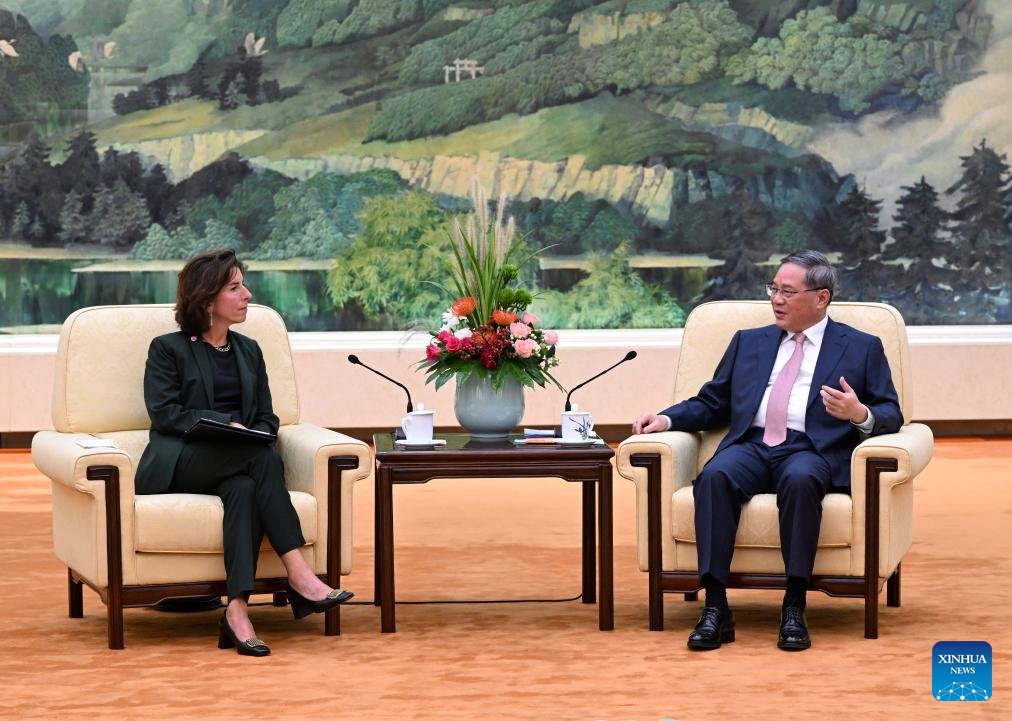 Premier Li Qiang meeting with US Commerce Secretary Gina Raimondo on Tuesday in Beijing
Later in her visit, Raimondo met Chinese Premier Li Qiang, who expressed hopes for "concrete actions" from Washington in areas pertinent to Taiwan's policy and technology access. Premier Li urged the US to align with China's objectives, stating, "We do hope the U.S. side will work in the same direction as China, show sincerity and take concrete actions to maintain and further develop bilateral relations."