In response to heightened threats of attack, Niger's coup rulers have instructed the nation's armed forces to enhance their state of readiness.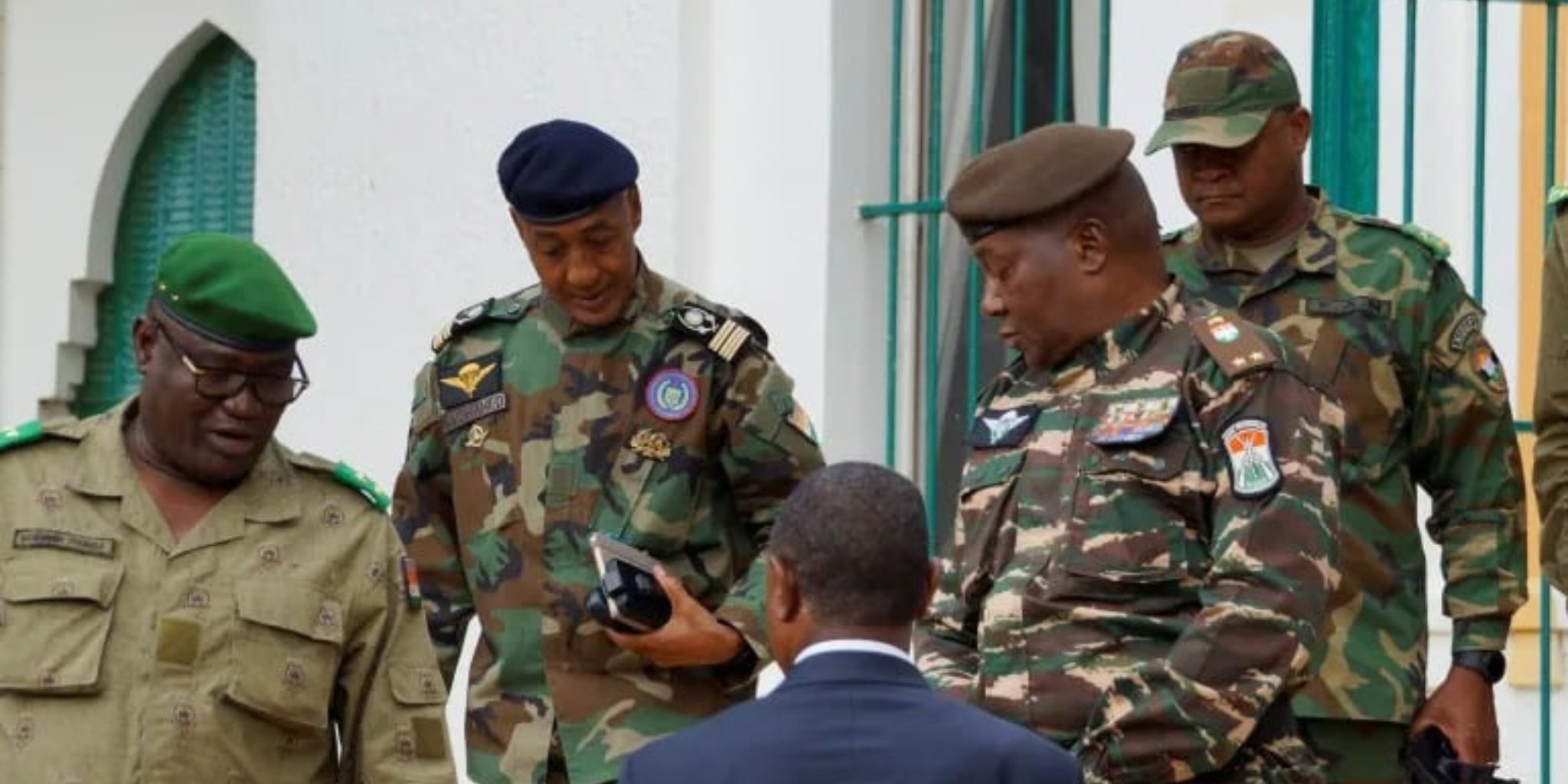 An internal memo by Niger's defense chief emphasized the need for the highest level of preparedness to "avoid a general surprise," noting, "Threats of aggression to the national territory are increasingly being felt."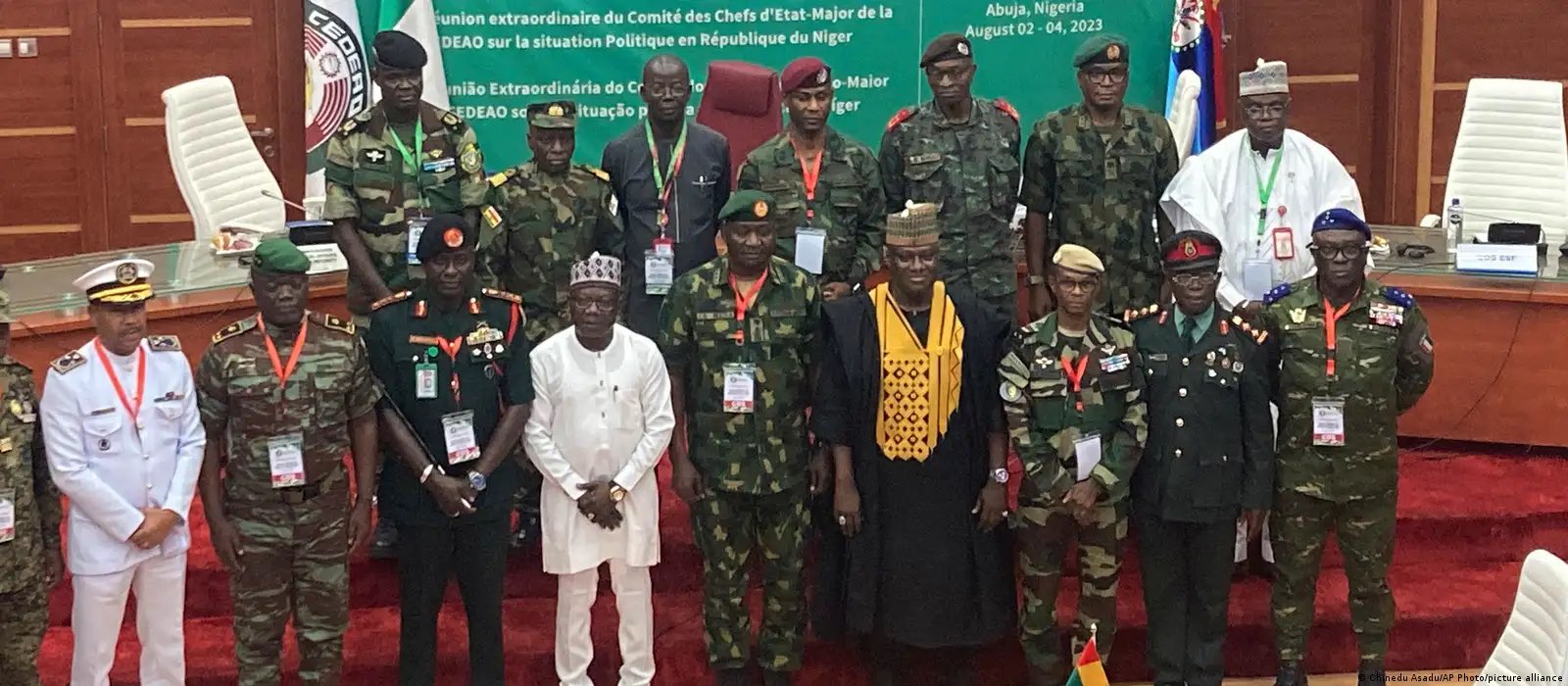 This comes as the West African bloc ECOWAS has expressed willingness to utilize military forces to reinstate constitutional governance should diplomatic talks with Niger's coup leaders prove unfruitful. ECOWAS Commission President Omar Alieu Touray clarified the bloc's stance, saying, "For the avoidance of doubt, let me state unequivocally that ECOWAS has neither declared war on the people of Niger, nor is there a plan, as it is being purported, to invade the country." The potential activation of a standby force by ECOWAS for intervention has prompted concerns about escalating tensions in the Sahel region, already plagued by rebellions.
🇫🇷🇳🇪 A number of Niger's military commanders have warned Paris that if its diplomats do not leave Niger within 24 hours, the people of Niger will seize all military bases and the French embassy. pic.twitter.com/WtfnKR4uUu

— 🅰pocalypsis 🅰pocalypseos 🇷🇺 🇨🇳 🅉 (@apocalypseos) August 26, 2023
A significant rally occurred in Niamey in a show of support for the military leadership. The stadium was filled with activity and flags from Niger, Algeria, and Russia as acrobats wearing Niger's national colors entertained the attendees. Ramatou Ibrahim Boubacar, a citizen draped in Nigerien flags, said, "For 60 years, we have never been independent, only since the day of the coup d'etat." She added that the populace stands with the National Council for the Safeguard of the Homeland (CNSP), the body that took control after the toppling of President Mohamed Bazoum's government.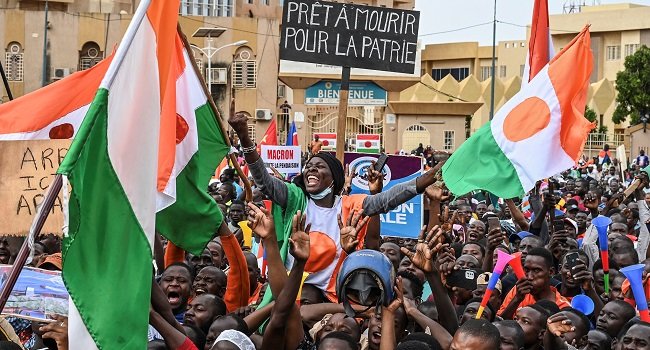 The CNSP, under the leadership of General Abdourahamane Tchiani, has identified France, Niger's former colonial ruler, as its primary concern. Following the French ambassador's alleged reluctance to engage with the new leadership and actions deemed "contrary to the interests of Niger," the ambassador was given 48 hours to depart. Paris dismissed this directive, leading to heightened tensions.
Idrissa Halidou, a CNSP member, noted, "The French ambassador, instead of leaving, thinks this is the land of his parents. We are people of war, we are ready to fight against [ECOWAS]."