South Korea and the United States carried out their largest combined live-fire exercise to date on Thursday.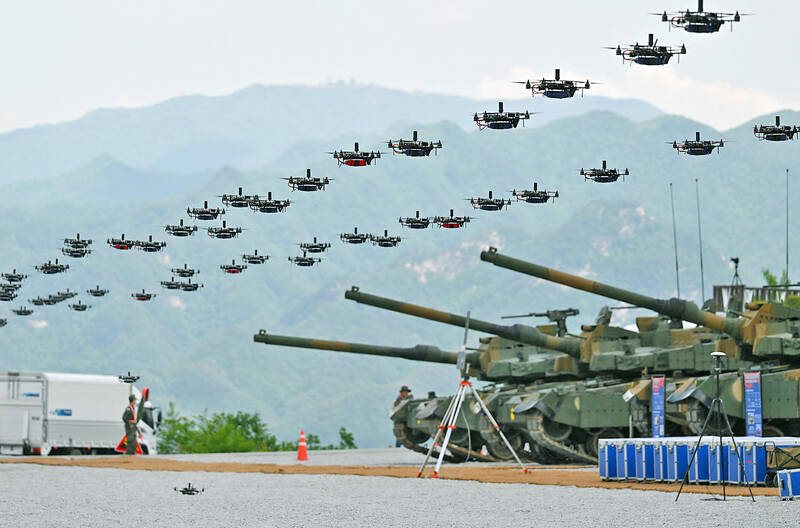 This was the first Combined Joint Live-Fire Exercise in six years, and it celebrated the 70th anniversary of the South Korea-US alliance and the 75th anniversary of the founding of the South Korean armed forces. The exercise was particularly significant given the current geopolitical climate, with North Korea persisting in its development of increasingly advanced weaponry, such as underwater nuclear attack drones and a solid-propellant intercontinental ballistic missile.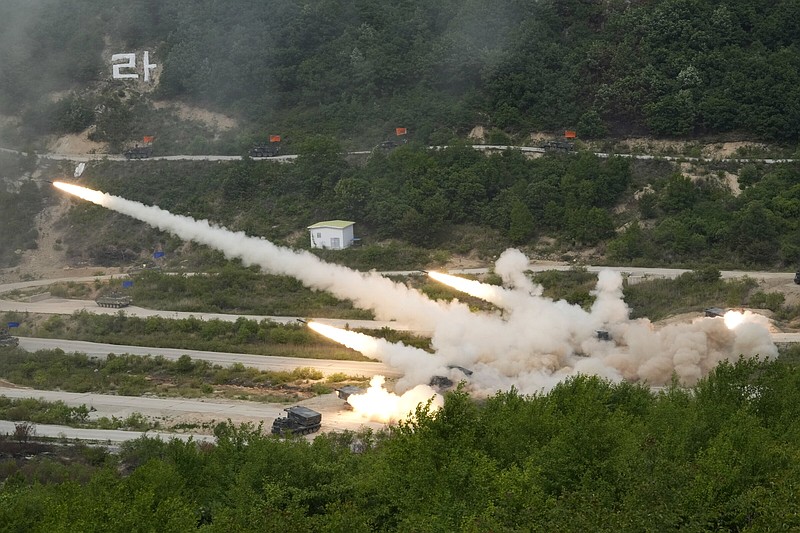 Approximately 2,500 troops from 71 units and 600 military assets were deployed for the exercise. South Korea utilized an array of ground and air assets, including K2 battle tanks, F-35A stealth fighters, and Apache attack helicopters. The US Forces Korea also mobilized M270A1 multiple launch rocket systems and Apache helicopters, among others. North Korea expressed its frustration through state media, deeming the exercise a "dangerous war exercise" against a nuclear power.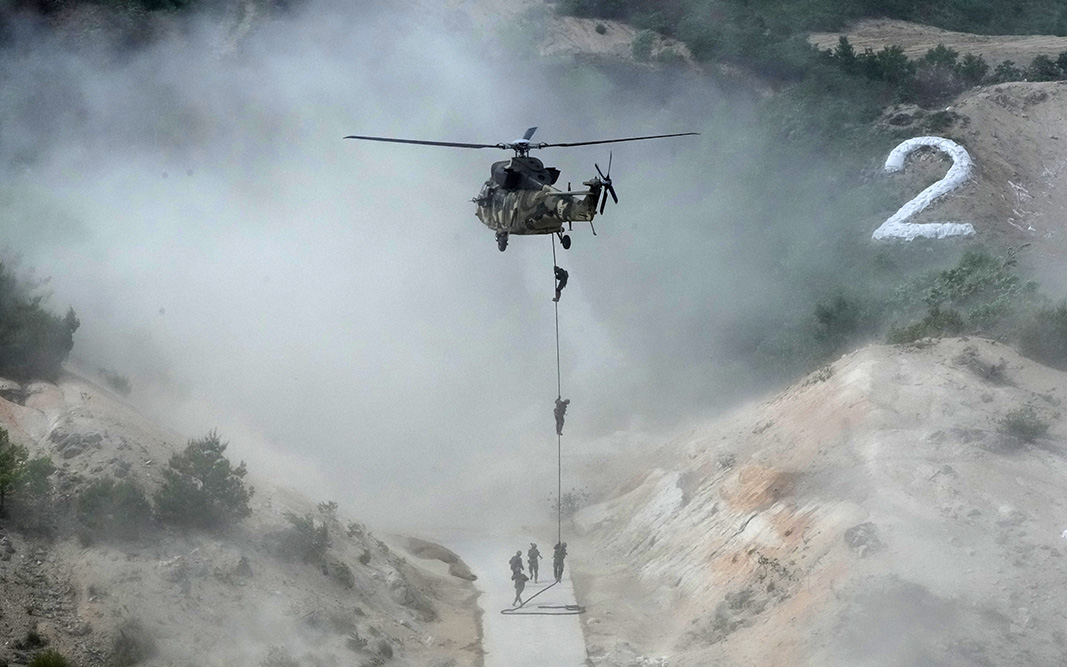 The first part of the demonstration portrayed a scenario where North Korea initiated an attack, with long-range artillery targeting the greater Seoul area. K9A1 howitzers and other artillery unleashed a barrage, with the impact visible in dark smoke plumes erupting from predetermined hillside targets.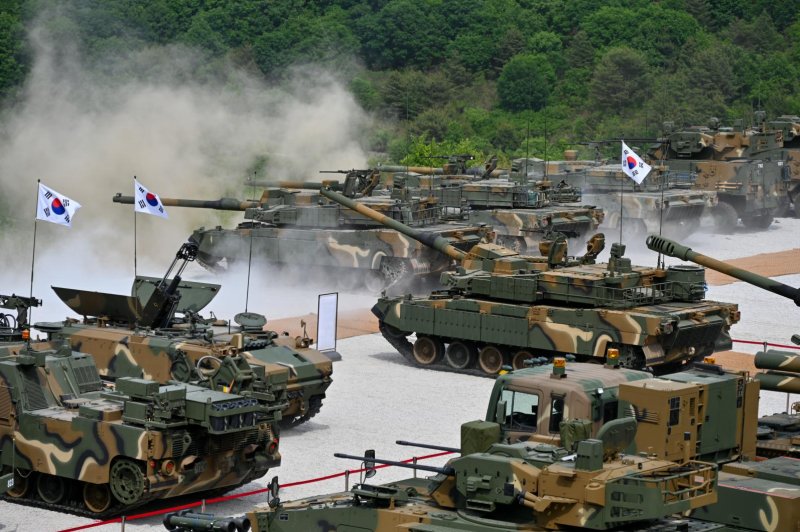 The second segment of the demonstration, "Operation Invincible Freedom," focused on counterattack operations. Multiple military assets were engaged, including F-35As, Apache helicopters, and multiple rocket launchers. The exercise culminated with South Korean and US troops firing 105-mm howitzers into the air, marking their victory with a V-line trail of smoke. The South Korean military also showcased its weapons systems in an exhibition at the training field. Further combined exercises are scheduled for four more dates in June.