According to state media, North Korean leader Kim Jong Un has urged the country's scientists to increase production of weapon-grade nuclear materials and develop more powerful weapons. This statement, which reinforces Kim's earlier commitment to exponentially increase nuclear weapons production, precedes the arrival of a United States Navy carrier strike group in South Korea.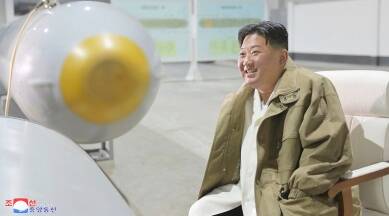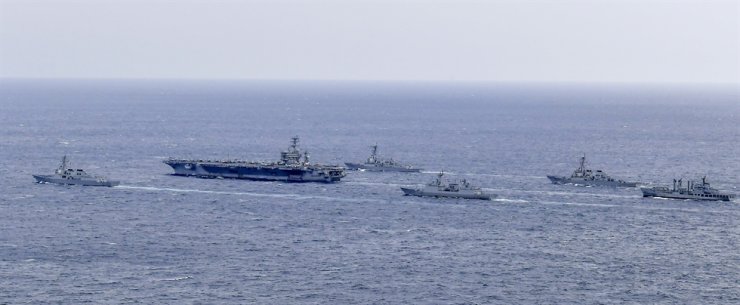 The official Korean Central News Agency (KCNA) reported that during a briefing with nuclear weapons institute officials, Kim emphasized that North Korea must be prepared to deploy its nuclear weapons at any time and place. Kim also stressed the importance of continuous efforts to strengthen the country's nuclear force. He urged officials to focus on expanding weapon-grade nuclear material production and to continue developing powerful nuclear weapons.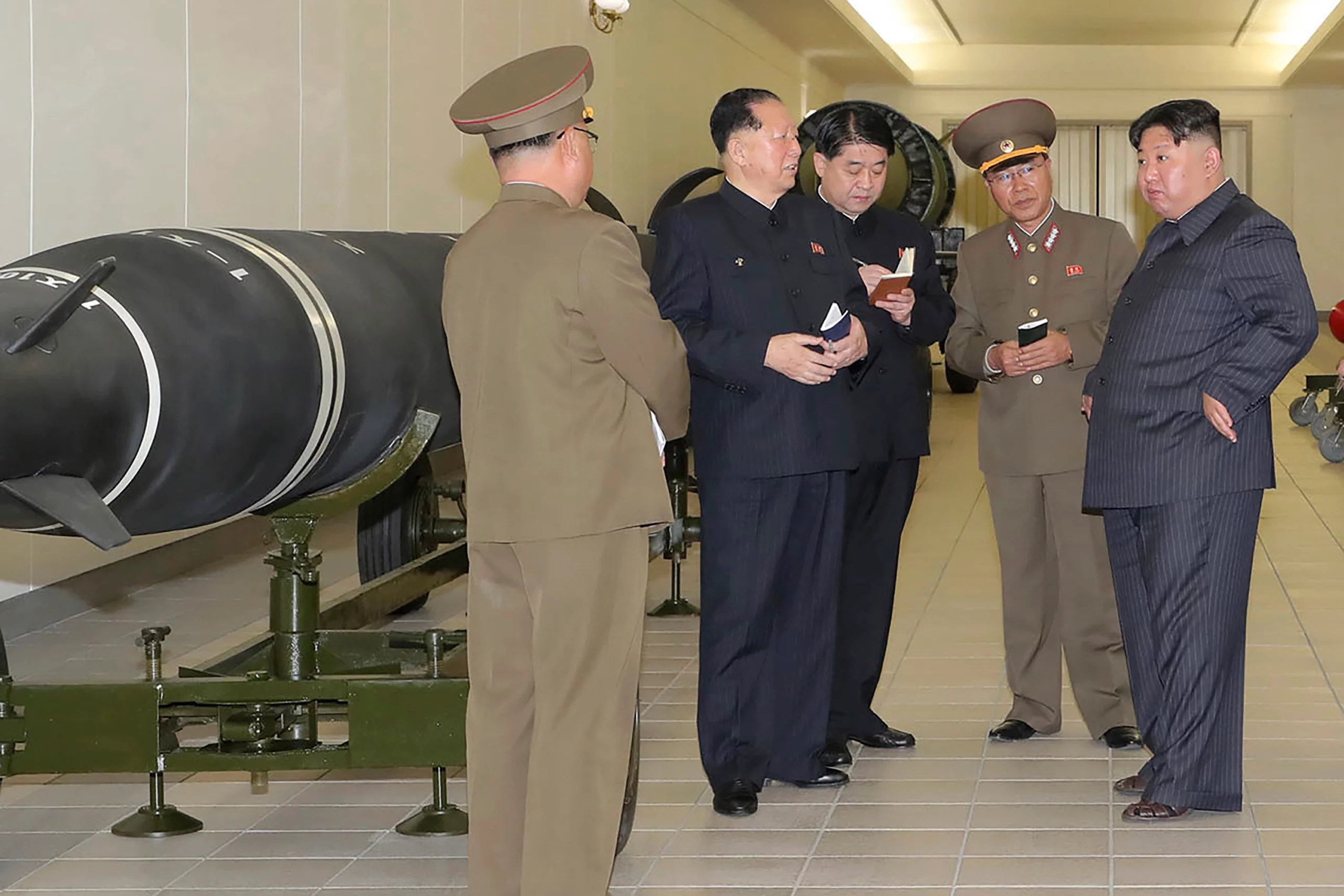 Last year, North Korea declared itself an "irreversible" nuclear power and called for a rapid increase in weapons production, including tactical nuclear weapons. In a recent KCNA report, Kim was briefed on an IT-based integrated nuclear weapon management system called Haekbangashoe, or "nuclear trigger." The system's accuracy, reliability, and security were confirmed during drills simulating a nuclear counterattack. South Korea's Yonhap News Agency reported that North Korean media released photographs of Kim inspecting what appeared to be Hwasan-31 tactical nuclear warheads for the first time.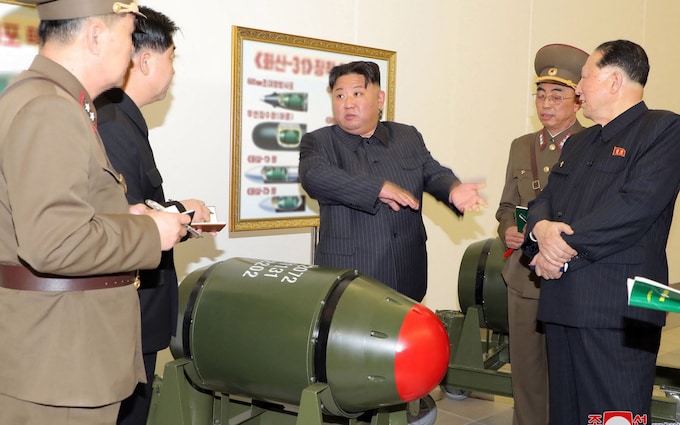 On Tuesday, the USS Nimitz aircraft carrier arrived at the South Korean port of Busan after participating in exercises with South Korea's navy in international waters. Al Jazeera's Rob McBride, reporting from Busan, noted that the nuclear-powered USS Nimitz, one of the largest warships ever built, was participating in extensive exercises with South Korean forces after a several-year hiatus due to diplomatic efforts with North Korea and the COVID-19 pandemic. These exercises have resumed on a larger scale this spring, involving US nuclear-capable bombers, advanced jet fighters, live-fire drills, and amphibious landing exercises by Marine units. North Korea has accused South Korea and the US of warmongering, interpreting these exercises as preparations for invasion.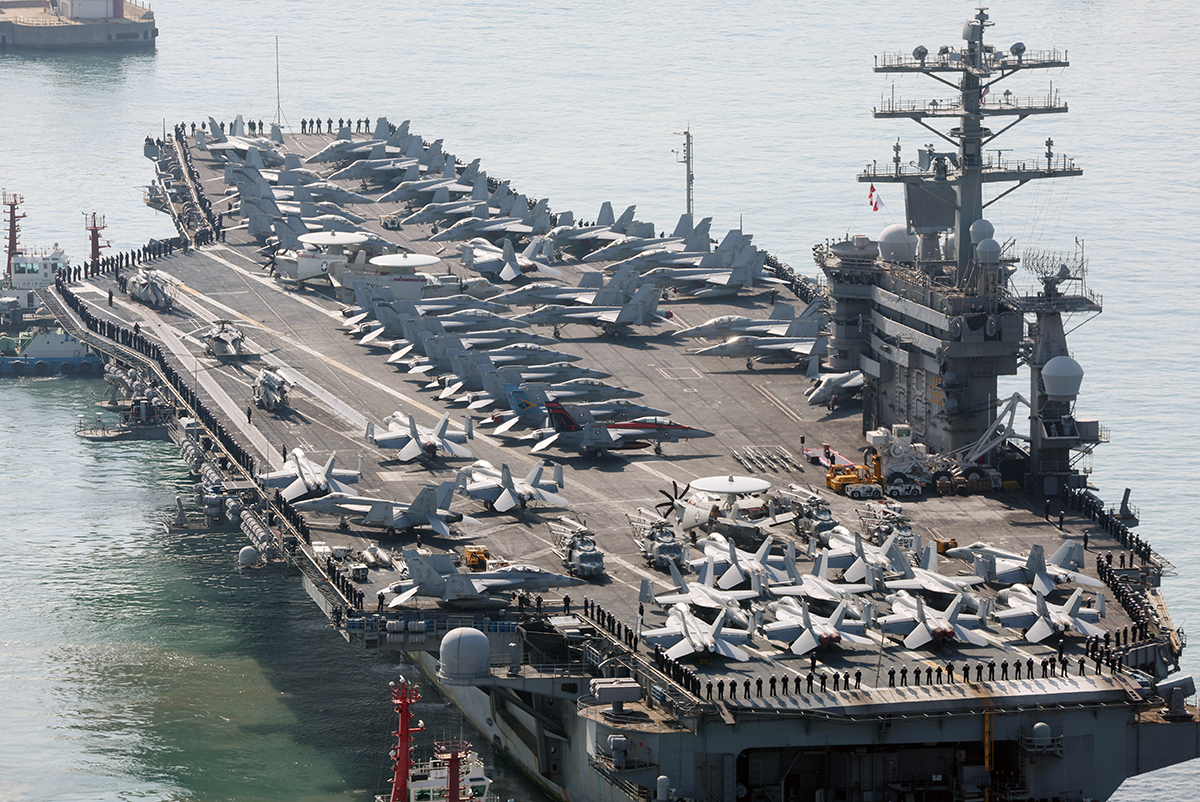 In other news, KCNA reported that North Korea had conducted the first test of a new underwater weapon called Haeil, or "tsunami" in Korean, in response to the recent US-South Korea military exercises. The weapon maneuvered underwater for over 41 hours, following a simulated 600-kilometer route before detonating off the coast of North Hamgyong province. Additionally, KCNA detailed drills simulating tactical nuclear strikes, utilizing ground-to-ground tactical ballistic missiles in "nuclear air explosion" exercises. Kim maintained that the policy of expanding North Korea's arsenal aims to defend the country and maintain regional peace and stability.