Thousands of people gathered in Berlin over the weekend to protest Germany's supply of arms to Ukraine and called for peace talks to end the war.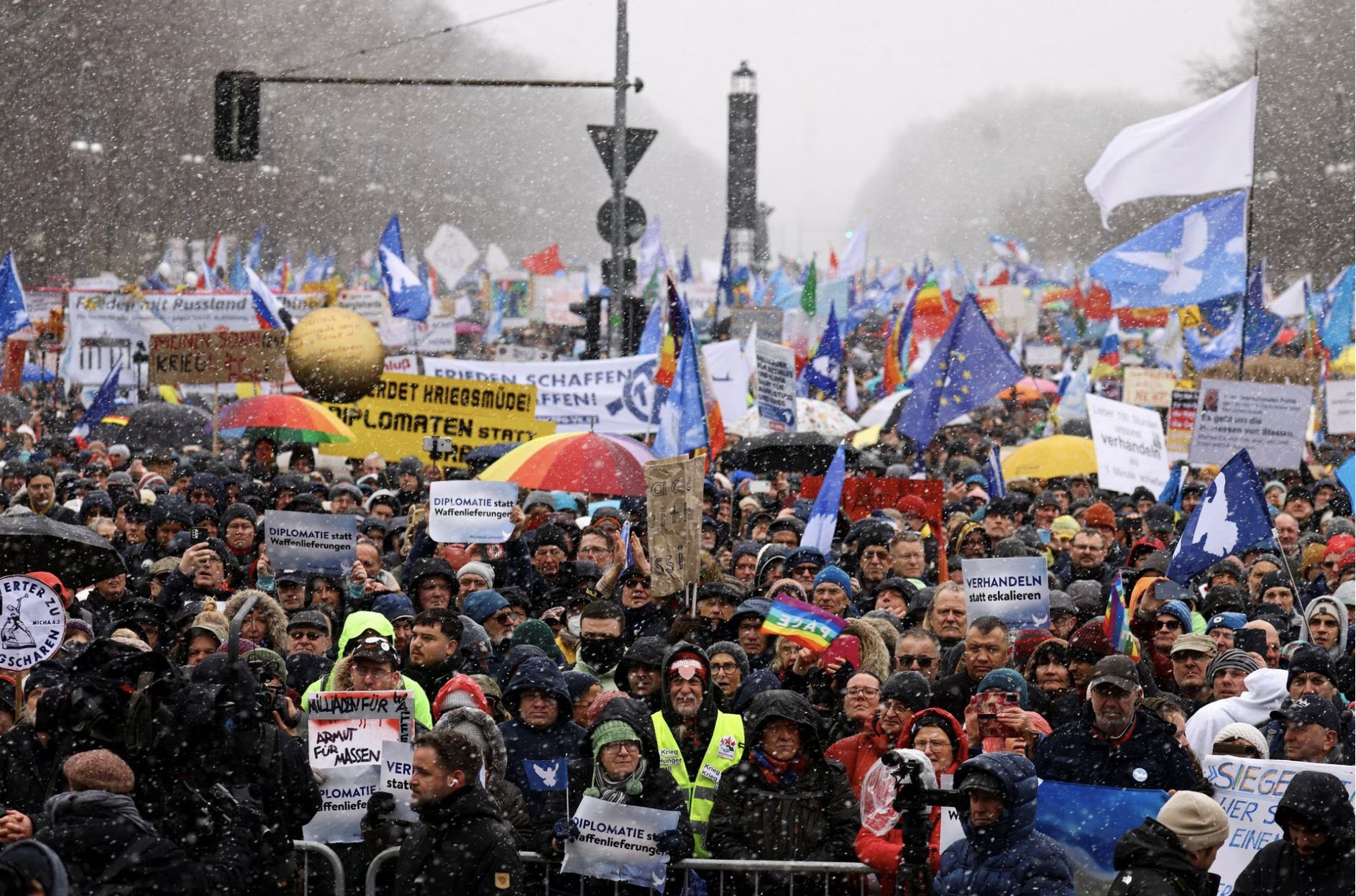 Although the majority of signs at the protest expressed left-wing views, a few protesters displayed flags and posters featuring the far-right publication's logo and the phrase "Americans go home," while others waved Russian flags. Prior to the protest, the organizers received criticism for not denouncing political extremists on both the far left and far right who often espouse pro-Russian beliefs.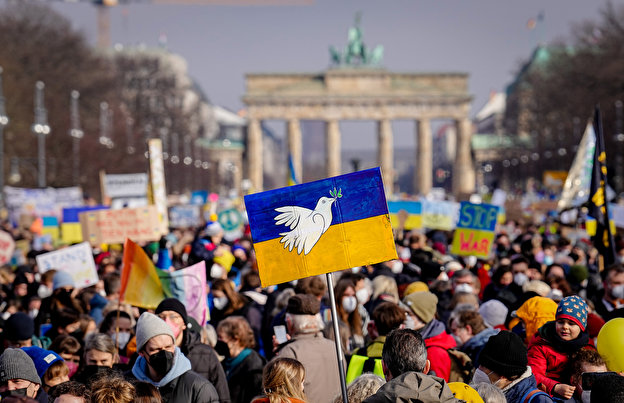 Opposition lawmaker Sahra Wagenknecht of the ex-communist Left party, one of the organizers, said during the rally that anyone who wanted peace "with an honest heart" was welcome. While there was no place for neo-Nazis, According to Wagenknecht, the German government is attempting to "destroy Russia," and she suggested that an "offer" be made to Moscow in order to restart peace negotiations.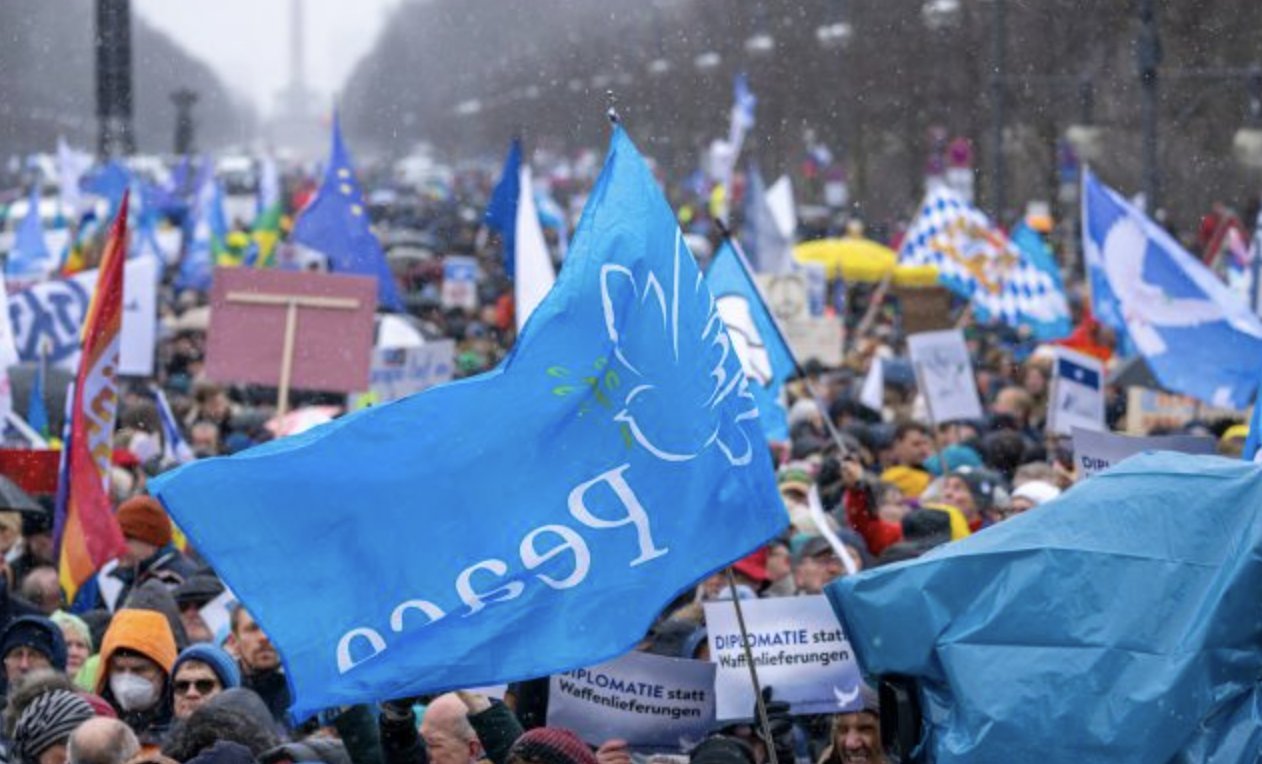 Another organizer, prominent feminist author Alice Schwarzer, said it was time to look beyond left and right. However, protesters became angry whenever she and Wagenknecht mentioned the name of German Foreign Minister Annalena Baerbock, who has strongly backed the delivery of arms to Ukraine. Police said about 13,000 people participated in the rally, while organizers claimed that 50,000 people participated.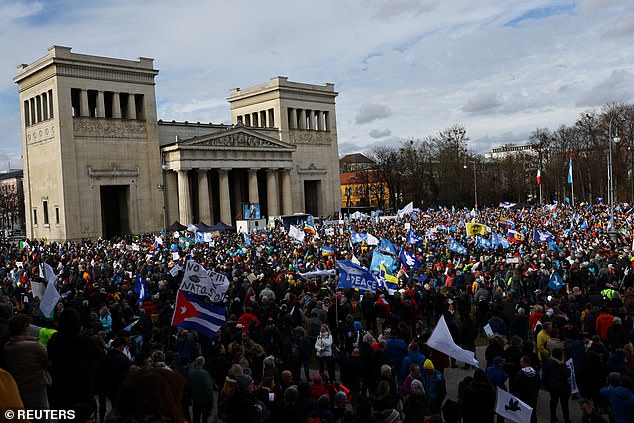 In a recent television interview, German Chancellor Olaf Scholz said he doesn't see a prospect for peace talks. "We need to understand that the Russian president currently accepts only one form of negotiations, which is that (Ukraine) capitulates unconditionally and he achieves all of his aims," Scholz told public broadcaster ZDF.