The FBI has launched an investigation into claims that Representative George Santos, a Republican from New York, misused a fake animal charity to collect $3,000 for a disabled veteran's cancer-stricken dog, only to keep the money for himself.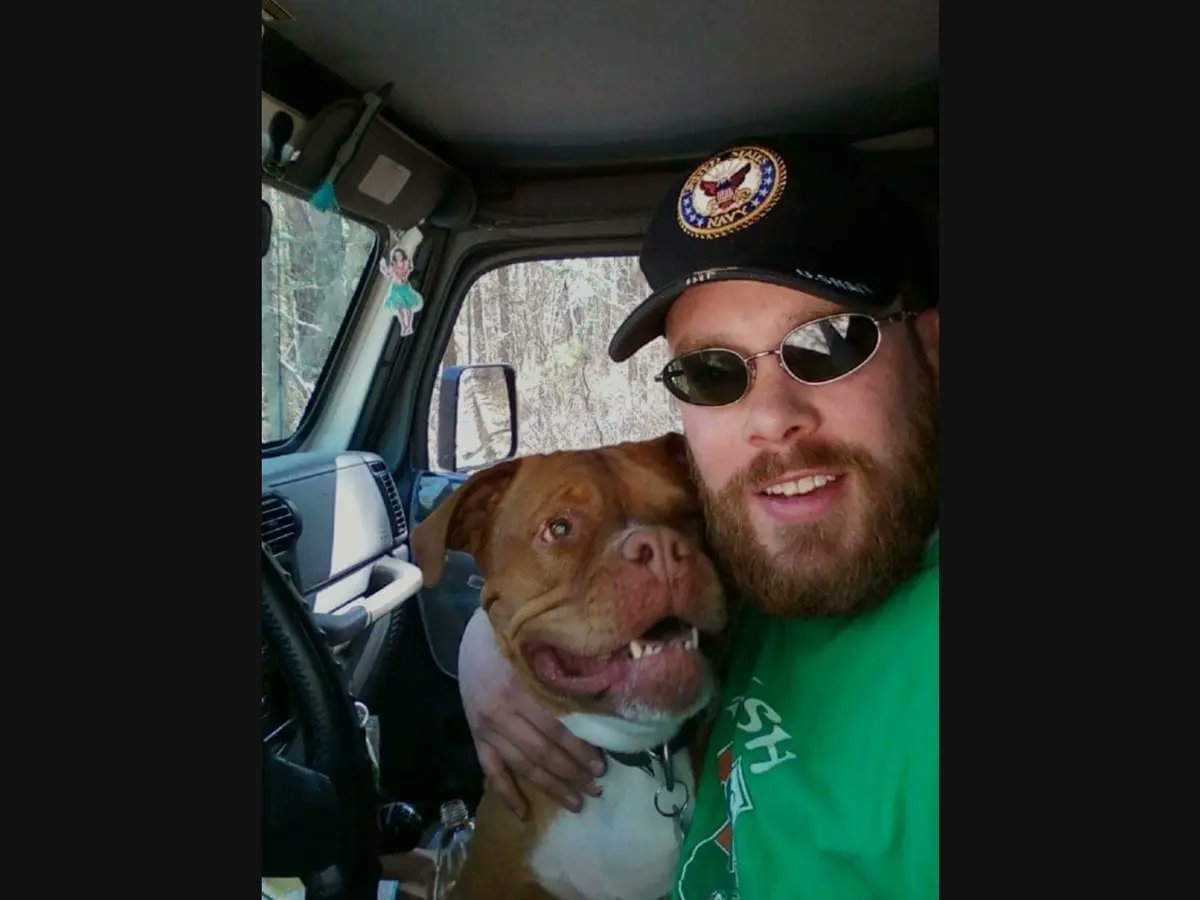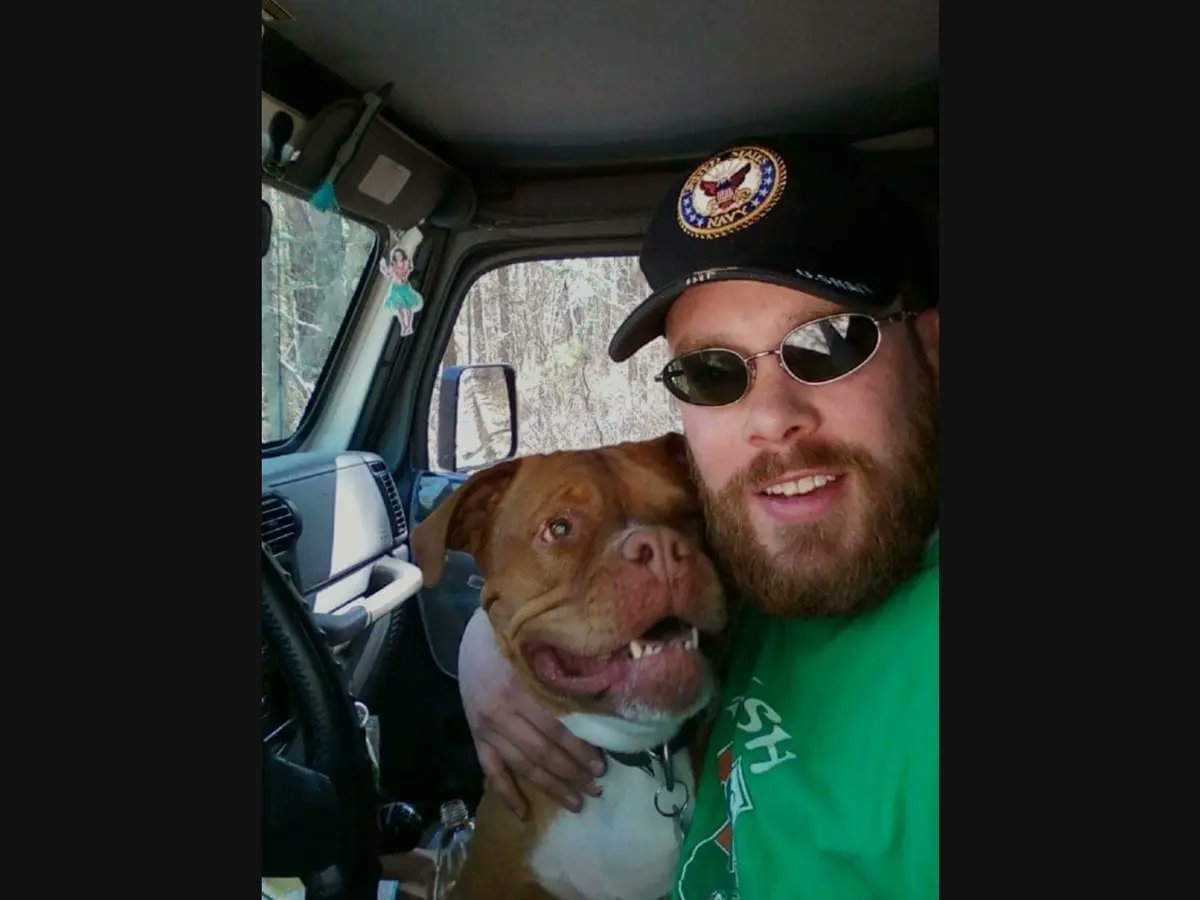 Richard Osthoff, the former service member, was contacted by two FBI agents from the U.S. Attorney's Office in the Eastern District of New York, who informed him of the investigation. Osthoff first encountered the animal charity "Friends of Pets United" when he learned that it would cost $3,000 for his service dog, Sapphire, to get the surgery. The veterinary technician told him that the charity was run by Anthony Devolder, an alias allegedly used by Santos before entering politics in 2020.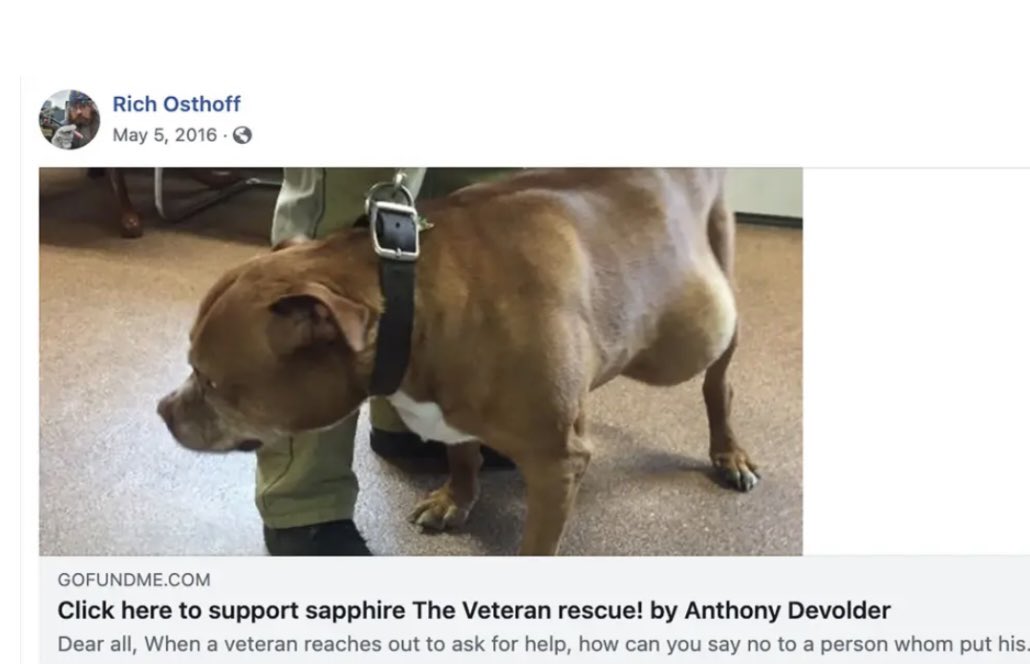 Retired police Sgt. Michael Boll and Osthoff have claimed that Santos closed the GoFundMe page that had collected sufficient funds for Sapphire's surgery, took the money, and vanished. Santos allegedly told them the dog's illness was incurable after talking to a vet and said the funds would go to his charity. One of our reporters also obtained a text messages Osthoff reportedly sent George Santos "Anthony Devolder."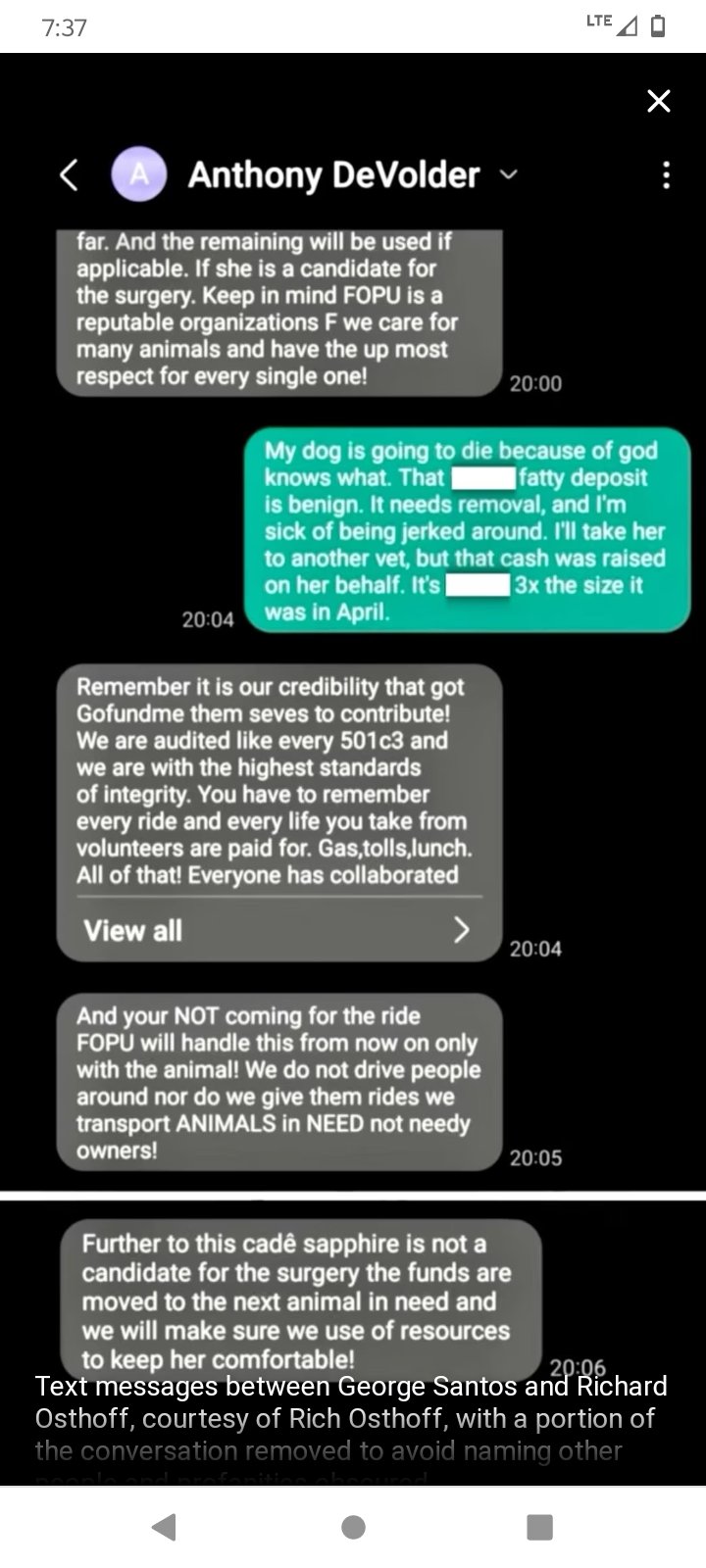 Despite the claims from the veteran, the FBI has said it could not confirm or deny if there was an active investigation into Representative Santos.