Secretary of Defense Lloyd Austin met with China's top defense official for a face-to-face meeting where he criticized China's "increasingly dangerous" behavior in the Indo-Pacific.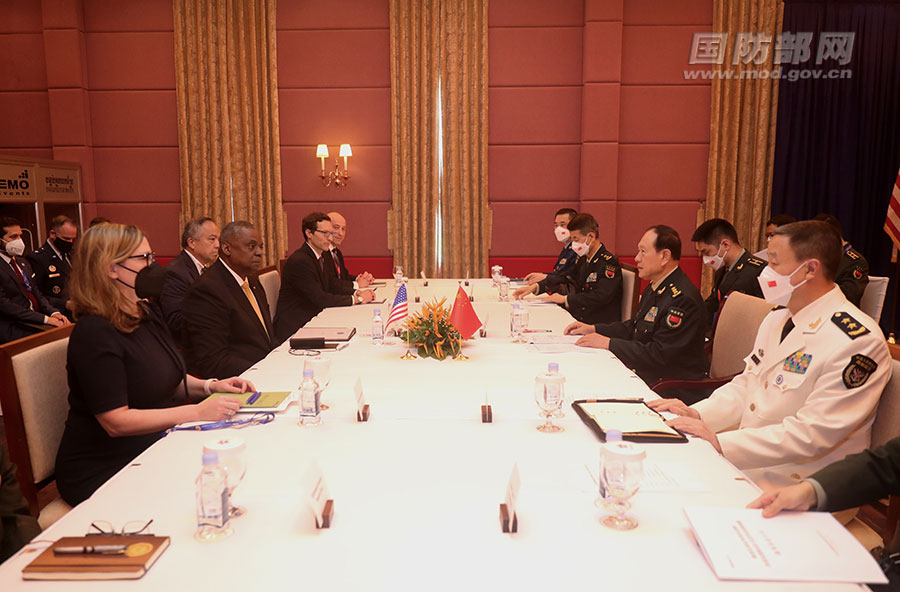 During the meeting between Secretary Austin and China's Defense Minister, General Wei Fenghe, the two spoke for approximately 90 minutes and discussed the need to create "substantive dialogue on reducing strategic risk and enhancing operational safety."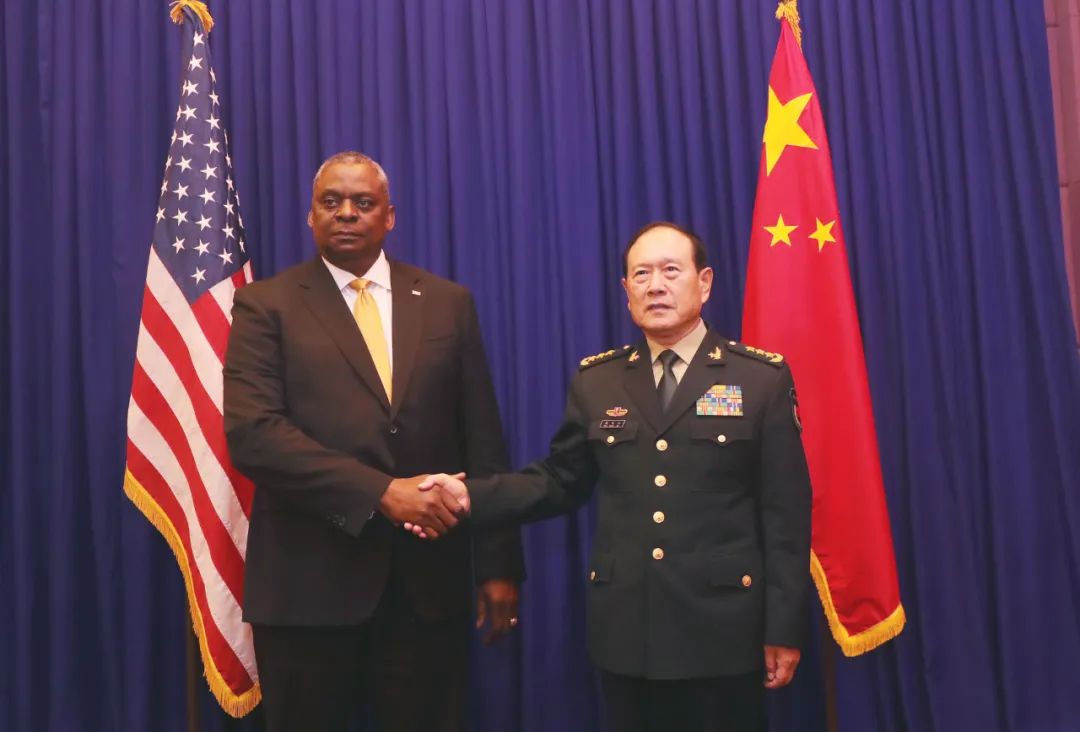 In a readout released by the Pentagon, Secretary Austin "emphasized the need to responsibly manage competition and maintain open lines of communication." He also "raised concerns about the increasingly dangerous behavior demonstrated by PLA aircraft in the Indo-Pacific region that increases the risk of an accident" and added that "the United States will continue to fly, sail, and operate wherever international law allows."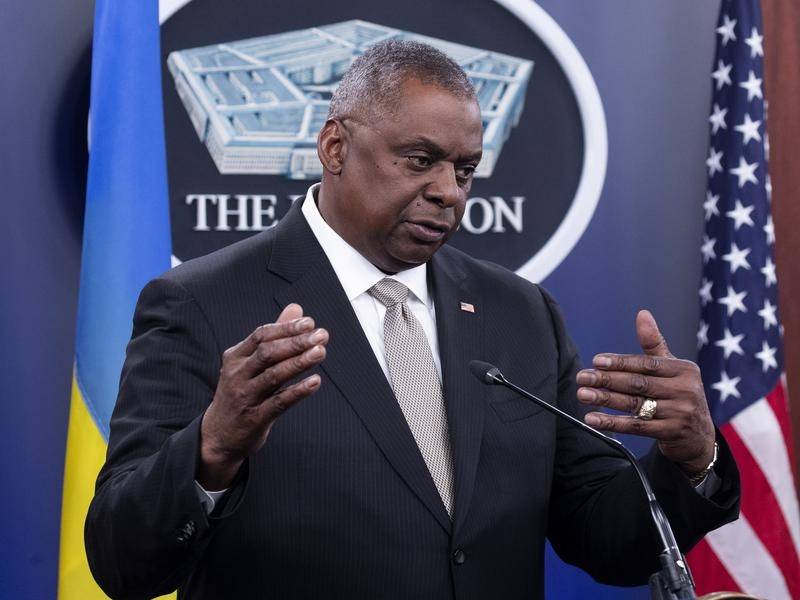 The Chinese Defense Ministry also provided a readout regarding the meeting between the two military leaders. The Chinese Defense Ministry says General Fenghe communicated to Secretary Austin that "the responsibility for the current situation in China-US relations lies with the US, not with China. China values the development of relations between the two countries and the two militaries, but the US must respect China's core interests." The General also addressed Taiwan, saying it is a "core interest" for China "and the first red line that must not be crossed in China-US relations." He added, "Taiwan is China's Taiwan. The settlement of the Taiwan question is the Chinese people's own affair, and no external force has the right to interfere. The Chinese armed forces have the backbone, resolve, confidence and capability to resolutely safeguard the national reunification."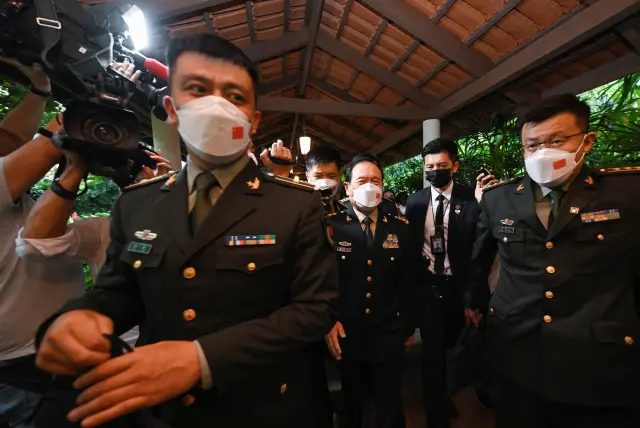 This comes nearly a week after a meeting between US President Joe Biden and Chinese President Xi Jinping at the G20 summit. During their meeting, the two world leaders vowed to maintain communication between both nations and said they would begin instructing senior officials to start holding conversations after a brief pause following Speaker Pelosi's visit to Taiwan.