The United States military says Iran's Islamic Revolutionary Guard Corps (IRGC) seized and eventually released an American sea drone after a US warship and helicopters approached the Iranian vessel.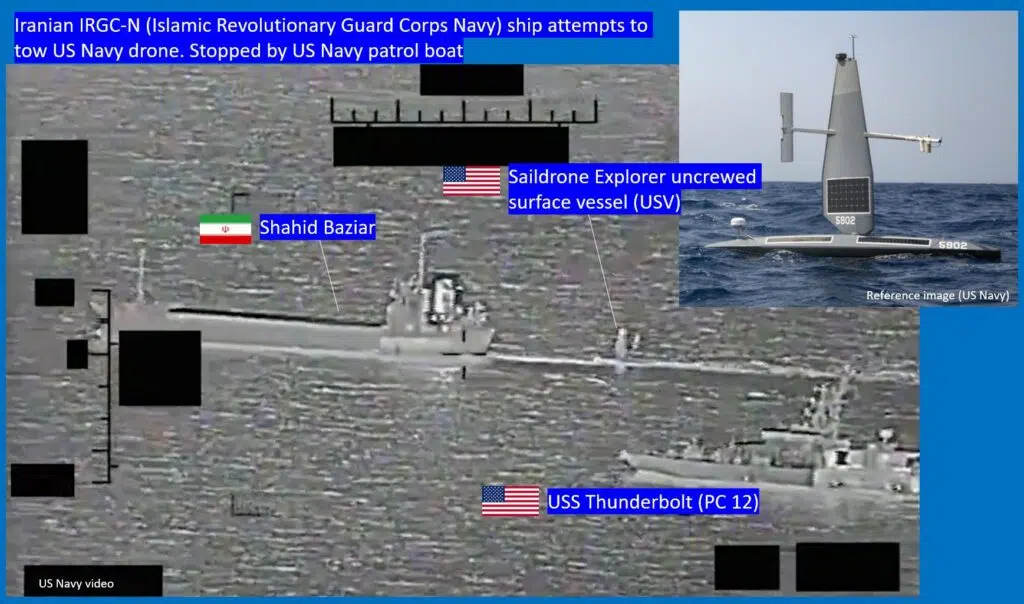 The incident unfolded on Tuesday after the Iranian warship Shahid Baziar attached a "tow line" to a US Navy "saildrone" operating in the Gulf. At one point, the Iranian warship began towing the drone to Iran before the USS Thunderbolt, a Navy coastal patrol boat, and two MH-60 Seahawk helicopters began to approach the Iranian ship.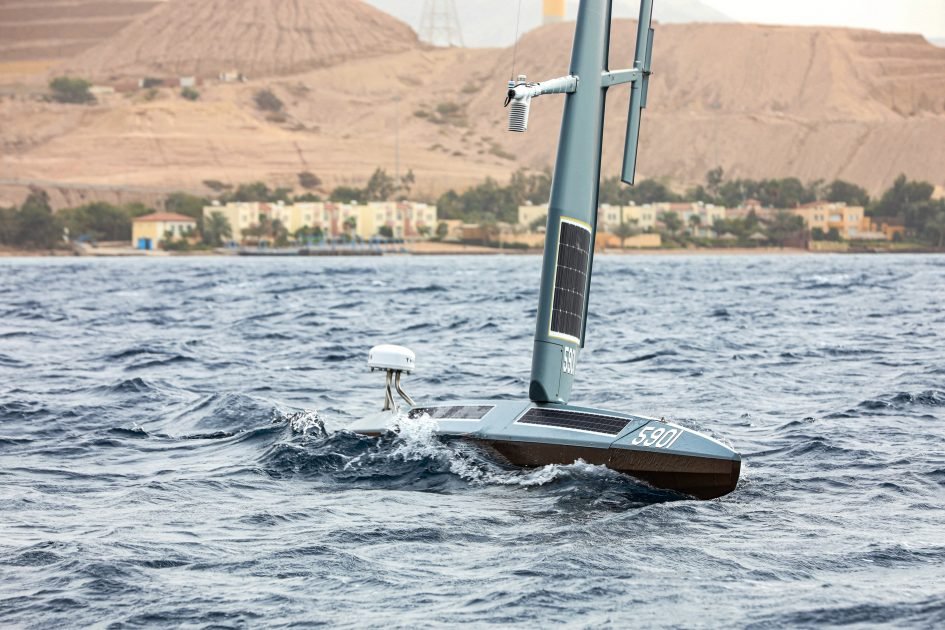 A Saildrone Explorer unmanned surface vessel (USV)
In a statement, Commander Timothy Hawkins said, "Our response was one that as such made clear that this was US government property and was operating in international waters and that we had every intention to take action if necessary." Commander Hawkins added that four hours after towing the seadrone, Iran released it and left the area.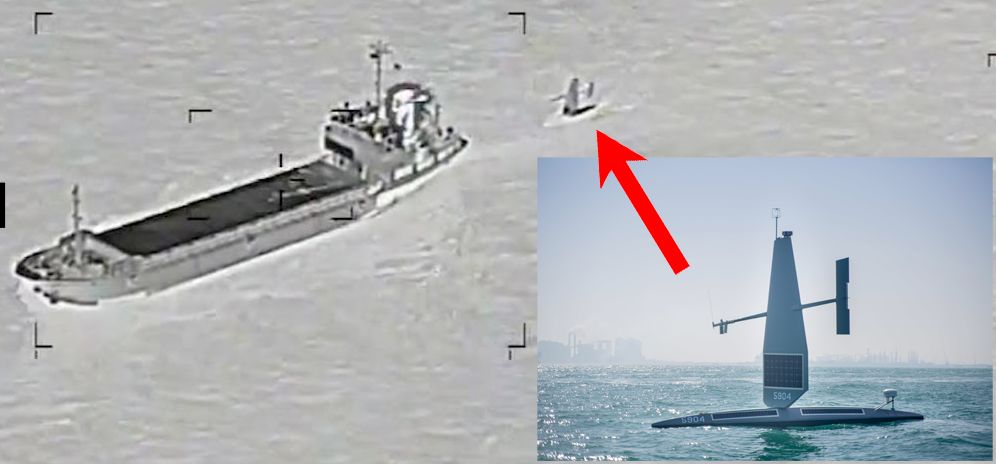 US Army General Michael "Erik" Kurilla, who leads the military's Central Command, said "this incident once again demonstrates Iran's continued destabilizing, illegal and unprofessional activity in the Middle East."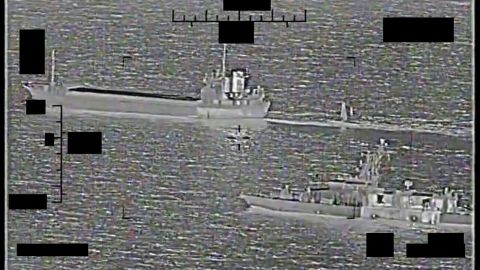 This incident marks the first time Iran has targeted a seadrone operating in the Gulf.