A federal judge has sentenced a member of ISIS to life in prison following their involvement in hostage-taking plots that led to the deaths of American aid workers and journalists in Syria.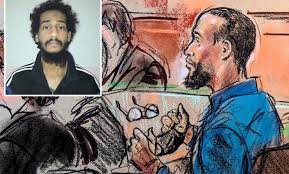 US District Court Judge T.S. Ellis sentenced El Shafee Elsheikh to life without parole following his involvement in the plots to kidnap Americans. Elsheikh was also accused of conspiring to kill four American hostages: James Foley, Steven Sotloff, Peter Kassig, and Kayla Mueller. Elsheikh's ISIS cell (which included notorious member "Jihadi John") was nicknamed "the Beatles" due to their British accents.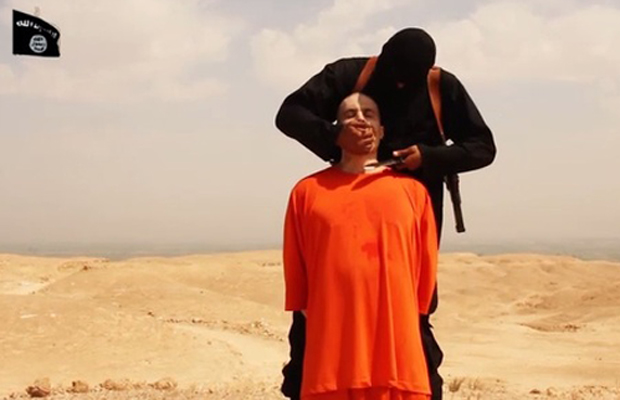 A still image of  Mohammed Emwazi "Jihadi John" executing James Foley. Emwazi was apart of Elsheikh's ISIS cell.
During sentencing, Judge T.S. Ellis called Elsheikh's behavior "horrific, barbaric, brutal and of course criminal." Relatives of victims who the group beheaded also spoke at the sentencing. Diane Foley, the mother of journalist James Foley, looked Elsheikh in the eye prior to his sentencing and said, "hatred completely overtook your humanity. I pity you. I pray your time in prison will give you a time to reflect."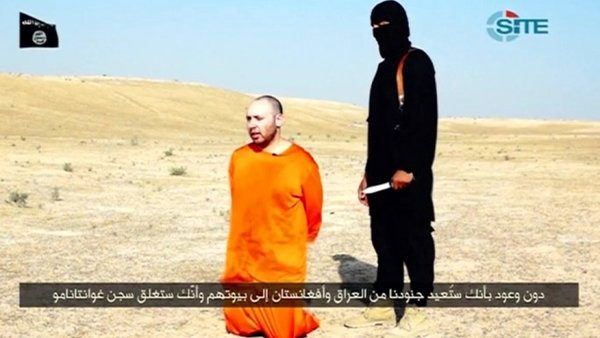 A still image of  Mohammed Emwazi "Jihadi John" executing Steven Sotloff
El Shafee Elsheikh did not make any comment when provided the opportunity to address the court or victims.