DISCLAIMER: At the bottom of the story is pictures and video showing victims from the shooting. There will be a viewer warning prior to the video and pictures being shown. For those that do not want to see the video, stop scrolling once the warning appears on your screen. 
Video circulating online shows United Nations peacekeepers opening fire on protestors in the Democratic Republic of Congo, leaving an unknown number of deaths and injuries.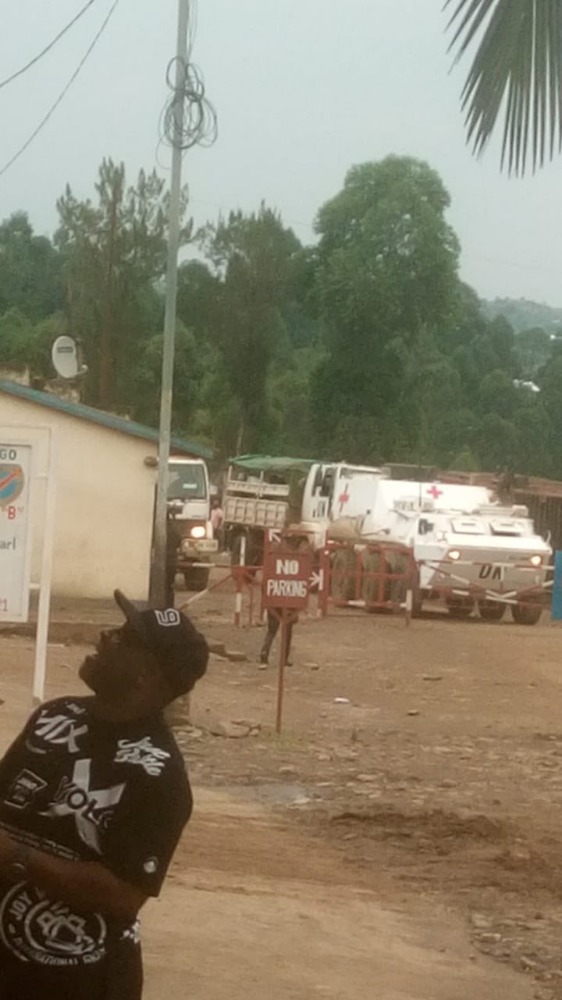 Photo obtained from a civilian that shows the UN Convoy stopped in Kasindi
In the video, a UN peacekeepers convoy can be seen immobilized due to barriers being placed in the town of Kasindi. After a brief exchange of words, the peacekeepers open fire before moving their convoy through the gates. As the video progresses, UN peacekeepers continue to shoot as their convoy moves through the town.
Local reports indicate multiple civilians were killed and injured by the peacekeepers. Videos we've obtained show many victims being treated at makeshift hospitals and lying dead in the street.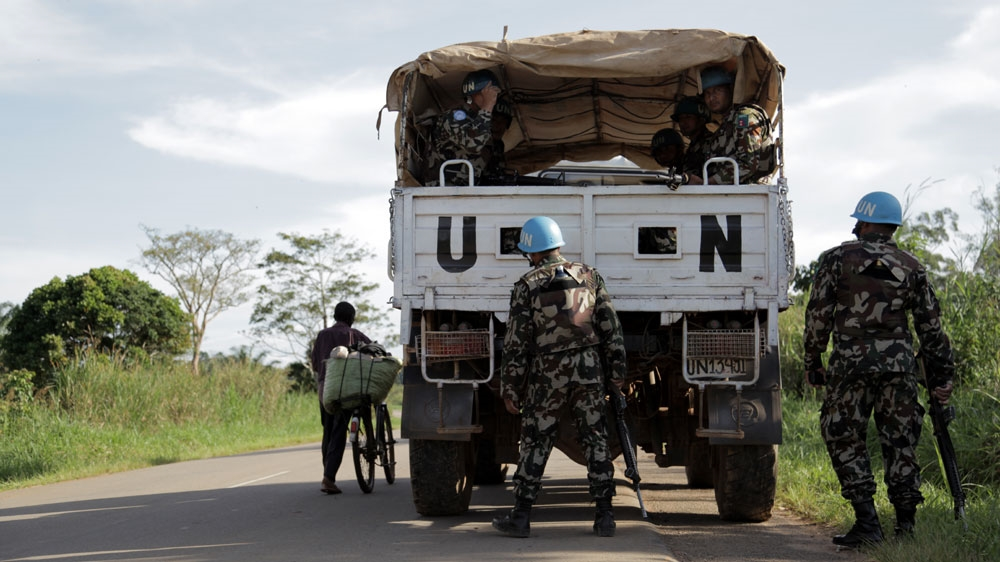 The head of the United Nations, Antonio Guterres, said he was "outraged over the incident and demanded accountability for the UN peacekeeper's actions.
The United Nations also released a statement saying "soldiers from the intervention brigade of the MONUSCO force returning from leave opened fire at the border post for unexplained reasons and forced their way through. This serious incident caused loss of life and serious injuries." In addition, the United Nations said that some of the peacekeepers were arrested pending an investigation by Congolese authorities.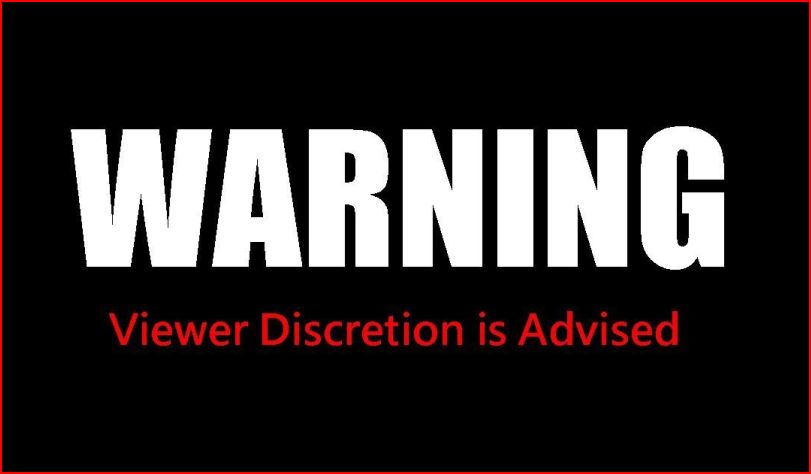 Video of an injured man from Kasindi following the shooting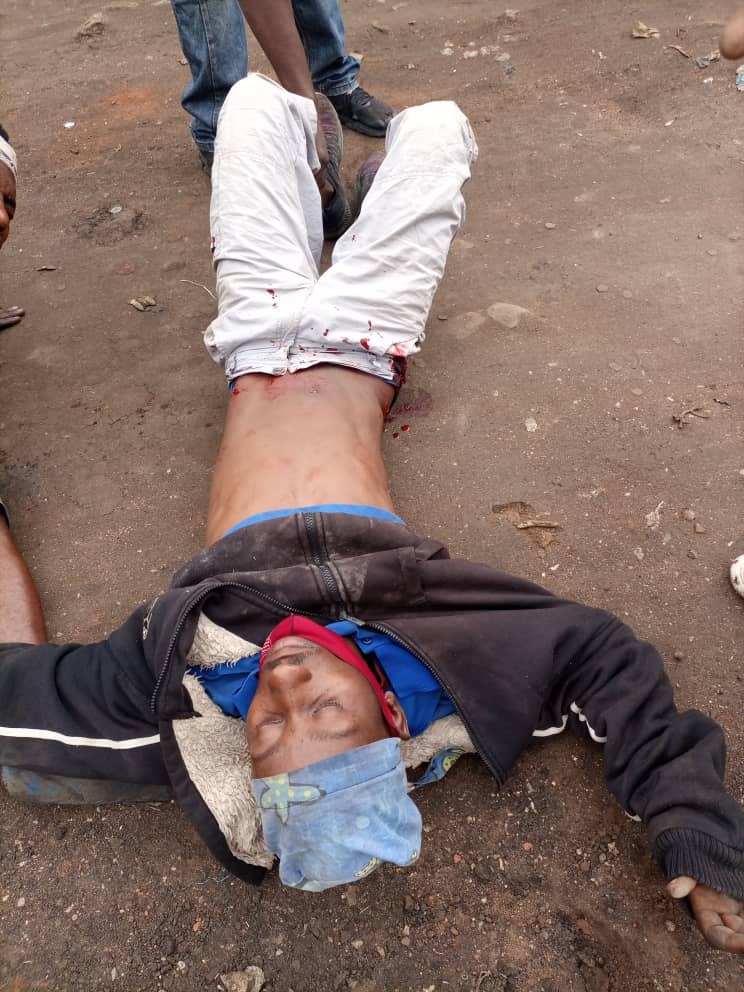 A citizen of Kasindi who was gunned down by UN peacekeepers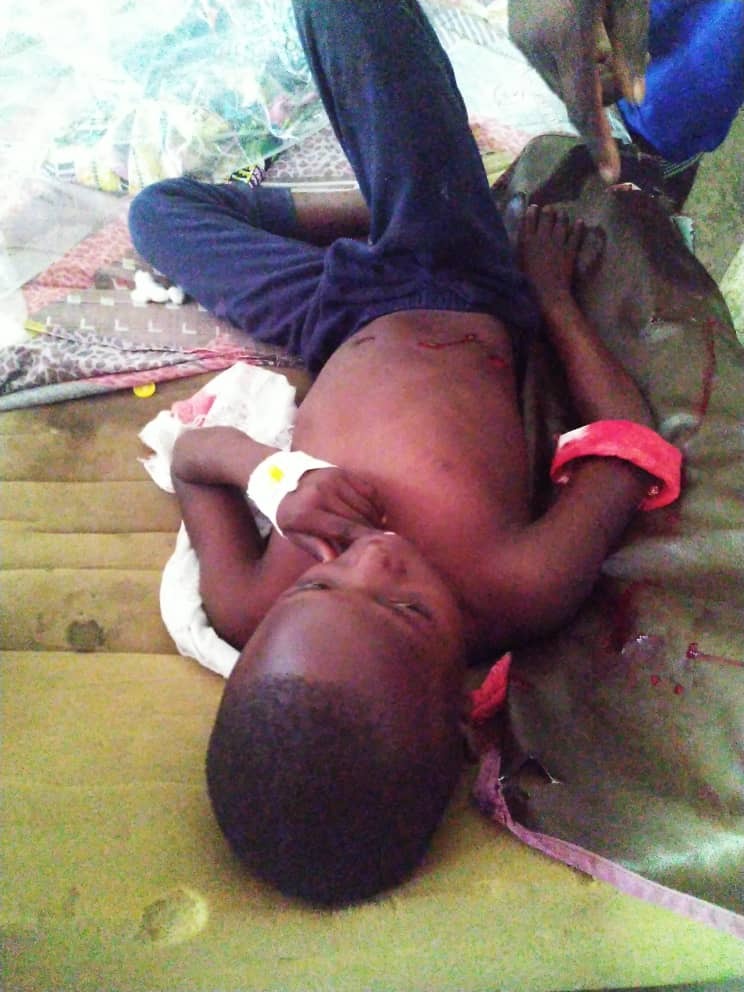 A child from Kasindi who was injured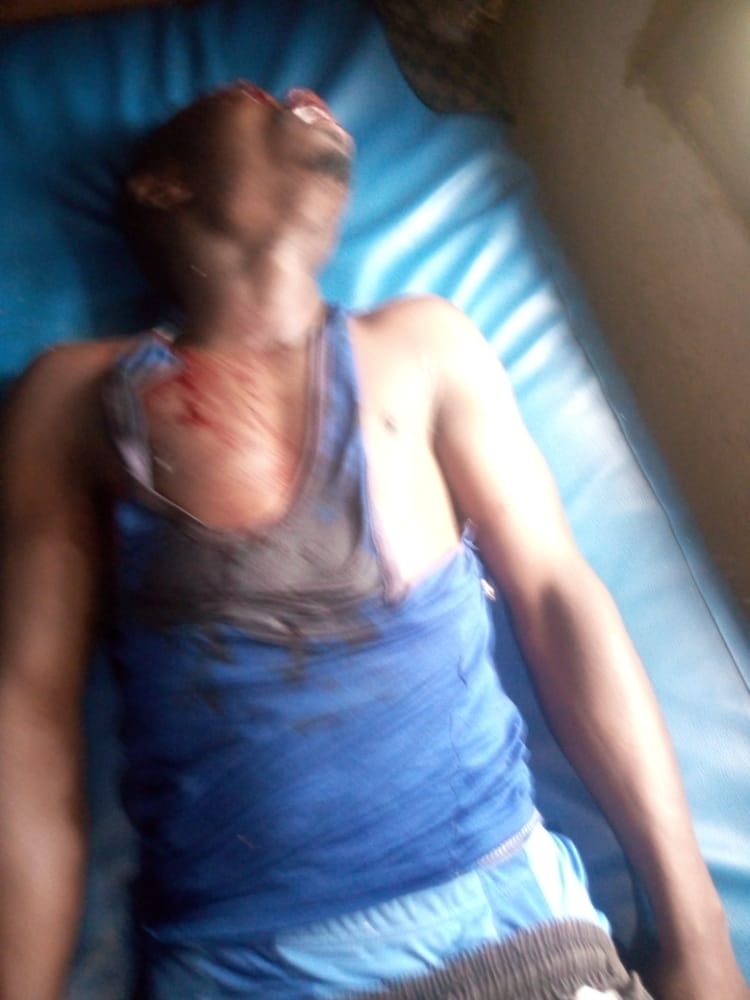 A citizen of Kasindi who was gunned down by UN peacekeepers