Taiwan's president has appeared at the country's largest annual naval and air exercises meant to train forces in defending the island amid a threat from China.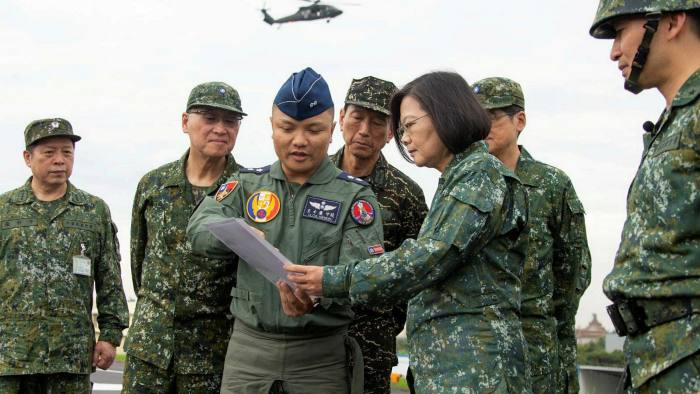 Taiwanese President Tsai Ing-wen was pictured boarding a naval warship where she watched various military drills that simulate an invasion of the country.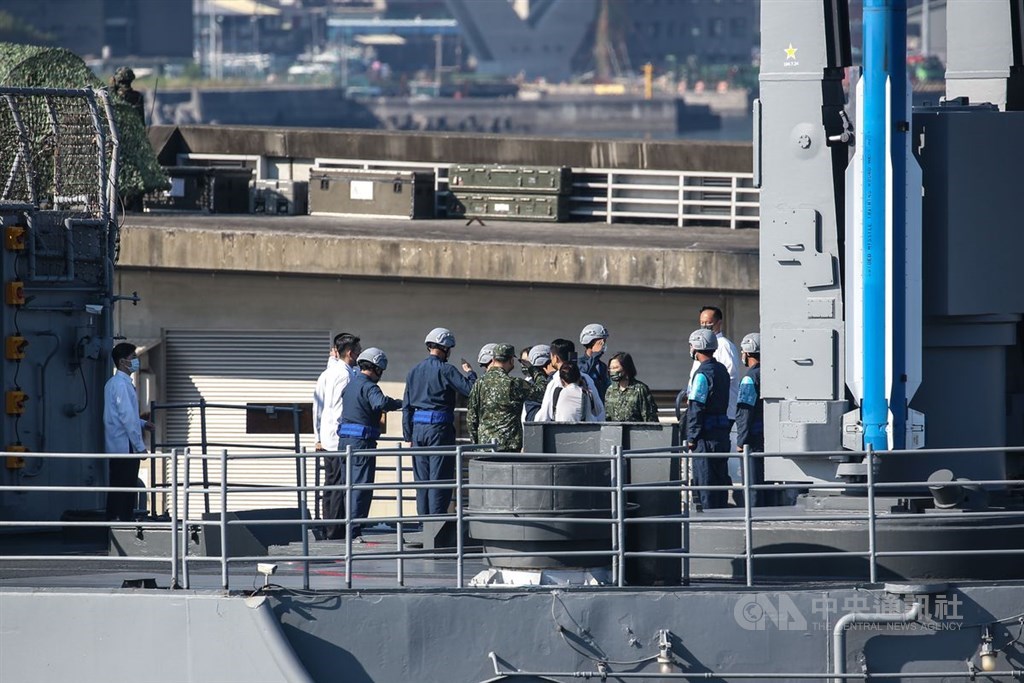 President Tsai Ing-wen (front row, third right) boards a Kidd-class destroyer to observe a joint naval combat readiness drill on Tuesday
The annual military drill dubbed the "Han Kuang" exercises involved 20 warships, including multiple frigates and destroyers. In addition, multiple aircraft and land vehicles also are involved in the drills.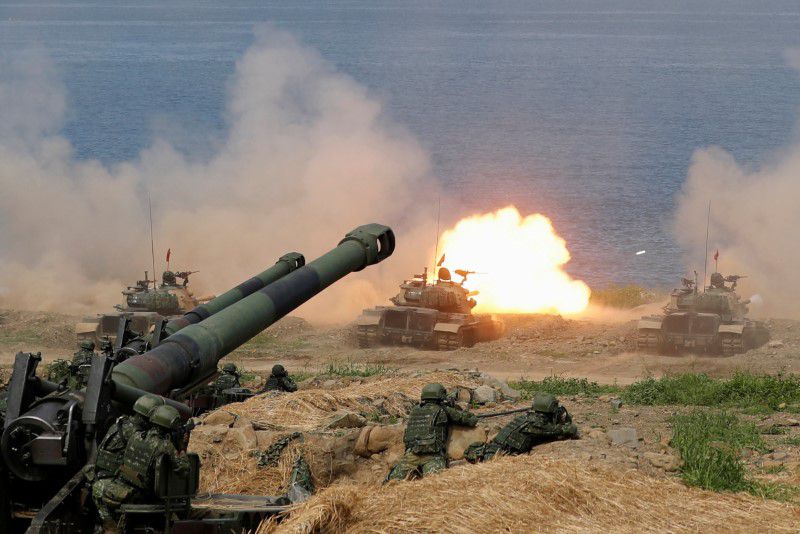 The exercises involve all branches of the Taiwanese military and include large portions of the operations being conducted in English, a signal that Taiwan is prepared to seamlessly integrate with the United States if an invasion of the island was to happen.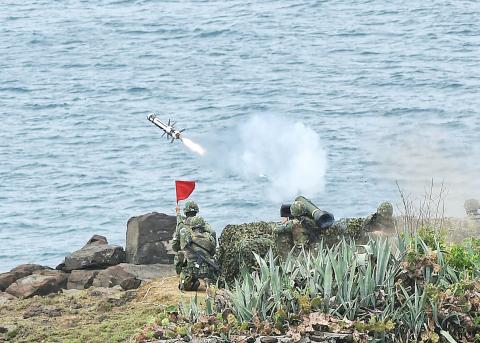 The head of the ministry's joint operations department, Lin Wen-Huang, told reporters "these drills will draw on the experience of Russia's invasion of Ukraine. We will keep a close watch on the Russia-Ukraine war and the movements of the Chinese Communist military, and will carry out the exercises."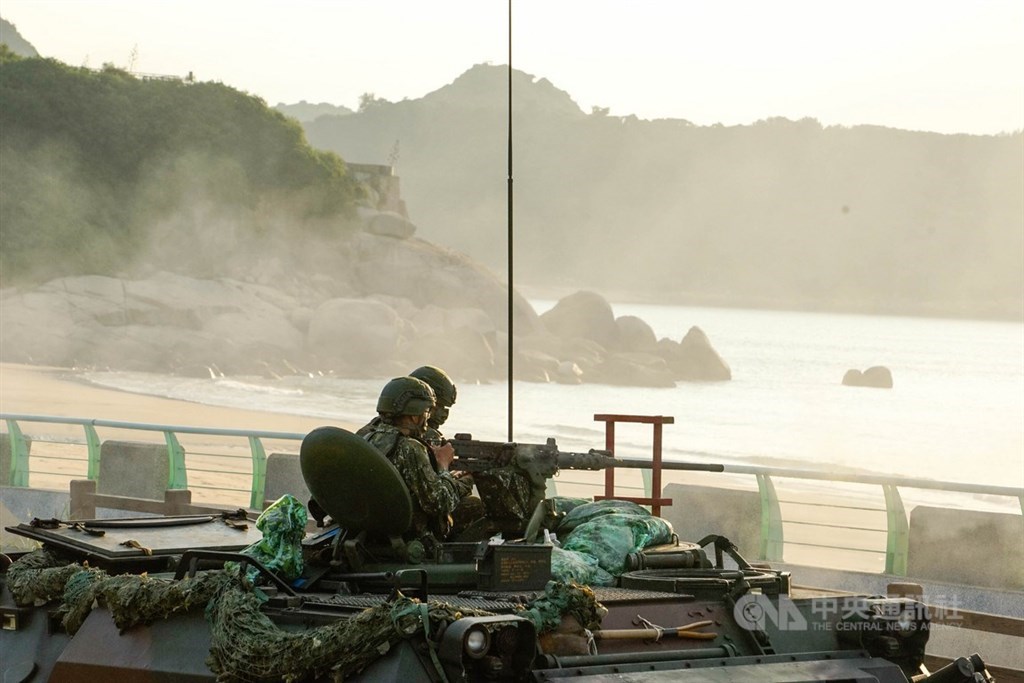 The Han Kuang military exercises are scheduled from July 25th to July 29th.