BREAKING NEWS:
EXTREME VIEWER DISCRETION ADVISED:
The entire FULL VIDEO has been attached at the bottom of this post. EXTREME VIEWER DISCRETION IS ADVISED.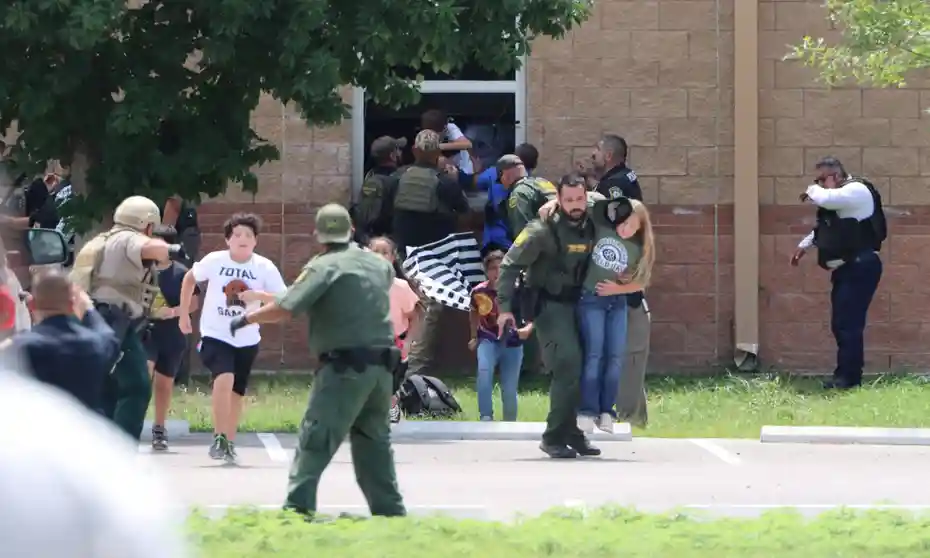 Newley released video obtained by the statesman shows roughly 4 minutes of footage from inside the Uvalde School shooting at Robb Elementary.
As the video begins, the gunman can be seen entering the school after crashing his grandmothers truck outside the school. A teacher can be heard screaming to lock the school doors. As the video progresses, a child can be seen looking at the shooter before he enters a classroom and starts firing indiscriminately. As the shooter begins to shoot, the child runs away. According to police, that child was heading back to the classroom the shooter entered after using the restroom.
As the video continues, officers begin filling up the hallways. At one point, officers are seen moving down the hallway until shots are fired toward them. At that point, the officers pulled back and appeared to wait for more units. At one point, an officer can be seen putting hand sanitizer on his hands as they wait to breach.
After some time, heavily armed officers eventually move into the classroom the shooter is confined in. You can hear multiple shots going off, followed by yelling from officers.