Police say that a group of 31 supremacists affiliated with a neo-nazi group have been arrested in Coeur d'Alene, Idaho.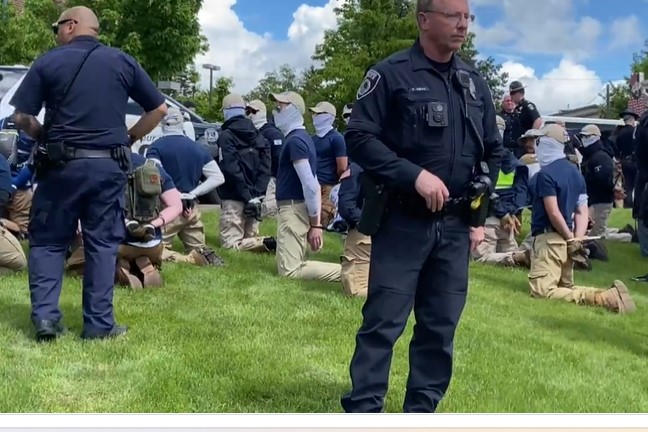 In a statement, police said "We received a telephone call from a concerned citizen who reported that approximately 20 people jumped into a U-Haul wearing masks, they had shields, and 'looked like a little army."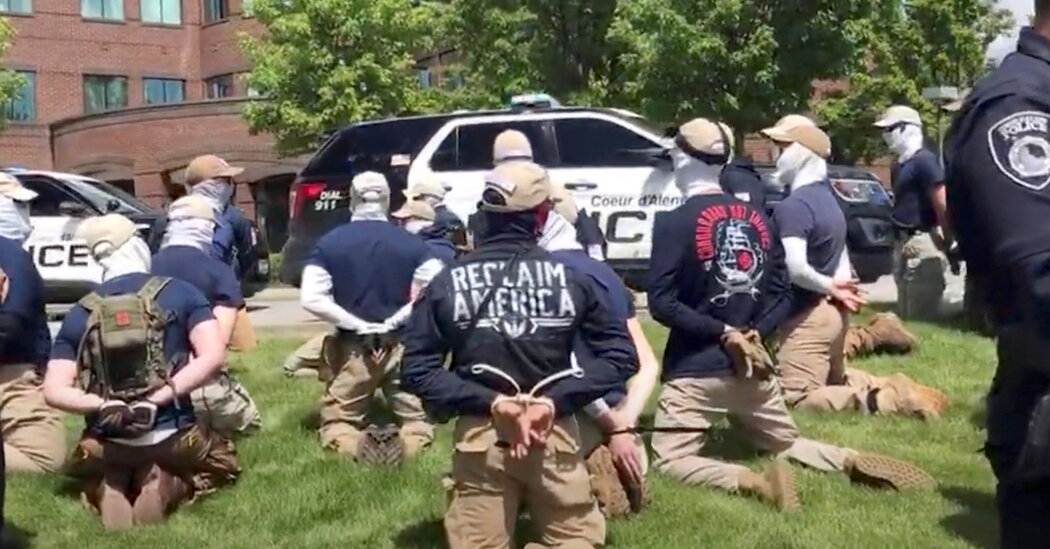 Police stopped the U-haul within 10 minutes of receiving the tip. After pulling the 31 individuals out, they found "shields, shin guards, other riot gear with them, and a smoke grenade." The Chief of Police said they also "seized paperwork that appeared to be very similar to an operations plan that a police or military group would put together for an event."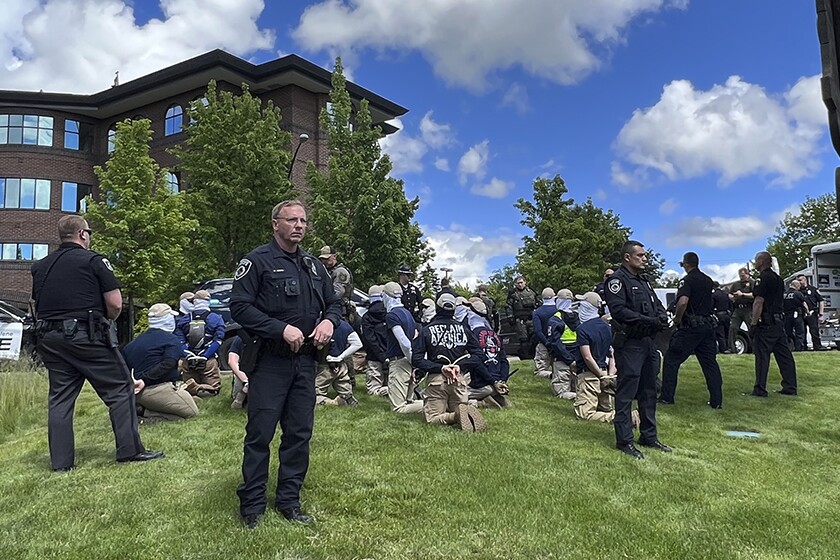 The sheriff adds that the men arrested planned to stage a riot in a local park and other downtown areas.
This is developing; more to come.