As supply shortages continue to have a strain on U.S. consumers, manufacturers are scrambling to ramp up production of baby formula as major retailers begin to have issues keeping formula stocked on shelves.
During the week of April 24th, 40% of baby formula was out of stock in more than 11,000 stores across the country. In comparison, only 2-8% of baby formula was out of stock during the first half of 2021. Six states including Texas, Tennessee, North Dakota, South Dakota, Iowa and Missouri reported more than half of available baby formula was sold out during the week of April 24th. Amid stockpiling concerns, major retailers, including Walgreens and CVS, have placed limits on how much formula a parent can buy at a time, allowing only three cans per family.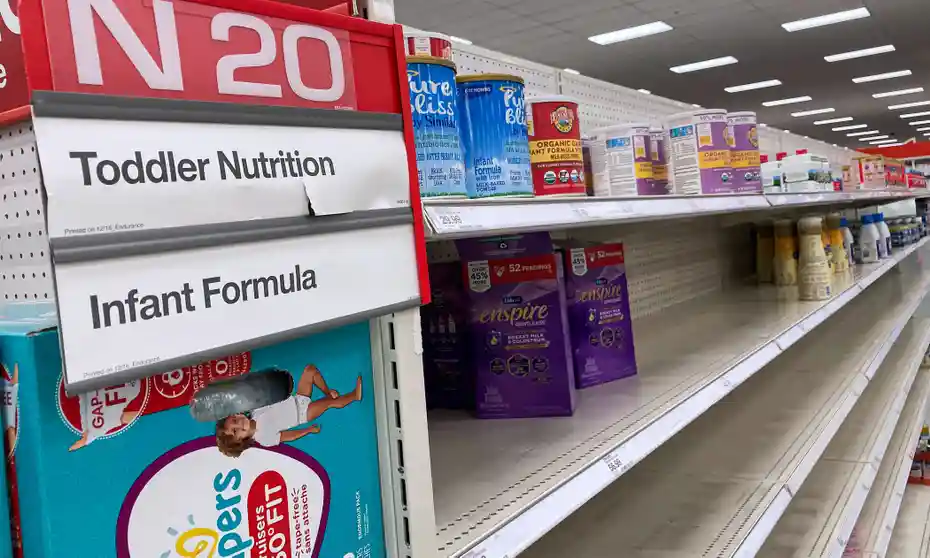 Experts say the strained baby formula supplies were further exacerbated after a recall by the manufacturer Abbott Nutrition. In February, Abbott recalled three of its products after reports of illness among infant consumers, including two who died. The recall had a hit on families who relied on public benefits such as WIC – a special food program for low-income women and children – because the manufacturer was the exclusive supplier for more than half of the agencies administering WIC. Abbott said in a statement last month, "we know that our recent recall caused additional stress and anxiety in an already challenging situation of a global supply shortage. We are working hard to help moms, dads, and caregivers get the high-quality nutrition they need for their babies."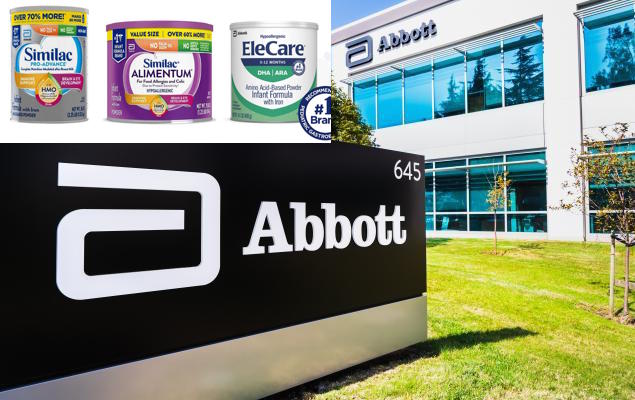 Amid the growing concerns, families have turned to social media groups to help find the product. In a Facebook group called "baby formula for sale," mothers are pleading for help in finding specific formulas for infants who have allergies to certain ingredients. One mother said, "looking for Similac NeoSure in the Arizona area! Please help! I'm almost out." In some areas, mothers are forced to flee to neighboring states to buy formula from surrounding families. "It's a nightmare," Ashley Hernandez, a mother of two, said. Ashley says she's been frantically
messaging potential sellers around her area to buy formula.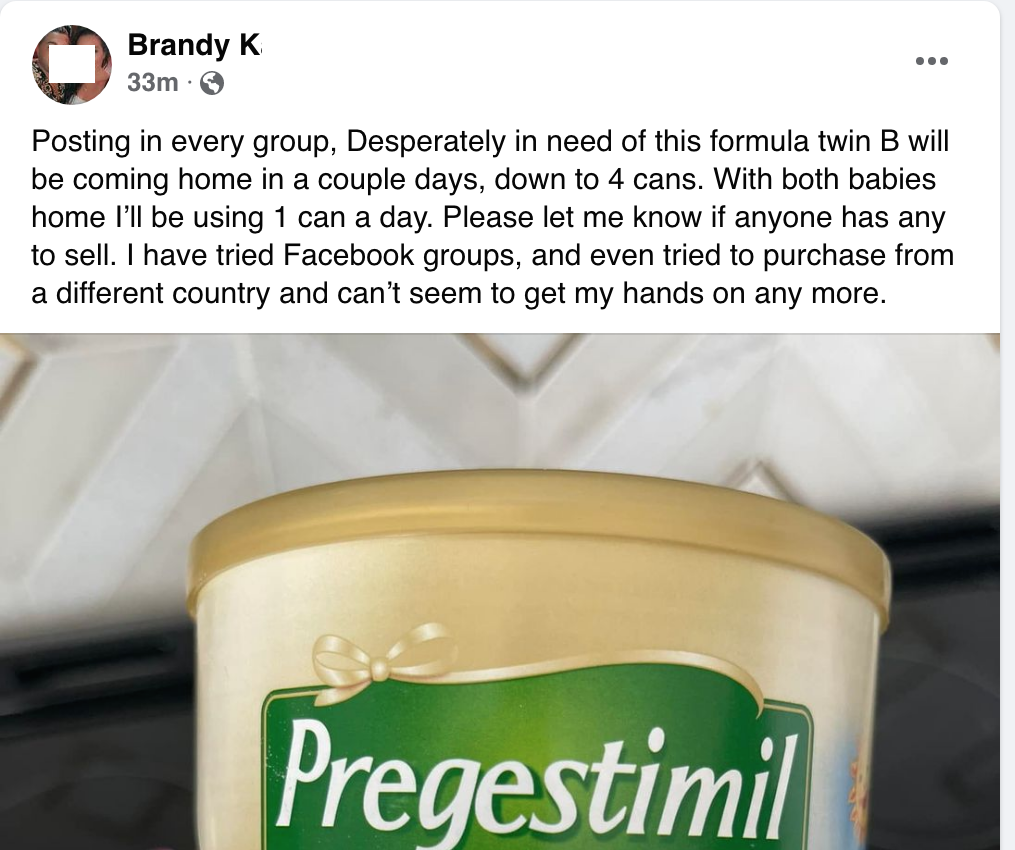 A woman on the "Baby formula for sale" Facebook page searching for a specific type of formula for her child
While the Facebook page has been a great place for people to find baby formula, it does have scammers trying to take advantage of those desperately searching for formula. One woman complained that she was scammed out of formula from someone. She says "I'm in tears… I am so stupid and trusted this girl and sent her my last $90 and when I asked if she got it [the money] she blocked me. I have one bottle of ready to feed left [baby formula] and thats it. I won't have anymore money until next month." The woman then asks if anyone has samples they could send her.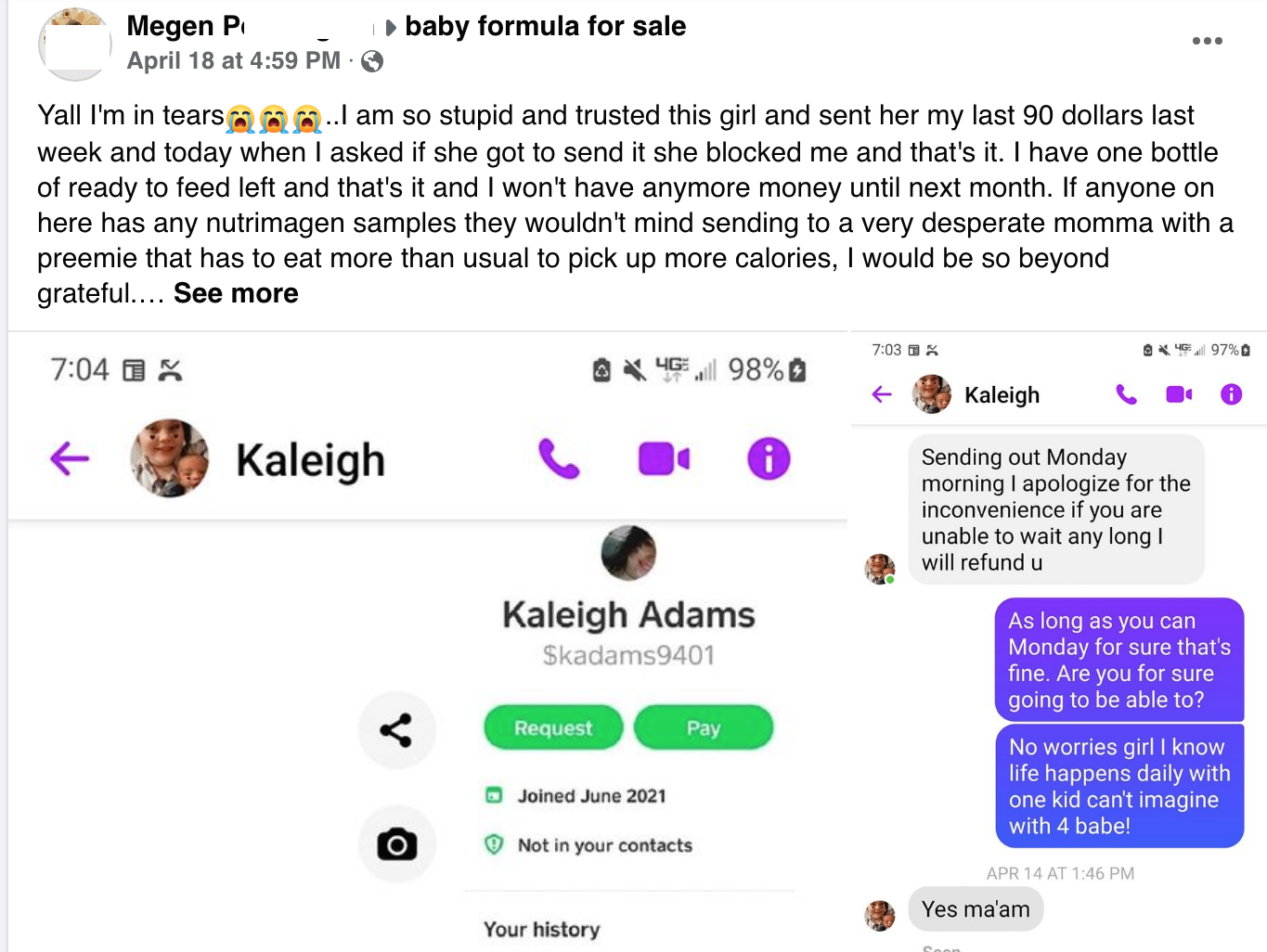 A woman says she was scammed out of baby formula and says she has no money left to get food for her child.