Gunmen in Ethiopia have killed at least 62 people in the region of Oromia.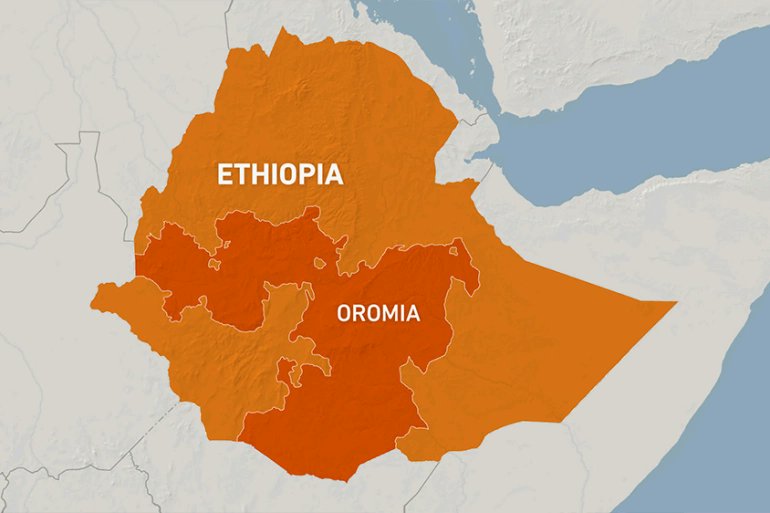 The attack occurred in the Amuru district, roughly 230 miles from the capital of Addis Ababa. According to reports on the ground, the gunmen were affiliated with the group "Fano."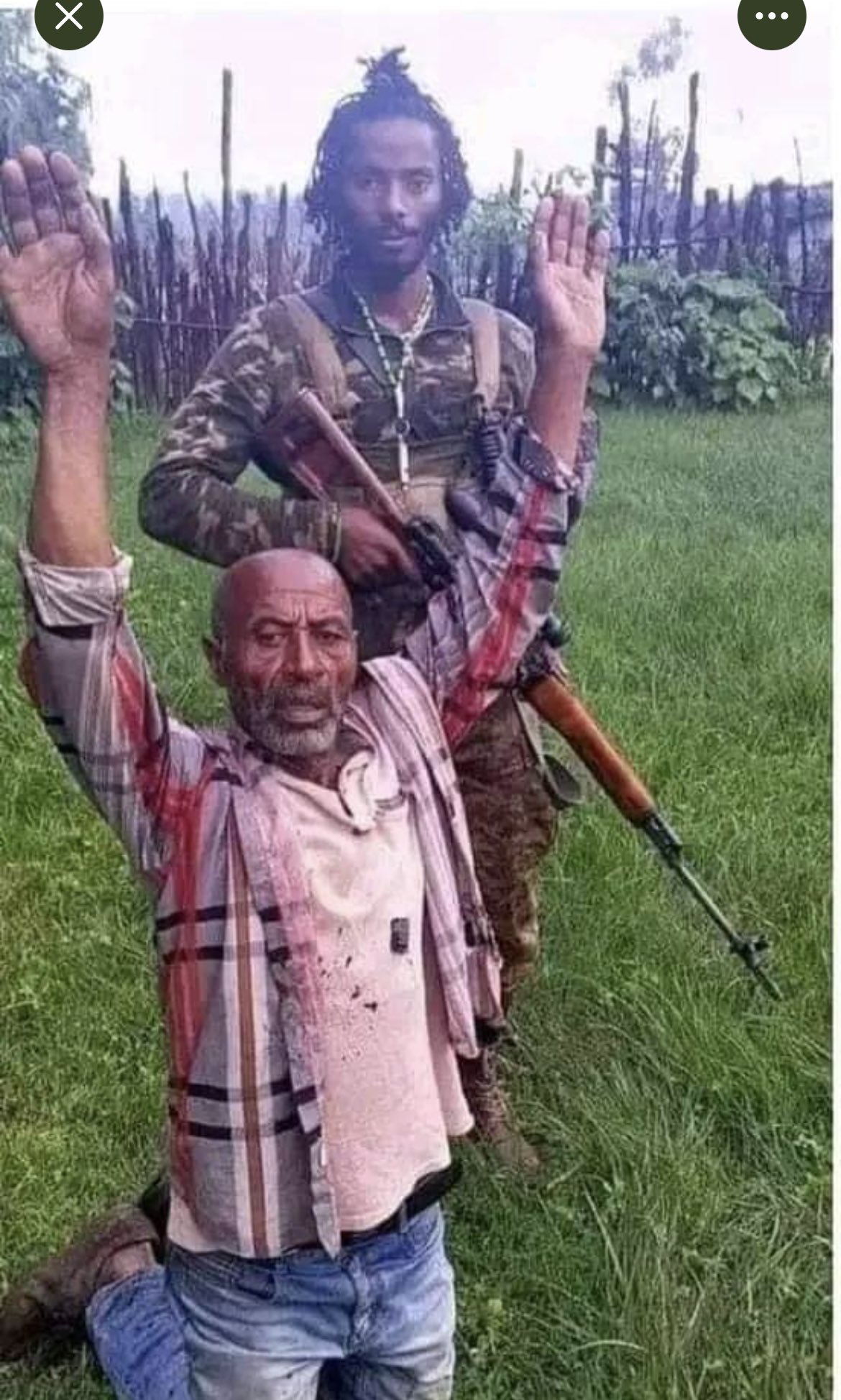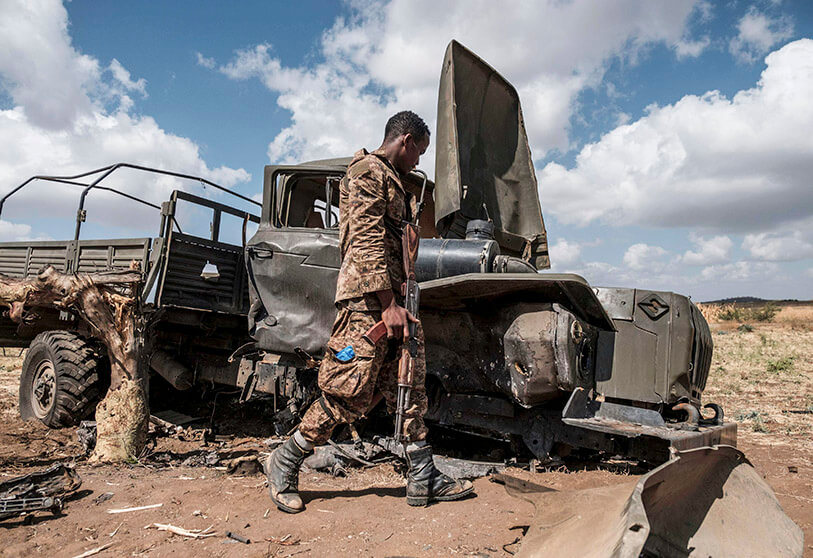 A witness who watched the massacre unfold said that between 150-200 militants arrived in the town and began killing men, women, and children. She added that militants rapped women as young as 14 years old.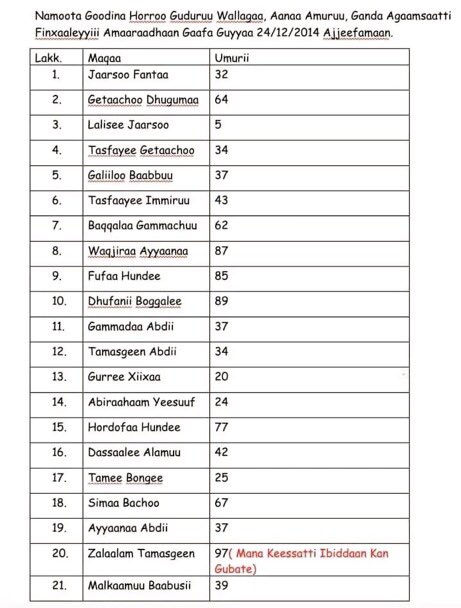 List of victims with their ages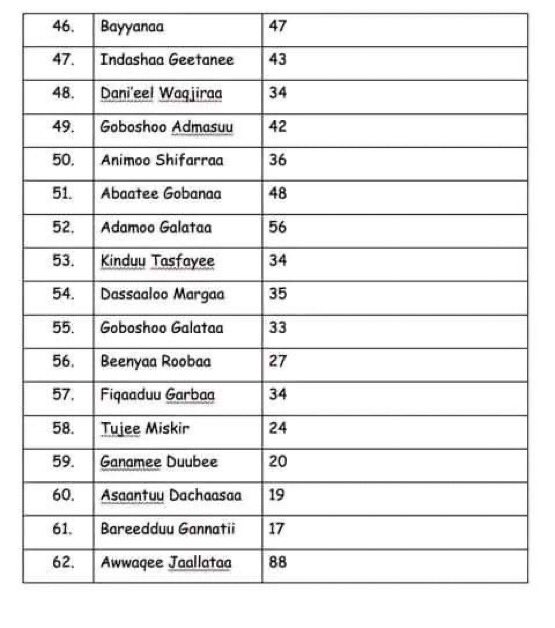 List of victims with their ages
After the attack, locals buried the bodies in mass graves. This comes amid escalating violence that has left hundreds dead as government forces fight rebels in Tigray.
The conflict resumed last week after a five-month ceasefire ended, with armed clashes on the ground and air raids over Tigray.