Already a subscriber? Make sure to log into your account before viewing this content. You can access your account by hitting the "login" button on the top right corner. Still unable to see the content after signing in? Make sure your card on file is up-to-date.
New York's Grand Central Station was temporarily shut down due to a "sit-in" by hundreds demanding an immediate ceasefire between Israel and Hamas. Protesters, donning black T-shirts with slogans like 'Ceasefire now' and 'Not in our name,' took over the iconic transport hub, emphasizing their call for peace and the cessation of attacks on Gaza.
The scene at the station was intense, with banners like "Mourn the dead, and fight like hell for the living," draped prominently on the concourse's staircase and across the departures board. As chants of "No more weapons. No more war. Ceasefire is what we're fighting for" echoed through the station, the New York Police Department intervened, arresting over 200 demonstrators.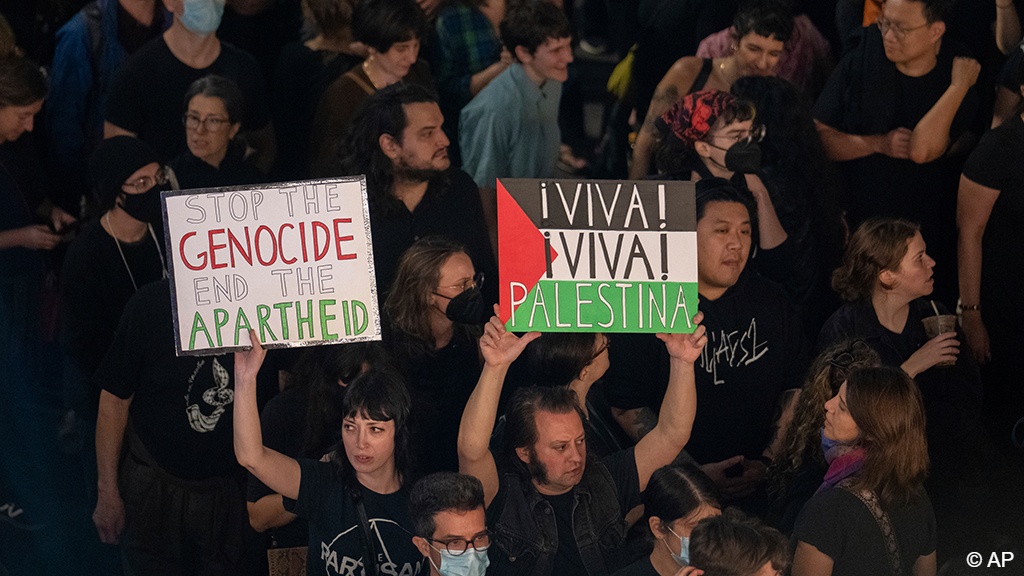 The event's organizers, Jewish Voice for Peace (JVP), claim the number to be upwards of 300. Visual evidence circulating online shows officers apprehending multiple protesters, some with their arms bound behind them.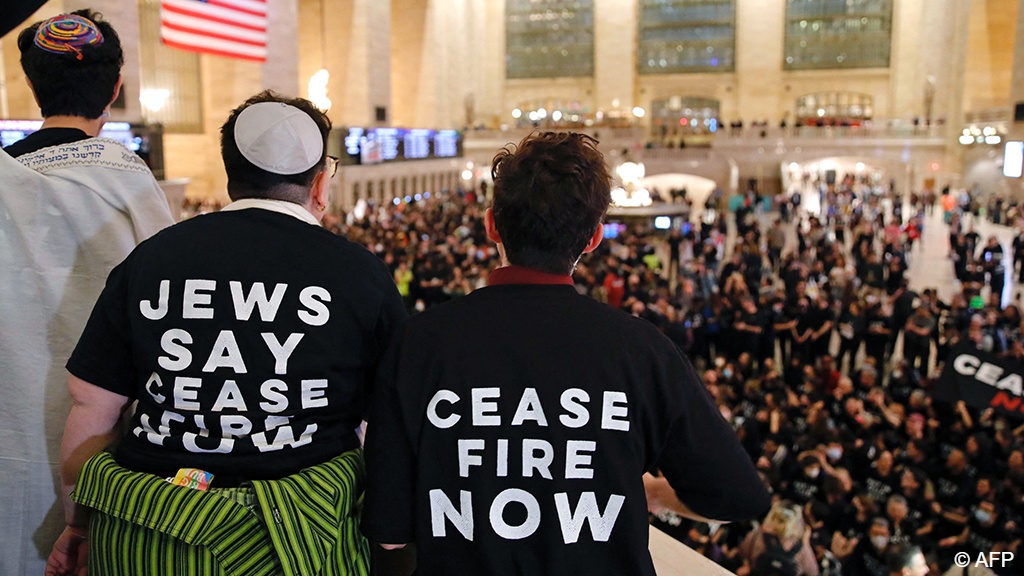 The demonstration also had a moment when rabbis initiated the event by lighting Shabbat candles and reciting the kaddish, a Jewish prayer for the deceased. Rabbi May Ye emphasized the urgency of their actions, stating, "While Shabbat is typically a day of rest, we cannot afford to rest while genocide is unfolding in our names."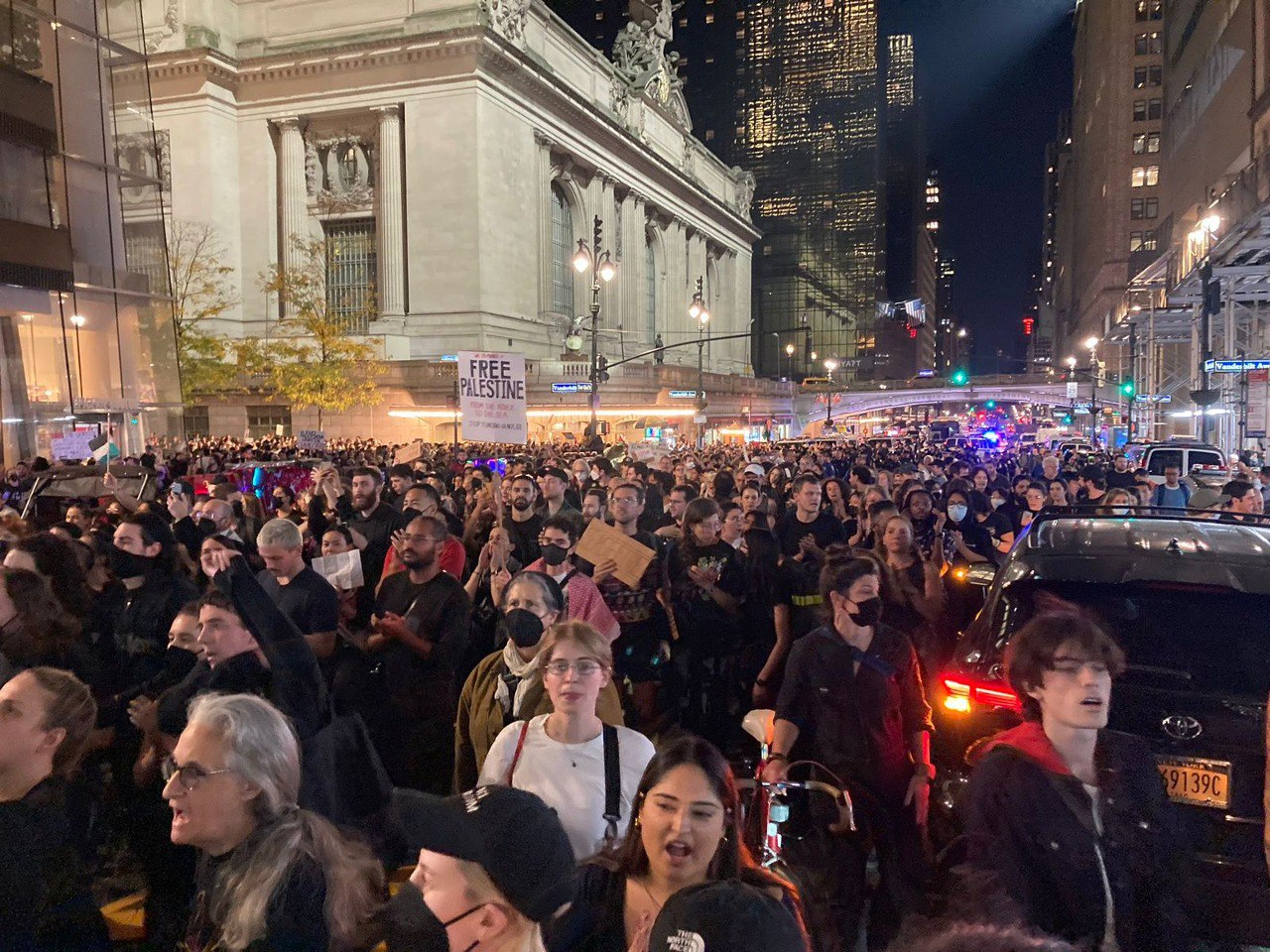 Reflecting on the broader perspective, Rabbi Ye also highlighted the interlinked fates of Palestinians and Israelis, arguing that true safety is rooted in "justice, equality, and freedom for all."