Already a subscriber? Make sure to log into your account before viewing this content. You can access your account by hitting the "login" button on the top right corner. Still unable to see the content after signing in? Make sure your card on file is up-to-date.
According to the United Nations, attempts to transport aid to Palestinians in the Gaza Strip hit a snag on Tuesday, with 20 trucks stalling at a crossing. This comes amidst President Joe Biden's concerns over the pace of humanitarian efforts, stating the deliveries are "not fast enough."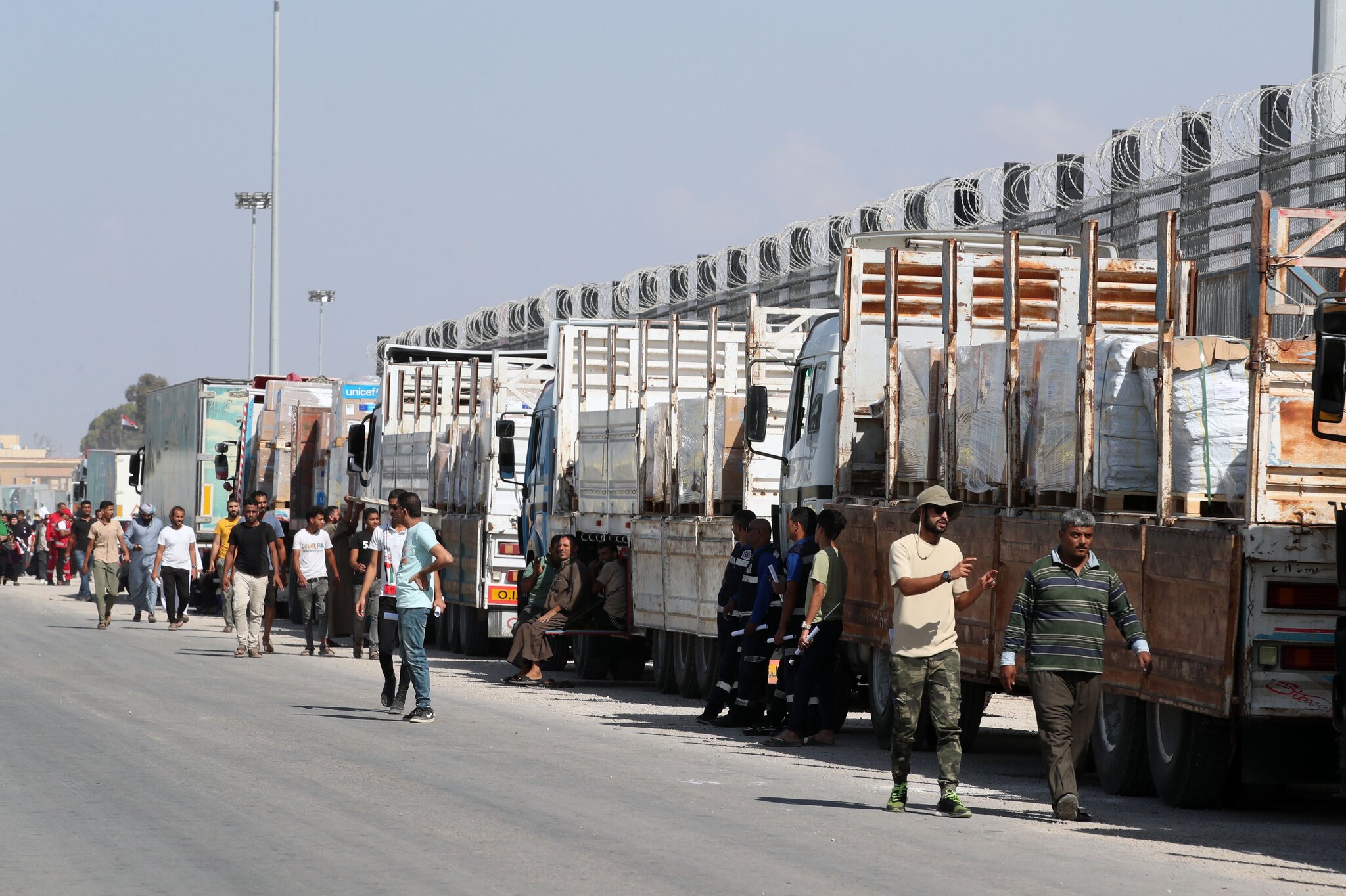 The US is currently discussing with Israel, Egypt, and the UN to establish an effective mechanism to ensure aid reaches Gaza. The primary challenges faced include inspection procedures for the aid and ongoing bombardments near the Gaza border. While the UN aid spokesperson, Eri Kaneko, expressed hopes for materials to enter Gaza soon, she refrained from explaining the specific reasons behind Tuesday's delay.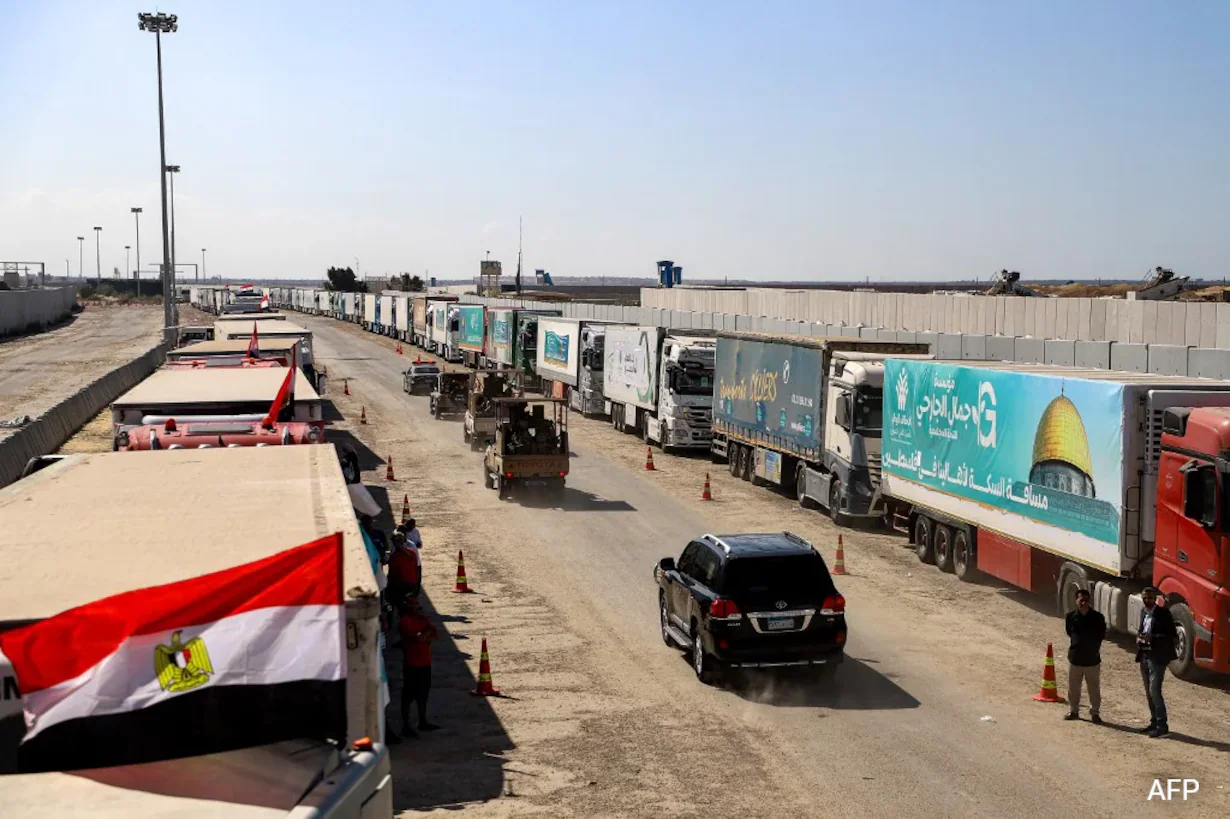 Rafah, the key crossing into Gaza, which doesn't share a boundary with Israel, has been scrutinized for aid delivery, especially since Israel's stringent blockade of the region following an October 7 attack by Hamas militants. Since the commencement of limited aid dispatches on Saturday, a mere 54 trucks have managed to get through, bearing essentials like food, medicine, and water. UN Secretary-General Antonio Guterres termed this meager relief effort as "a drop of aid in an ocean of need."
Fuel, a critical need, still needs to be delivered due to Israeli apprehensions regarding its potential misuse by Hamas. John Kirby, the White House national security spokesperson, acknowledged Israel's concerns as valid but emphasized the essential need for fuel deliveries for the residents of Gaza.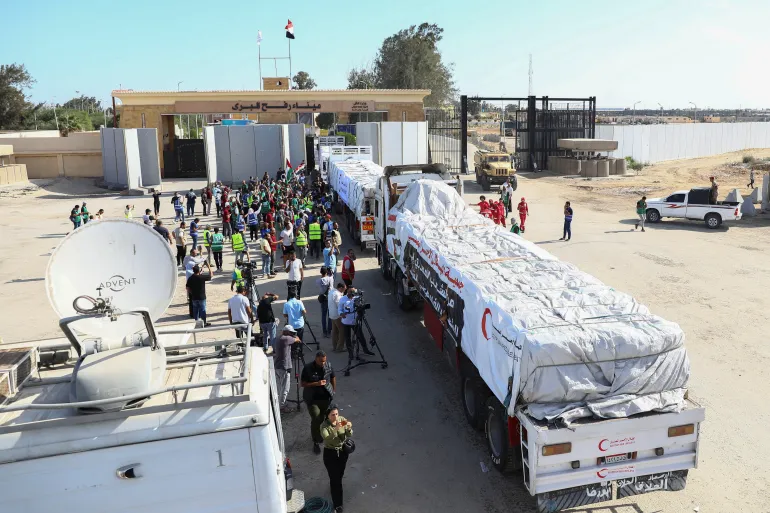 The situation grows increasingly dire as the UN cautions that its fuel reserves are on the brink of exhaustion. UNRWA, the UN agency aiding Palestinians in Gaza, signaled that its operations could come to a standstill by Wednesday night without any fuel arrivals.
Lynn Hastings, a senior UN aid official, pointed out to the Security Council that they have "400,000 liters on trucks ready to go," enough to last an estimated two and a half days.