Already a subscriber? Make sure to log into your account before viewing this content. You can access your account by hitting the "login" button on the top right corner. Still unable to see the content after signing in? Make sure your card on file is up-to-date.
Amidst an ongoing uniform shortage, Marine Corps commanders have received authorization to permit troops to don desert-pattern uniforms or flame-resistant outfits, known as FROGs.
The deficiency, primarily in the woodland Marine pattern (MARPAT) uniforms, emerged as a significant concern for the Marine Corps after the COVID-19 pandemic disrupted global supply chains.
Gen. Eric Smith, the Marine Corps commandant, addressed this issue in a video message, stating, "I can't get cammies." He further clarified that the challenge would persist until fall 2024 due to manufacturing backlogs. Emphasizing the importance of upholding the Marine Corps' image, Smith noted the need to avoid "a situation where a Marine is wearing unserviceable cammies." While individual Marines cannot unilaterally choose their attire, commanders at the battalion or squadron level, typically lieutenant colonels, can make these decisions based on serviceability concerns.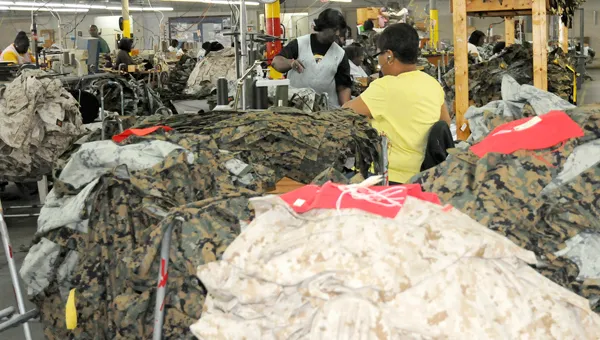 American Apparel Inc., an Alabama-based manufacturer, was contracted in 2017 to produce the Marine Corps combat utility uniforms for a five-year period. Despite anticipation of uniform restocks earlier this year, the shortfall remains. In the interim, the leadership is urging flexibility among the ranks, with Smith reassuring, "We're gonna get this fixed, Marines."