Already a subscriber? Make sure to log into your account before viewing this content. You can access your account by hitting the "login" button on the top right corner. Still unable to see the content after signing in? Make sure your card on file is up-to-date.
The Kilauea volcano in Hawaii has erupted once more.
Kīlauea Volcano, Hawaii, one of the most active volcanoes on Earth has just begun erupting again.

Fascinating 1 minute timelapse of the eruption. pic.twitter.com/2iGcID81Zx

— Colin McCarthy (@US_Stormwatch) September 11, 2023
The Hawaii Volcano Observatory noted the reactivation of the Kilauea volcano, one of the world's most active, on Sunday afternoon following a two-month hiatus. The event, which saw lava fountains reaching heights of over 79 feet, took place at the volcano's summit.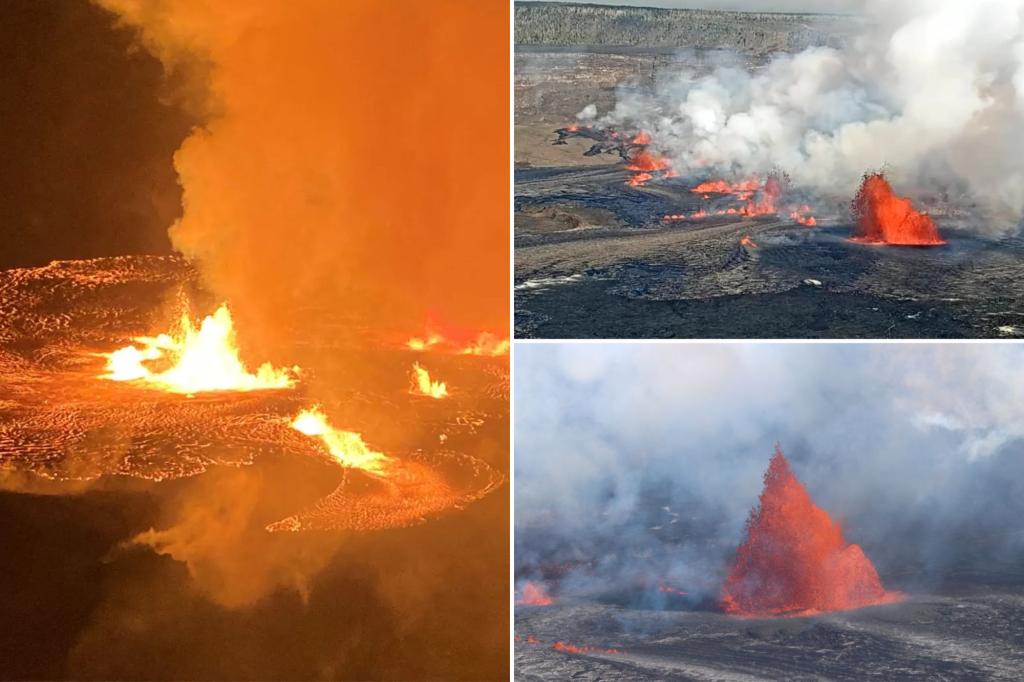 Preceded by significant seismic activity and "rapid uplift" of the summit area, the United States Geological Survey (USGS) witnessed the eruption early Monday through a live stream set up at the rim of the caldera, showcasing multiple fissures in the crater expelling lava fountains. Following the eruption, USGS elevated Kilauea's aviation color code from orange to red and raised the volcano alert level from watch to warning.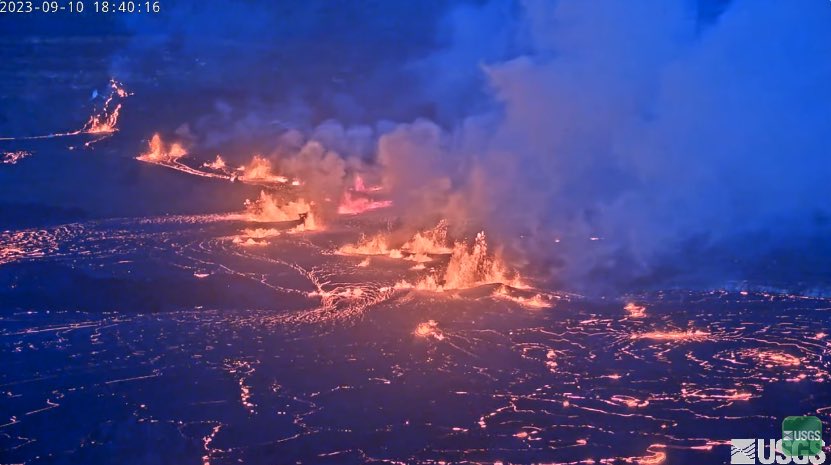 Despite the dramatic visuals, the Hawaii Emergency Management Agency has confirmed that the current eruption "does not pose a lava threat to communities." They cautioned, however, that eruptions like this can release "volcanic particles and gases which may create breathing problems for people exposed." Situated in a closed section of the Hawaii Volcanoes National Park on Big Island, a safe distance from populated areas, Kilauea is renowned for being a smaller yet significantly more active volcano compared to its neighbor, Mauna Loa.
Marking its third eruption this year, following previous activities in January and June, Kilauea has a long history of frequent eruptions. From 1983 to 2019, the volcano erupted almost without pause, presenting substantial challenges in 2019 when a series of earthquakes coupled with a major eruption resulted in the devastation of hundreds of residential and commercial properties.
The last eruption recorded before this recent event spanned several weeks beginning in June