The Russian state space agency, Roscosmos, announced the deployment of the next-generation Sarmat intercontinental ballistic missile, a weapon previously touted as "invincible" by President Vladimir Putin.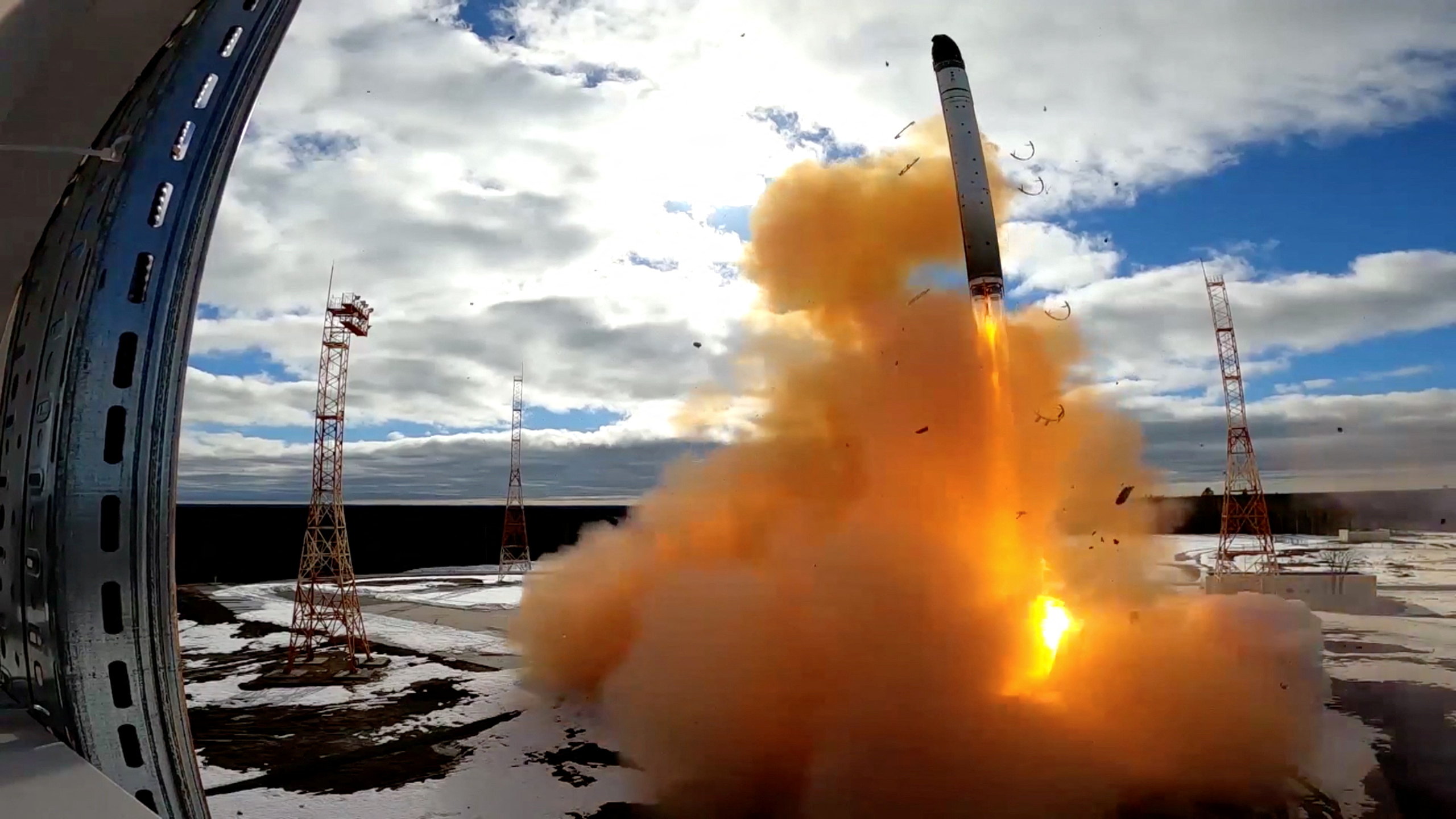 On Friday, Roscosmos general director Yuri Borisov confirmed, "the Sarmat strategic complex has been put on combat duty."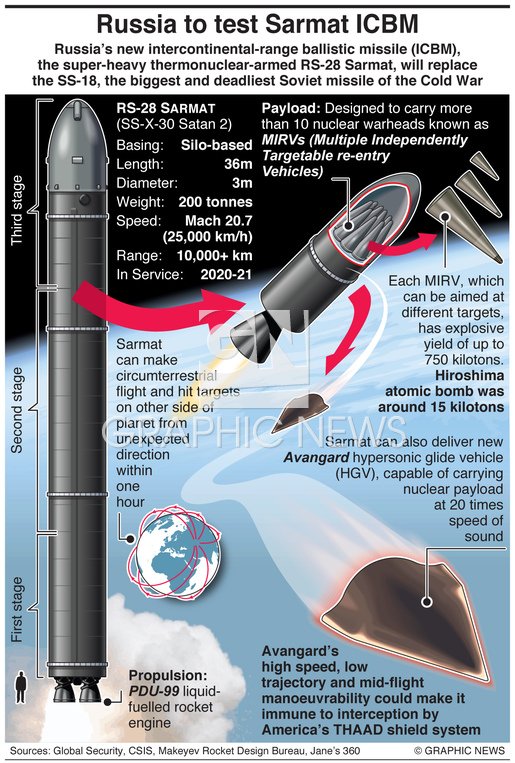 As the state-controlled RIA Novosti news agency reported, the Kremlin initially projected the missile's readiness for combat by the close of 2022. However, by June, a specific deployment date remained elusive, with Putin simply alluding to its combat readiness "soon."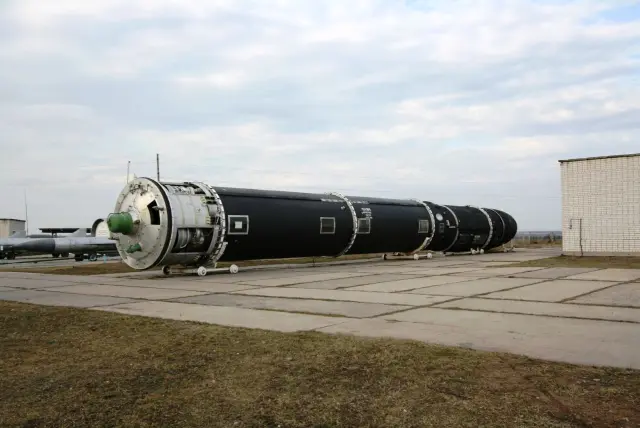 Last year, Moscow celebrated the successful test of the Sarmat missile, renowned for its capacity to carry nuclear payloads. During the ongoing war in Ukraine, Putin emphasized the missile's potential to make adversaries "think twice."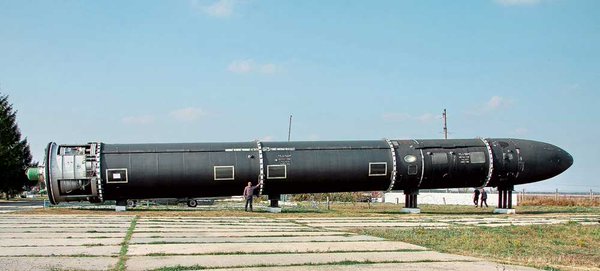 Known to Western analysts as Satan 2, this missile, alongside the Kinzhal and Avangard hypersonic missiles, were unveiled in 2018 as part of Russia's cutting-edge arsenal. The 200-ton Sarmat's design specifically allows it to circumvent anti-missile defense mechanisms, presenting a limited window for rival surveillance to detect its launch.