Rudy Giuliani, former New York City mayor and personal attorney to former President Donald Trump, has been detained in Georgia concerning alleged attempts to overturn the state's 2020 election results.
Upon flying into Atlanta from New York City, Giuliani willingly surrendered at Fulton County jail on Wednesday. His detention comes in the wake of last week's indictment, which accused him, Trump, and 17 others of orchestrating a conspiracy aimed at undermining the 2020 presidential race. The group allegedly exerted pressure on local officials, spread falsehoods, and attempted to defraud Georgia, even resorting to tampering with voting equipment.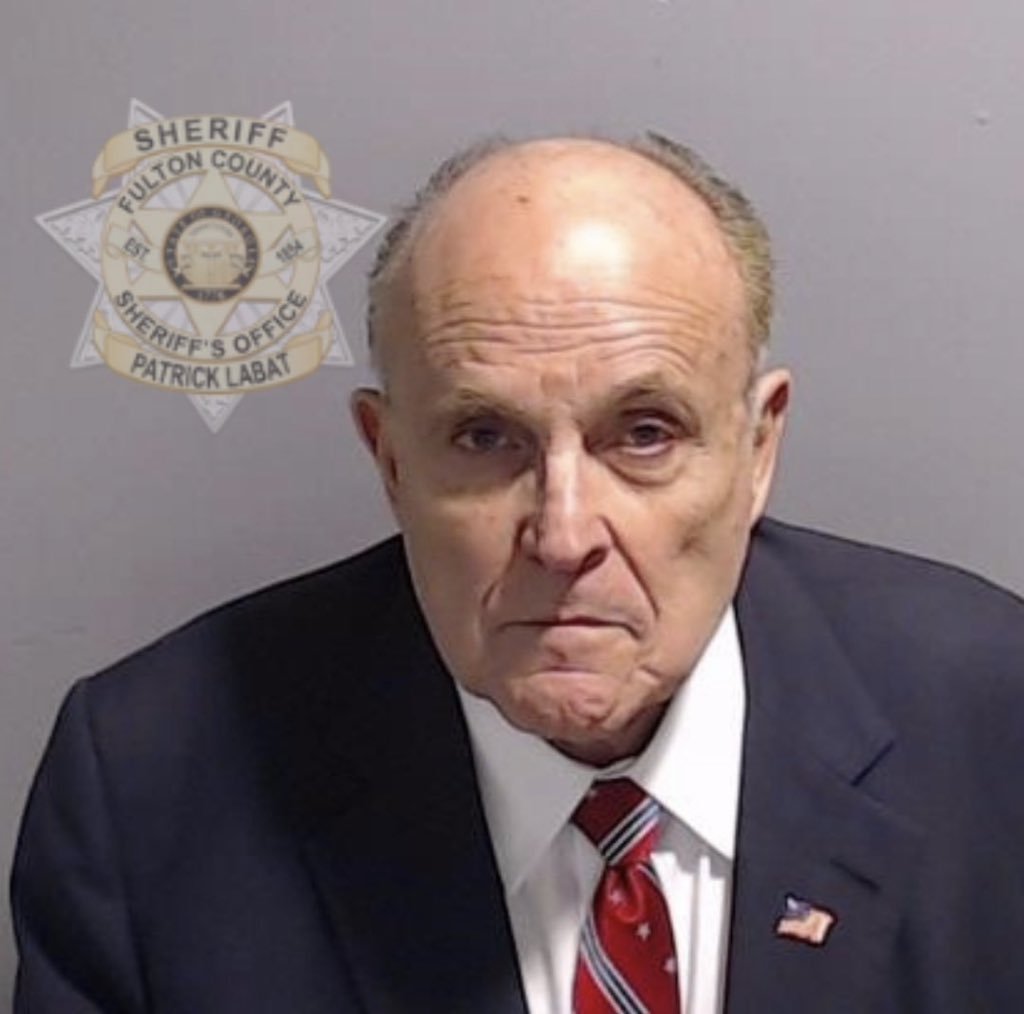 Speaking to reporters before his surrender, Giuliani asserted, "I'm going to Georgia and I'm feeling very, very good about it, because I feel like I'm defending the rights of all Americans. I'm telling the truth. They're lying."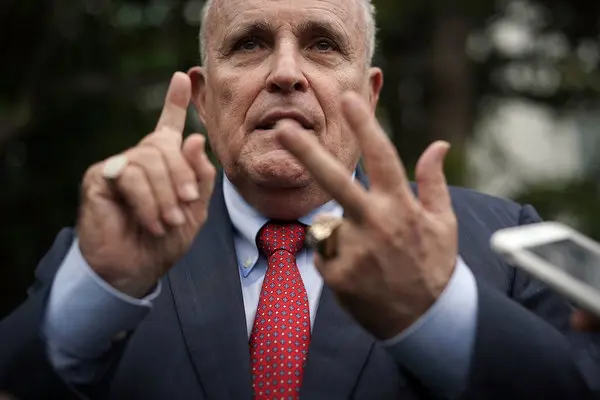 Following his booking procedures, which included fingerprinting and a mugshot, Giuliani secured his release on a $150,000 bond, only surpassed by Trump's bond in the case. All indicted individuals face a surrender deadline by noon on Friday. Notably, Trump is expected to surrender at the same facility on Thursday. Among others who have already turned themselves in include lawyers Kenneth Chesebro, Sidney Powell, and Ray Smith, as well as ex-Georgia Republican Party leaders Cathy Latham and David Shafer. Trump's former attorney, John Eastman, and Republican poll watcher Scott Hall were among the first to submit themselves to authorities on Tuesday.