Despite ongoing interference from China's Coast Guard and navy, the Philippines successfully delivered supplies to sailors aboard the stranded Sierra Madre in the contested South China Sea.
AFP Western Command Cmdr Vice Adm. Alberto Carlos congratulates a soldier who has just returned frm duty at the BRP Sierra Madre after the Philippines conducted a succesful rotation and resupply mission despite blockade attempts by China @gmanews @24OrasGMA pic.twitter.com/rO5obPEnJM

— Joseph Morong 🇵🇭 (@Joseph_Morong) August 23, 2023
Background:
The Sierra Madre was grounded intentionally by the Philippines on the Second Thomas Shoal, referred to as Anyungin Shoal locally, approximately a quarter-century ago to solidify its claim to the region situated about 124 miles from the Philippine Palawan island.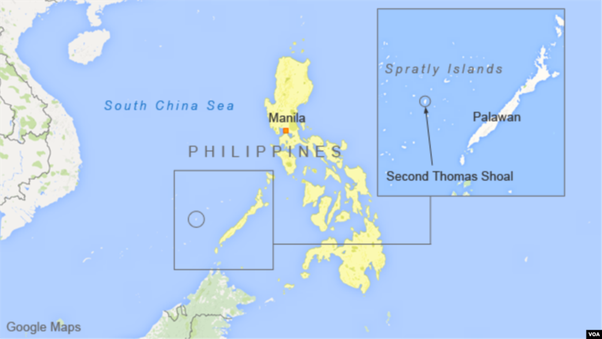 While the Philippines frequently rotates and resupplies the crew on this deteriorating vessel, a recent mission was obstructed by water cannons from Chinese boats, triggering global concerns and prompting the U.S. to caution against such provocations, emphasizing that they could destabilize the region's peace.
Despite the previous confrontation, this resupply attempt faced persistent challenges from smaller Chinese vessels trying to hinder the Filipino resupply ships. Nevertheless, they successfully dodged the obstructions on Tuesday, with the Philippine Navy remaining vigilant throughout the operation. "We are not going to back down in exposing their aggressive behavior in the West Philippine Sea," stated Jay Tarriela, the Philippine Coast Guard spokesman, likening the scenario to a "David and Goliath" situation.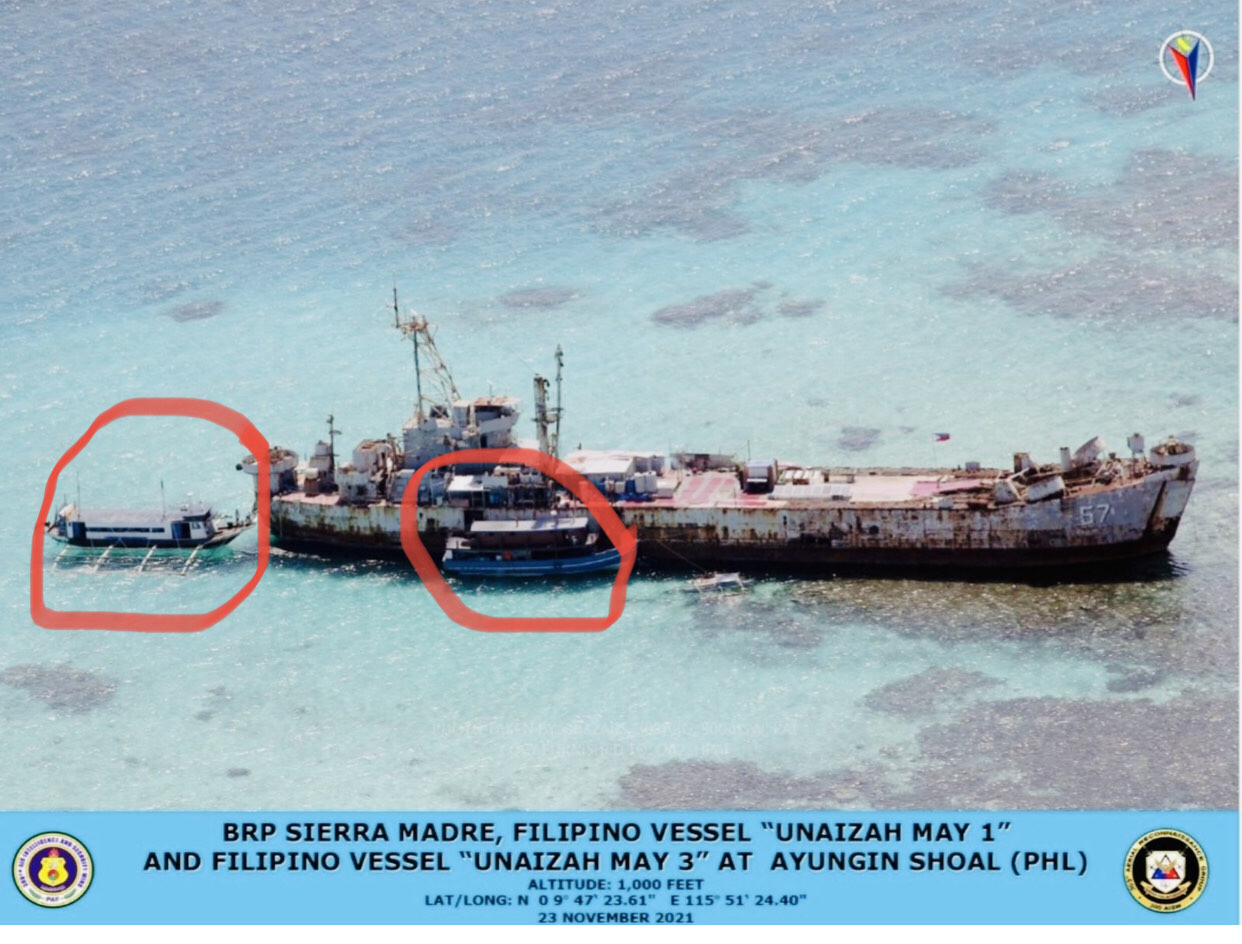 China's expansive claims over the South China Sea have been marked by heightened assertiveness, including constructing artificial islands, establishing military outposts, and regular deployments of their coastguard and fishing vessels. The Philippines, along with other Southeast Asian nations, has overlapping territorial claims over these waters, naming them the West Philippine Sea.
Notably, China's nine-dash line, used to justify its claims, was invalidated by a 2016 U.N.-backed court ruling, which China continues to disregard, leading to increased regional tensions.
Reiterating the nation's stance, Tarriela expressed on Wednesday that the Philippines remains determined to voice concerns over China's actions in the disputed waters. "We're going to continue this transparency initiative," he emphasized, viewing it as a crucial measure against "Chinese grey zone activity in the West Philippine Sea."