Federal agents have shot and killed a Utah man, identified as Craig Robertson, who allegedly made threats against President Joe Biden, Vice President Kamala Harris, and Manhattan District Attorney Alvin Bragg, before the President visited the state.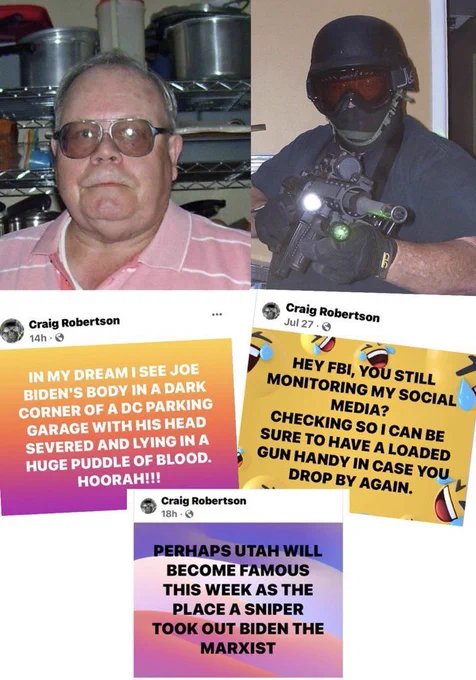 The incident occurred early on Wednesday when the Federal Bureau of Investigation (FBI) attempted to serve search and arrest warrants at Robertson's residence in Provo, Utah. Sources revealed that Robertson was armed at the time, leading to the fatal shooting. In an official statement, the FBI noted that the incident was under review, adding that the agency "takes all shooting incidents involving our agents or task force members seriously."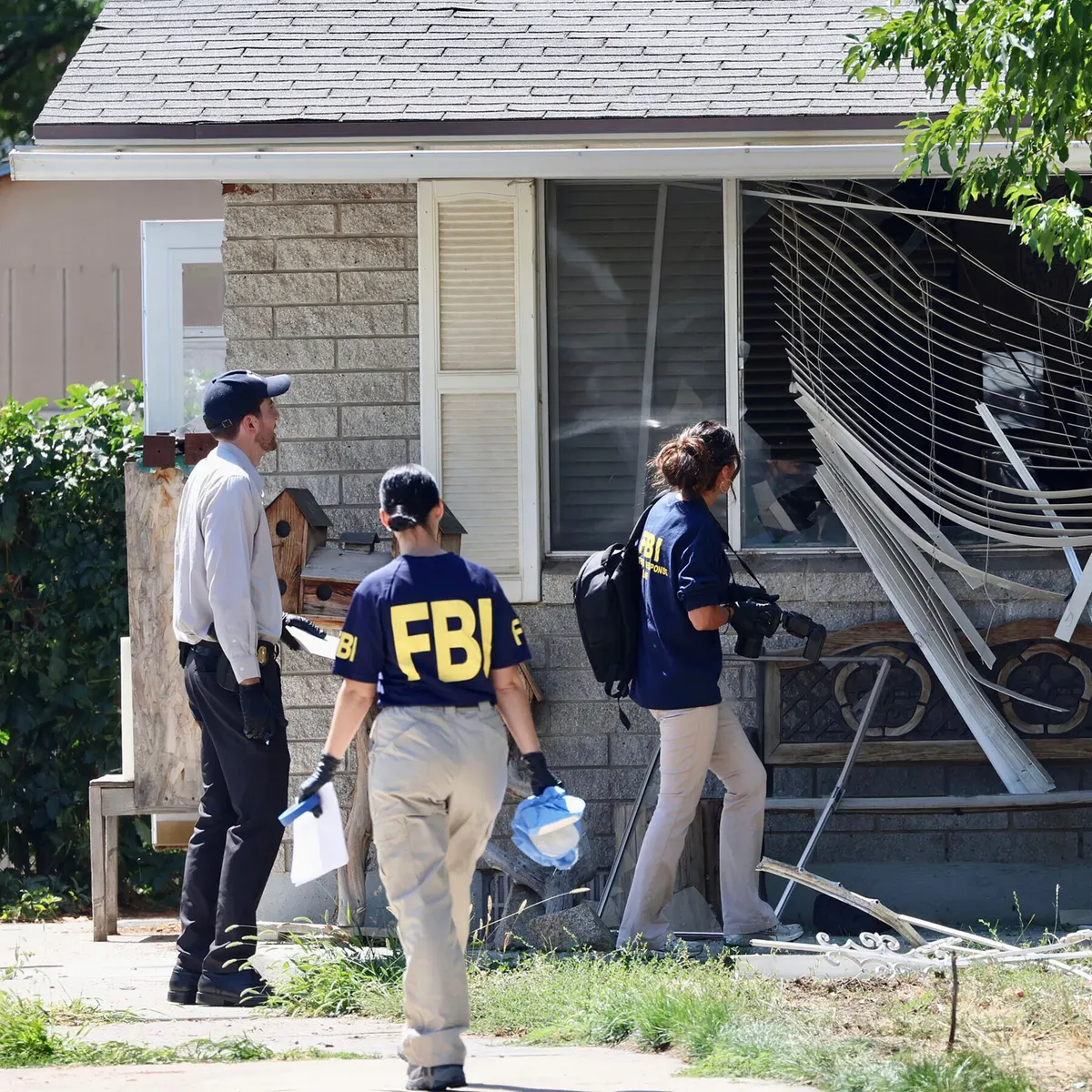 Robertson faced three felony counts at the time of his death, including making interstate threats and threats against the President. The criminal complaint also shed light on Robertson's social media activity, where he openly expressed violent intentions toward perceived enemies of former Republican President Donald Trump. Particularly concerning were posts in which Robertson mentioned the need to "clean the dust off the M24 sniper rifle" in light of Biden's visit to Utah and another from September 2022, stating, "The time is right for a presidential assassination or two. First Joe then Kamala!!!"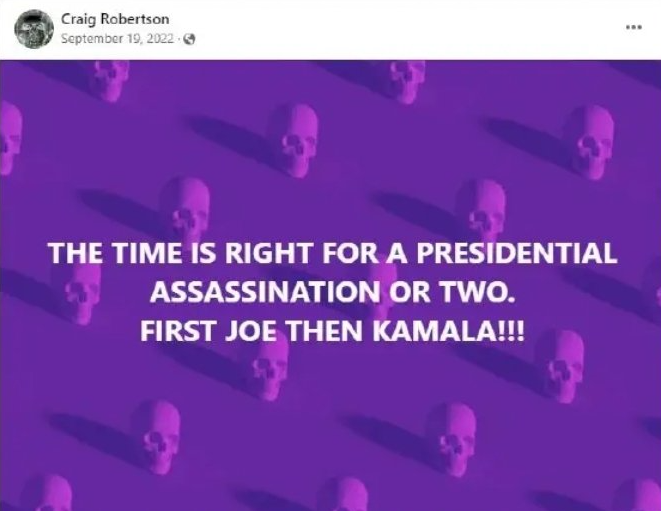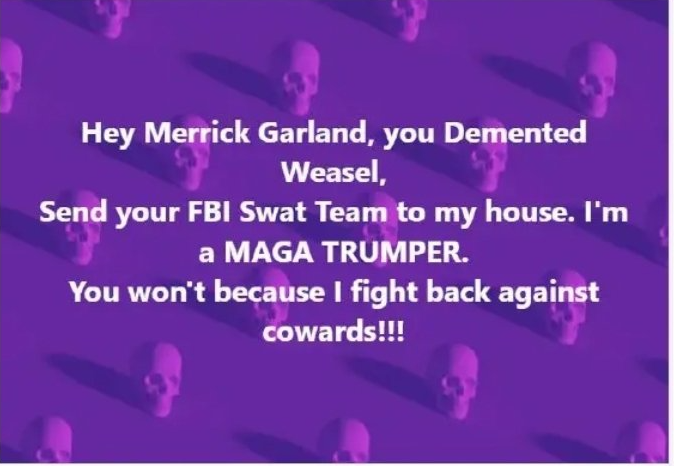 In addition to targeting the President and Vice President, Robertson had also targeted Merrick Garland and Alvin Bragg, who had previously filed the first criminal indictment against Trump in New York.
The FBI was alerted in March to Robertson's online posts, where he described wanting to "put a nice hole in his [Bragg's] forehead." Robertson also identified himself online as a "MAGA Trumper," referring to Trump's slogan.