Manila has summoned Beijing's ambassador in response to Chinese coastguards blocking and using water cannons on Philippine vessels in the disputed South China Sea, according to President Ferdinand Marcos Jr.
WATCH: The Philippine Coast Guard shares a video of a China Coast Guard ship firing water cannon at PCG's vessel to block a resupply mission in Ayungin Shoal last Aug. 5 pic.twitter.com/QtKUc79VZl

— CNN Philippines (@cnnphilippines) August 7, 2023
The incident occurred over the weekend when China's coastguard reportedly blocked Philippine vessels carrying supplies for military personnel stationed at Second Thomas Shoal in the Spratly Islands.
Marcos condemned the actions as "excessive" and "dangerous." He said, "Our secretary of foreign affairs summoned Ambassador Huang today and gave him a note verbale, including pictures, video about what happened and we are awaiting their reply." The Philippine government has firmly asserted its commitment to the region, with National Security Council spokesman Jonathan Malaya stating, "For the record, we will never abandon Ayungin Shoal. We are committed to Ayungin Shoal," using the Philippine name for Second Thomas Shoal.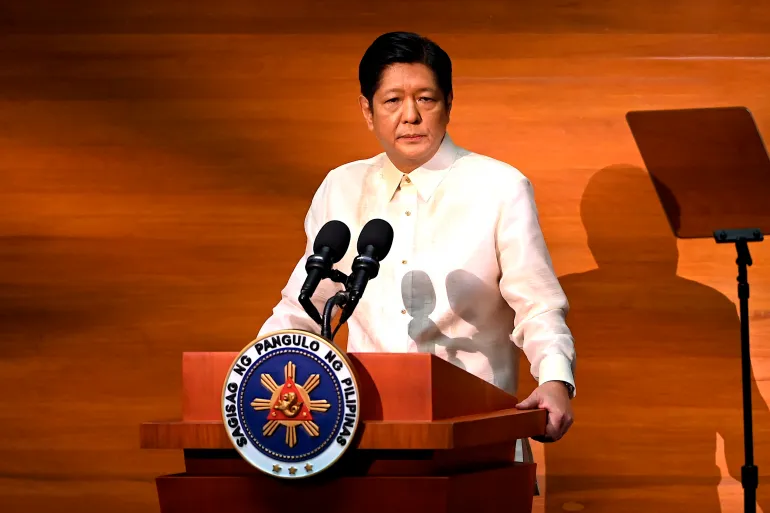 China, which claims almost all of the South China Sea, disregarding a 2016 international court ruling, responded by saying it had taken "necessary controls" against Philippine boats that had "illegally" entered its waters. The situation reflects a long-standing tension between the two nations, exacerbated by contrasting positions over sovereignty. As President Marcos said, "The position of China, of course, is they say 'this is ours so we are defending it' and we, for our part, are saying 'no, we own it so we are defending it.' So that becomes a grey area that we are discussing."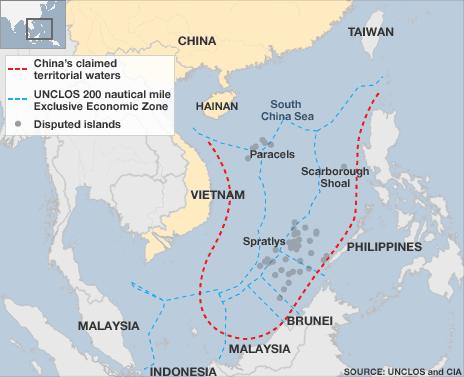 Internationally, the incident has drawn condemnation from the United States, which sees the actions as a direct threat to regional peace and stability. The United Kingdom, Australia, Canada, and the European Union have also criticized Beijing's actions.
Since succeeding former Philippine President Rodrigo Duterte, who had sought closer ties with Beijing, President Marcos has been vocal about not letting China trample on his country's maritime rights and has worked towards strengthening defense ties with the US.