At least 30 people have died, with dozens more injured, following a train derailment in southern Pakistan's Sindh province on Sunday.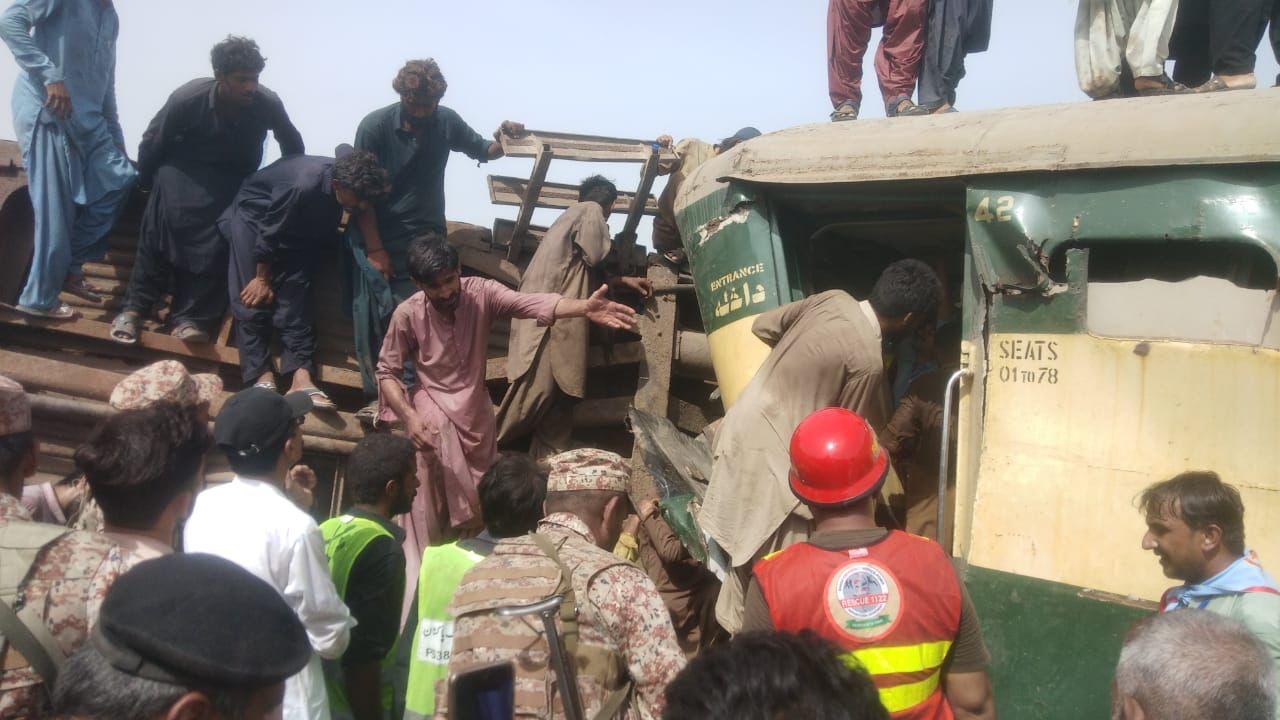 The accident occurred when eight carriages of the Hazara Express train derailed near Sahara railway station in Nawabshah.
Minister of Railways Khawaja Saad Rafique described the incident as "quite a big accident," emphasizing that at least 1,000 passengers were on board at the time. Despite no previously reported faults in that section of track, eight train cars derailed about 170 miles from Karachi, according to railway official Mohsin Syal.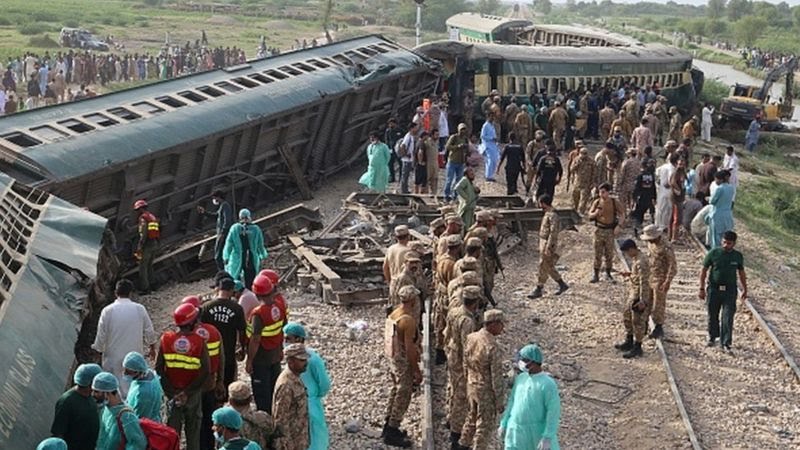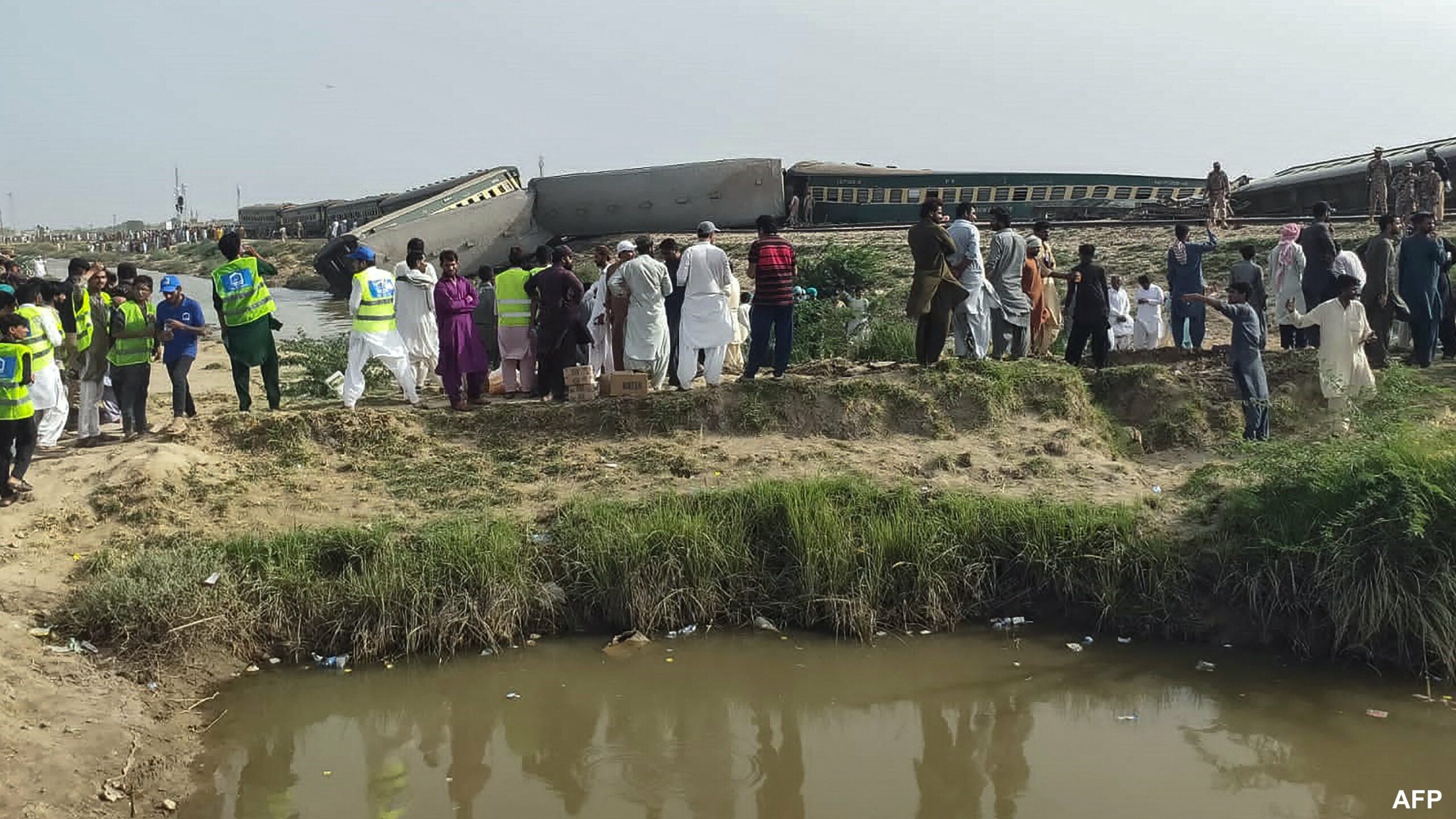 Images and reports from local media depict a chaotic scene at the accident site, with volunteers and bystanders smashing windows to help passengers escape from twisted carriages and at least one coach overturned. Distressing scenes were also evident at the Nawabshah Trauma Centre, with ambulances and private cars rushing to deliver the injured for treatment. One witness at the scene said, "We don't know what happened, we were just sitting inside."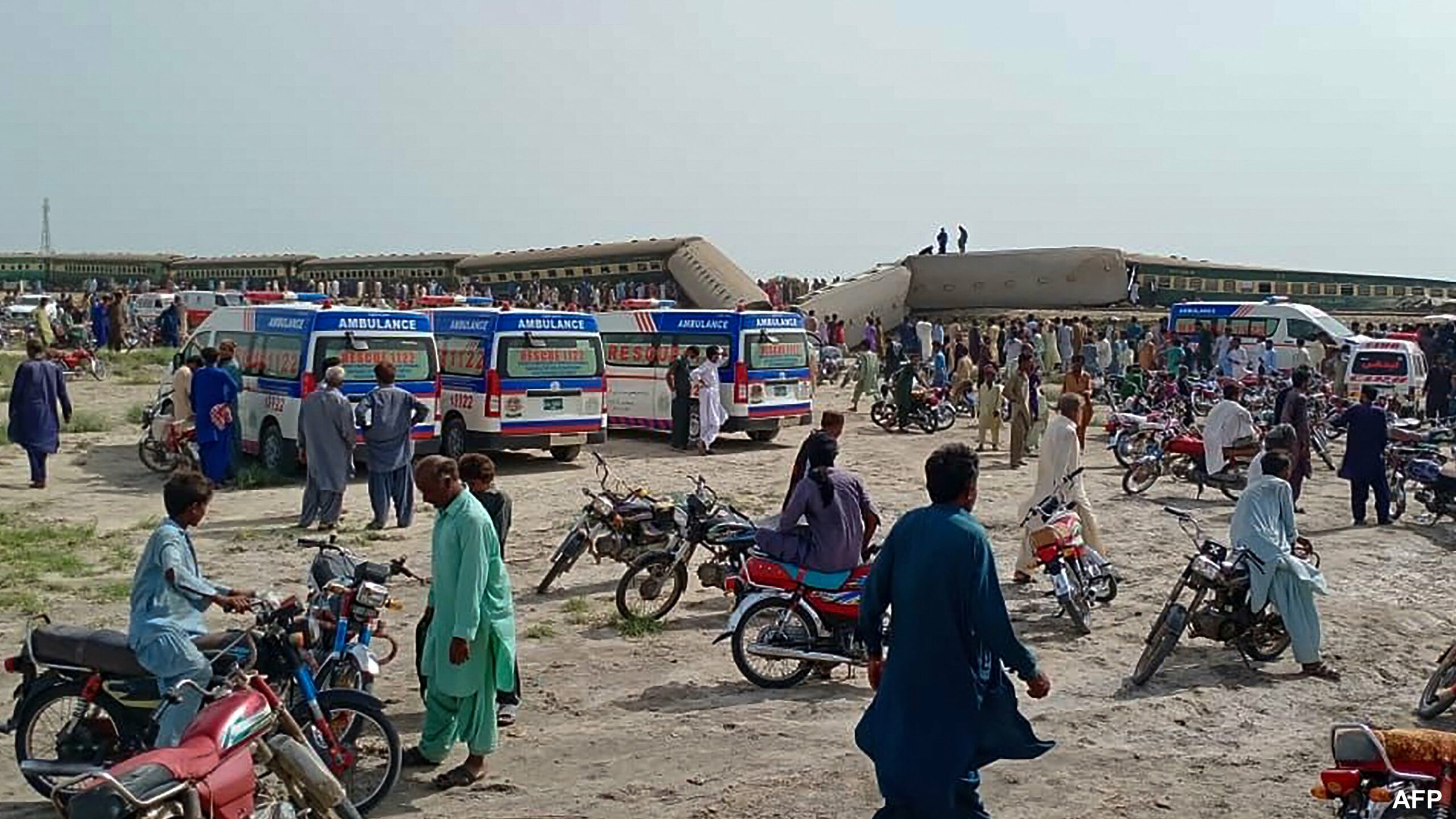 This latest derailment comes as recurring issues within Pakistan's out-of-date railway system. Previous accidents include a collision in June 2021 that claimed 65 lives and injured 150 others, a fire on the Tezgam express train that resulted in 75 fatalities in 2019, and a two-train collision at Ghotki in 2005 that killed more than 100 people.