A wildfire raging out of control near Osoyoos, a Canadian town in British Columbia, has prompted late-night evacuation orders.
The British Columbia Wildfire Service provided details of the response, stating, "There are Initial Attack crew personnel, several single resources, two helicopters, structure protection personnel and heavy equipment responding to the incident." The evacuation order stretches from the Canada-United States border up to the intersection of Highway 97 and Highway 3, and extends west and north along Highway 3.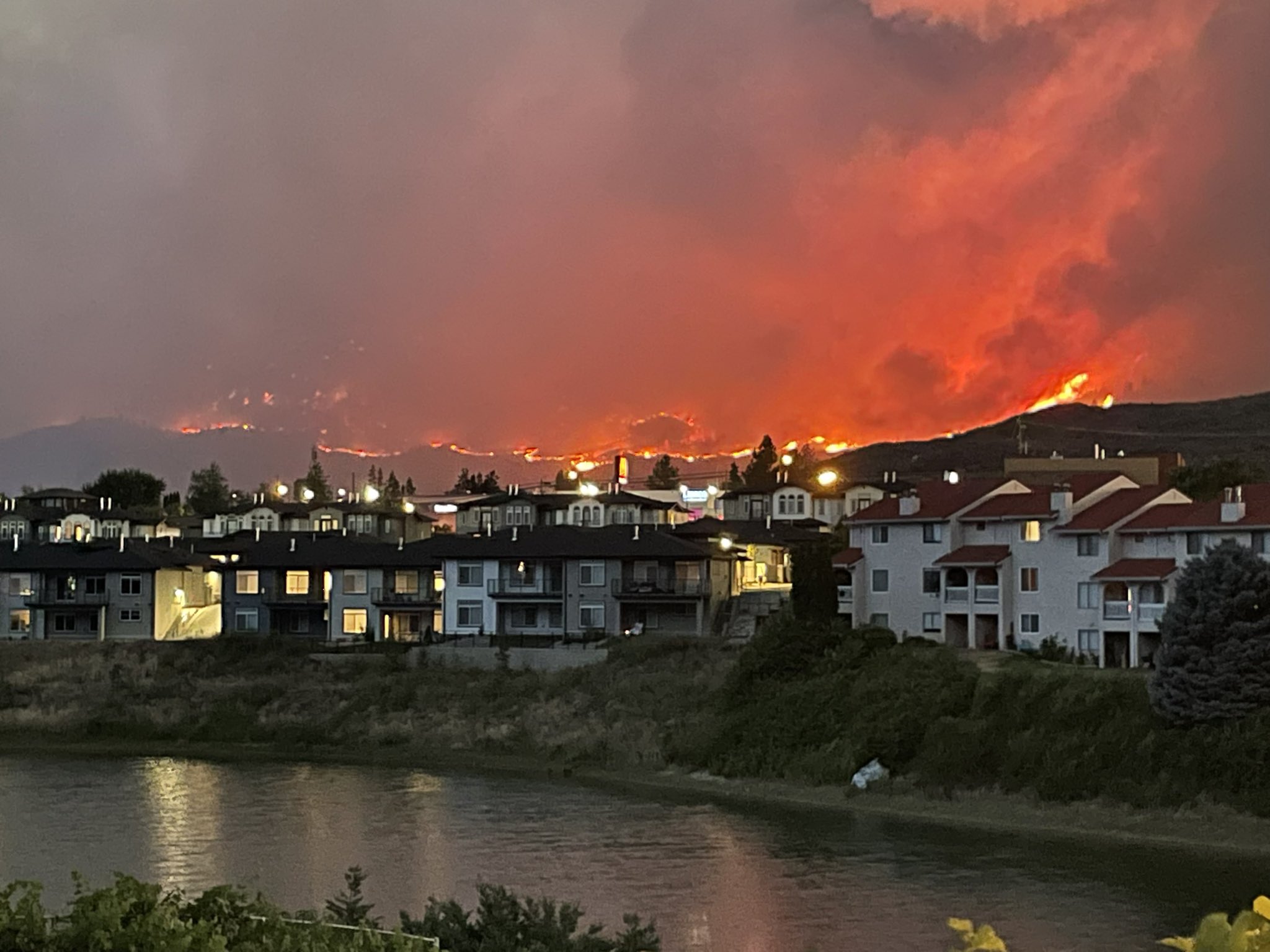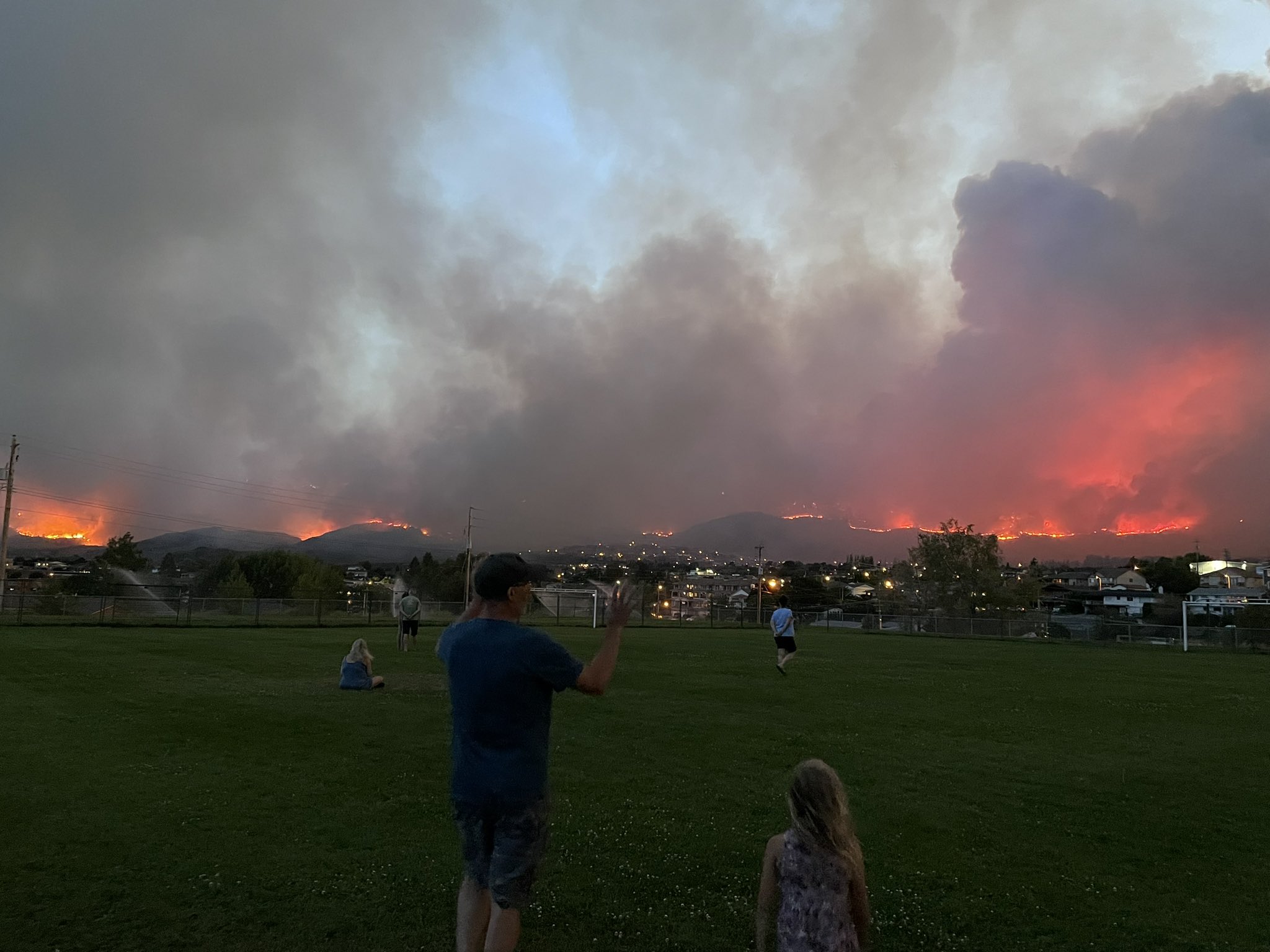 During a Sunday afternoon press briefing, Erick Thompson, information officer for the Regional District of Okanagan-Similkameen, informed that the situation remains mostly unchanged and efforts are primarily focused on the fire's eastern flank. He said, "A total of 732 properties have been under evacuation order and 2,094 are under evacuation alerts. One hundred thirty two people have sought emergency support."
We ended up not needing to evacuate, but last night was terrifying in Osoyoos. Some video I took at about 9:15pm from where we've been staying. Ignore the noise from people as we were right next to the restaurant. pic.twitter.com/DjkjXOqC58

— Sharon (@sharon_e_b) July 30, 2023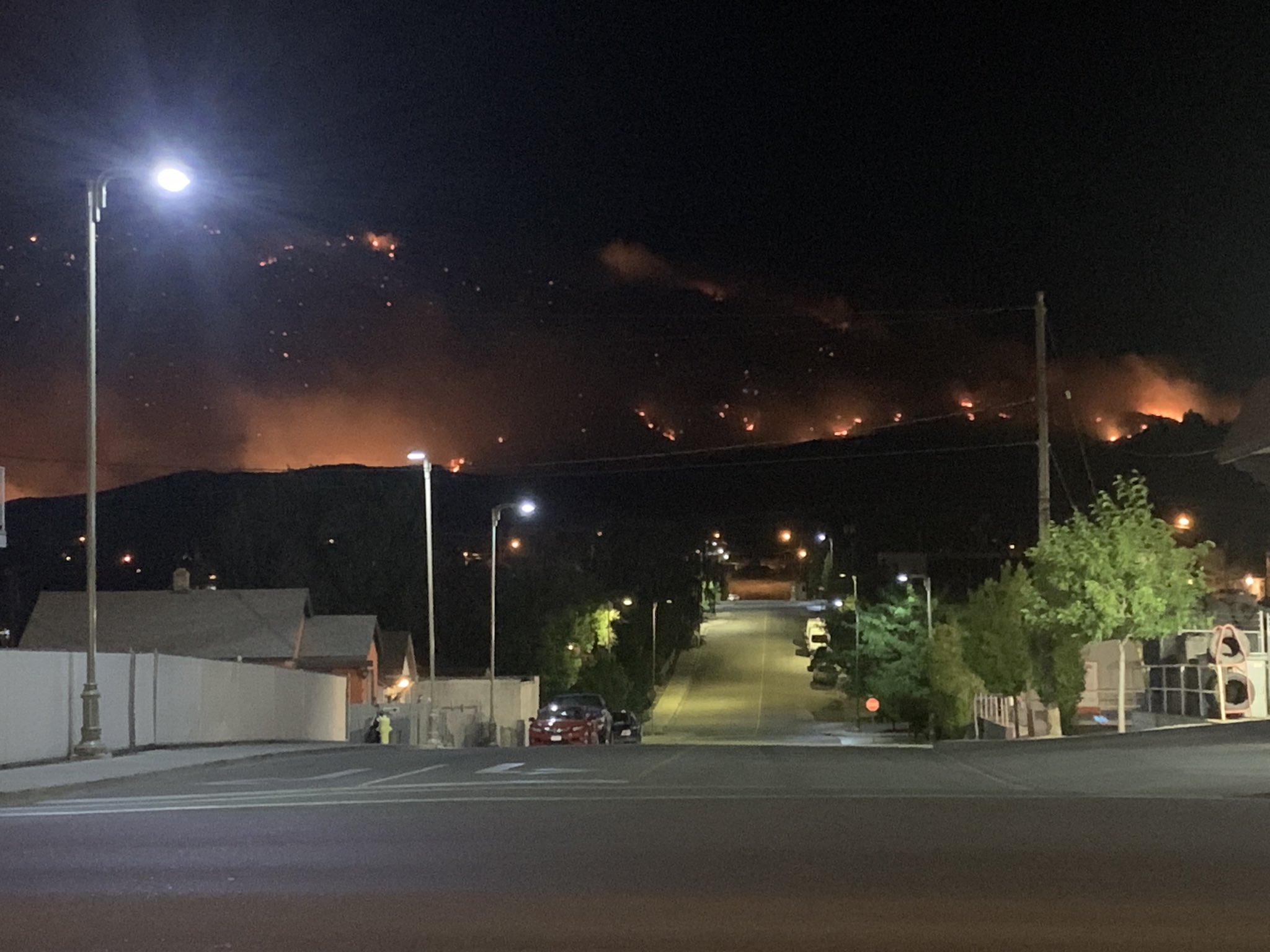 Known as the Eagle Bluff wildfire, the fire originated in the United States (Washington) and has since crossed the border into Canada, coming within approximately 2 miles of Osoyoos. According to the British Columbia Wildfire Service, the wildfire has engulfed about 885 hectares (2,200 acres) on the Canadian side. In comparison, its size in the United States is estimated to be around 2,000 hectares. Osoyoos, now under threat, has a population of roughly 6,700 residents.