Attached is a live thread monitoring the current military "coup" or "rebellion" in Russia.
6:22 PM PST: US intelligence agencies were reportedly aware that Yevgeny Prigozhin was planning to launch a "military action" against senior Russian defense officials. Congressional leaders from the "gang of eight" were briefed earlier this week.
5:53 PM PST: More photos of Wagner soldiers pulling out of Rostov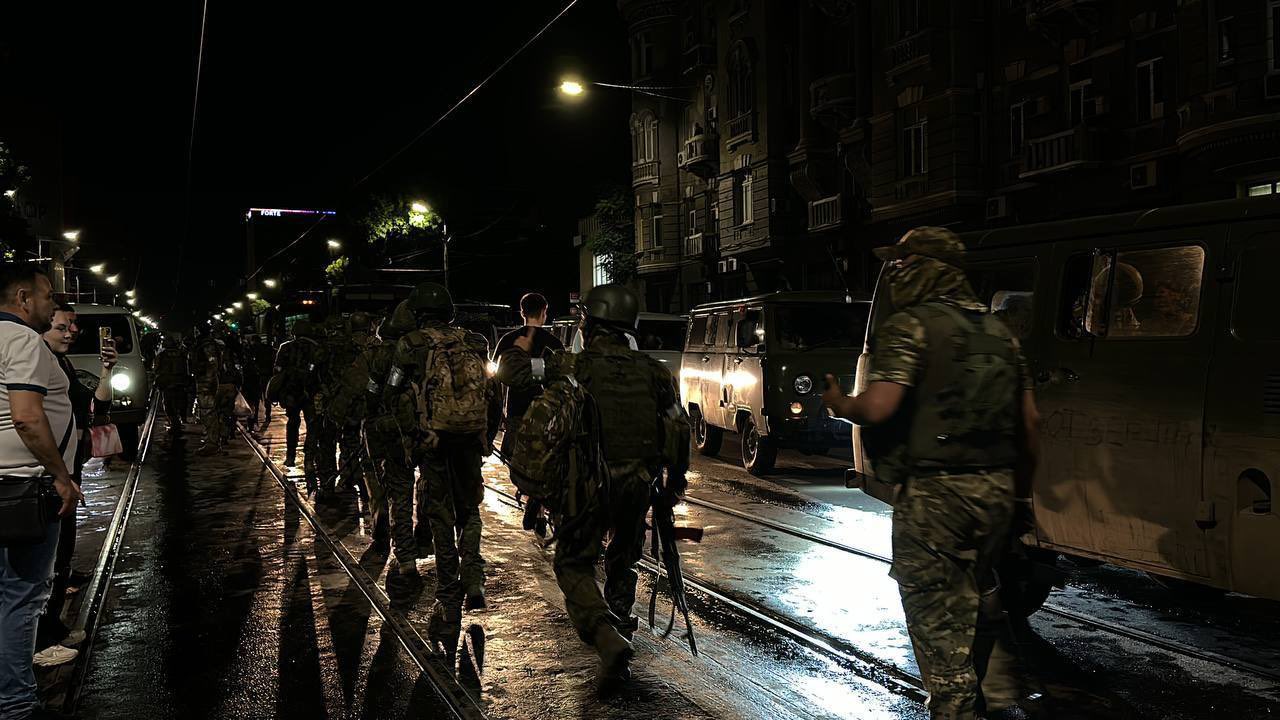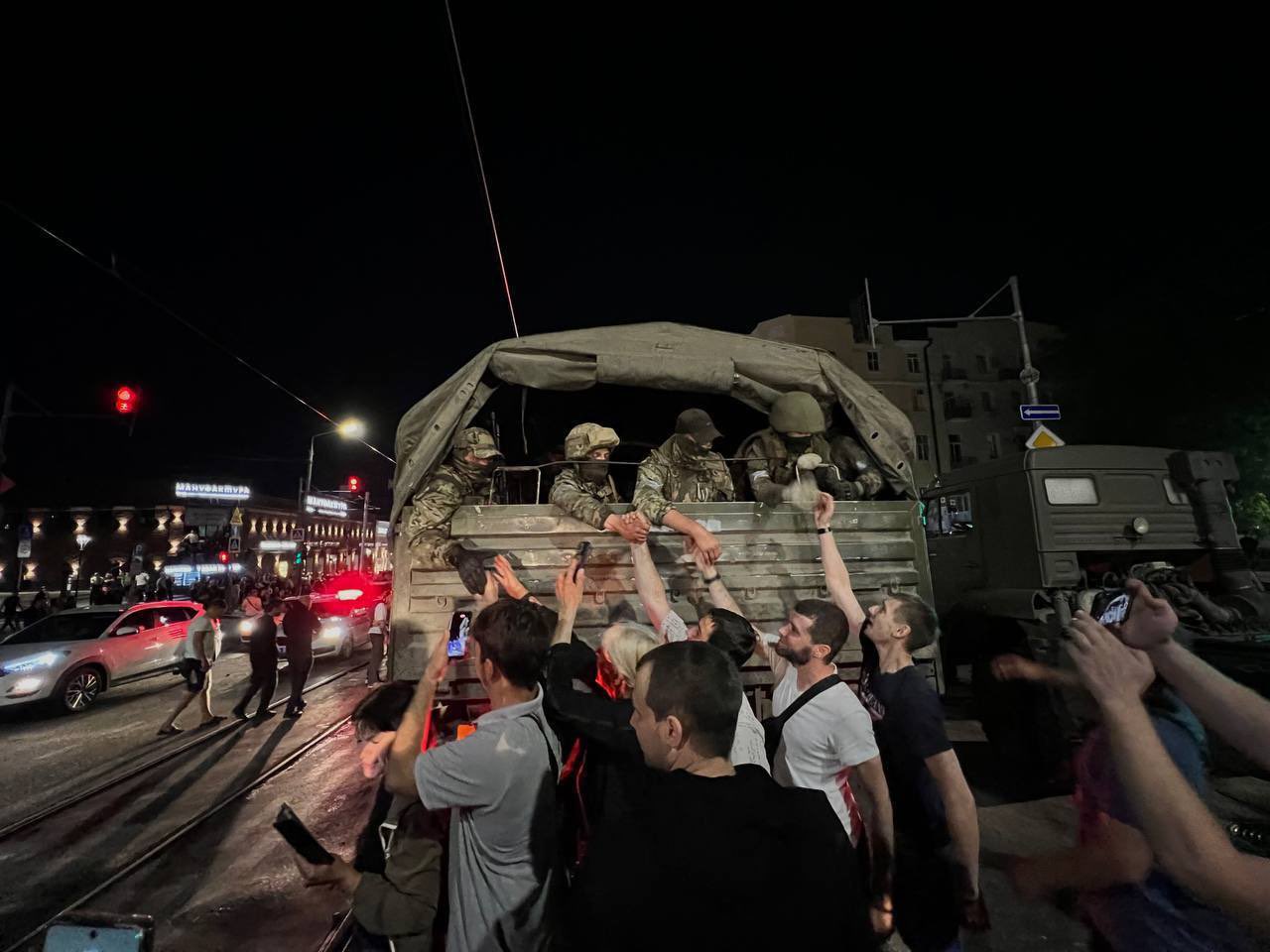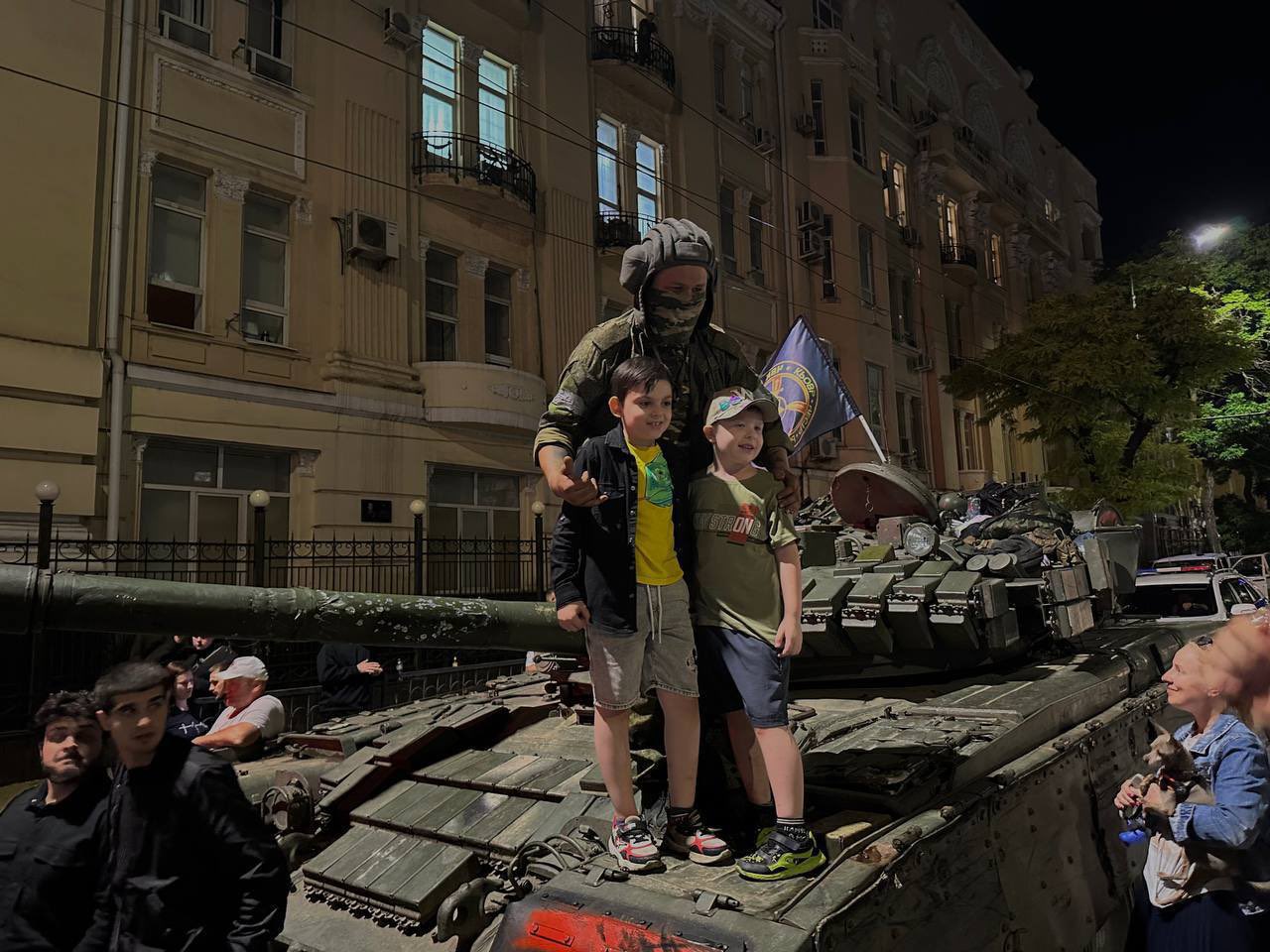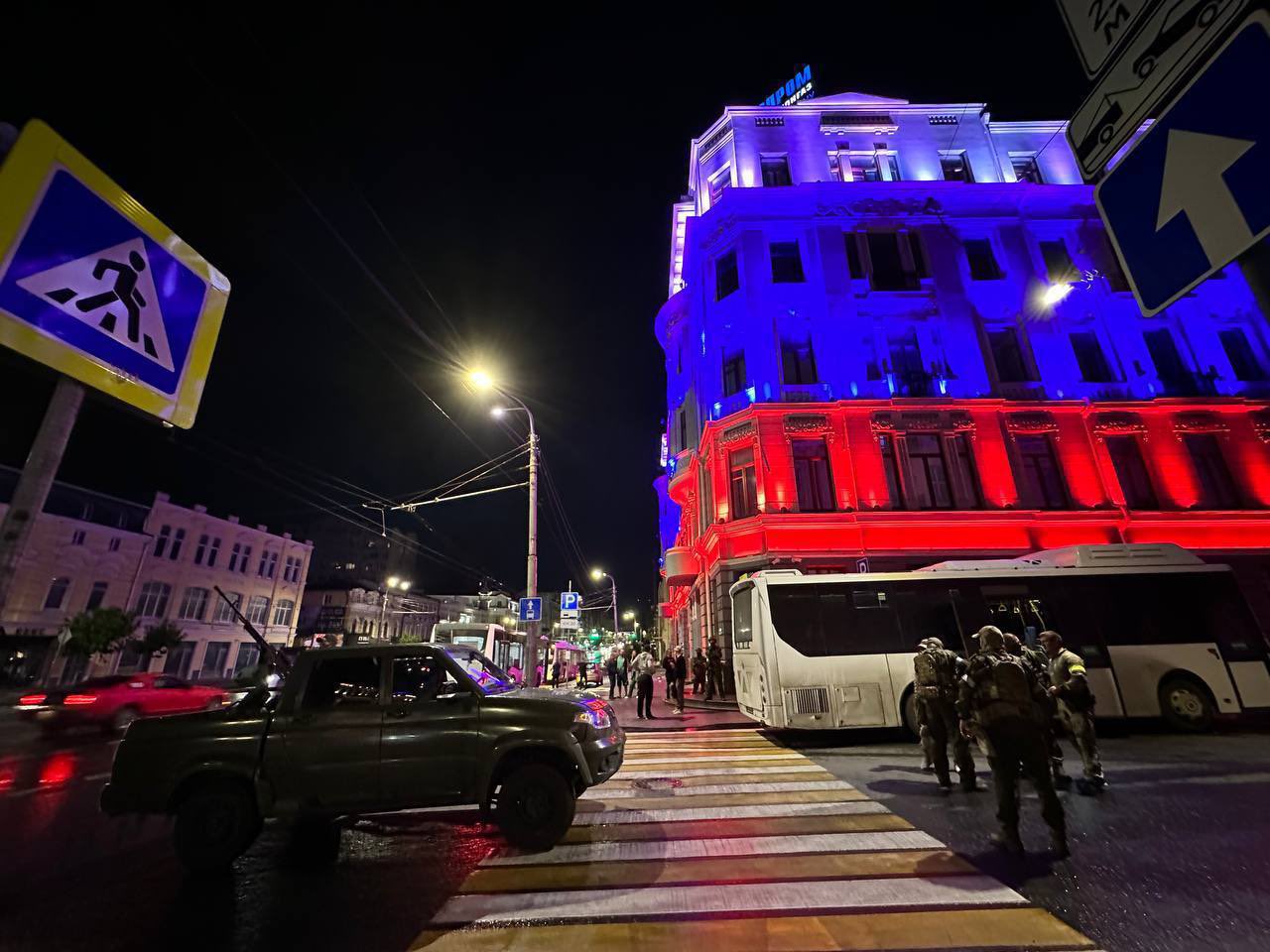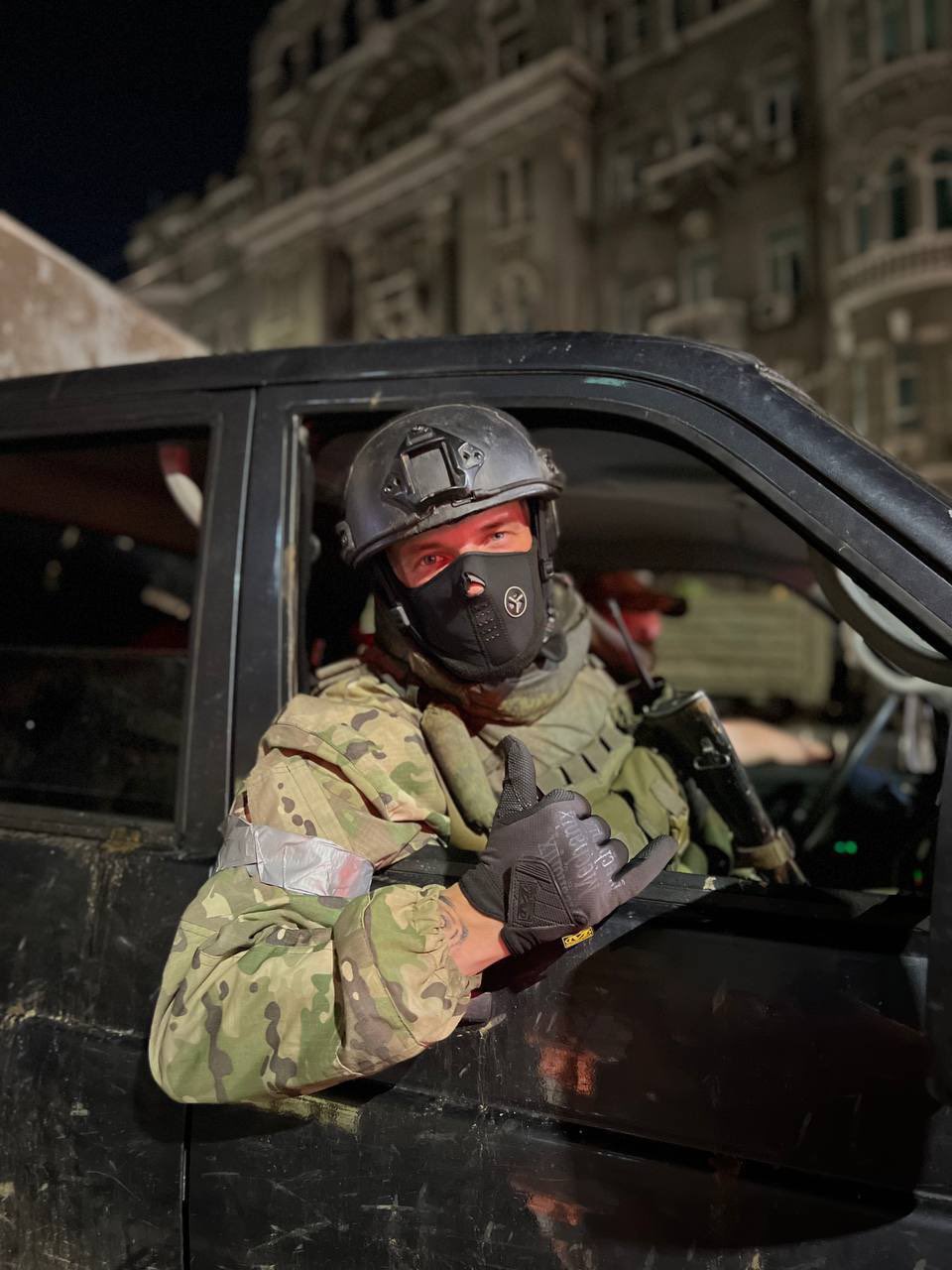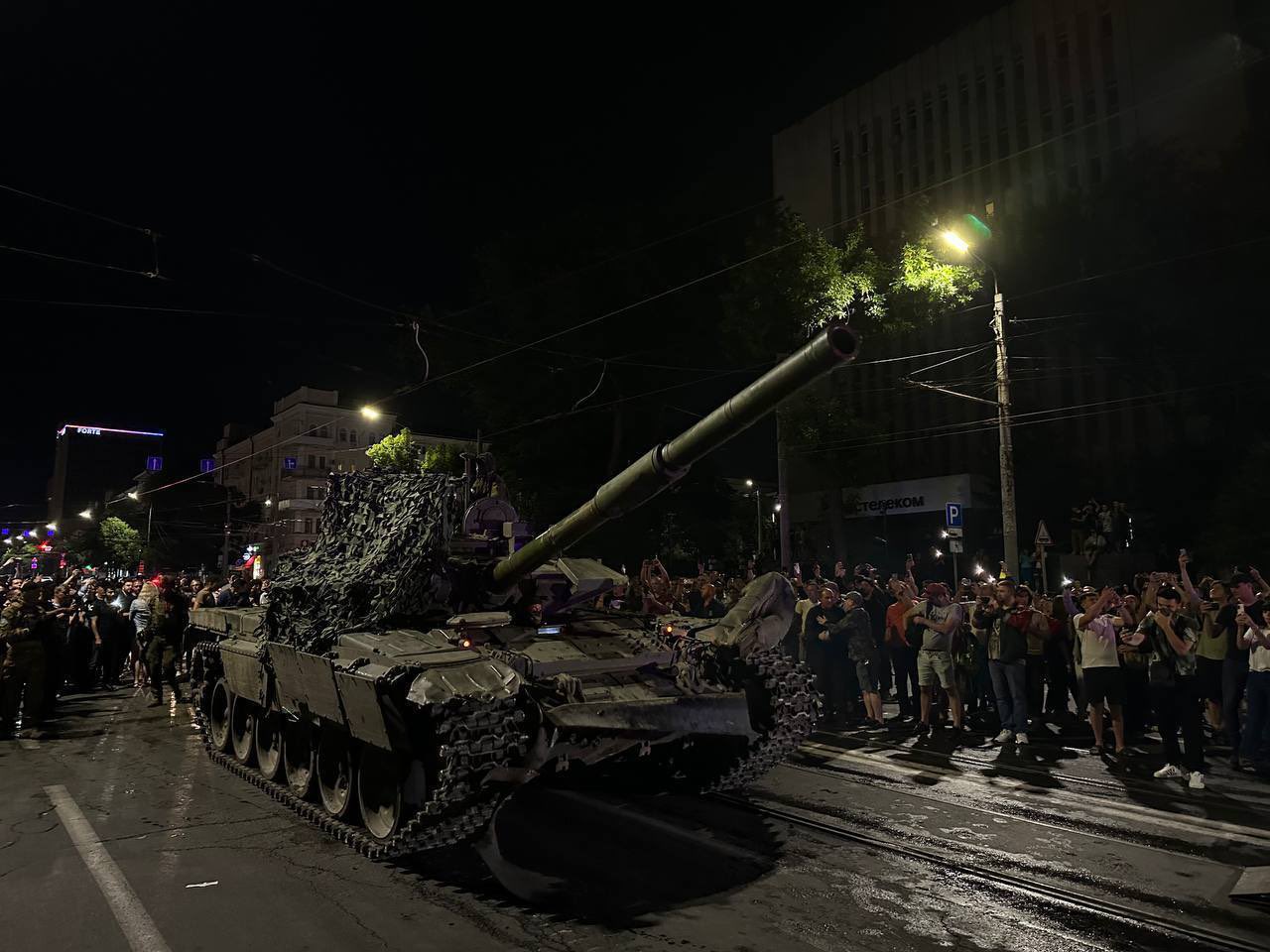 3:53 PM PST: US Intelligence believes that Putin made concessions with Prigozhin to make leadership changes in the Ministry of Defense (targeting Shoigu).
2:41 PM PST: Russian Police and Security forces are returning to Rostov. There are some protests attempting to stop their arrival.
1:51 PM PST: Additional footage of Wagner troops leaving Rostov. Locals chanting "Wagner"
1:24 PM PST: Confirmed Prigozhin is leaving Rostov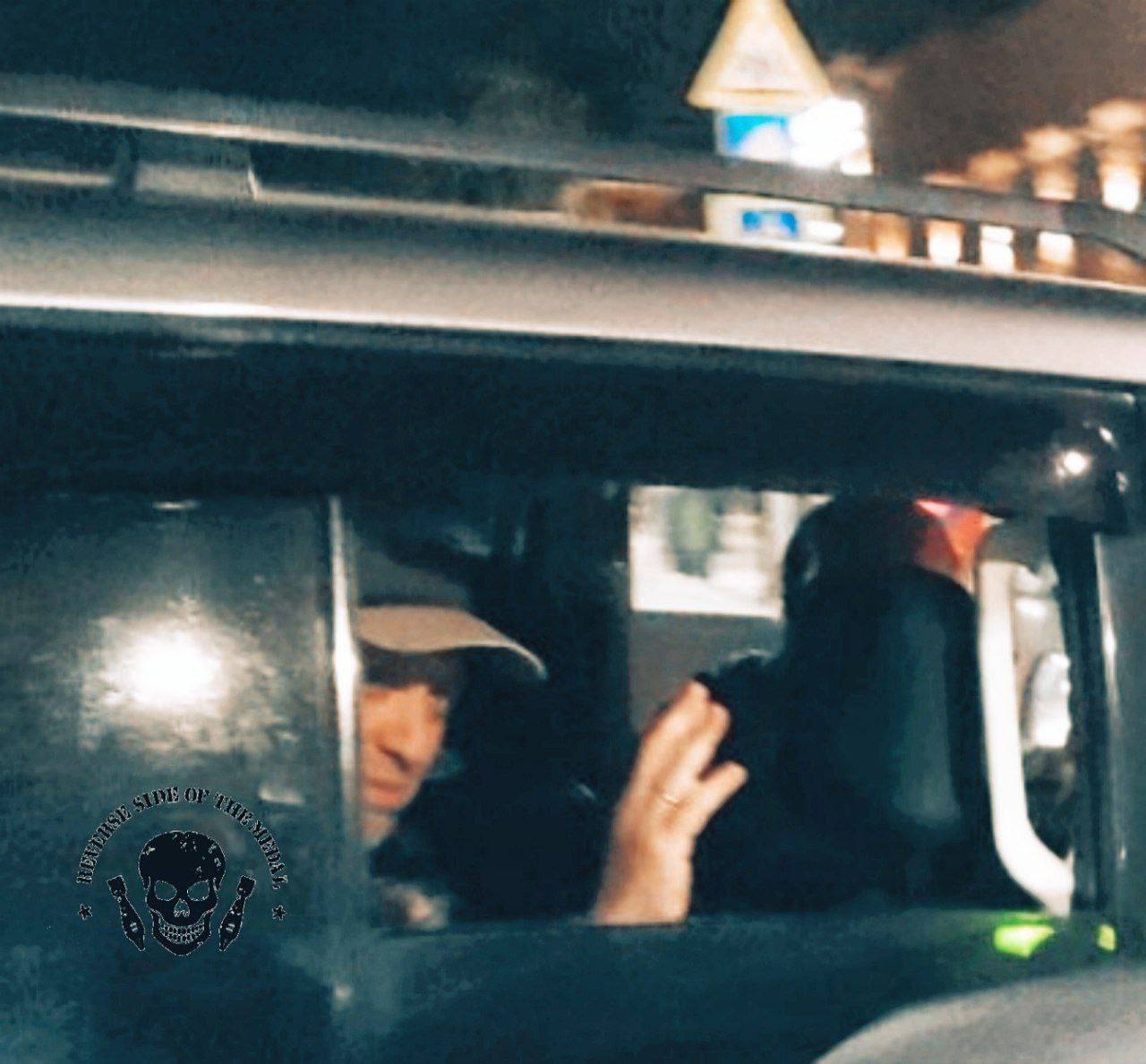 1:21 PM PST: Members of the Wagner Group are seen leaving Rostov and making their way to the Lugansk region. Prigozhin is reportedly leaving Rostov now. Working to get footage.
1:06 PM PST: Kremlin: Putin has guaranteed that Prigozhin will be able to leave Russia for Belarus. Confirms no charges against Putin.
12:41 PM PST: 12 Russian Air Force pilots confirmed to have been killed by Wagner Group during coup attempt.
12:27 PM PST: Video of Wagner units leaving Rostov and heading to the Luhansk region.
12:21 PM PST: Unconfirmed reports that Russian Defense Minister Sergei Shoigu has been arrested/fired. Working to confirm.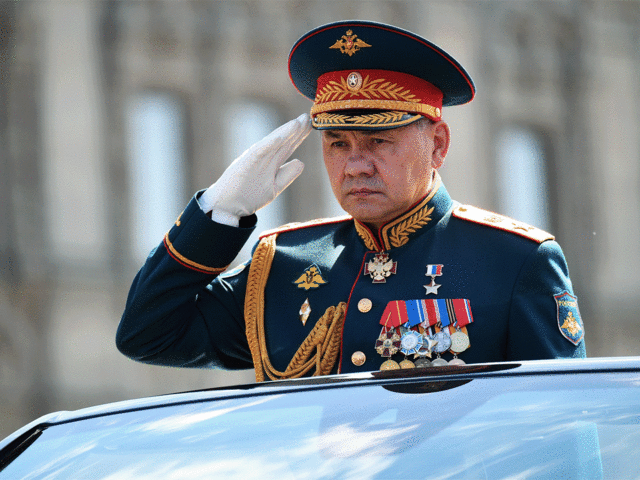 12:13 PM PST: National Guard vehicles are reportedly leaving checkpoints set up today in Moscow.
12:06 PM PST: Russian Air Force lost the following due to Wagner shoot downs: 3 x Mi-8mtpr 1 x Mi-8 1 x Ka-52 1 x Mi-35 1 x IL-18(22) VZPU
11:31 AM PST: Gold bars, cash, and a passport was recovered during security service raids of Prigozin's offices in Moscow.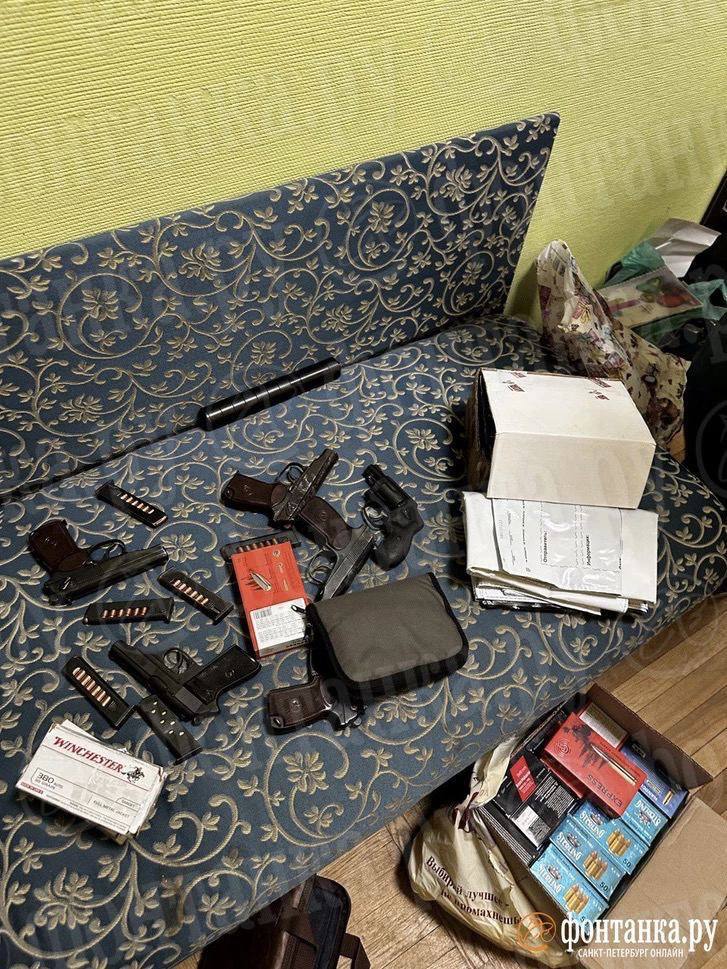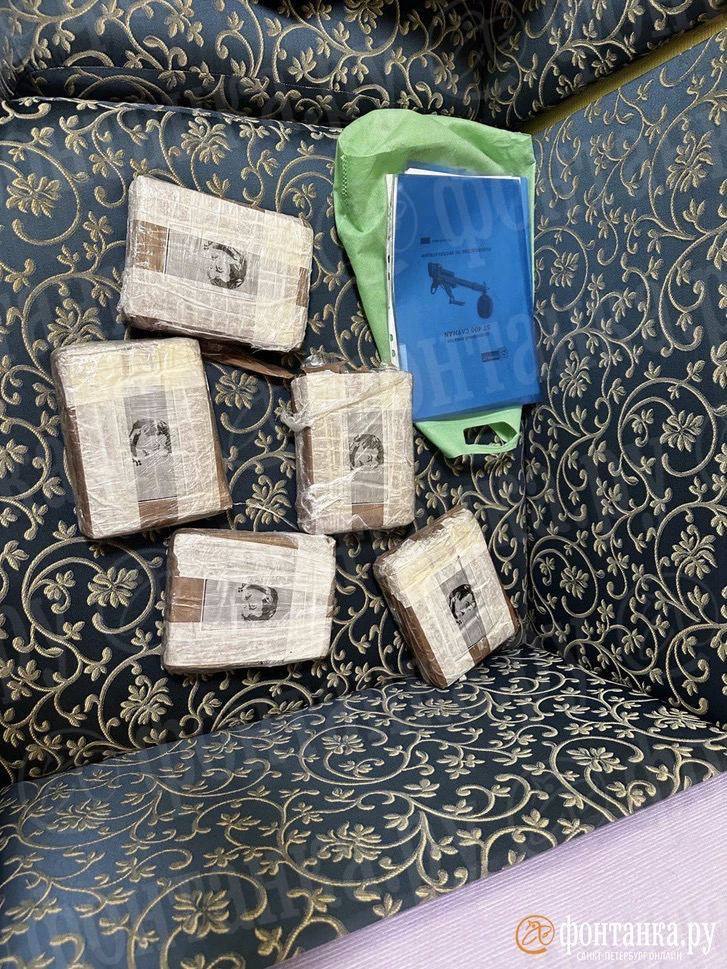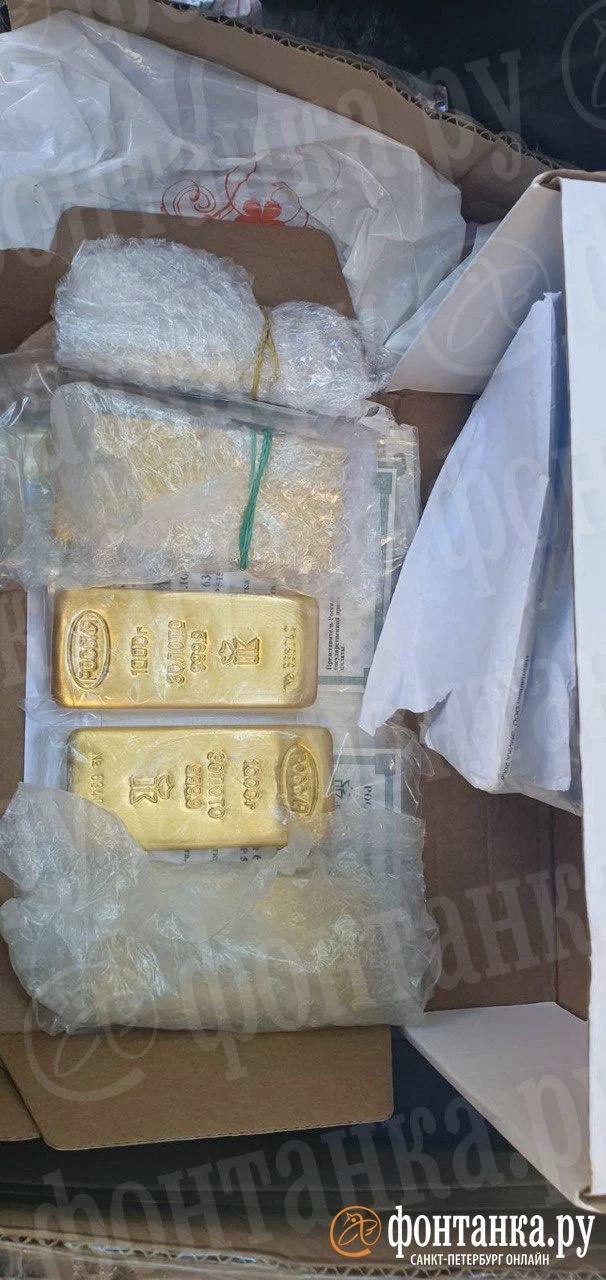 11:21 AM PST: Putin has held a second phone call with Belarusian President Lukashenko.
11:13 AM PST: Members of the Wagner Group are now packing up and leaving Rostov
11:01 AM PST: Russia to drop criminal charges against Prigozhin to be dropped, no criminal charges will be filed against members of the Wagner Group.
10:59 AM PST: Video reportedly showing Wagner soldiers detaining Chechen soldiers in Rostov.
10:45 AM PST: Ukrainian forces have made "sizable" gains according to pro-Ukrainian bloggers.
10:41 AM PST: Some factions of the Wagner Group are reportedly upset with Prigozhins statement. Some soldiers are still wanting to push towards Moscow.
10:27 AM PST: Prigozhin: "They were going to dismantle PMC Wagner. We came out on 23 June to the March of Justice. In a day, we walked to nearly 200km away from Moscow. In this time, we did not spill a single drop of blood of our fighters. Now, the moment has come when blood may spill. That's why, understanding the responsibility for spilling Russian blood on one of the sides, we are turning back our convoys and going back to field camps according to the plan."
10:06 AM PST: Belarusian Press Service has released a statement on behalf of the Presidential office confirming that talks were initiated between Putin, Prigozhin, and the Belarusian President.
Statement: "This morning, Russian President Vladimir Putin informed his Belarusian counterpart about the situation in southern Russia with the Wagner private military company. The heads of state agreed on joint actions. As a follow-up to the agreements, the President of Belarus, having further clarified the situation through his own channels, in agreement with the President of Russia, held talks with the head of the Wagner PMC Yevgeny Prigozhin. The negotiations lasted throughout the day. As a result, they came to an agreement on the inadmissibility of unleashing a bloody massacre on the territory of Russia. Yevgeny Prigozhin accepted the proposal of the President of Belarus Alexander Lukashenko to stop the movement of Wagner armed persons on the territory of Russia and further steps to de-escalate tensions. At the moment, on the table is an absolutely profitable and acceptable option for resolving the situation, with security guarantees for the fighters of the Wagner PMC. As previously reported, the President of Belarus also held two meetings with the country's power bloc on this situation."
9:59 AM PST: Prigozhin has reportedly been in talks with Russian President Vladimir Putin and Belarusian President Lukashenko
9:40 AM PST: Wagner convoy heading towards Moscow is reportedly stalled.
9:37 AM PST: Wagner convoy headed for Moscow is led by senior commander Dmitry Utkin. The forces plans to take up positions in a "built-up area", a source close to the separatist leadership in Donetsk says
9:31 AM PST: Chechen leader Kadyrov's Akhmat troops have reached the Aksai, 15 minutes from Rostov. Kadyrov had made statements in favor of Putin after Prizgohin's rebellion. Reports of shooting in Rostov now. This video was roughly two hours ago.
9:23 AM PST: White House says that President Biden has spoken with French President Emmanuel Macron, German Chancellor Olaf Scholz, and Prime Minister Rishi Sunak. White House: "The leaders discussed the situation in Russia. They also affirmed their unwavering support for Ukraine."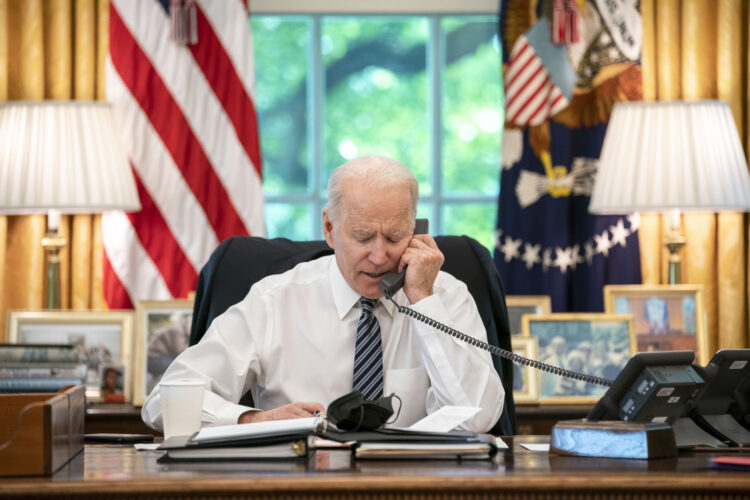 9:21 AM PST: Sources speaking to reuters say there are more than 5,000 Wagner aligned troops in Rostov-on-Don.
9:17 AM PST: Video reportedly showing a member of the Russian 217 VDV Regiment declaring loyalty to the Wagner Group.
9:01 AM PST: Wreckage of a shot down Russian Ka-52 near the village of Talovaya, Voronezh Region.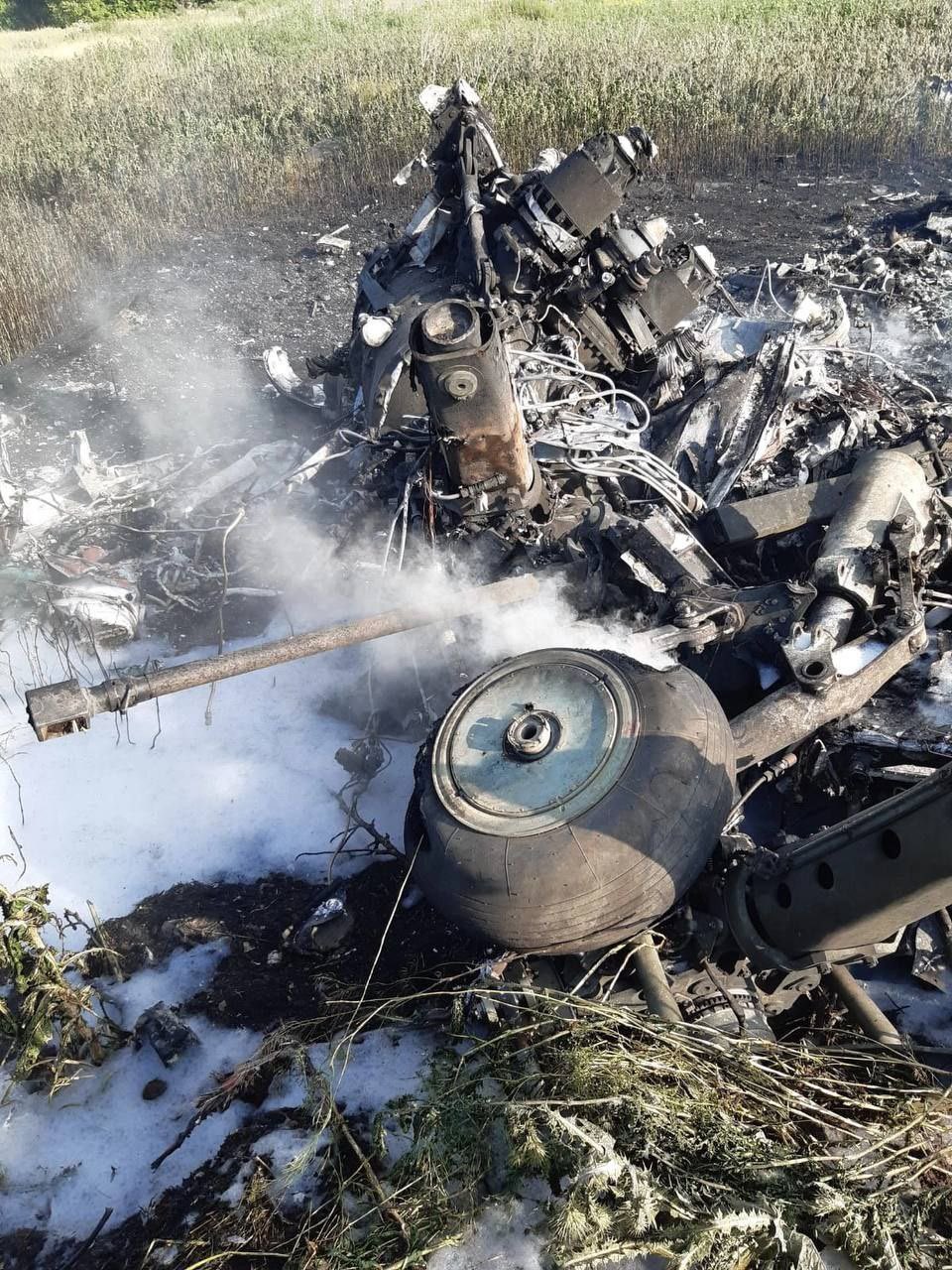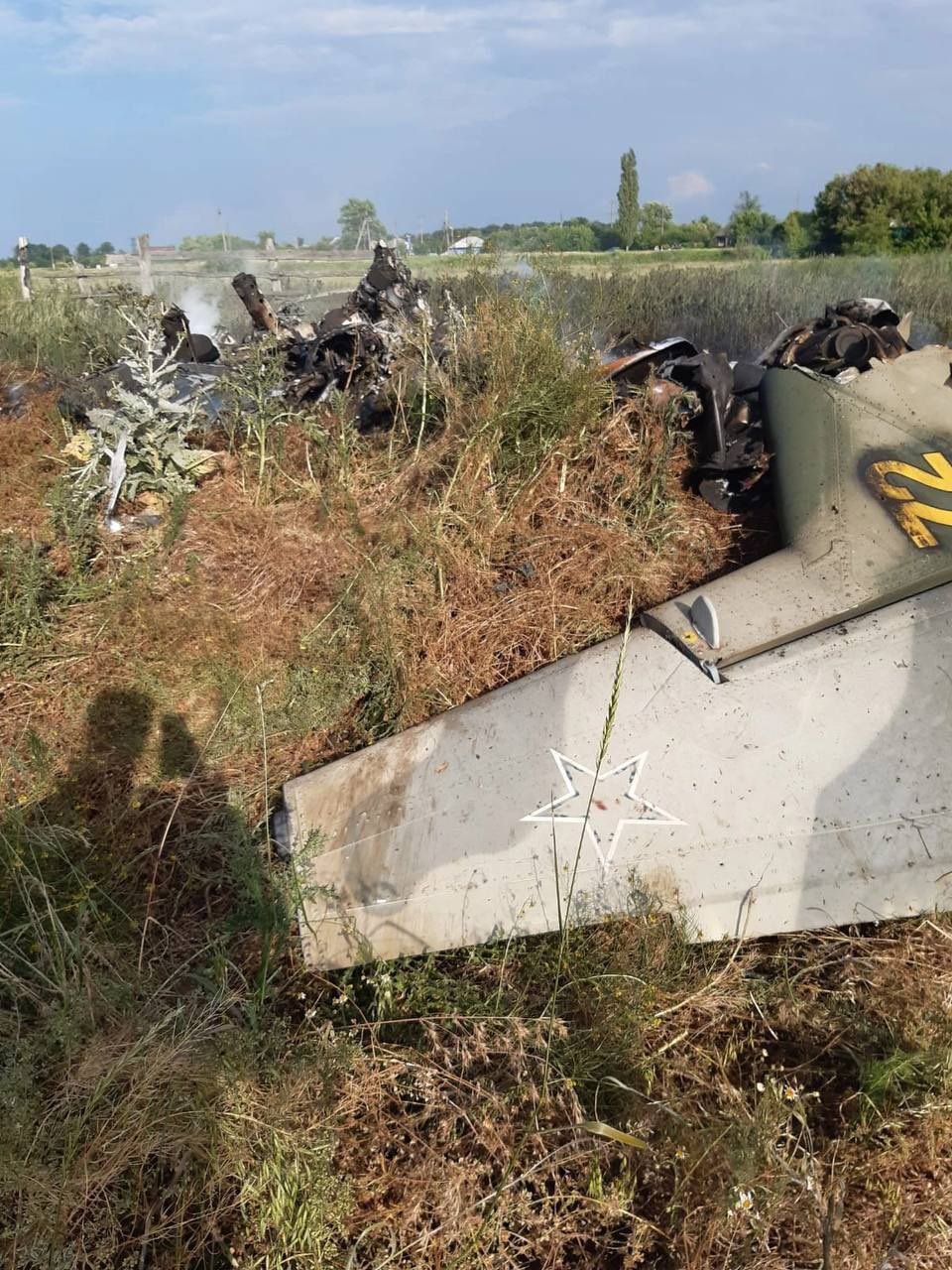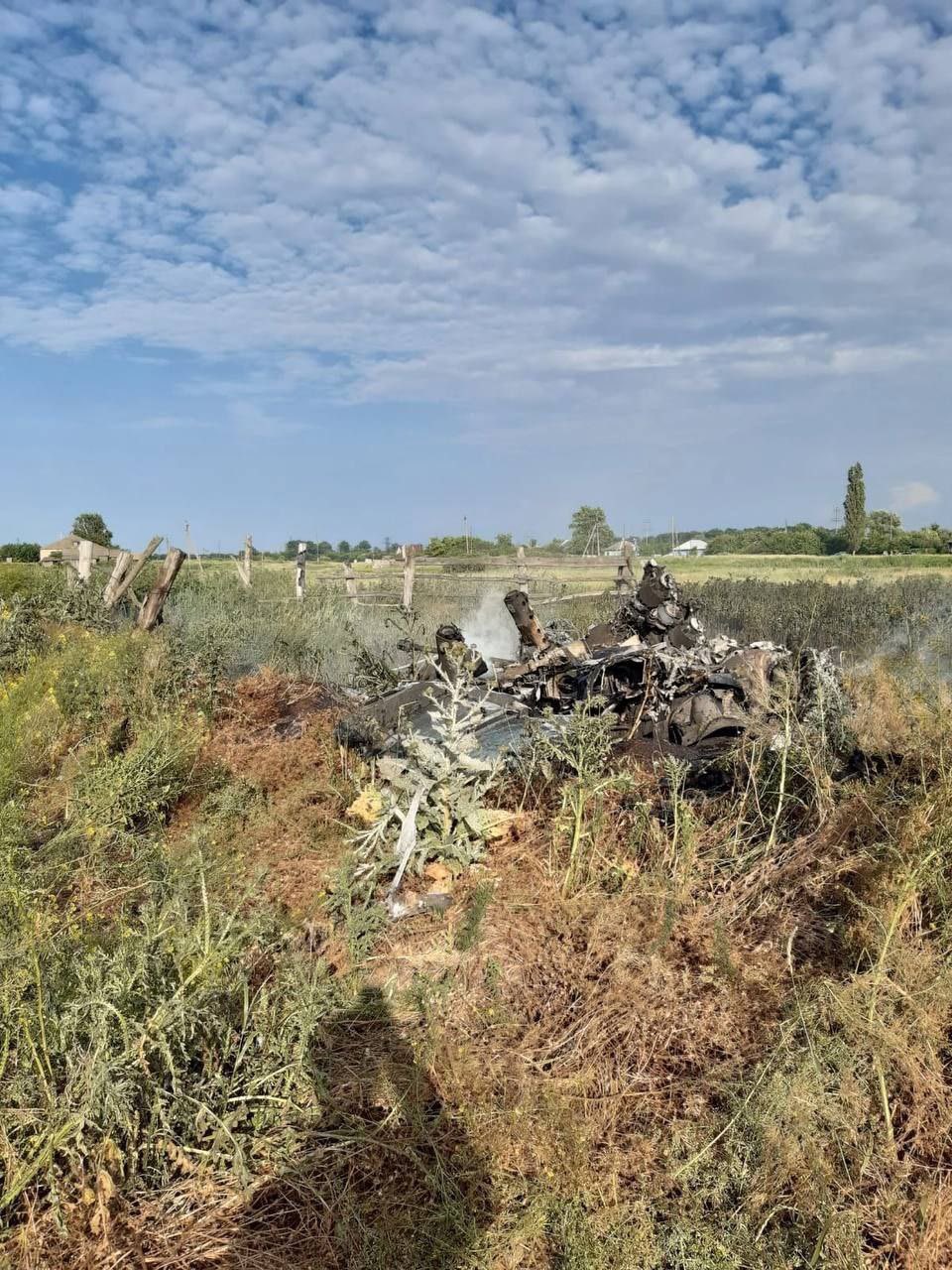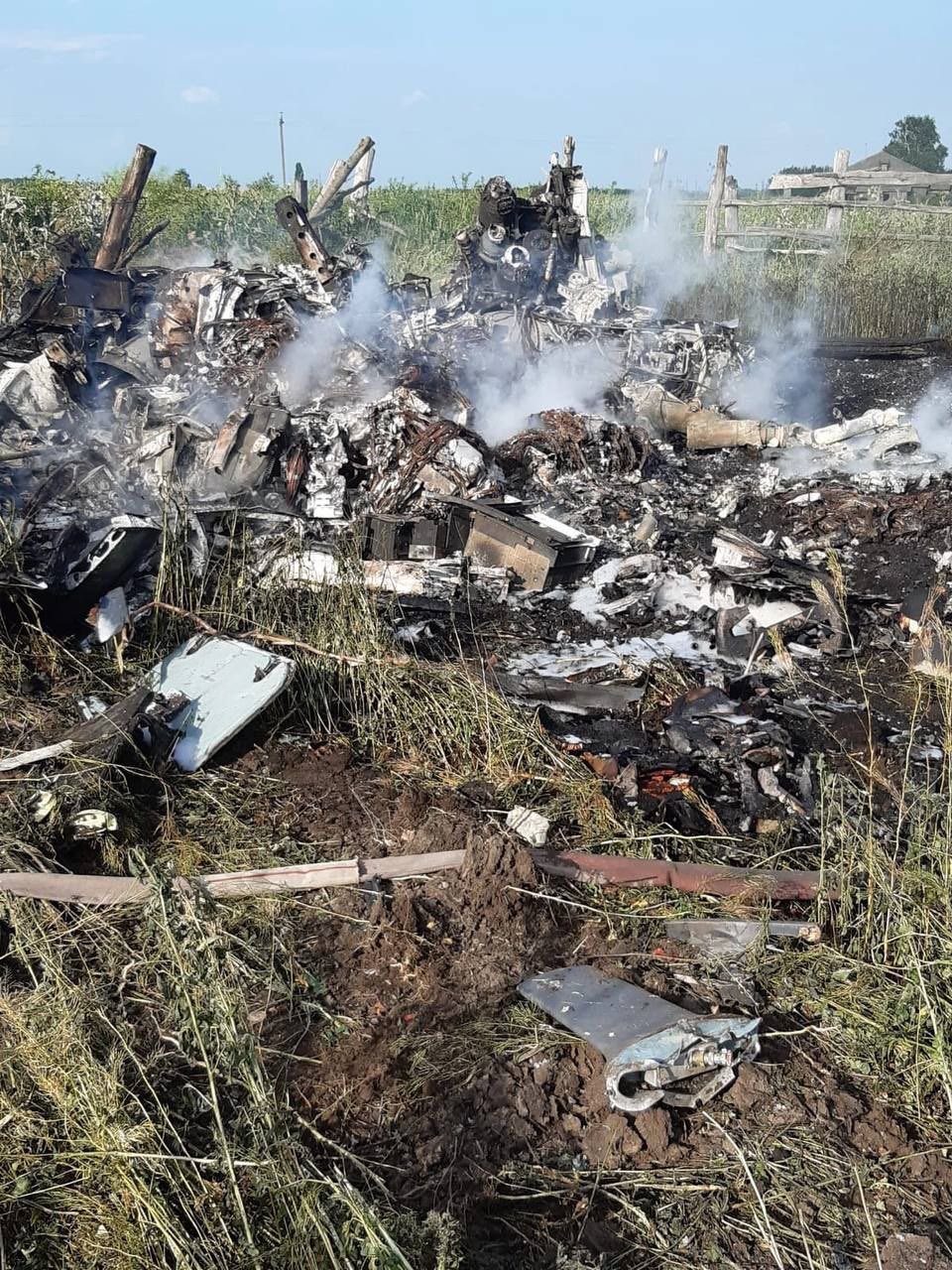 9:01 AM PST: Unconfirmed reports that the Kremlin has declared martial law (working to confirm).
8:51 AM PST: Another Russian aircraft configured for VIP transport (heads of state/diplomats) has departed out of Moscow.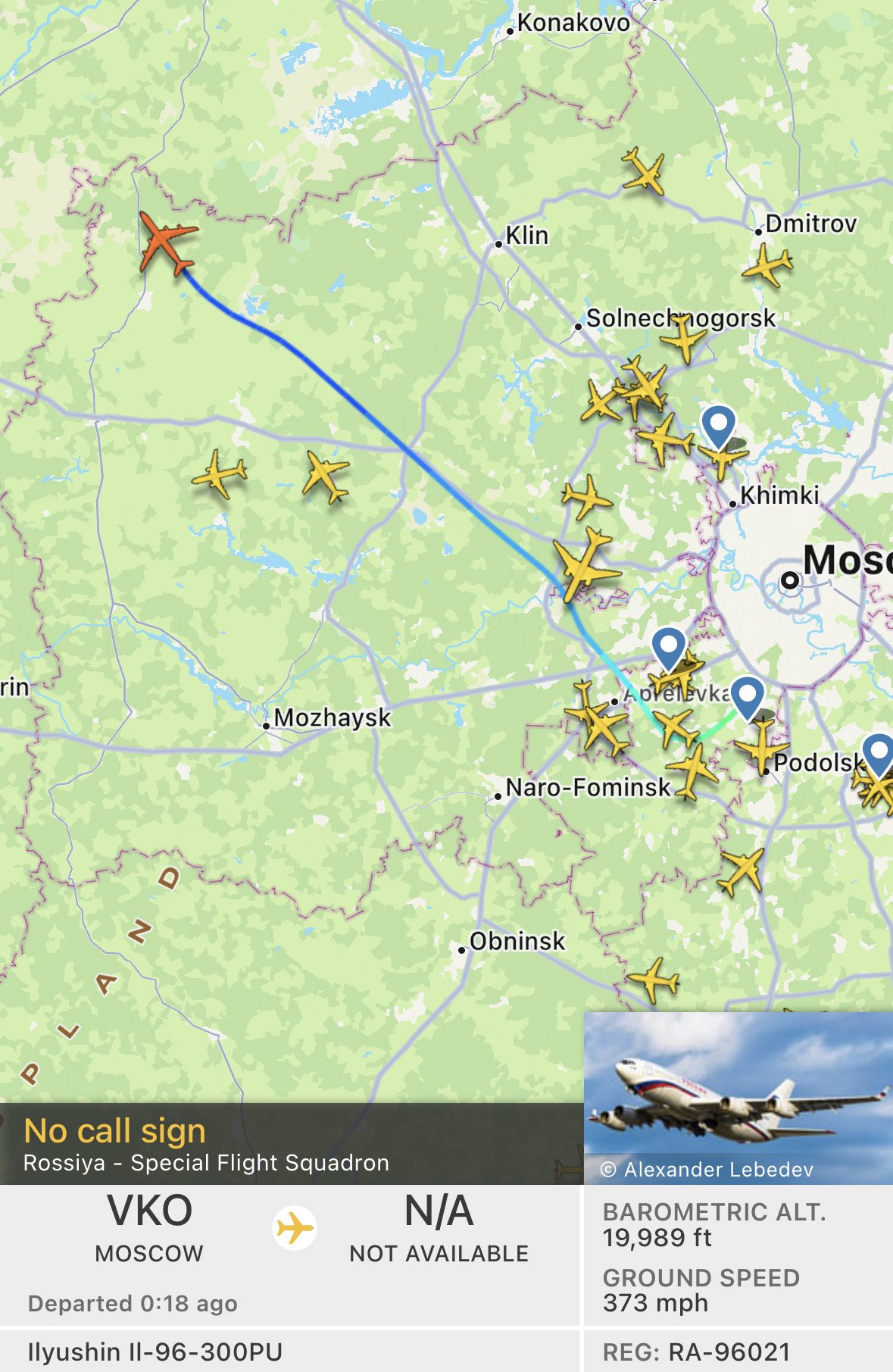 8:41 AM PST: Moscow Mayor: "Monday will be a non-working day in Moscow to minimize risks."
8:29 AM PST: Security measures are being strengthened at a number of entrances to Moscow. Video shows a checkpoint with a grenade launcher and a armored personnel carrier has been set up at the exit from the Moscow Ring Road near Yasenevo.
8:23 AM PST: Wagner soldiers (identified by white armbands) are seen in the Lipetsk region.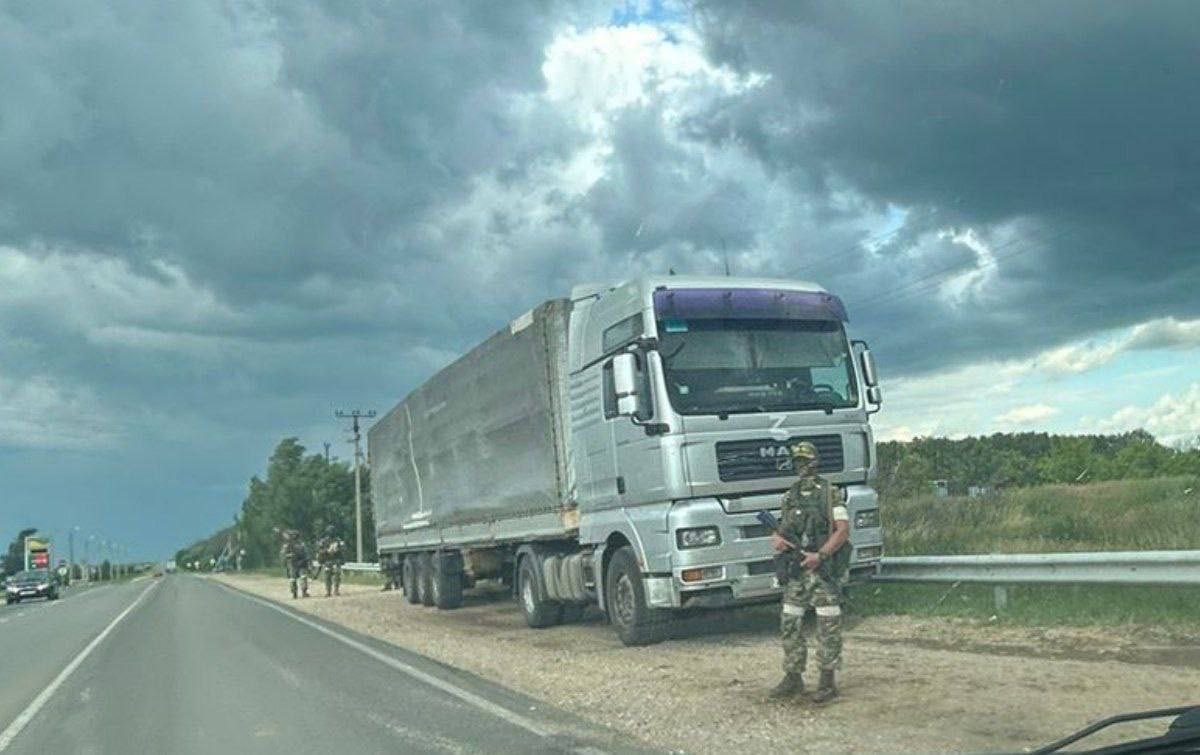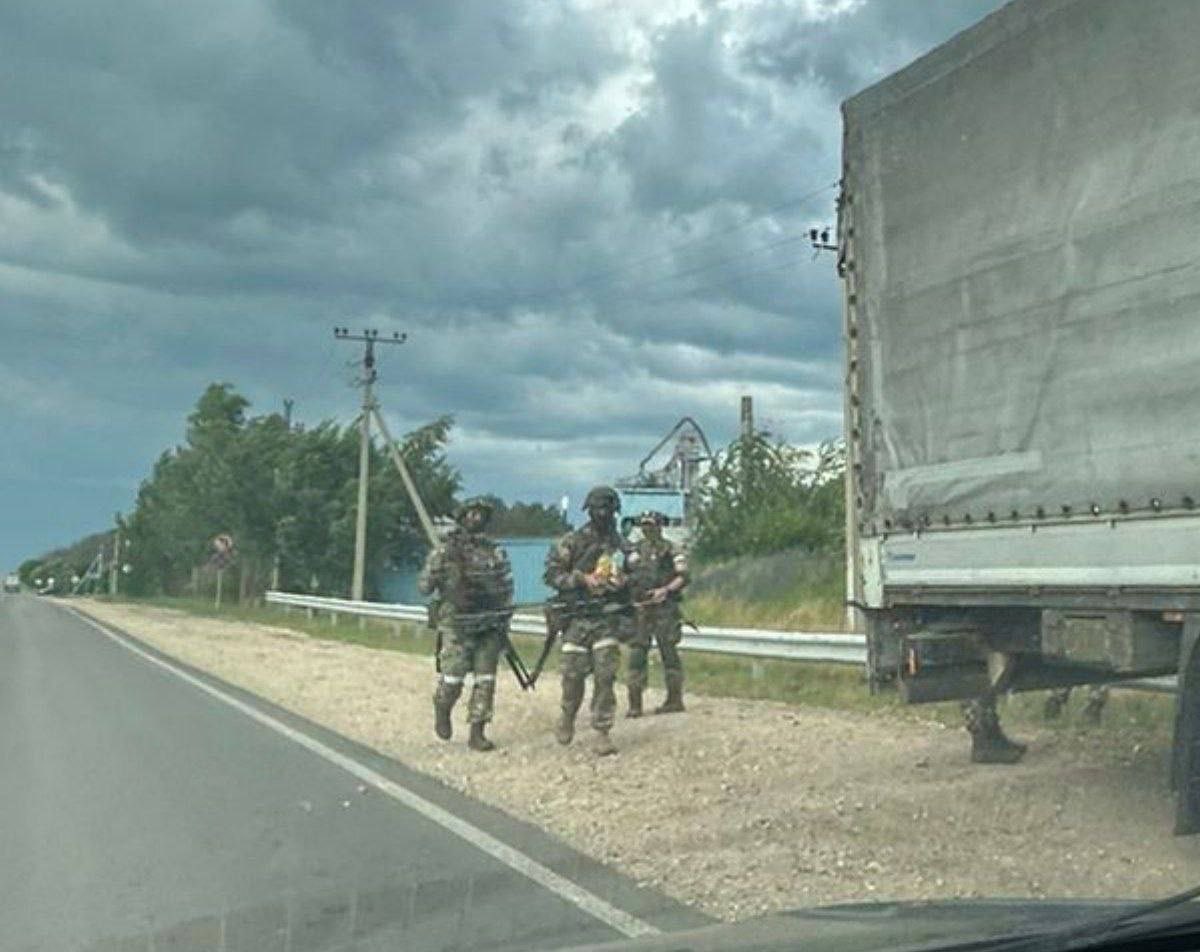 8:19 AM PST: Bridges have been moved in the Moscow River in an attempt to stop the Wagner convoy.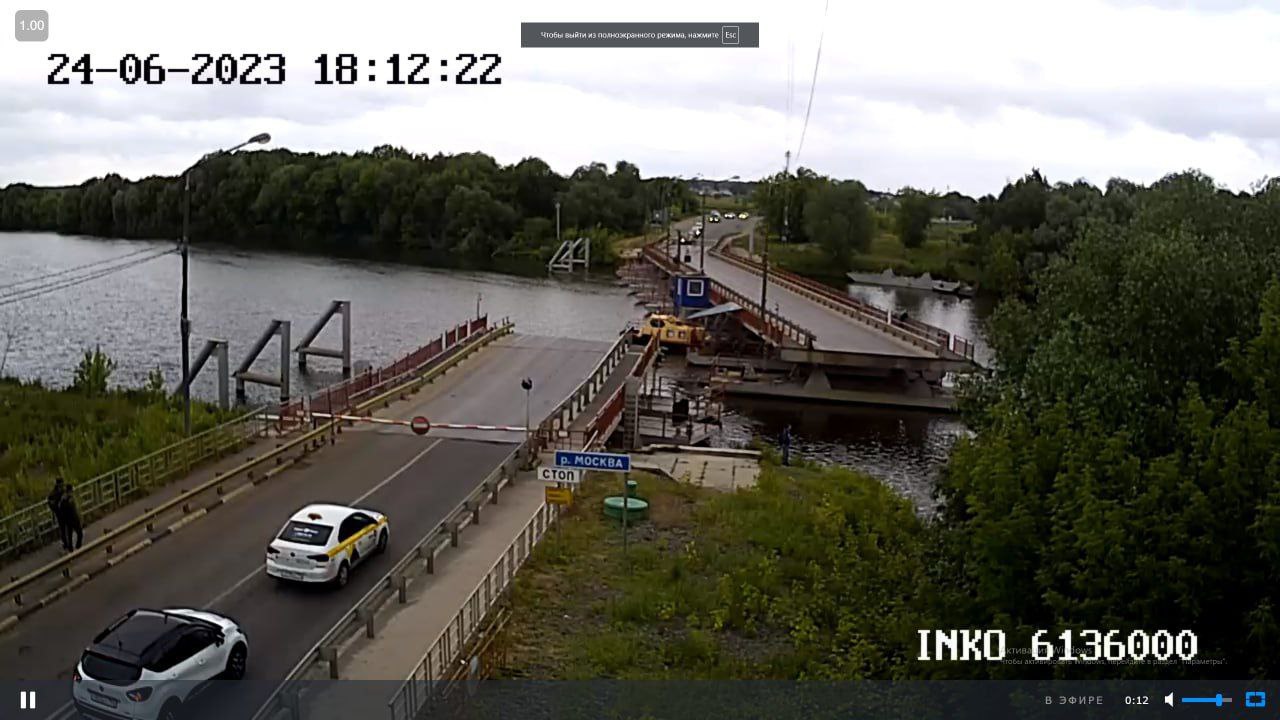 8:13 AM PST: Pro Russian Military members are now taking positions in the outskirts of Moscow.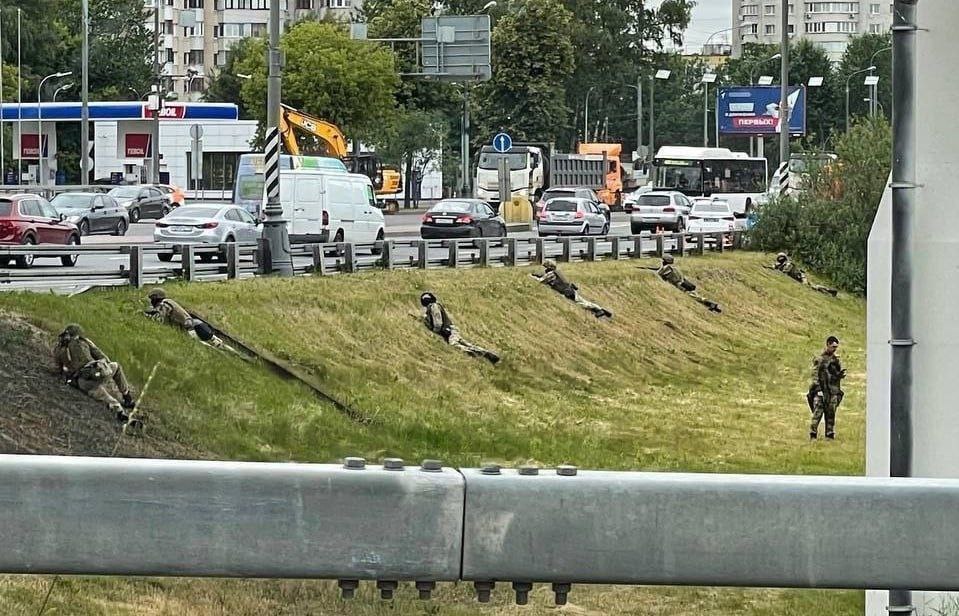 8:06 AM PST: The Mayor of Moscow has released the following statement: "Dear citizens, a counter-terrorist operation regime has been declared in Moscow. The situation is difficult. In order to minimize risks, I, within the framework of the operational headquarters, decided to declare Monday a non-working day — with the exception of authorities and enterprises of a continuous cycle, the military-industrial complex, and city services. I ask you to refrain from traveling around the city as much as possible. It is possible to block traffic in certain blocks and on certain roads. City services are on high alert."
8:00 AM PST: Video reportedly showing Wagner forces now moving inside Moscow Oblast (roughly two hours from Moscow City).
1:52 AM PST: Russian warplane reportedly shot down over Voronezh (awaiting additional photo/video). Aircraft is reportedly an AN-26 military transport aircraft.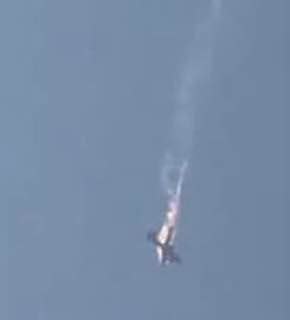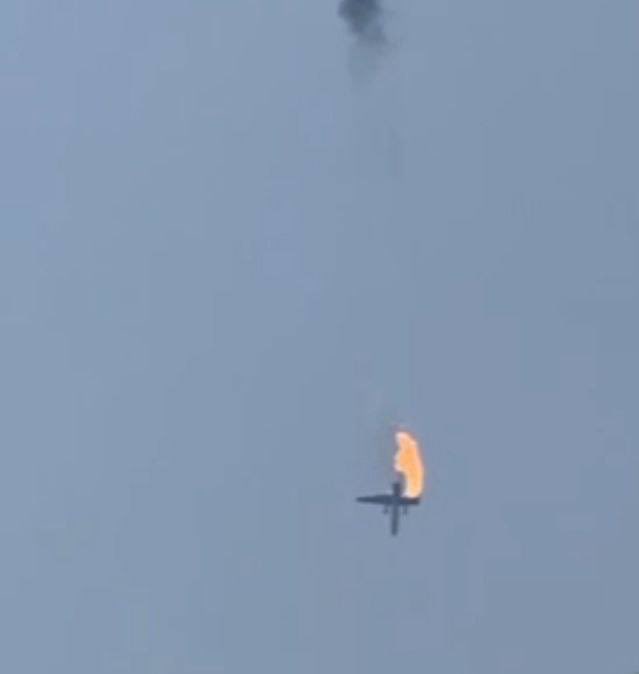 1:50 AM PST: Wagner Convoy moving with at least 2 Pantsir-1 Air Defense Systems (in Buturlinovka).
1:47 AM PST: Wagner Group convoy spotted in Buturlinovka (moving towards Moscow).
1:41 AM PST: Photos released by the Wagner Group showing a Russian helicopter that was shot down earlier today. Appears to be a Mi-8MTRP-1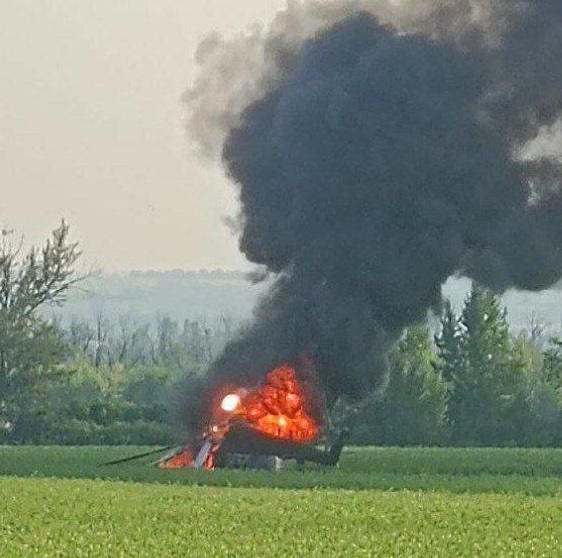 1:31 AM PST: Wagner affiliated channels have confirmed that Russian Air Force attacked a "military column of the Wagner force was hit with air strikes near Voronezh." They are saying this is "the official beginning of the Civil War"
1:24 AM PST: A Wagner convoy with active air defense systems is moving in Voronezh Oblast. In the convoy is at least one Pantsir-S1 SAM system, Strela-10 SAM system, and multiple BMPs and tanks (T-72B3, T-80BV) loaded on equipment haulers.
1:19 AM PST: Heavy Fighting taking place in the Voronezh Region between the Wagner Group and Russian military forces (and troops from the national guard). The Russian Air Force is also continuing to Target these Wagner positions with bombs and rockets.
1:14 AM PST:Russian Air force reportedly conducting airstrikes on Wagner vehicles on the M4 highway. Awaiting photo/video.
1:06 AM PST: The Head of the Republic of North Ossetia as well as the Heads of the Luhansk and Donetsk People's Republics have given their Support to Russian President Putin and his Fight against Wagner with the "Republics"stating that any of their Citizens within the Wagner PMC Group should Refuse any Orders given to them by Yevgeny Prigozhin.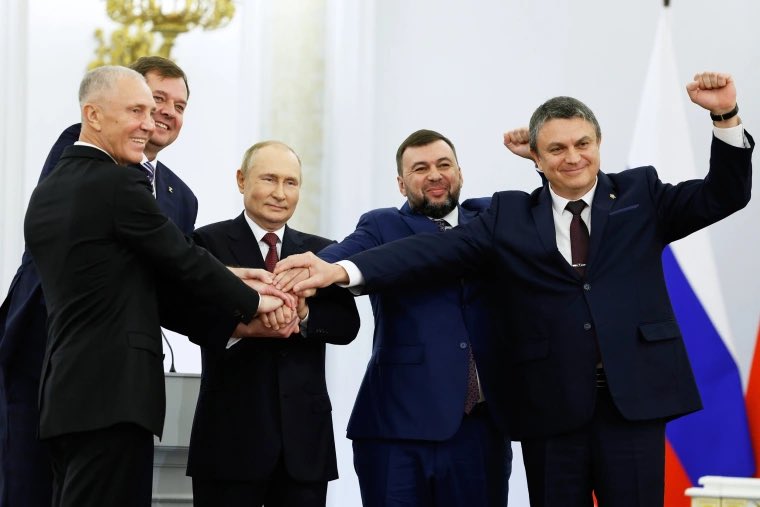 12:40 AM PST: Russian national guard reportedly arriving at the entrance to Rostov (which is controlled by the Wagner Group).
12:34 AM PST: The Wagner Group is now setting up roadblocks in the Rostov region.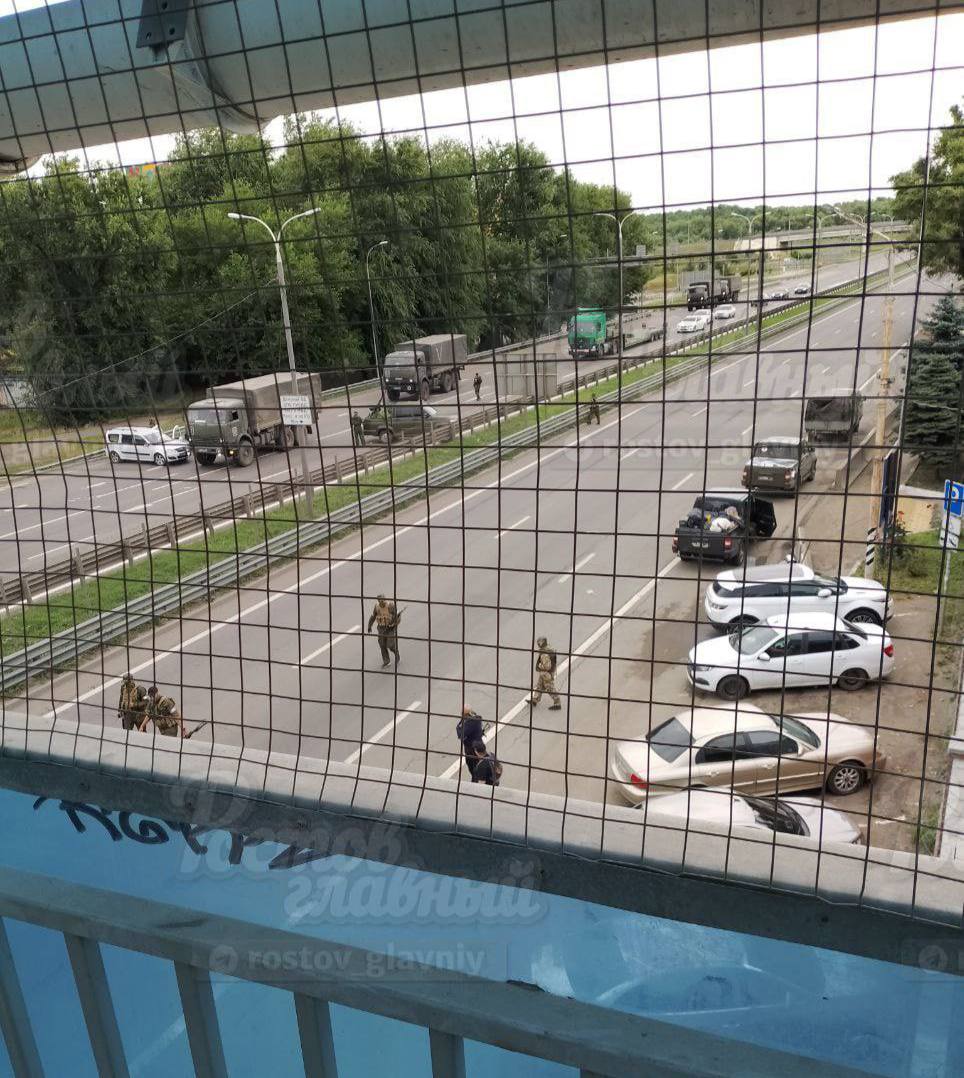 12:27 AM PST: According to Wagner Telegram Channels, 180 Russian troops have refused to fight the Wagner Group and have put down their weapons. This occured at the Bugaevka border checkpoint.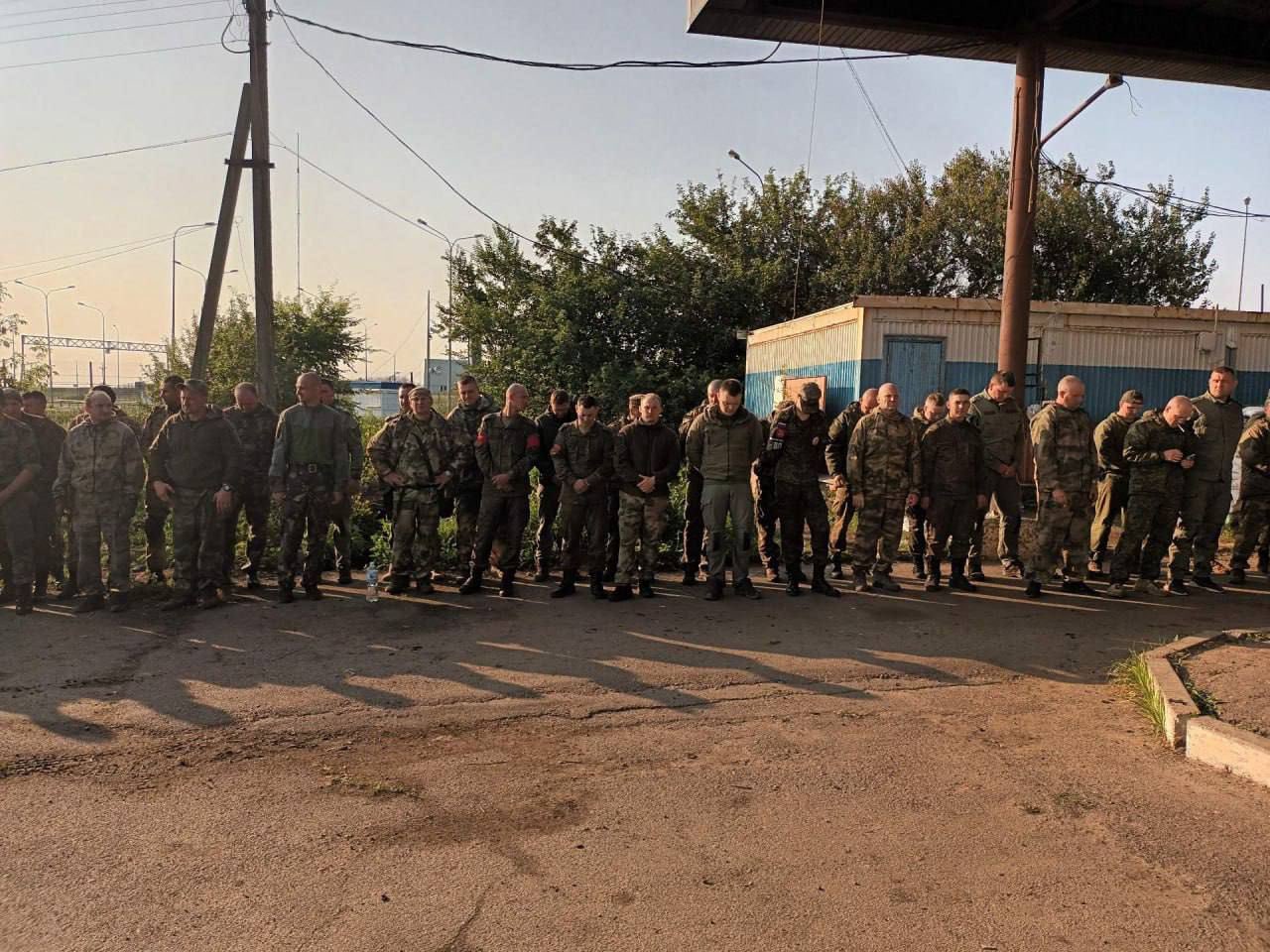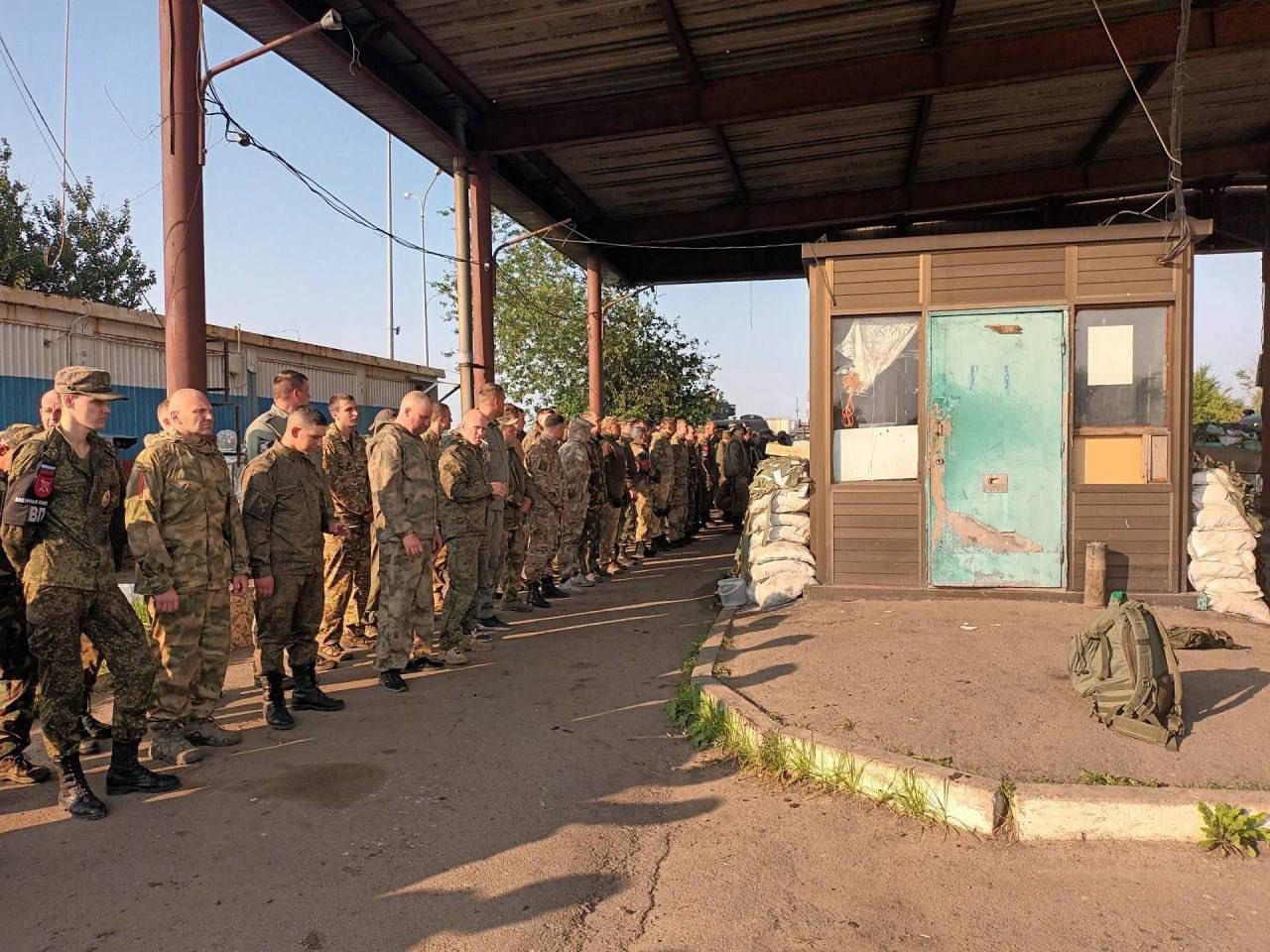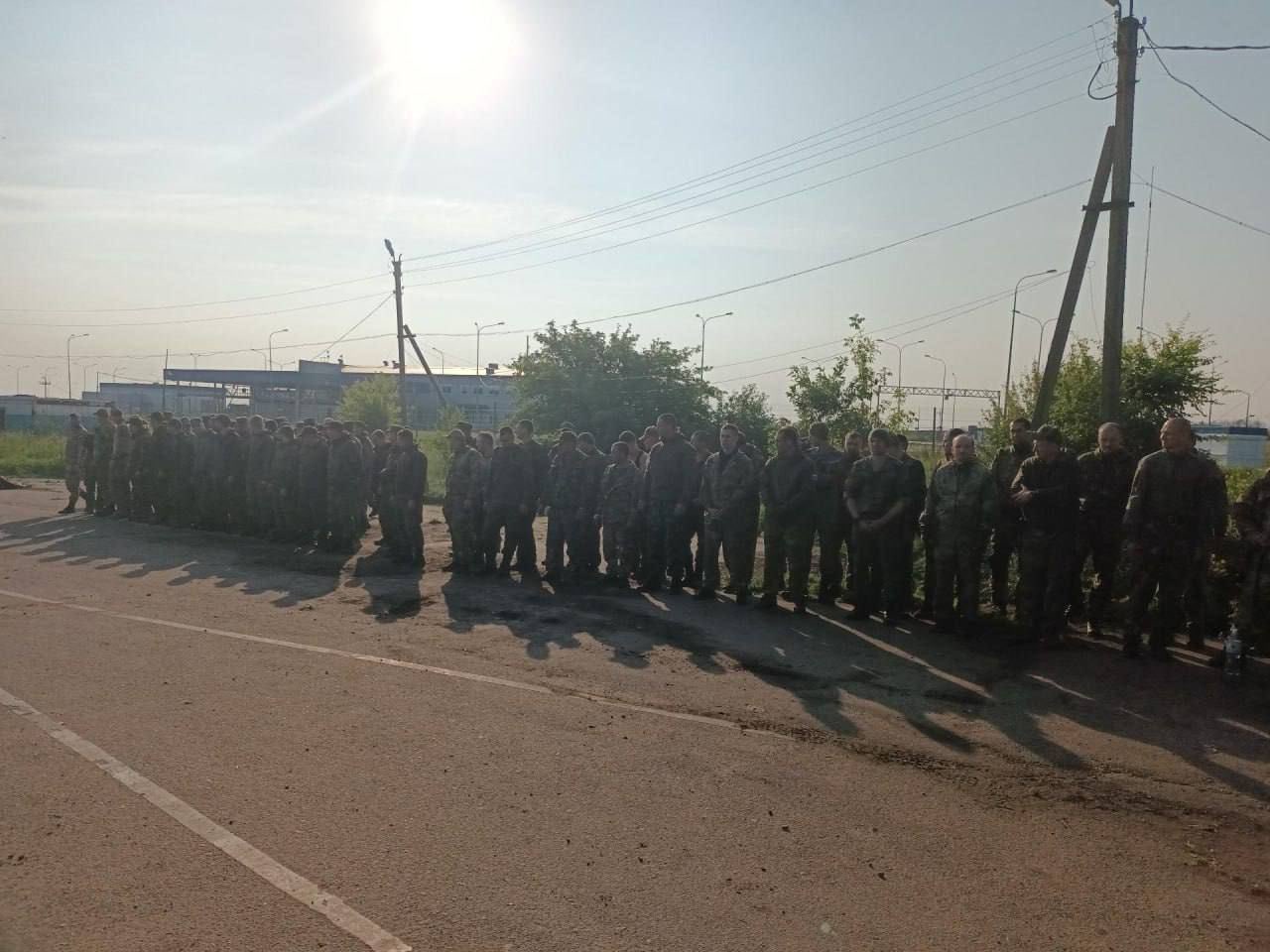 12:23 AM PST:According to sources to BBC Russia, all key military facilities in Voronezh are under the control of the Wagner Group. The FSB has reportedly not been given rules of engagement instructions by Russia's Ministry of Defense.
12:01 AM PST: Russian President Vladimir Putin has spoken for the first time since Yevgeny Prigozhin of the Wagner Group launched a military coup against the Russian Government.
While speaking, Putin said the capture of Russian military and government buildings around Rostov was "an attempt to subvert us from inside," adding that this is "treason."
Another excerpt from Putin: "We are fighting against anarchy. This internal mutiny is a mortal blow to us, it is a blow to our people as a whole. Punitive measures will be very hard. These people who are responsible will certainly be brought to justice on behalf of our people. The armed forces and other agencies have received instructions, and restrictive measures have been taken in Moscow and the region. The situation around Rostov remains very complicated. As president of Russia, comm, and as a citizen of Russia, I am doing everything I can to repel this attack and ensure the freedom of our citizens. Those who [involved] in the armed mutiny have betrayed Russia, and I urge anyone involved in it not to participate in armed conflict. We will certainly defend what is here."
BREAKING: In a recorded address, Vladimir Putin says the Wagner group rebellion is a 'criminal adventuristic campaign' and "equivalent to armed mutiny".

He says: "It is an attempt to subvert us from inside. This is treason."

Latest: https://t.co/X3flQUBL0r

📺 Sky 501 pic.twitter.com/iaIgz7YASc

— Sky News (@SkyNews) June 24, 2023
11:37 PM PST: Wagner Group is now claiming that multiple russian soldiers have "welcomed" their troops into many military buildings. The Wagner Group says it has been able to "Peacefully Occupy" them.
11:28 PM PST: Putin has delayed his address to the nation, no information provided by the Kremlin. More to come.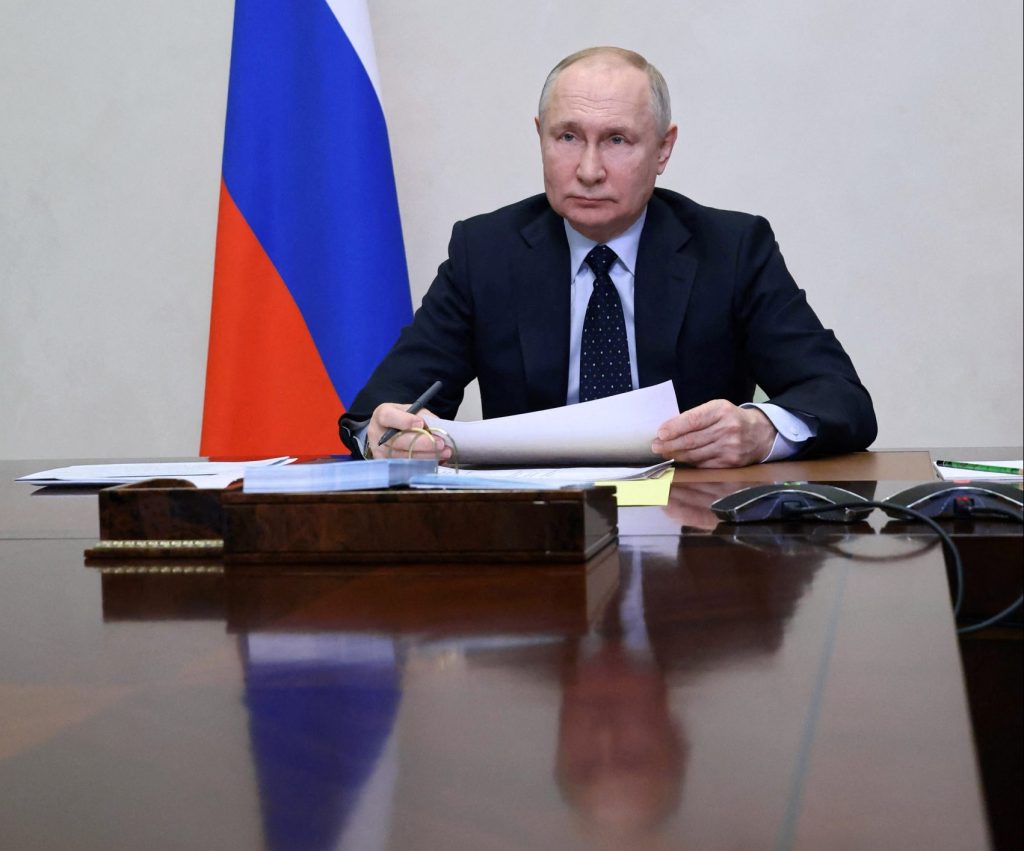 11:26 PM PST:Video showing the current situation in Rostov right now (which is currently under Wagner control). 
11:19 PM PST:The mayor's office of Rostov-on-Don is blocked by members of the Wagner Group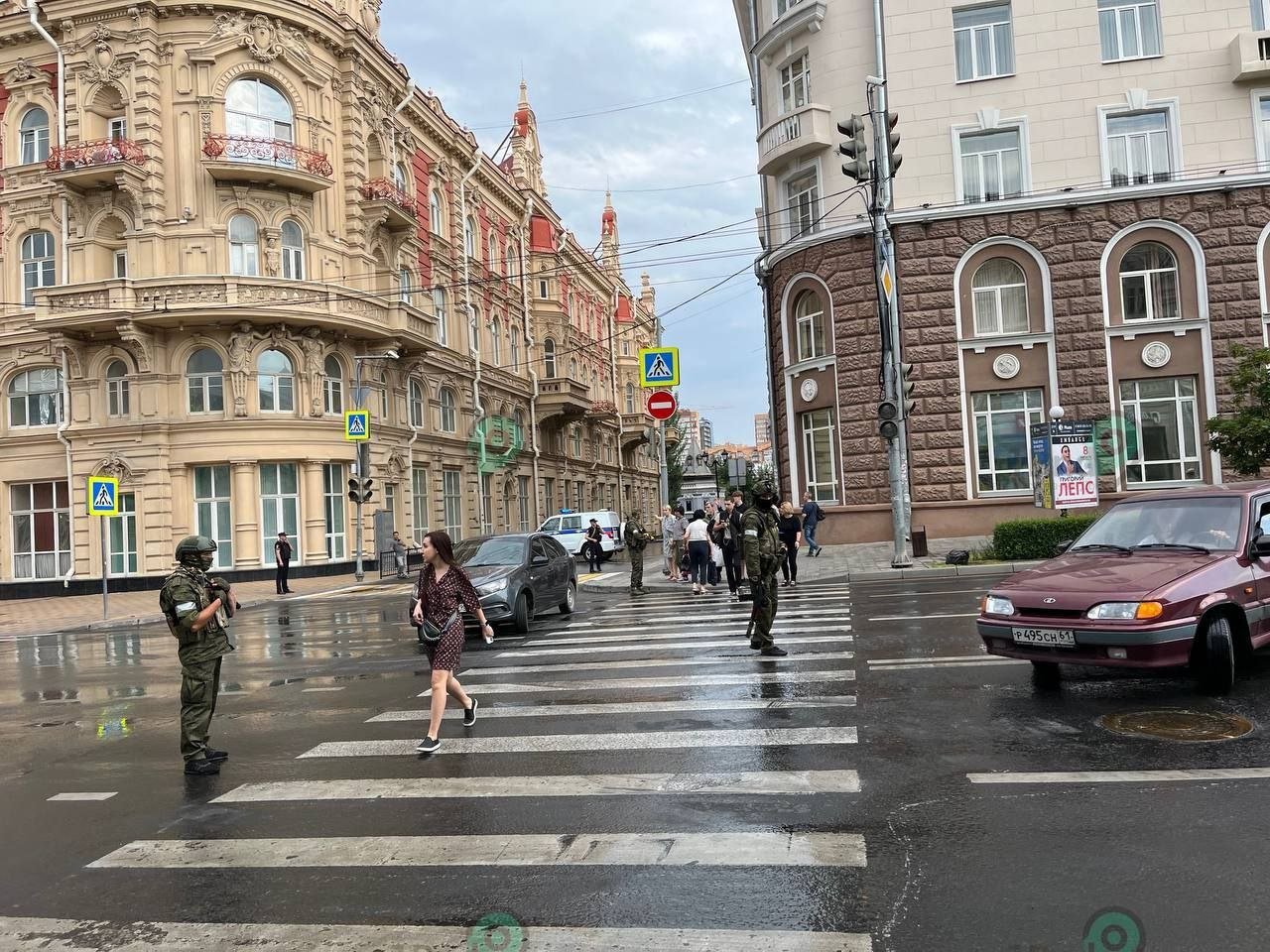 11:17 PM PST:Checkpoint of the Russian Guard at the M-4 "Don" highway.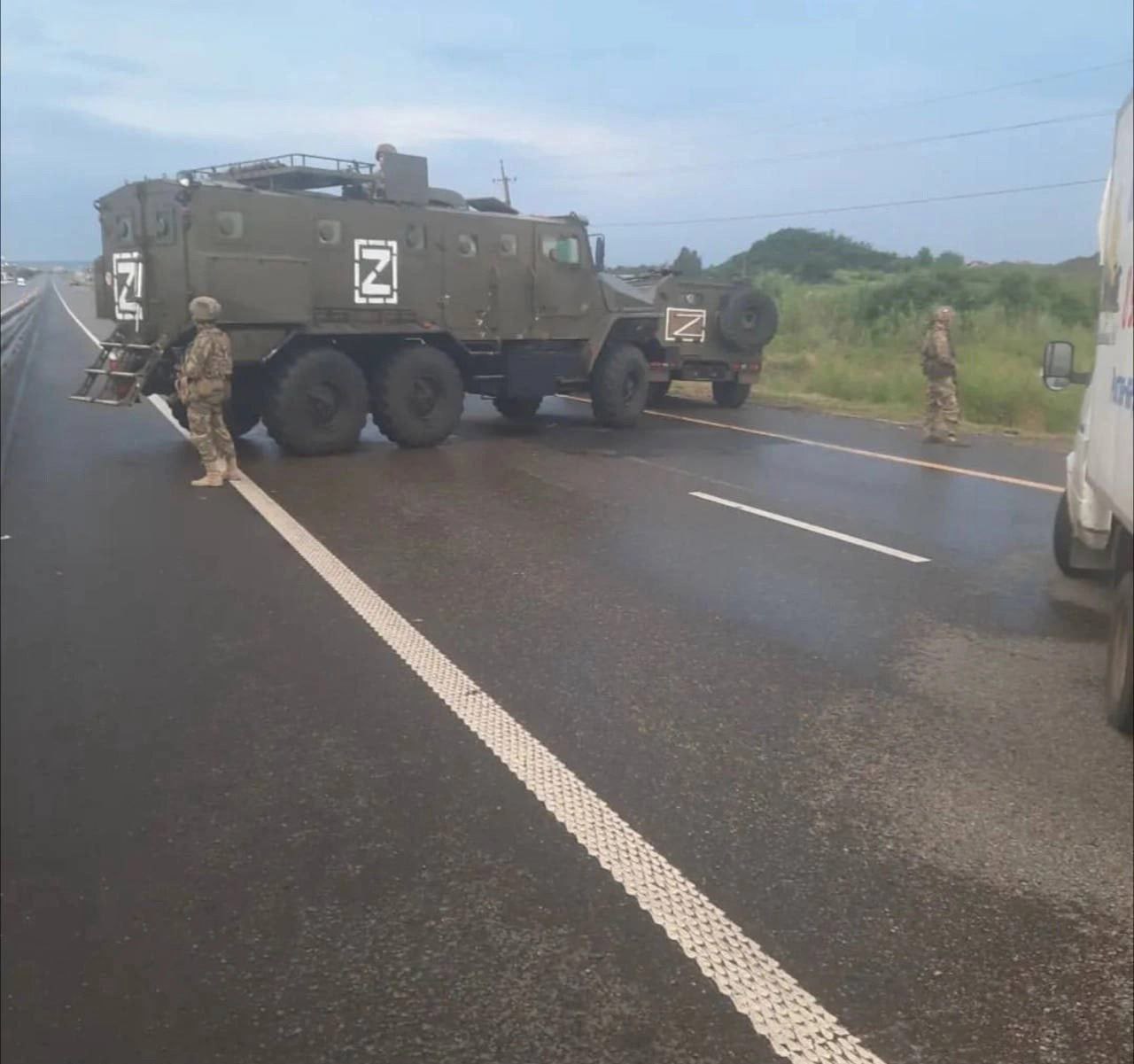 11:03 PM PST: The Wagner Group has now claimed that they have made advancements after capturing Rostov. In a statement, the group said, "Military facilities in Voronezh have been taken under the control of Wagner PMC. The army goes over to the side of the people." Unconfirmed reports claim that they entered Voronezh without any resistance.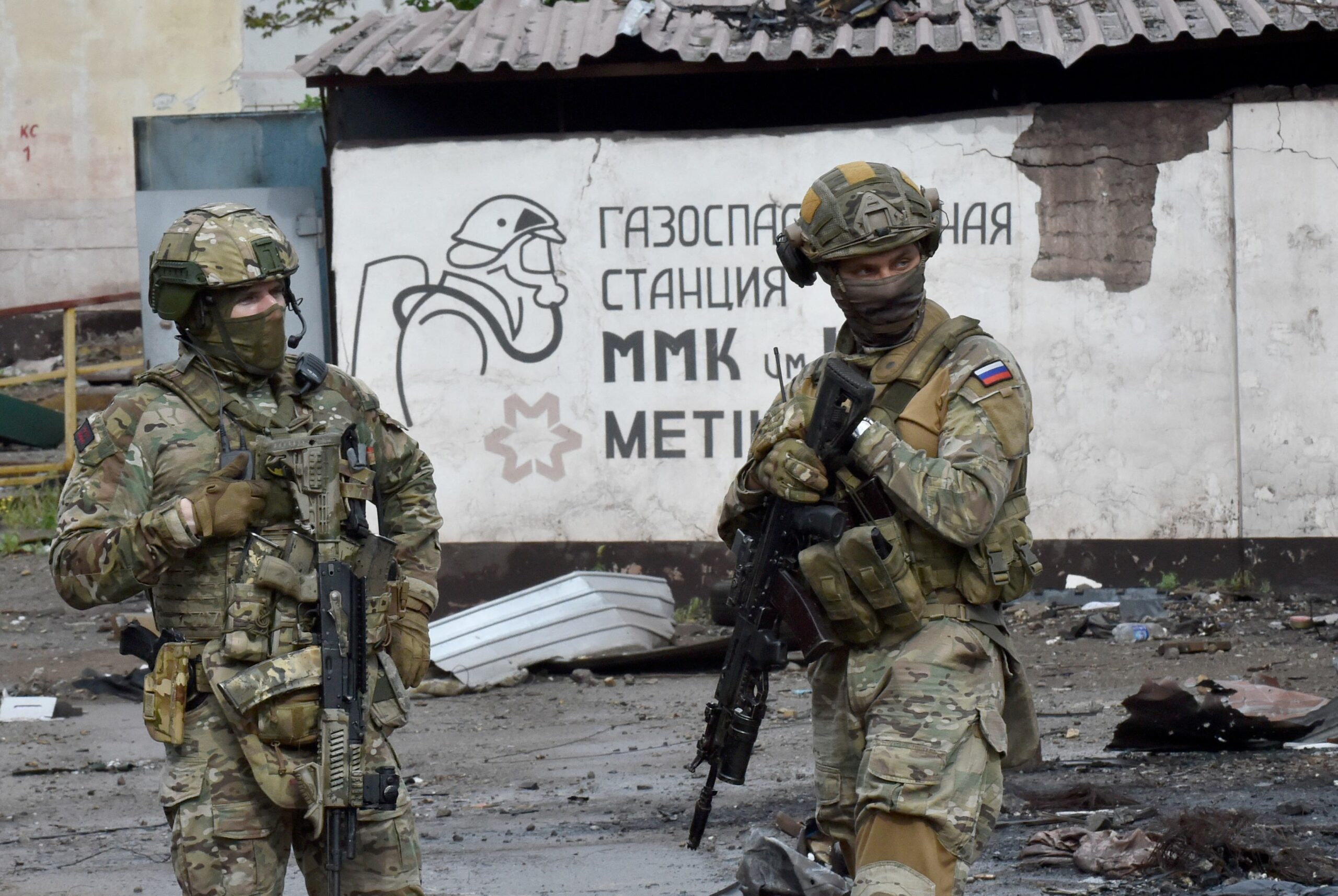 10:56 PM PST: T-80BV tank of Wagner mercenaries in front of Southern Military District HQ in Rostov-on-Don this morning.
10:51 PM PST: Channels controlled by the PMC Wagner claim that Russia's top military official, General Gerasimov, "escaped from the Rostov headquarters along with people loyal to him" and "is holed up in a civilian apartment with his friends in Rostov"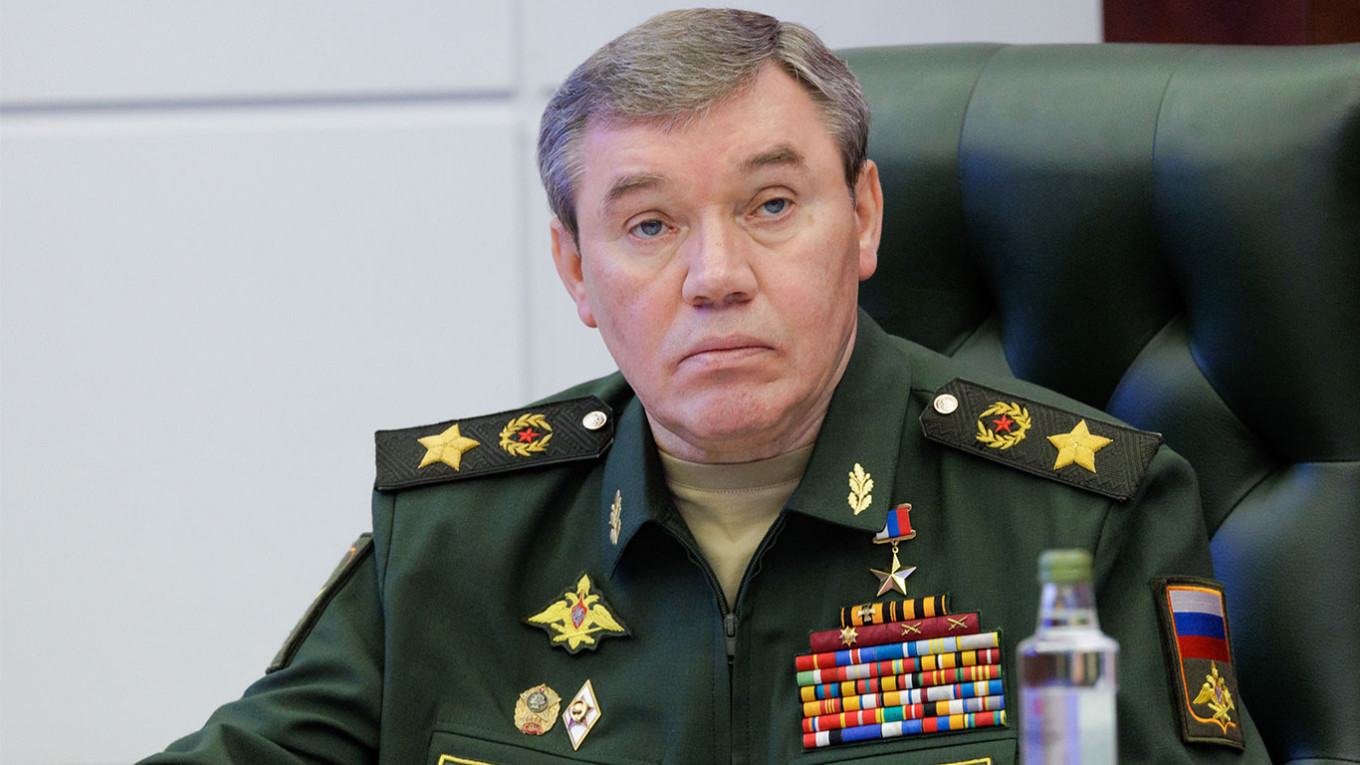 10:40 PM PST: Video showing a Russian helicopter shot down by the Wagner Group in the Voronezh region. This is 6 hours from Moscow.
10:35 PM PST: Putin to Address Russian People in 25 minutes.
10:33 PM PST: Video shows roadblocks being set up at entrances in Moscow
10:30 PM PST: New photos after the Wagner Group seized the Southern Military District HQ in Rostov-on-Don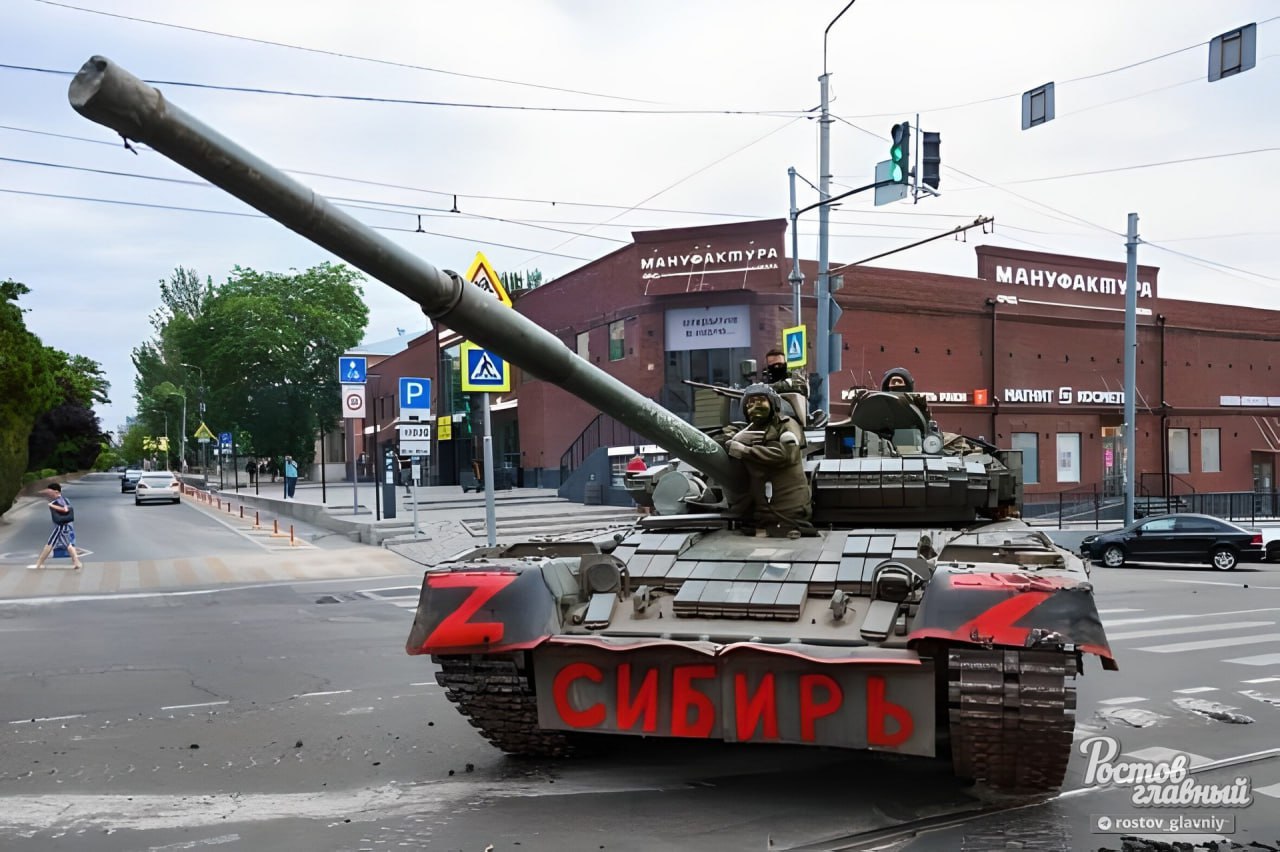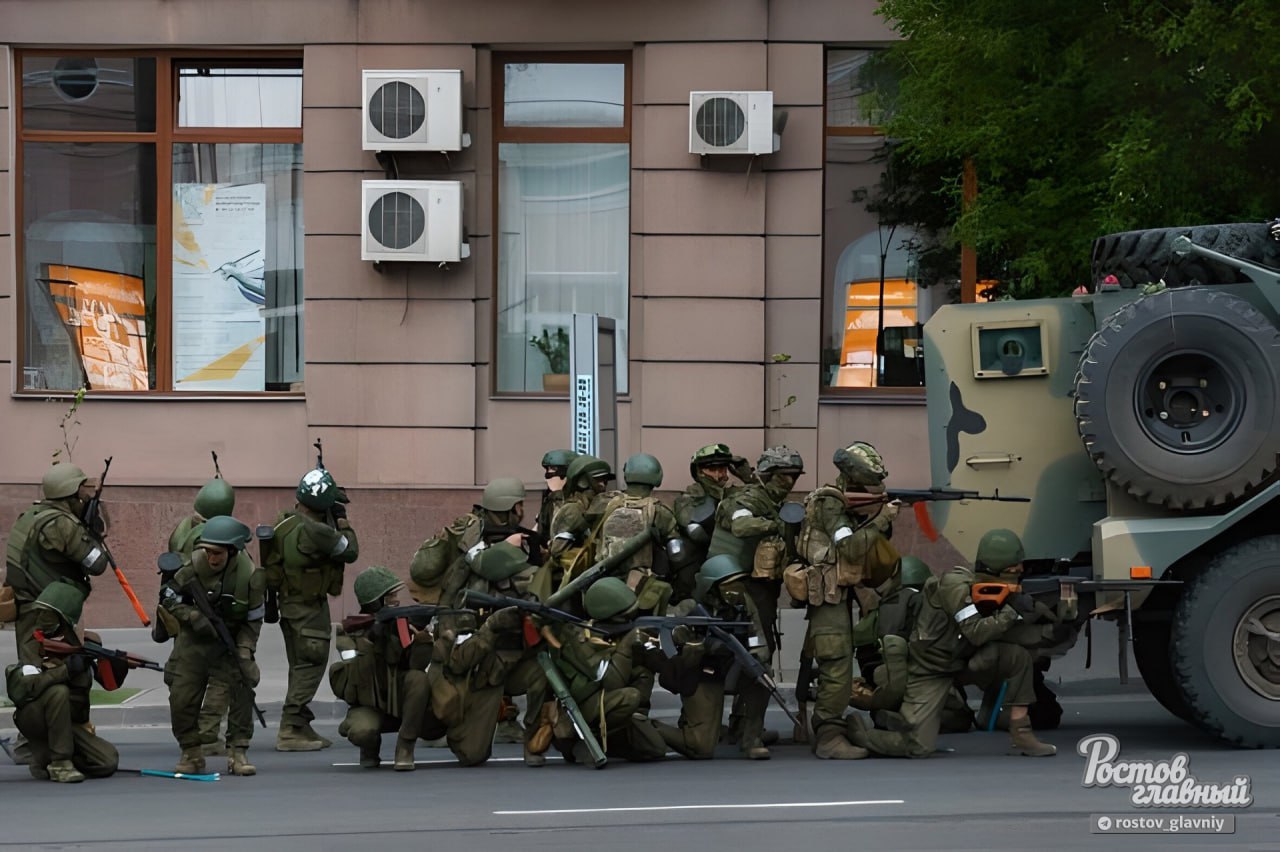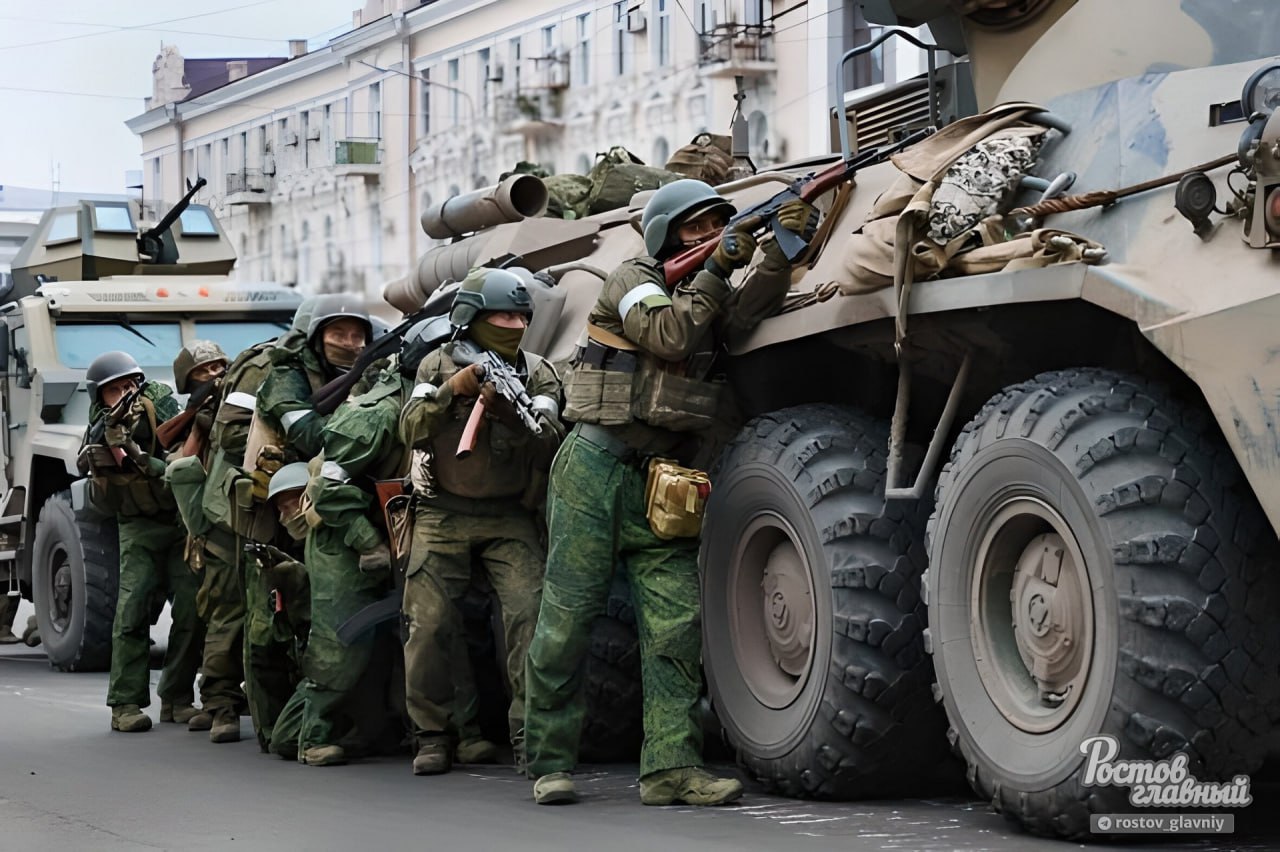 10:22 PM PST: Footage showing a Wagner Convoy moving in Voronezh Oblast
10:15 PM PST: Video obtained showing a raid on the Wagner Groups HQ in St. Petersburg.
10:15 PM PST: Prigozhin: "We have goals, we are all willing to die .. Because we are dying for our motherland, we are dying for the Russian people, who must be liberated from the people who are killing civilians"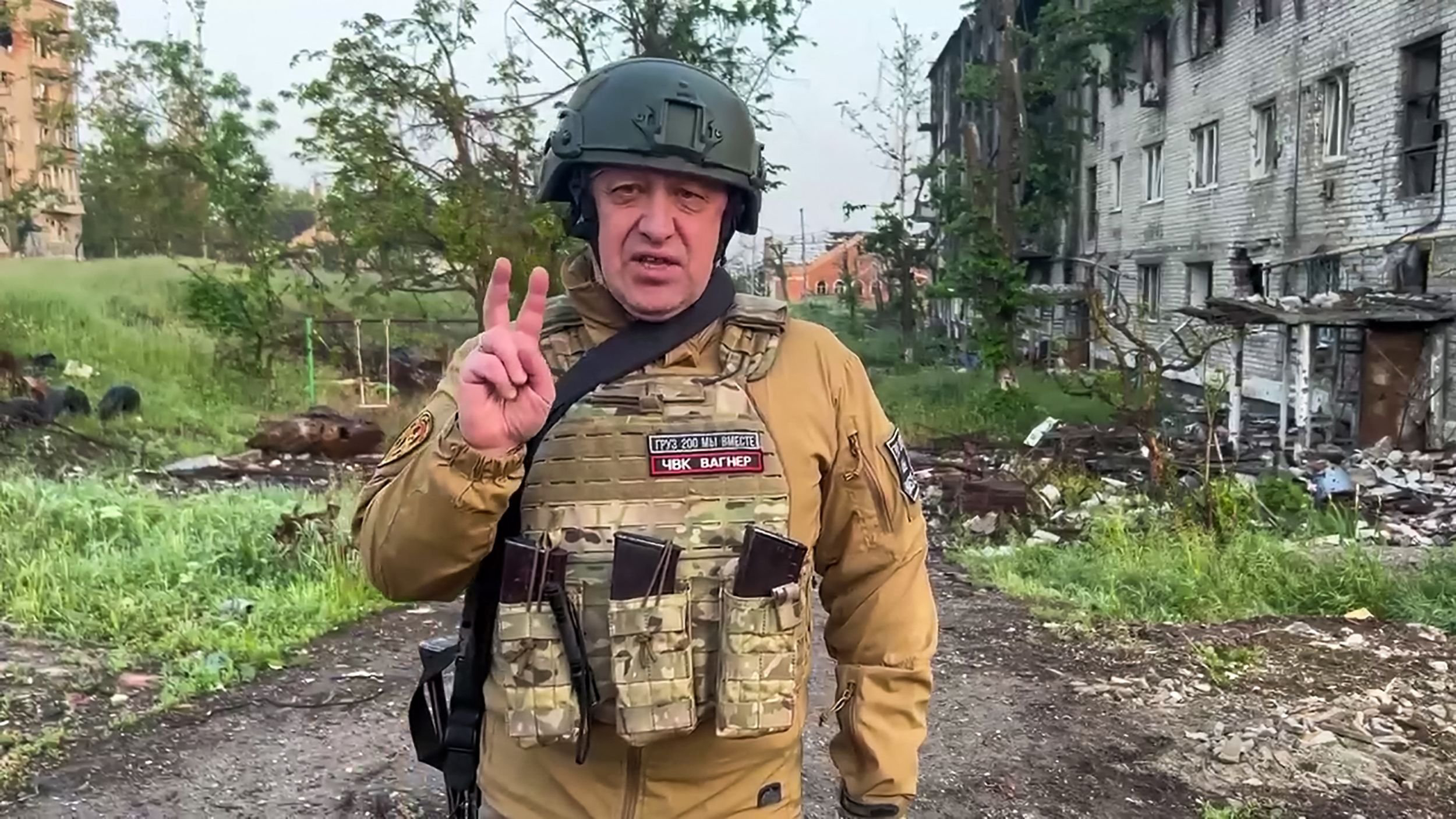 10:13 PM PST: Russian military personnel are now bolstering defenses in Moscow and are creating road barriers with trucks full of sand.
10:01PM PST:Prigozhin has released a new video at the headquarters of the Southern Military District in Rostov says that he did not interfere with the work military headquarters as it is critical in Russia's war in Ukraine. Yevgeny Prigozhin has said that until Sergei Shoigu and Valery Gerasimov reach the Headquarters of the Southern Military District, PMC "Wagner" will blockade the city of Rostov-on-Don and go to Moscow.
9:40PM PST: Russian security forces have stormed the Wagner Group's headquarters in St. Petersburg.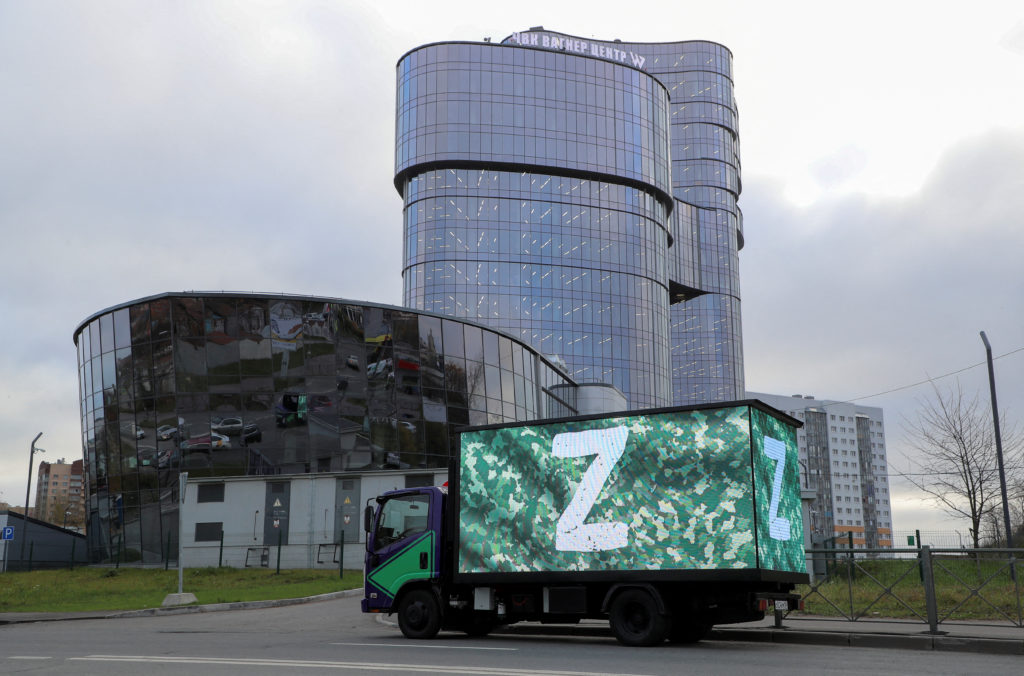 9:37 PM PST: Another identified subject from Prigozhin video, Vladimir Stepanovich Alekseev, the First Deputy Chief of the GRU. He previously out a video a few hours ago appealing to the Wagner PMC to stop.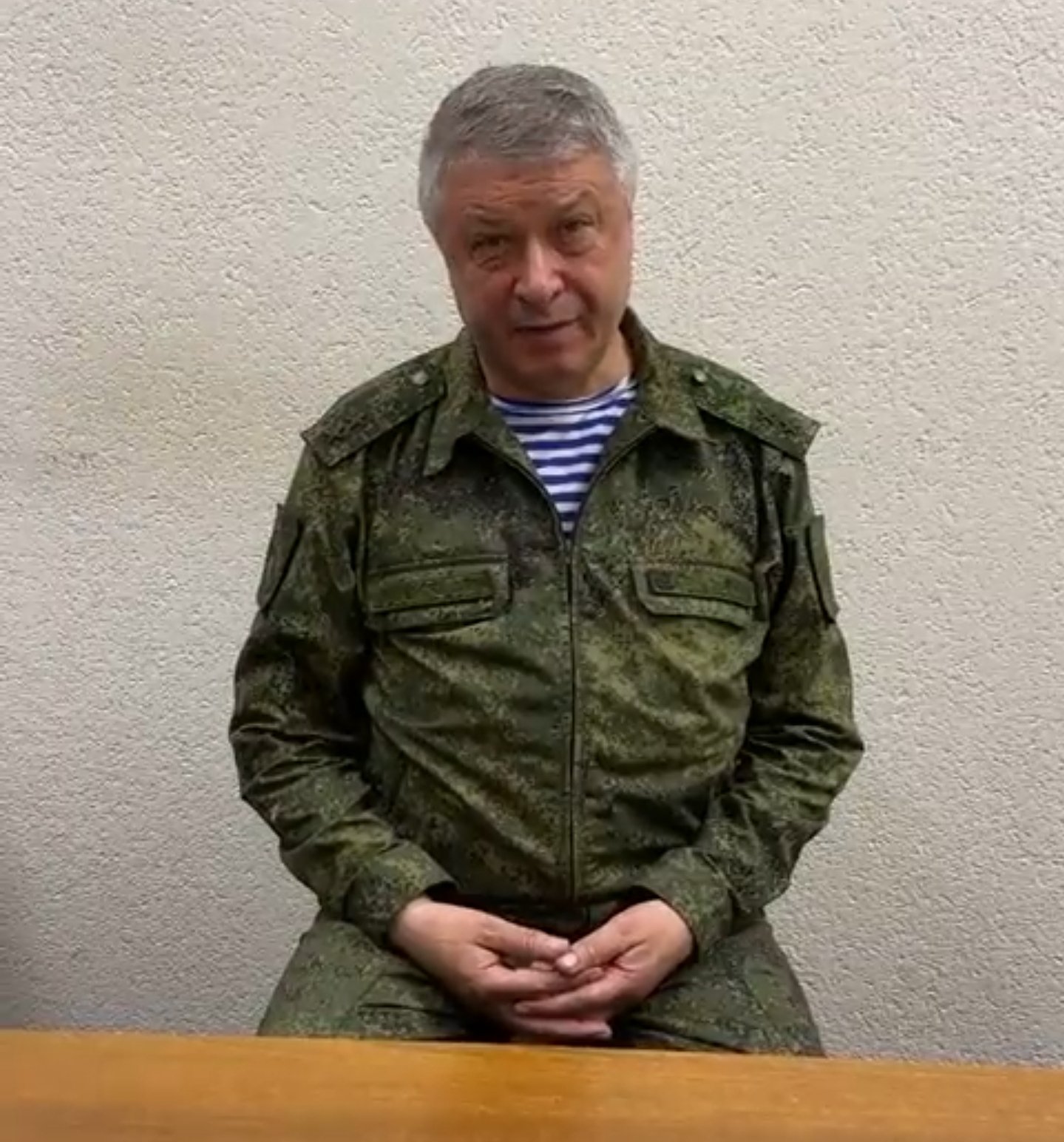 9:03 PM PST: NEW FOOTAGE reportedly shows the leader of the Wagner Group, Yevgeny Prigozhin, arriving at the captured HQ of the Southern Military District in Rostov. Prigozhin is sitting next to Sergey Kuzovlev, the commander of Russia's Southern Military District. He is also with the Deputy Defense Minister of Russia, Yunus-bek Yevkurov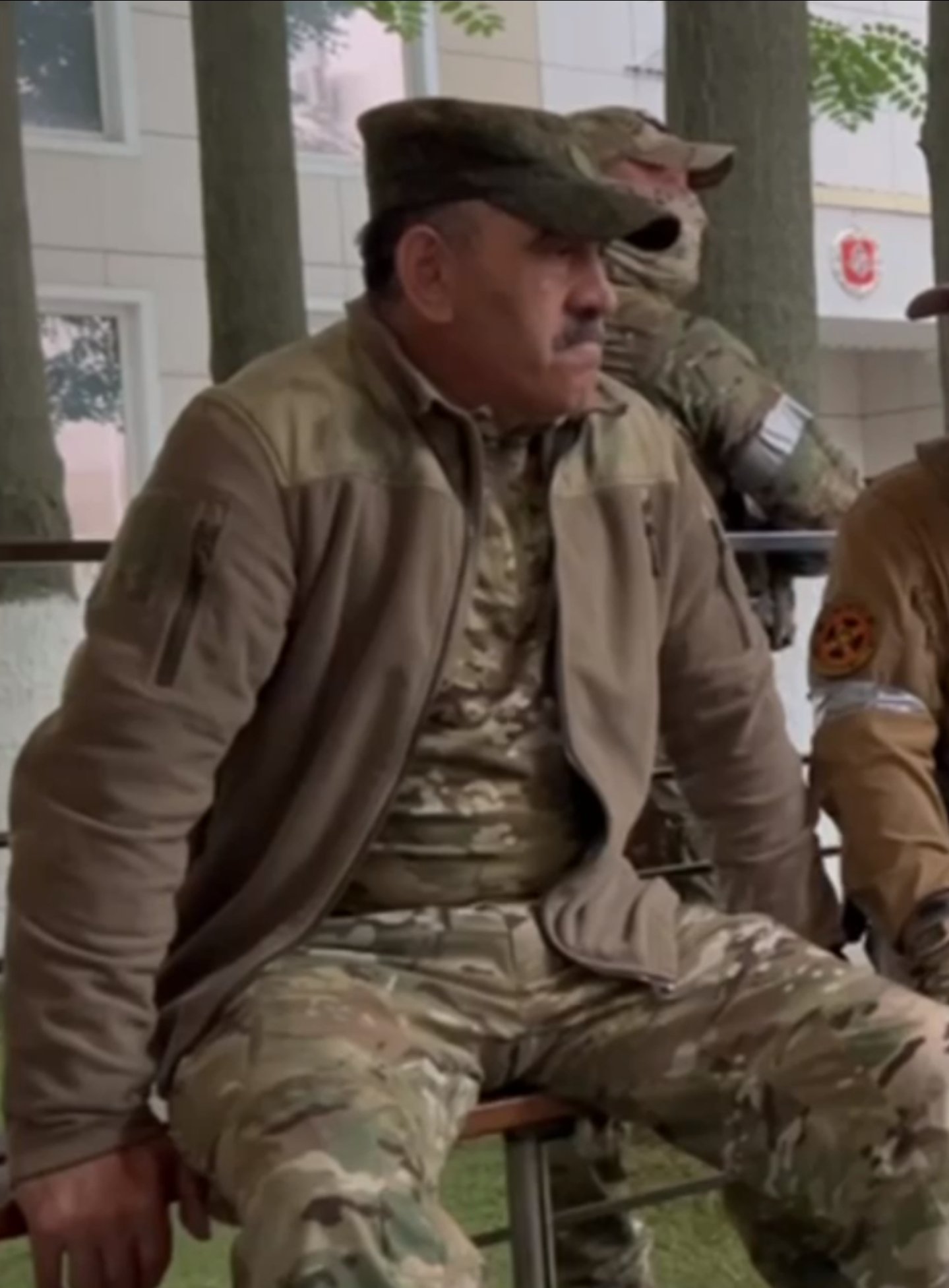 Sergey Kuzovlev, commander of the Southern Military District.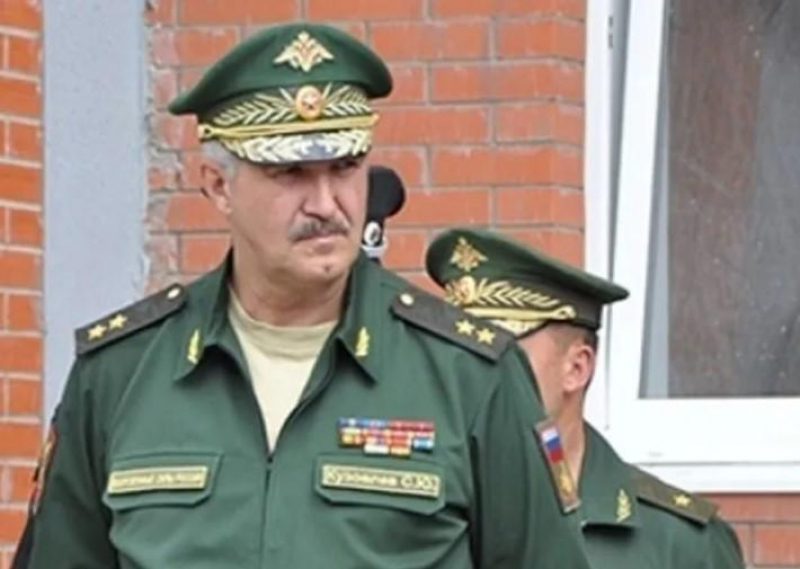 Sergey Kuzovlev, commander of the Southern Military District.
8:00 PM PST: A Convoy of Wagner Forces seen this morning heading towards the City of Rostov-on-Don.
7:30 PM PST: Russian military channels are now claiming that gunfire can be heard in the vicinity of the M4 highway in Voronezh region
7:29 PM PST: Statement from Prigozhin: "Fights take place in those places where the military leadership gives false information to the fighters and therefore skirmishes occur. Where the soldiers meet us, the National Guard and the police, they wave their hands joyfully and many of them say: 'We want to go with you.' There are already 60-70 people who have joined us, although we still have come a short way. I think half the army is ready to go with us."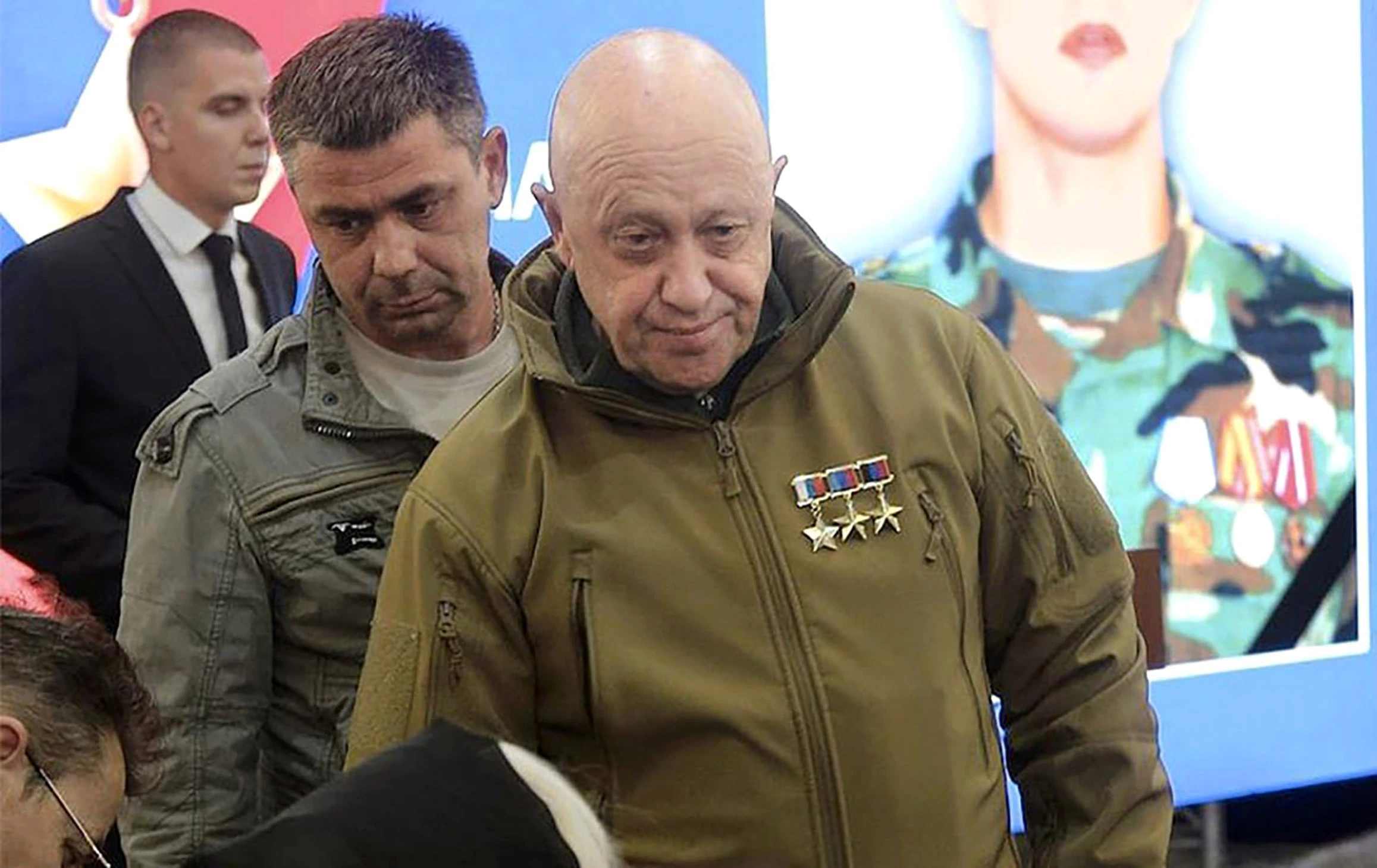 7:27 PM PST: PMC Wagner fighters are pictured standing outside the Southern Military District building in Rostov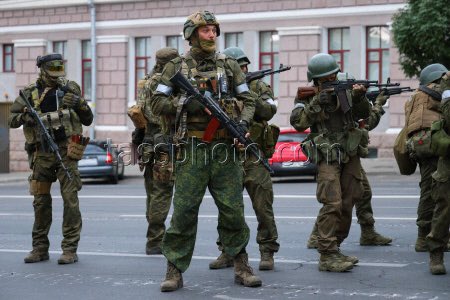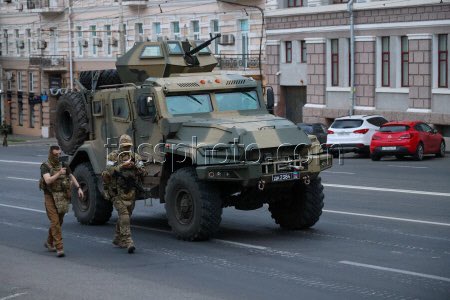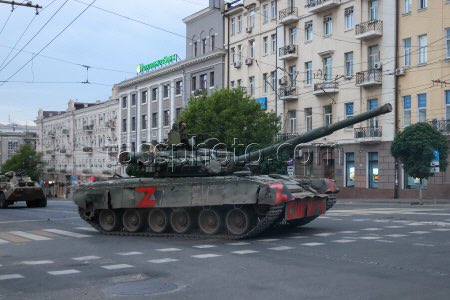 7:27 PM PST: Traffic Police are seen gathering near the Voroshilovsky Bridge in the Wagner-Occupied City of Rostov-on-Don. This comes as the Wagner Group has reportedly encountered no resistance in Rostov