54 Ugandan soldiers were killed in a surprise attack by al-Shabab on an African Union peacekeeping base in Somalia.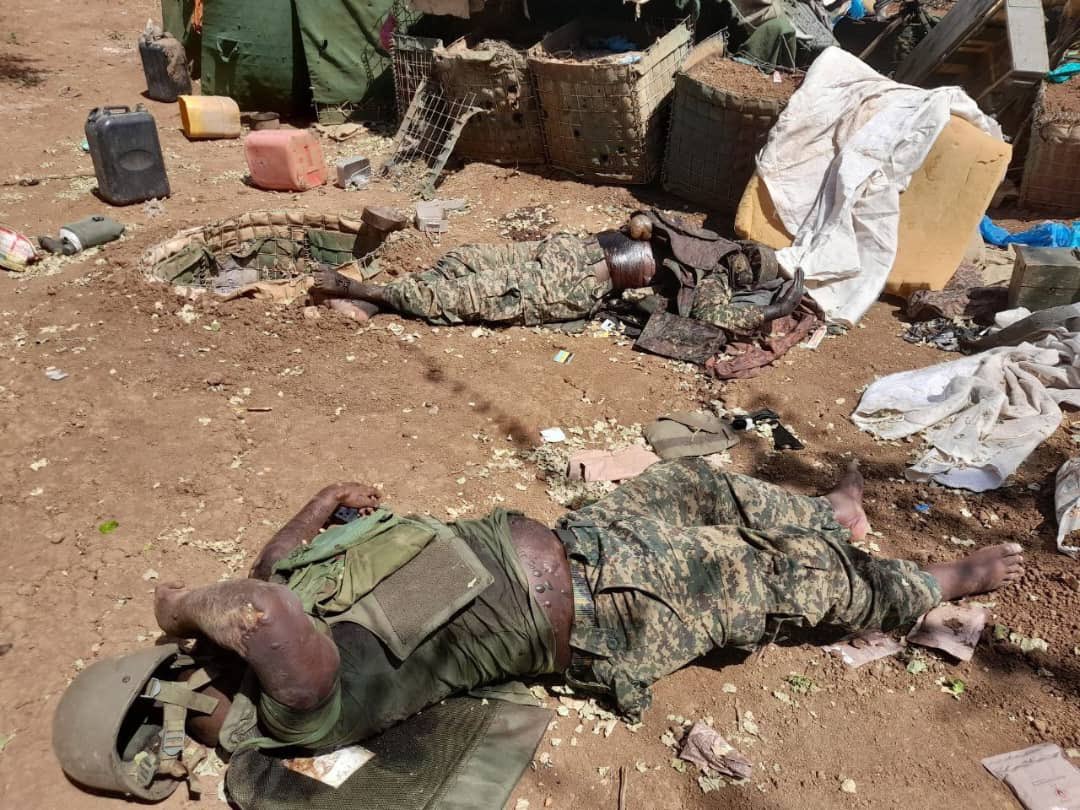 The insurgent attack on the base, located in Bulo Mareer, roughly 80 miles southwest of Mogadishu, occurred just a week prior. Al-Shabab, an armed faction with ties to al-Qaeda, later proclaimed responsibility for the May 26 suicide bombings that killed 137 soldiers.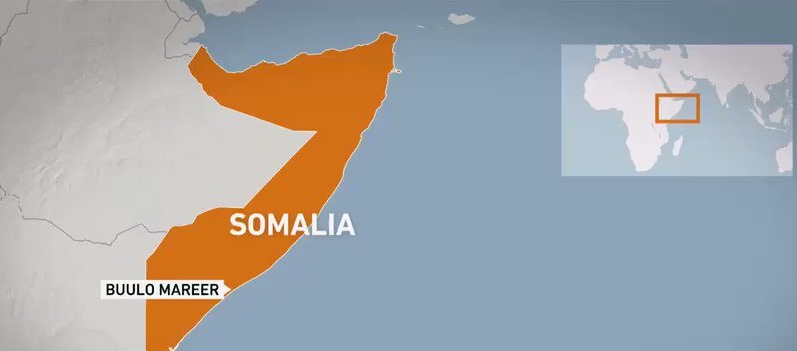 Ugandan President Museveni revealed on Saturday that despite the initial setback, the Uganda People's Defence Forces (UPDF) had successfully regained control over the base. He commended the bravery and tenacity of the soldiers, stating, "Our soldiers demonstrated remarkable resilience and reorganized themselves, resulting in the recapture of the base by Tuesday." Previously, he had noted that there were casualties from Uganda. Still, details about the assault on the troops serving in the African Union Transition Mission in Somalia (ATMIS) were withheld.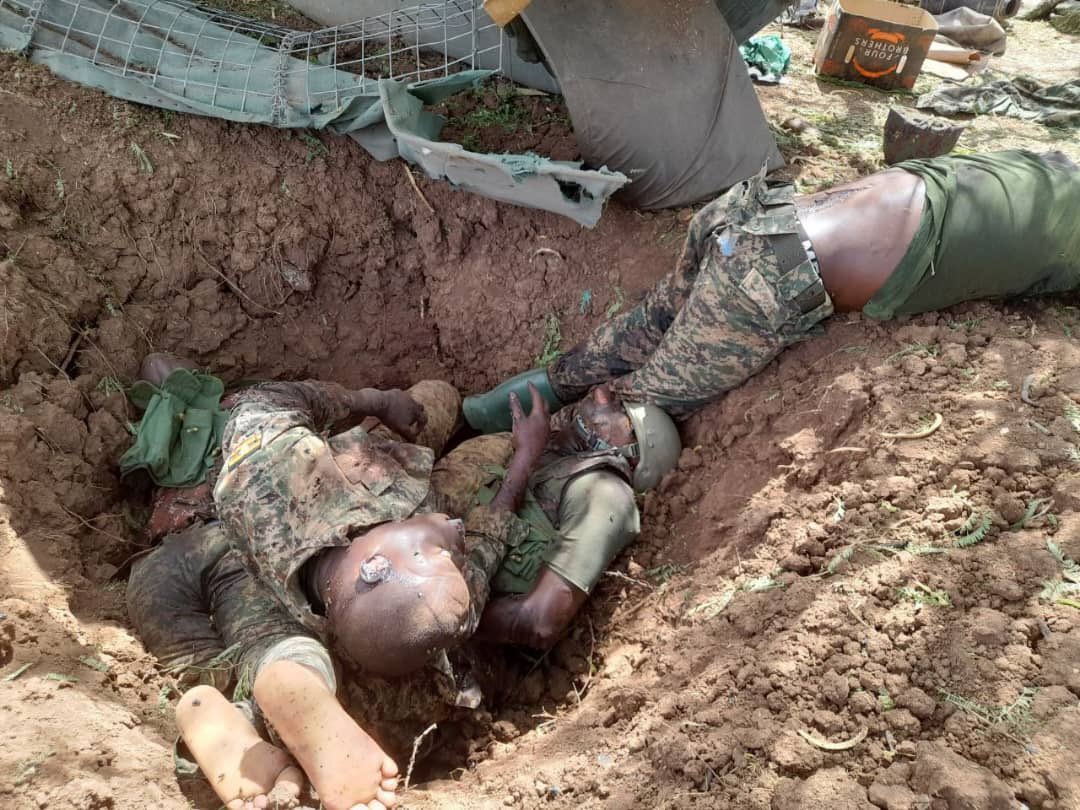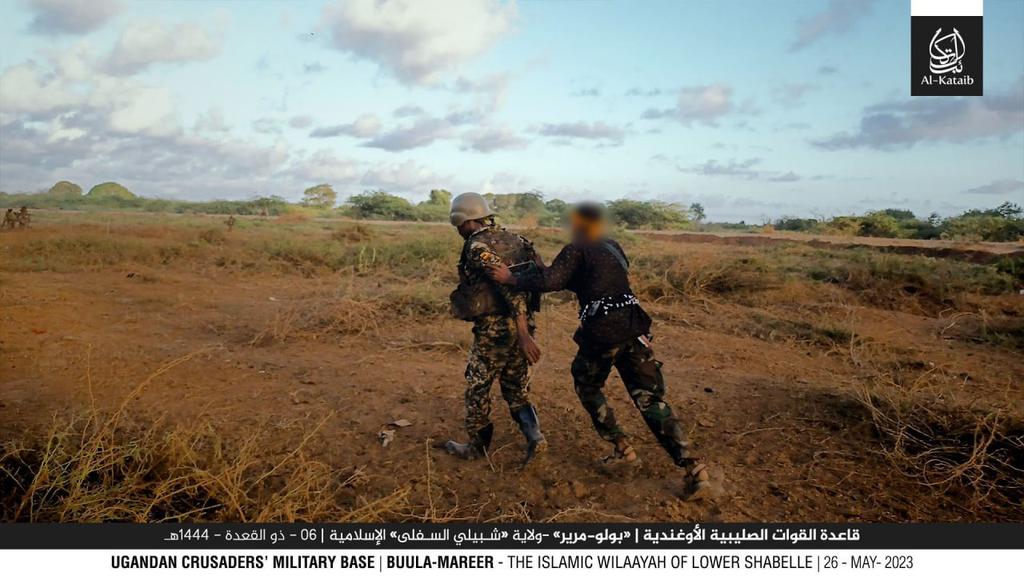 Photographic evidence of captured Ugandan Army personnel in today's terror attack on UPDF-ATMIS FOB at Bulo Mareer.
Digging Deeper:
Al-Shabab has been engaged in a conflict to displace the Western-supported government of Somalia and impose its governance, grounded in a strict interpretation of Islamic law, since 2006. A robust government offensive was initiated that has progressively chipped away at the extensive control of al-Shabab over Somali territories. Nevertheless, the group can orchestrate significant assaults on various targets, including governmental, commercial, and military.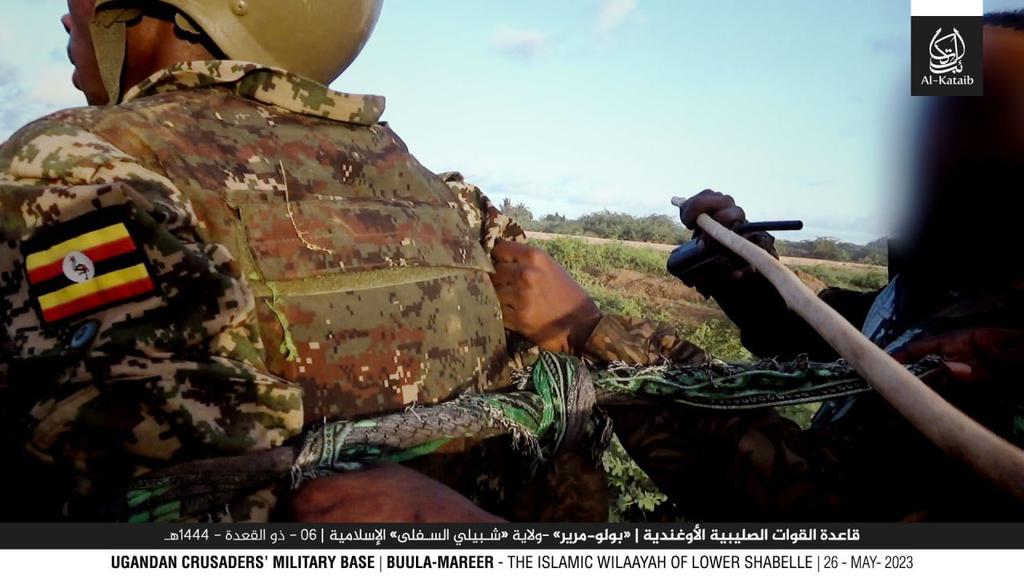 Additionally, al-Shabab sporadically attacks neighboring Kenya in retaliation for Nairobi's decision to deploy troops supporting Mogadishu's resistance against them. ATMIS, a force of 22,000 strong, stepped in to replace the AU Mission in Somalia (AMISOM) in 2022. Since then, it has been aiding the federal government of Somalia in its ongoing fight against al-Shabab.