DISCLAIMER: Within the story are images and video from the scene that we've obtained. Viewer discretion advised. 
In Port-au-Prince, Haiti's capital, more than a dozen alleged gang members were lynched and set on fire by residents, according to police and witnesses.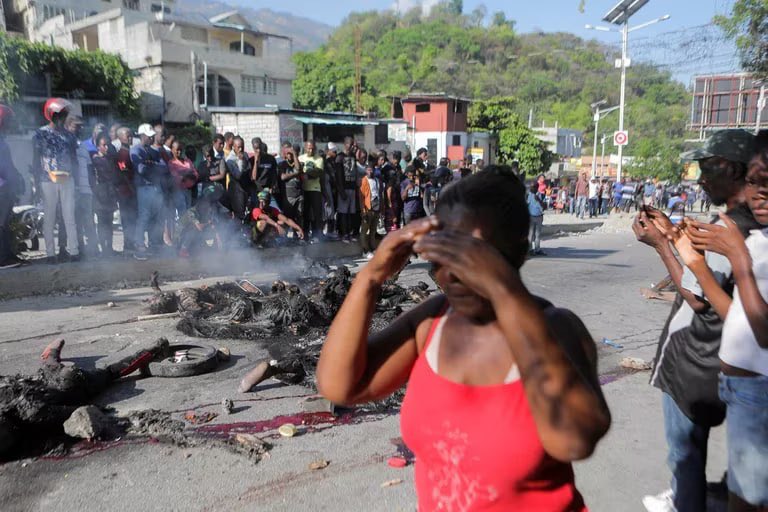 The Haiti National Police stated that officers in the Canape Vert section searched a minibus for contraband, confiscating weapons from suspects who were then "unfortunately lynched by members of the population."
A witness named Edner Samuel told The Associated Press that the public took the suspected gang members from the police, beat and stoned them, and then set them on fire with tires and gasoline. An AP reporter counted 13 burning bodies at the scene. The killings followED several days of clashes between gang members and security forces.
Gangs in Haiti have increased in power since the 2021 assassination of President Jovenel Moise, resulting in lawlessness throughout much of the capital and countryside. Gang violence has caused hundreds of deaths and thousands of displacements. Around 80% of the Port-au-Prince metropolitan area is controlled by criminal groups, with approximately 200 gangs operating with impunity.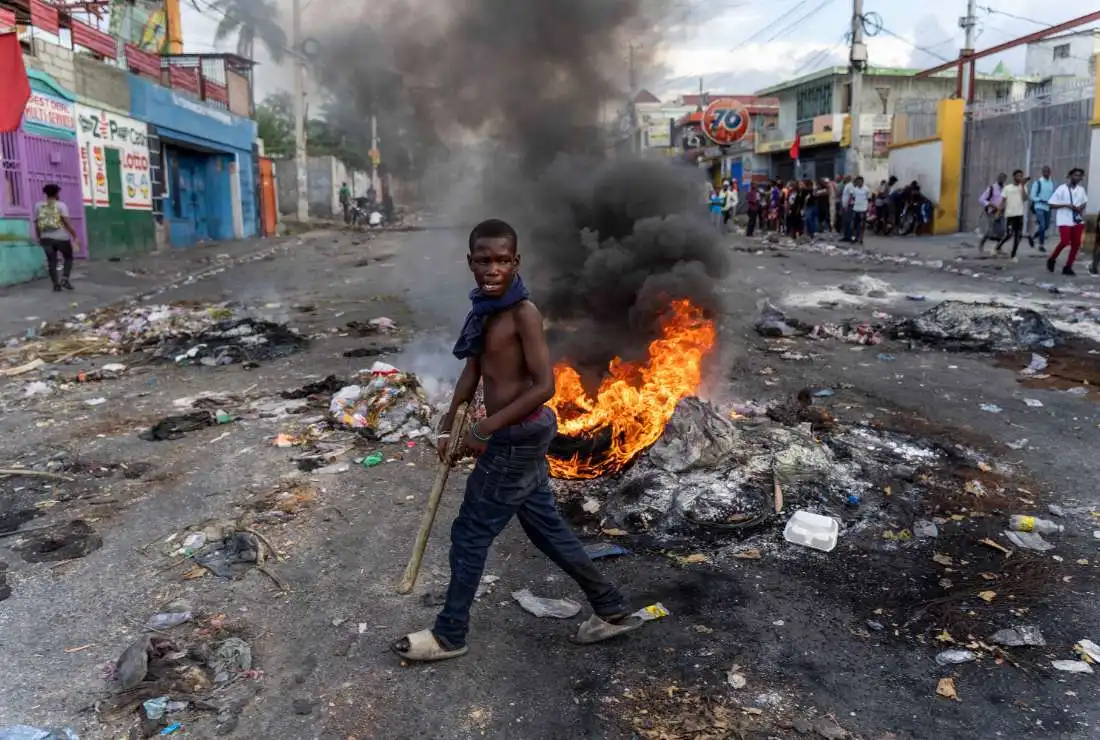 UN Secretary-General Antonio Guterres called for the immediate deployment of an international armed force in Haiti to address the escalating gang violence and the country's most severe human rights crisis in decades. In a report to the UN Security Council, Guterres emphasized that the deployment of an international force is crucial to help Haitian authorities quell the violence and rights abuses, restore the rule of law, and facilitate national elections.
Guterres highlighted the poor human rights conditions in gang-controlled areas, noting that killings, attacks, sexual violence, and snipers on rooftops are common occurrences. He also pointed out that women and girls are disproportionately affected by the use of rape and other forms of sexual violence as tactics by gangs to instill fear and control communities. The Security Council is set to discuss the report on Wednesday.