U.S. House Speaker Kevin McCarthy held a meeting with Taiwanese President Tsai Ing-wen in California on Wednesday, marking the highest-level meeting between U.S. and Taiwanese officials on American soil in decades.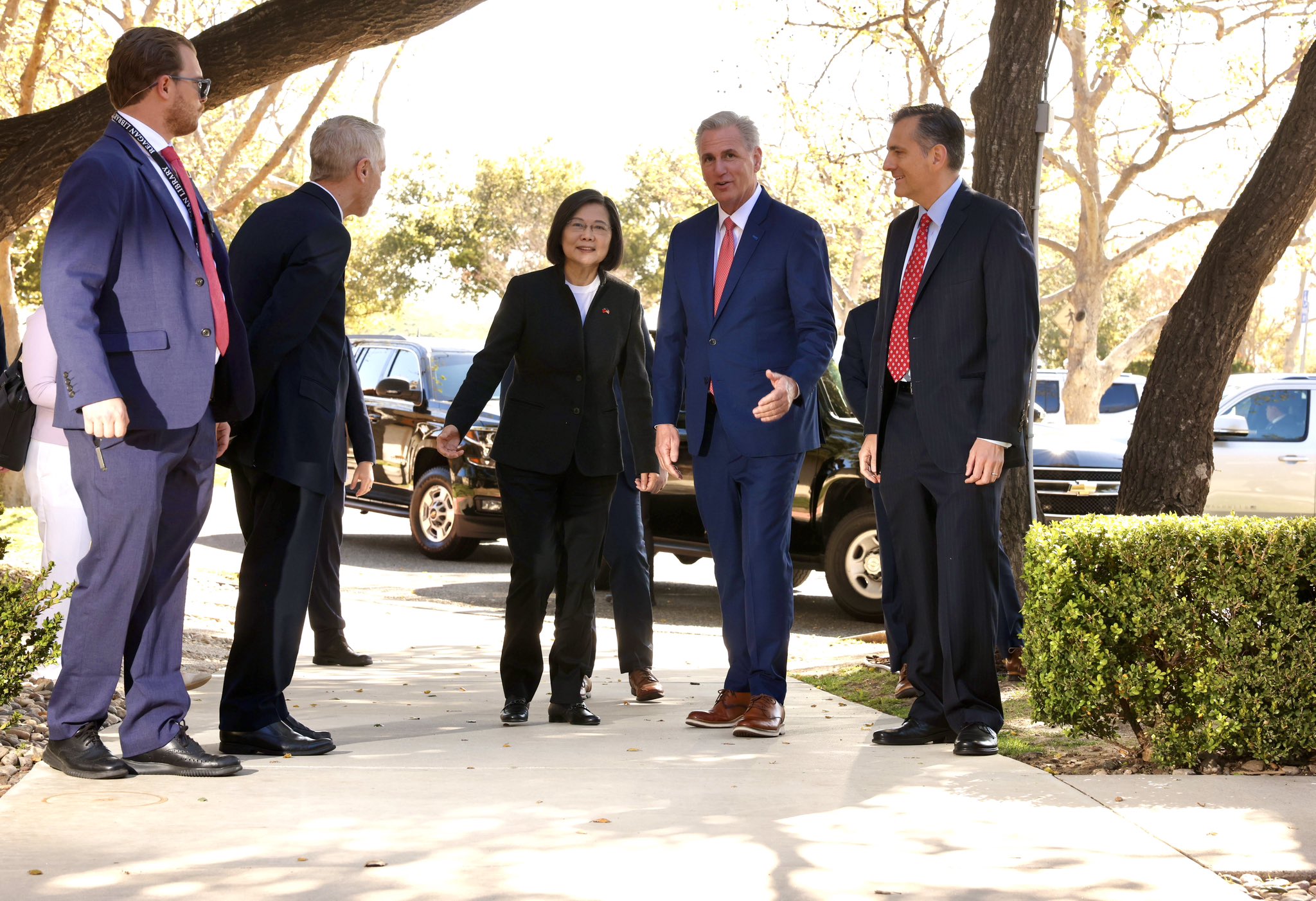 The meeting took place at the Ronald Reagan Presidential Library in Simi Valley, California, amid increased threats from China. McCarthy emphasized the need to expedite arms deliveries to Taiwan to counter rising Chinese aggression. The meeting was attended by other Republican and Democratic lawmakers, despite China's threats of retaliation.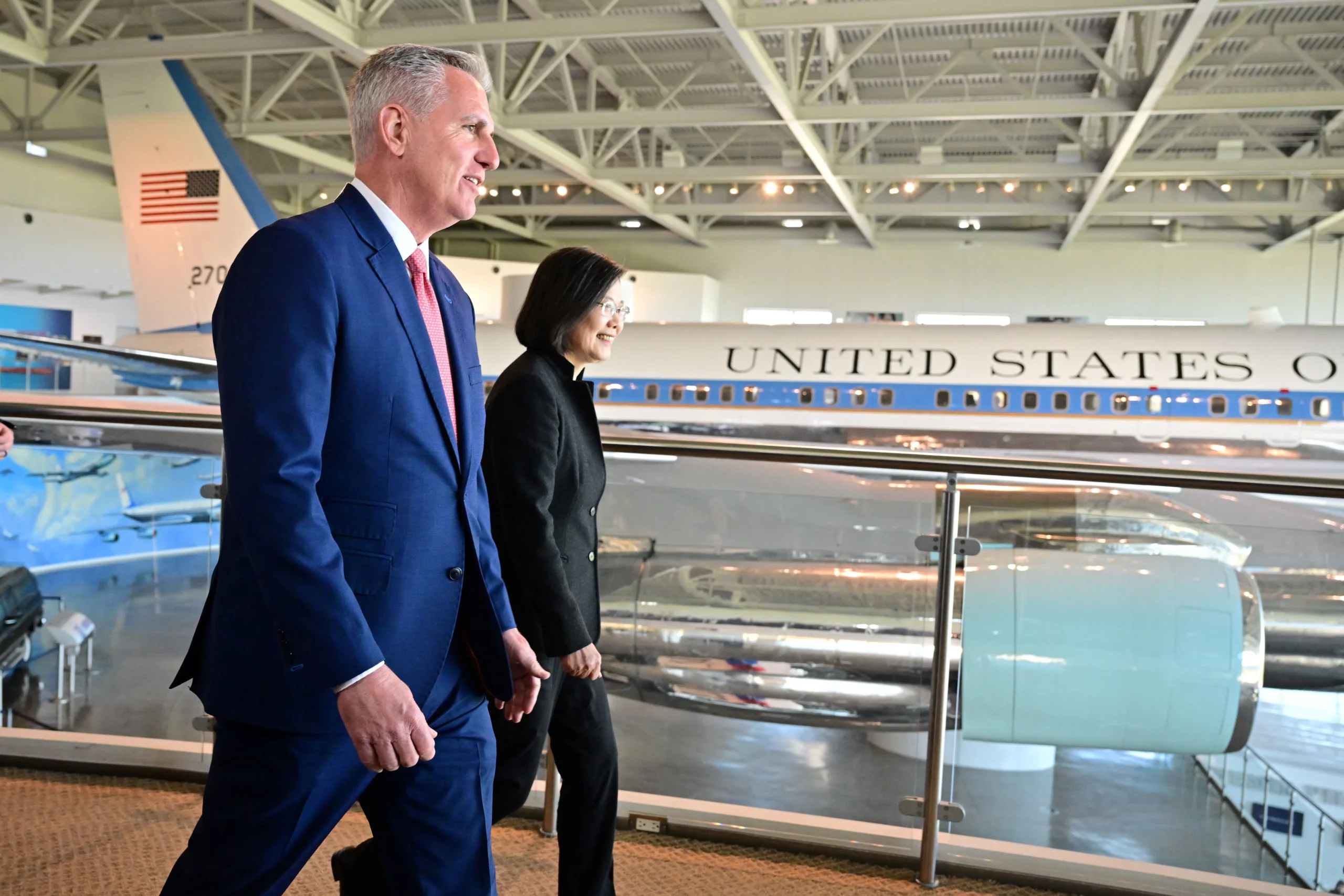 China's foreign ministry spokesperson swiftly condemned the meeting, accusing the United States of actively colluding with separatists and advocating for Taiwan's independence. In response to the meeting, maritime authorities in China's Fujian province initiated a three-day special patrol and inspection operation in the Taiwan Strait, which included boarding ships. Taiwan lodged a strong protest with China regarding this action.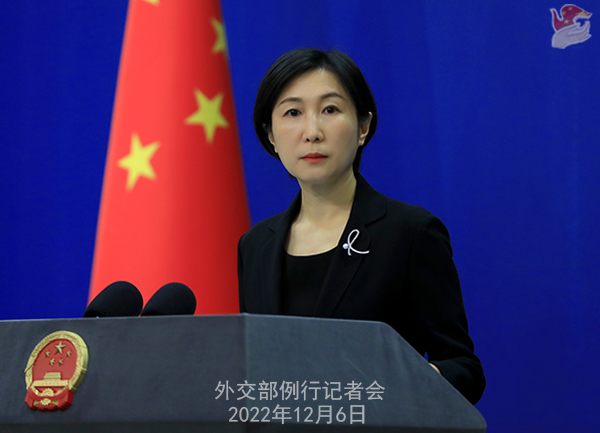 During the meeting, President Tsai expressed her gratitude to the U.S. Congress for supporting Taiwan amidst threats to its democracy. She invoked former U.S. President Reagan's words: "To preserve peace, we must be strong." This event coincides with the deterioration of U.S.-China relations, which have reached their lowest point since diplomatic relations were established in 1979. Western officials are increasingly concerned that China may attempt to seize Taiwan by force in the coming years, particularly given its war games around the island last August following a visit by then-House Speaker Nancy Pelosi.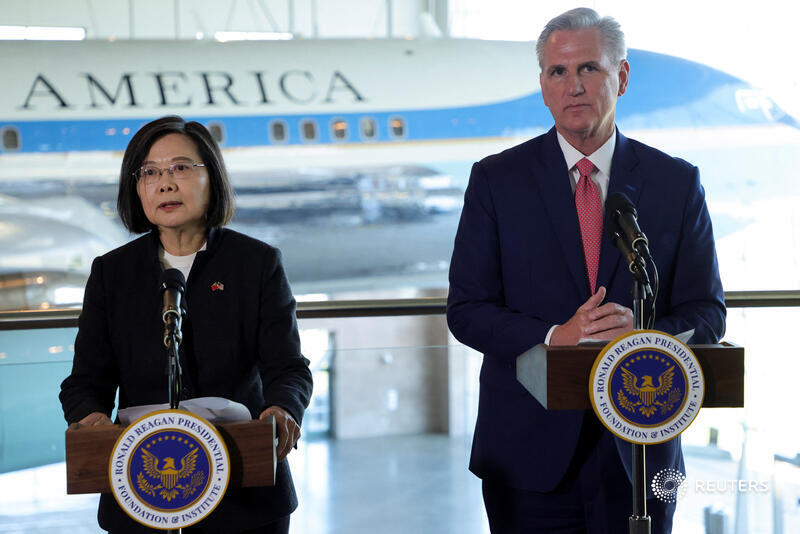 As the meeting took place, Taiwan's defense ministry reported that a Chinese aircraft carrier group was positioned in the waters off the island's southeast coast. Although the United States does not maintain official diplomatic relations with Taiwan, it supplies the island with the weaponry to defend itself. In recent years, interactions between Washington and Taipei have increased in response to mounting pressure from Beijing.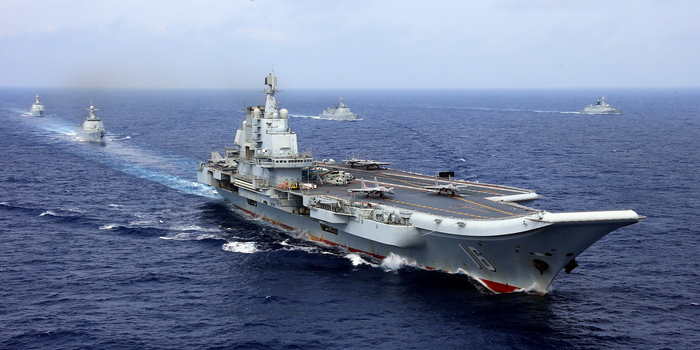 During a news conference alongside other lawmakers, McCarthy discussed the need to expedite weapons deliveries to Taiwan, emphasizing the importance of arms sales and strengthened economic cooperation, particularly in trade and technology. Mike Gallagher, Republican chairman of the House Select Committee on the Chinese Communist Party, expressed interest in exploring ways to provide Taiwan with Harpoon anti-ship missiles before those scheduled for Saudi Arabia. U.S. officials assert that such weapons are more critical for Taiwan's defense than the heavy weaponry traditionally purchased from the United States.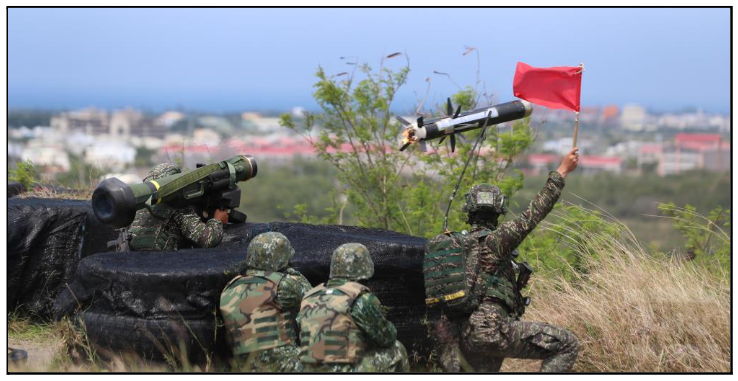 U.S. Secretary of State Antony Blinken, speaking in Brussels, stated that there was nothing new about Tsai's transits, describing such stops as "private" and "unofficial." He urged Beijing not to use the transit as an excuse to escalate tensions or change the status quo. Supporters of Taiwan gathered outside the Reagan Library, while a small plane towing a pro-Beijing banner flew overhead. While China has issued multiple warnings against the McCarthy-Tsai meeting, some analysts expect a more moderate response compared to Pelosi's Taipei visit earlier.