Over the last two weeks, our team has been reviewing the Twitter files, an exposé of documents being released by journalists selected personally by Elon Musk. Attached is an unbiased take on what's come forward from the documents and what people on the left and right are saying.
Before we begin, we'd like to note that two reporters agreed on this post with different political views.
Let's give you some background:
Shortly after Elon Musk took over Twitter, he selected three journalists to release internal Twitter documents showing various communications from the previous management. The documents give insight into decisions related to different topics and how Twitter conducted its content moderation. Matt Taibbi, Bari Weiss, and Michael Shellenberger are the freelance journalists releasing information regarding the Twitter Files.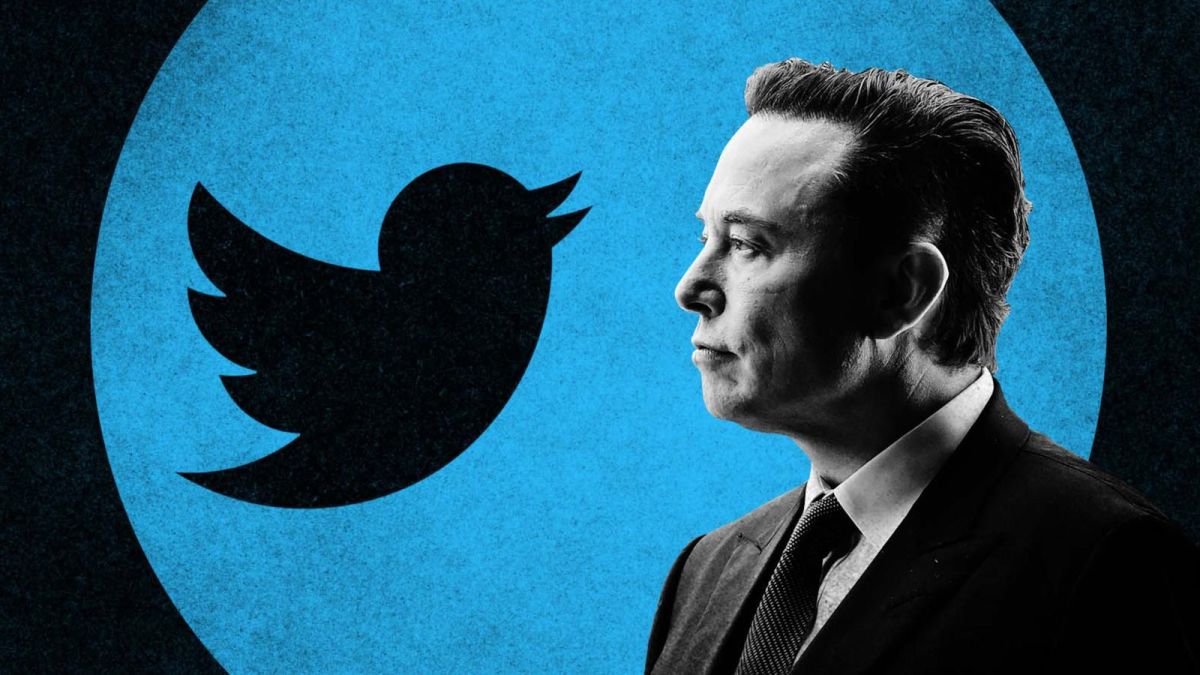 Release 1:
On December 2nd, Matt Taibbi released the first Twitter thread regarding the "twitter files." In his post, Taibbi discussed various topics, including backdoor communication channels for the White House/political campaigns and internal conversations about censoring news regarding Hunter Biden's laptop.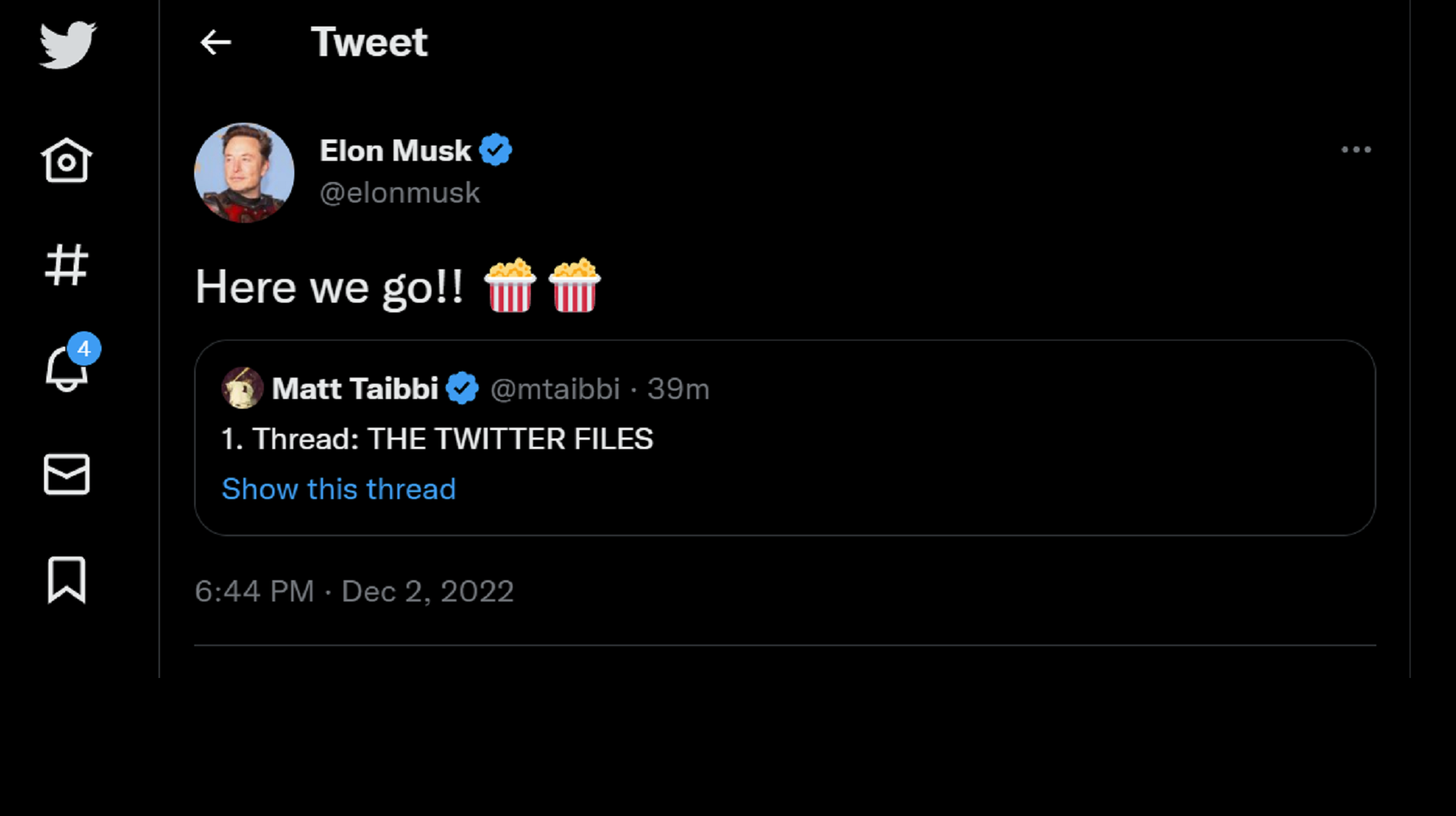 The Biden Administration, Trump Administration, and other notable politicians could request tweets be taken down by Twitter:
In Taibbi's first post, he revealed that Twitter had a backdoor where the Biden Administration, Trump Administration, political organizations, and other notable politicians could submit "deletion requests." According to Taibbi, if Twitter received a deletion request, the company would review a tweet and determine if it should be deleted.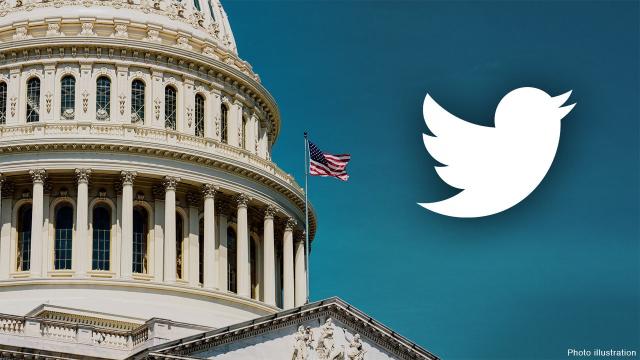 In the thread posted by Taibbi, he notes that Democrats made more requests than Republicans…but provided no internal documents to back up his claims. Taibbi did release an unrelated document that shows the company's employees overwhelmingly were Democrats (96%) and insinuated that the company was favoring Democrat requests.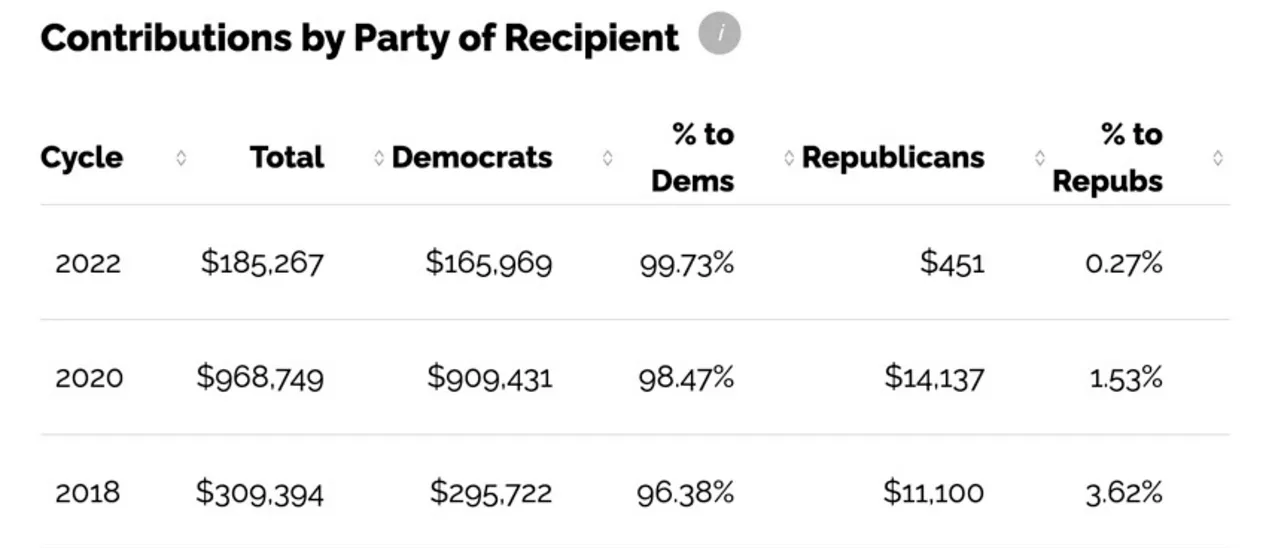 Image released by Matt Taibbi
While Taibbi notes that both Democrats and Republicans have previously requested tweets to be deleted, he only provided internal documents of the Biden campaign requesting five tweets to be deleted. Four of the five links submitted to Twitter contained naked photos and videos of Hunter Biden with prostitutes. According to Twitter's policy and a California law (where Twitter is based), the videos and photos were classified as revenge porn and subsequently deleted.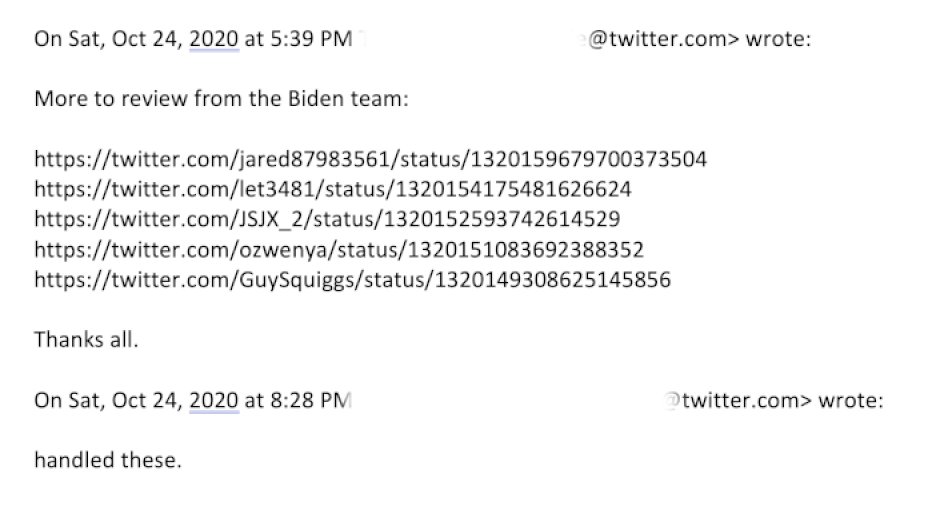 Image released by Matt Taibbi
In addition, Matt Taibbi notes that the Democratic National Committee reported two tweets, one from conservative actor James Woods. Attached was the original tweet.

Image released by Matt Taibbi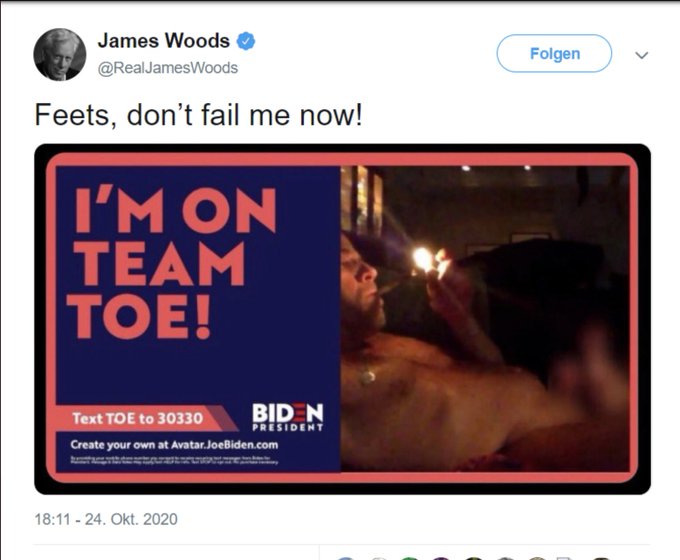 Old tweet from James Woods that was removed after a request from the Democratic National Committee. 
Censoring stories related to Hunter Biden's Laptop:
In Taibbi's first Twitter thread, he released messages that showed an internal debate between senior-level Twitter employees after the company  censored posts regarding Hunter Biden's Laptop. Ultimately, Twitter decided to censor the story regarding Hunter Biden's laptop, citing a violation of their "hacked materials policy."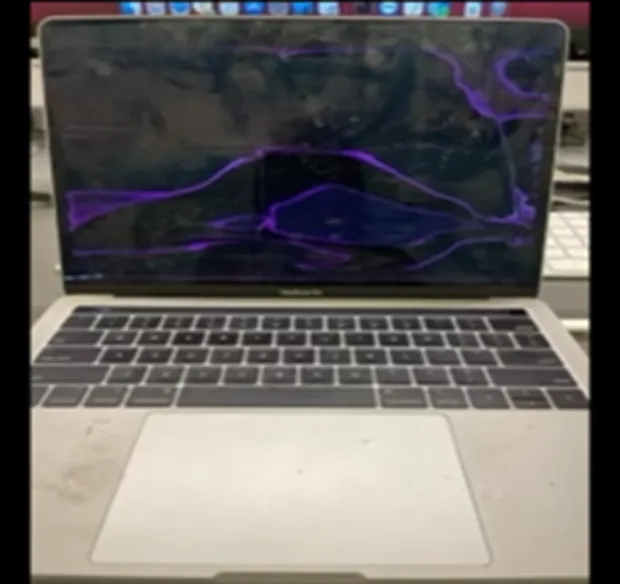 Taibbi writes "Twitter took extraordinary steps to suppress the story, removing links and posting warnings that it may be "unsafe." They even blocked its transmission via direct message, a tool hitherto reserved for extreme cases, e.g. child pornography."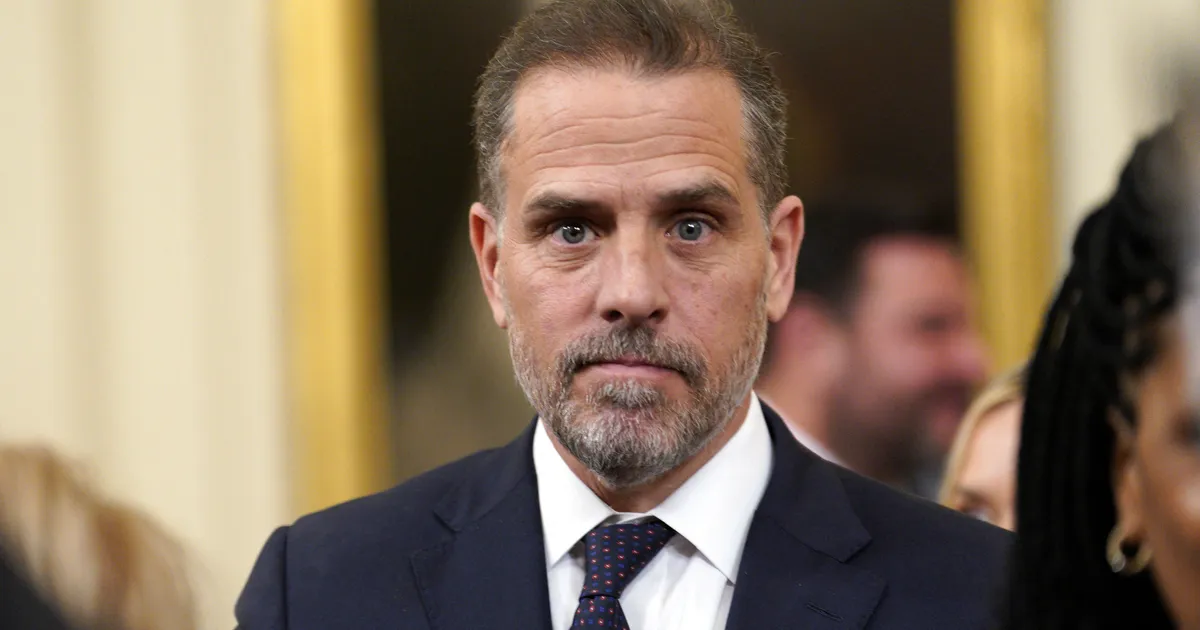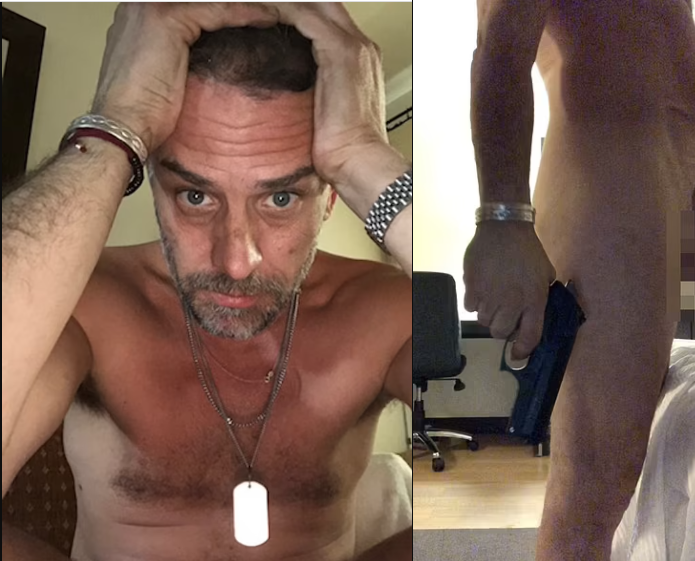 Images from Hunter Biden's laptop
Despite their decision to censor, internal messages show that senior-level twitter officials argued that the company did not have enough evidence or time to verify if the information related to Hunter Biden's laptop came from hacked material. Ultimately, Deputy General Counsel Jim Baker called for the story's suppression, adding, "it is reasonable for us to assume they may have been hacked, and caution is warranted." According to Taibbi, Twitter's then-CEO, Jack Dorsey, had no idea about the decision to censor the story. Three days later, the story's suppression was reversed by Dorsey, who publicly called it a mistake. Subsequently, Twitter updated its policy regarding hacked material and said news stories with hacked materials would be allowed, but with an advisory.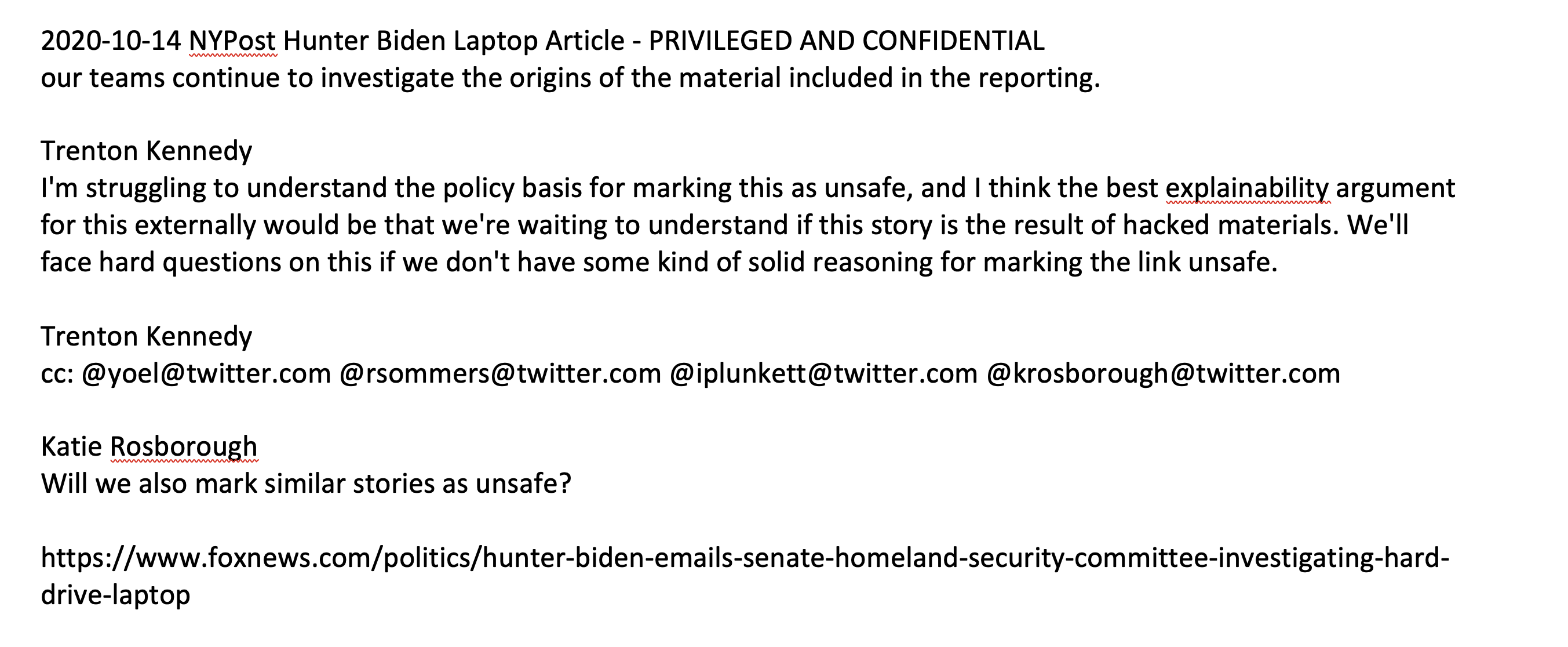 Image released by Matt Taibbi

Image released by Matt Taibbi
Here's what Republicans and Democrats said following the first drop:
Democrats: For the most part, prominent democrats (including liberal news hosts, contributors, journalists, and Democratic strategists) called the first Twitter Files drop a big "nothing burger." Some have also noted that the tweets deleted were classified as revenge porn, something illegal to post. Journalists also attacked Matt Taibbi, arguing that his exposé was politically charged.
Republicans: Following the release, many Republican's called out Twitter for having a bias against conservatives. They commonly noted that most of the company employed Democrats and wrongfully censored the Hunter Biden laptop story, which they allude was done to protect then-presidential candidate Joe Biden. They also note that Taibbi said Democrats requested tweets deleted at a much higher rate than Republicans.
Part 2 will be released on 12/13/22 at 6AM EST.