DISCLAIMER: At the bottom of the story are image(s) from the scene that we've obtained. There will be a viewer warning prior to the image(s) being shown. For those that do not want to see, stop scrolling once the warning appears on your screen.
A gunman in Russia opened fire in a school, killing at least 17 people and wounding 24 others before ultimately committing suicide.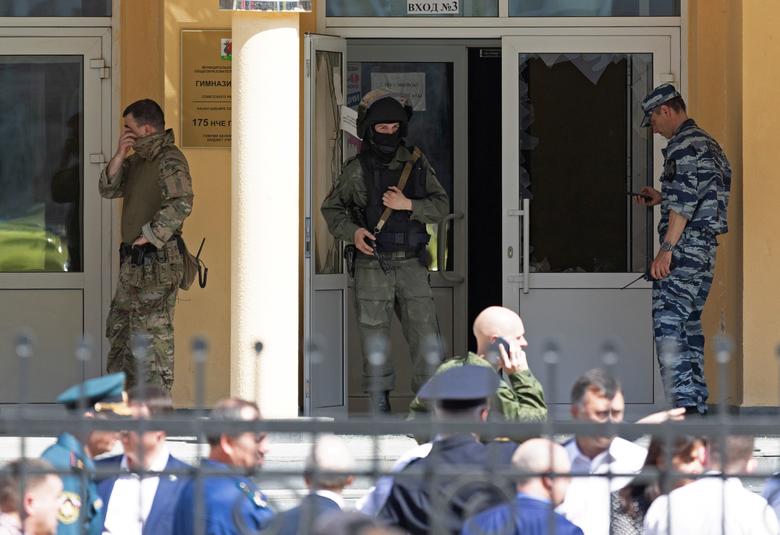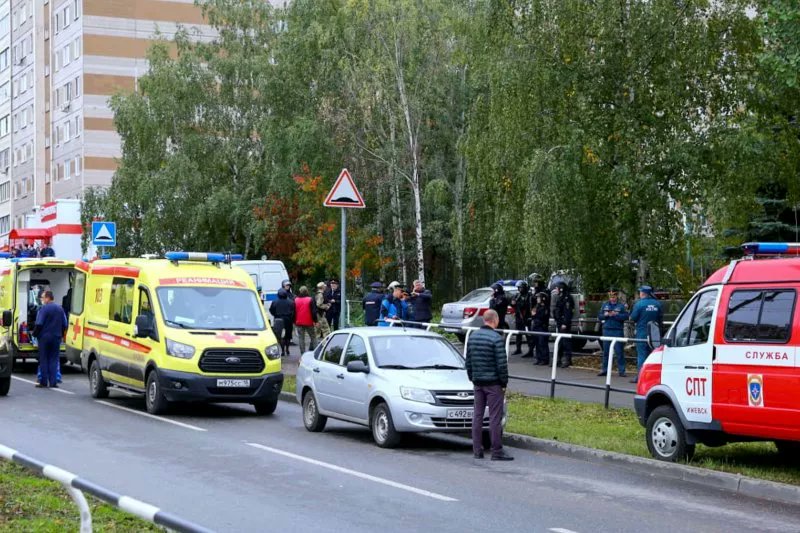 According to Russian authorities, the shooting took place at School No 88, located in Izhevsk (a city 600 miles east of Moscow). Russian authorities have identified the shooter as 34-year-old Artyom Kazantsev, a graduate of the school who was a patient at a nearby psychiatric facility. He was reportedly wearing a black T-shirt with Nazi symbols.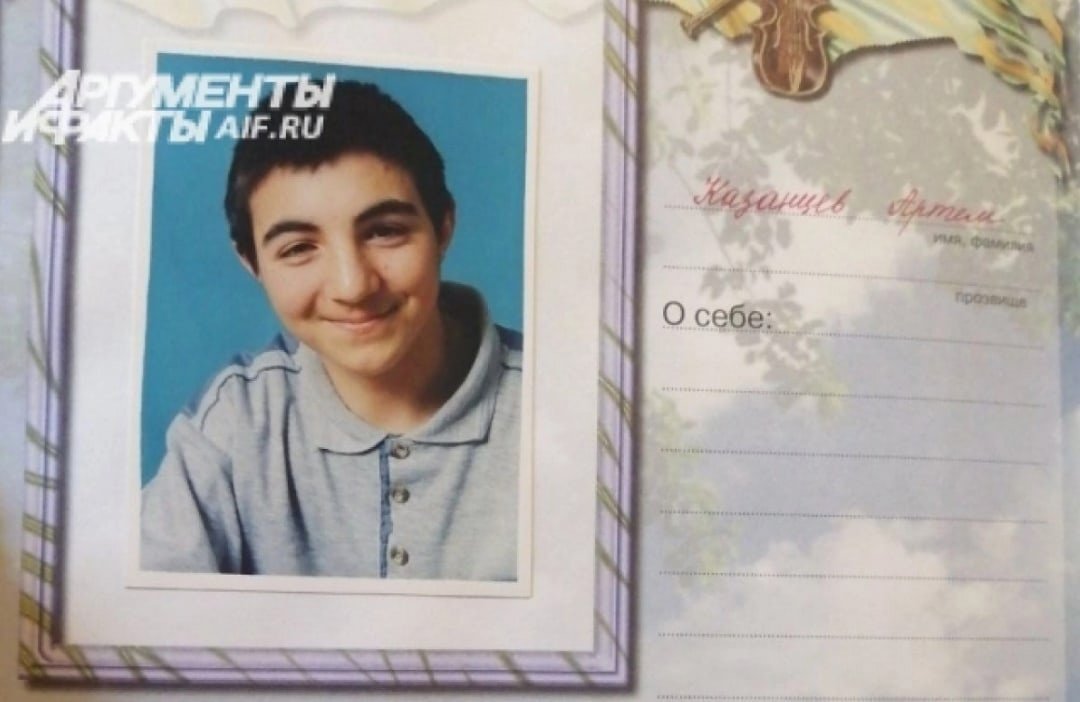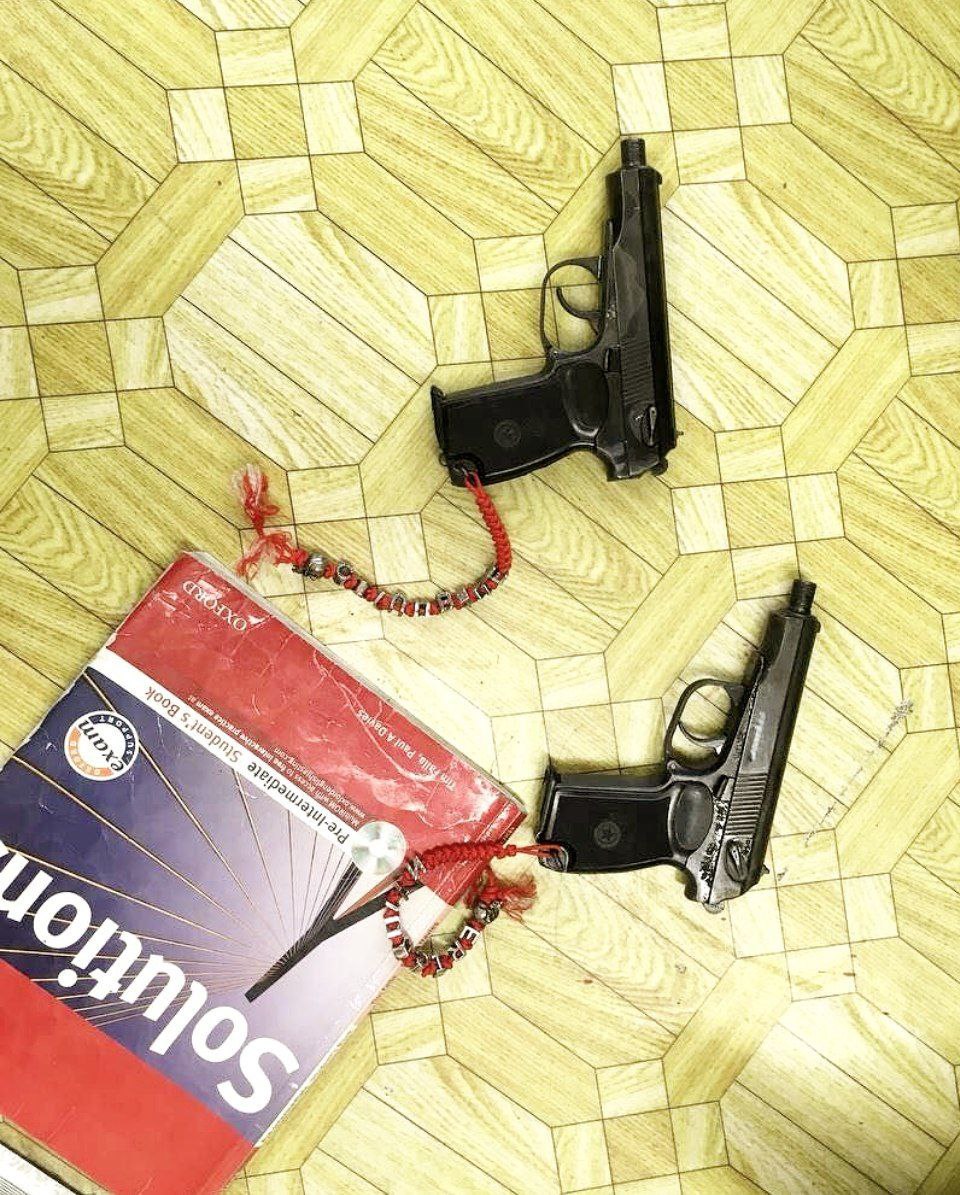 The two guns found near Artyom Kazantsev's body contained braided cords with the words "Columbine," "Dylan" and "Eric"
Officials say that 11 out of the 17 killed were children. In addition, 22 out of the 24 injured are children. The shooter reportedly used two non-lethal handguns modified to fire real bullets.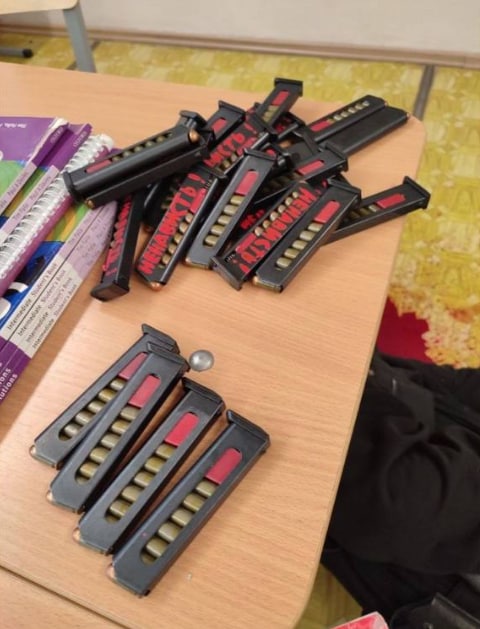 Russian President Vladimir Putin on Monday denounced the Izhevsk attack as "inhuman." In a statement, the Kremlin said, "President Putin deeply mourns the deaths of people, children, at a school where there was a terrorist attack by a person who apparently belongs to a neo-fascist group. The president wishes for the recovery of those injured as a result of this inhuman terrorist attack."