President Biden and First Lady Jill Biden visited Kentucky to survey severe flooding damage that has destroyed houses and critical infrastructure in the eastern part of the state.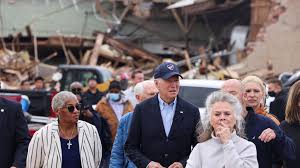 While visiting with families who lost their homes and businesses to the floods, President Biden said "I promise you, we aren't leaving. The Federal government and all its resources are not leaving."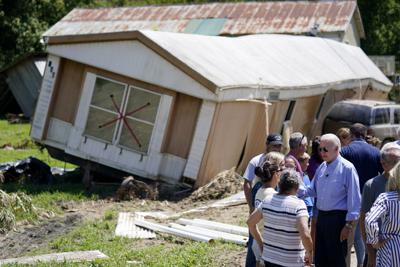 During the president's visit, he met with the Governor of Kentucky, Andy Beshear, and FEMA administrator Deanne Criswell. During a press conference, the FEMA director said that roughly 700 personnel are on the ground who have distributed more than 134,000 meals and have provided 800 people roughly $13 million in aid.
According to the state of Kentucky, 37 people have died due to the flooding and two people are still unaccounted for.