An investigative report released Sunday by the Texas House of Representatives has revealed that 376 law enforcement personnel responded to the Uvalde school shooting that left 21 dead.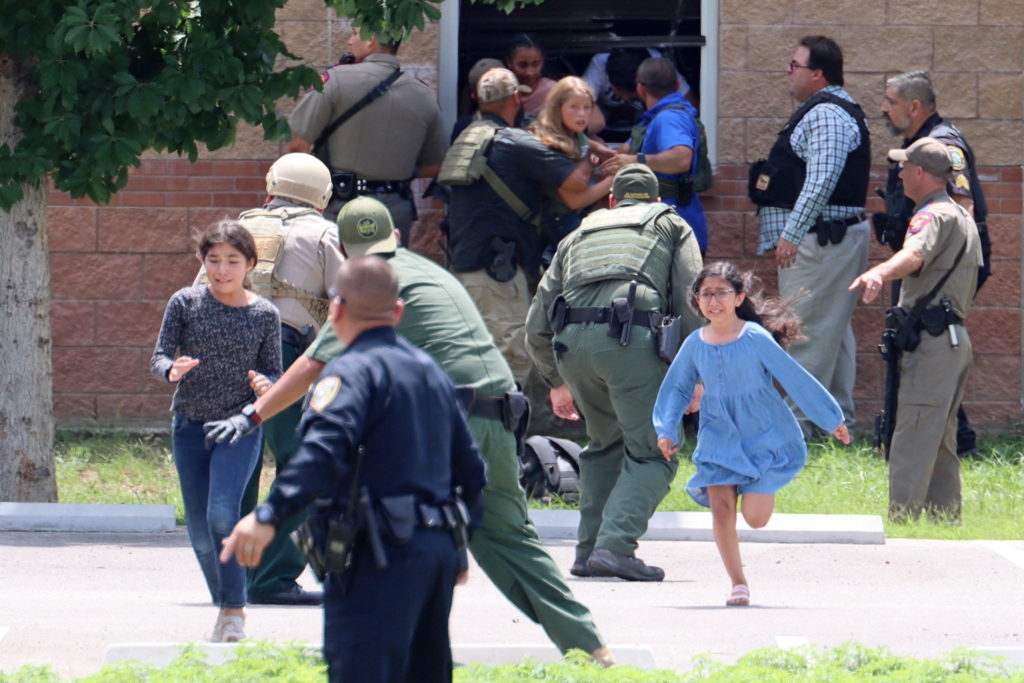 According to the report, 149 border patrol officers, 91 officers from Texas DPS, 14 from the department of homeland security,  25 from the Uvalde Police Department, 16 from the San Antonio Police Department, and another 16 from the Uvalde County Sheriff's Office responded to the mass shooting.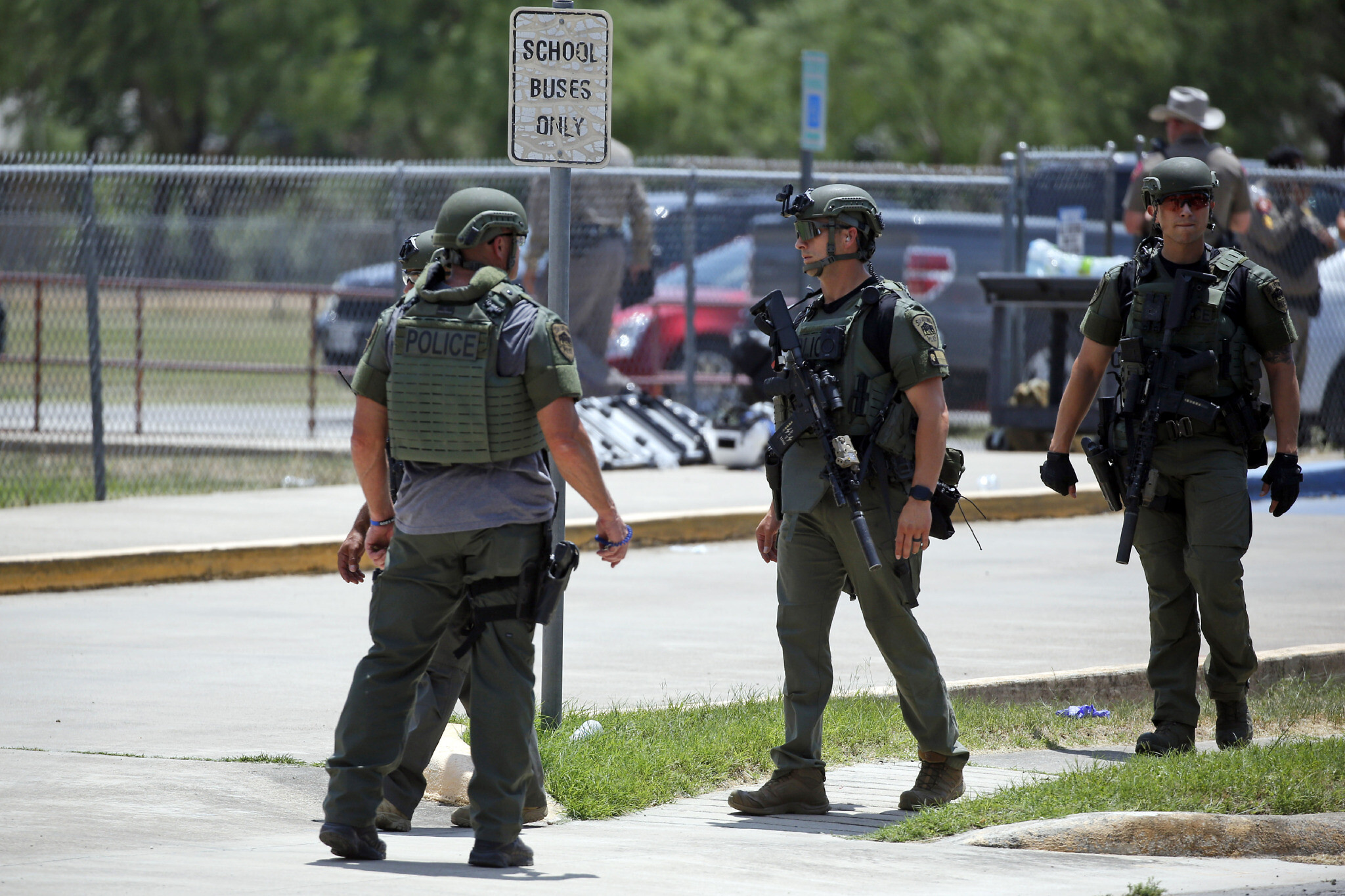 In the report, investigators say that the  Chief Pete Arredondo "wasted precious time" while searching for a room key to a door that was most likely not locked. The report says "Nobody ever checked the doors of Rooms 111 or 112 to confirm they were actually locked or secured. Room 111 probably was not. Chief Arredondo's search for a key consumed his attention and wasted precious time, delaying the breach of the classrooms."

An excerpt from the report
In addition, it has been revealed that the Chief of Police did not contact the school's principal for a master key, despite her being on the scene.

An excerpt from the report
The report also blasts law enforcement on scene, saying "At Robb Elementary, law enforcement responders failed to adhere to their active shooter training, and they failed to prioritize saving the lives of innocent victims over their own safety."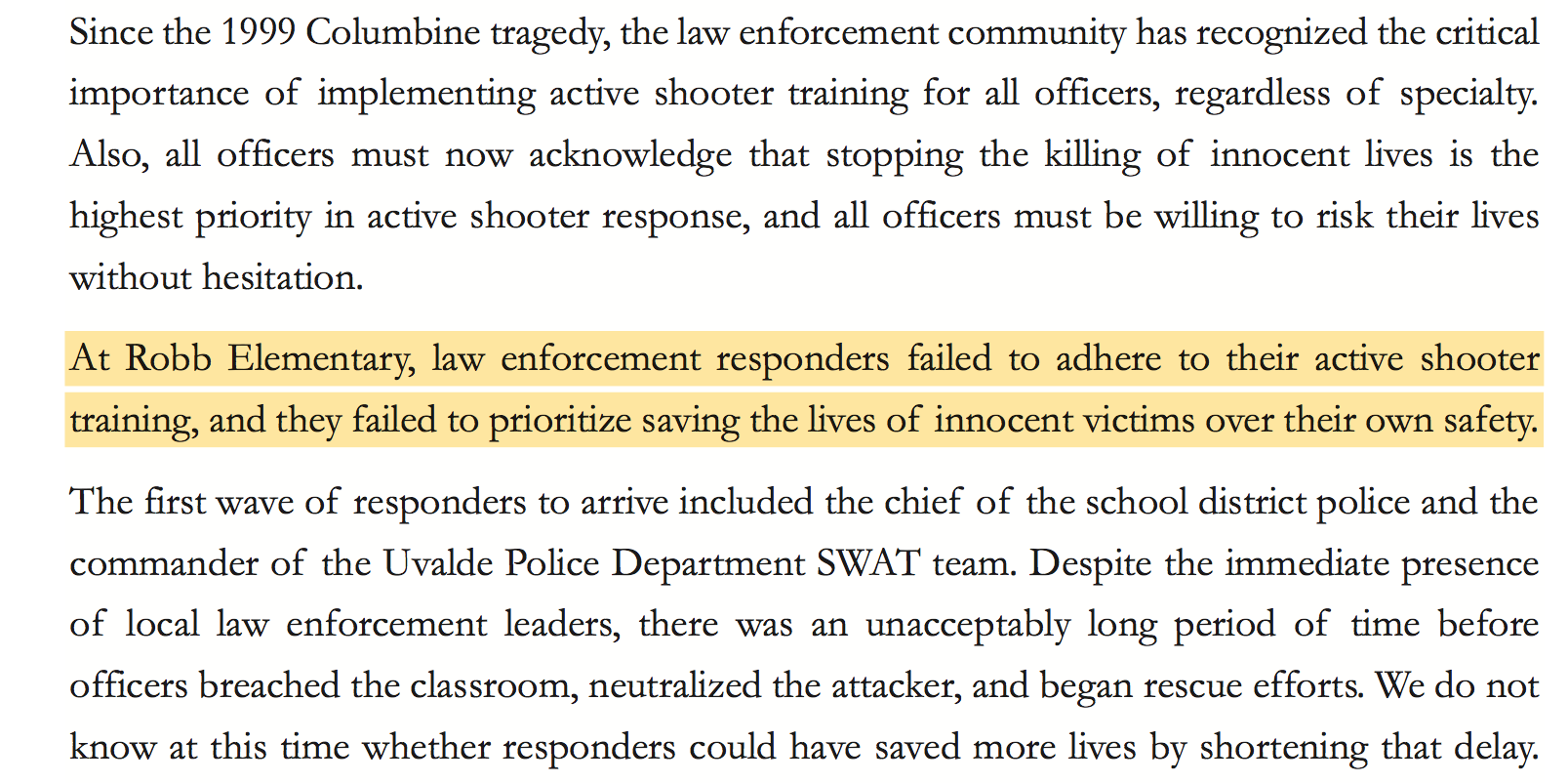 An excerpt from the report
The news comes as anger grows over the police response to the Uvalde school shooting. This week, citizens in Uvalde carried signs calling for the school police Chief Pete Arredondo to be prosecuted.