The Taiwanese military scrambled 29 jets to intercept Chinese aircraft after they were detected in their air defense zone.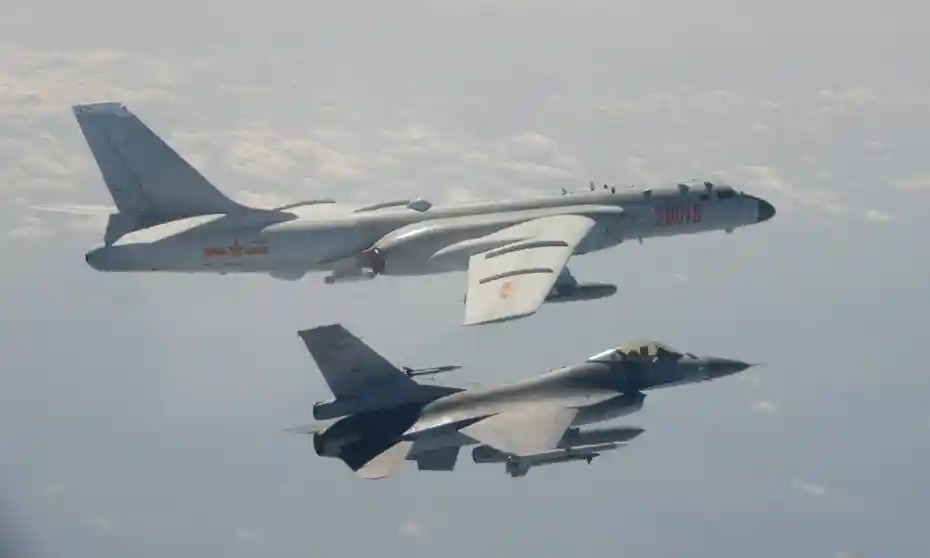 According to Taiwan's Ministry of Defense, 29 Chinese aircraft (including multiple bombers) flew near the country's south. The jets split up at one point, with some flying towards the northeast of the Pratas. The other aircraft flew into the Bashi Channel (which separates Taiwan and the Philippines).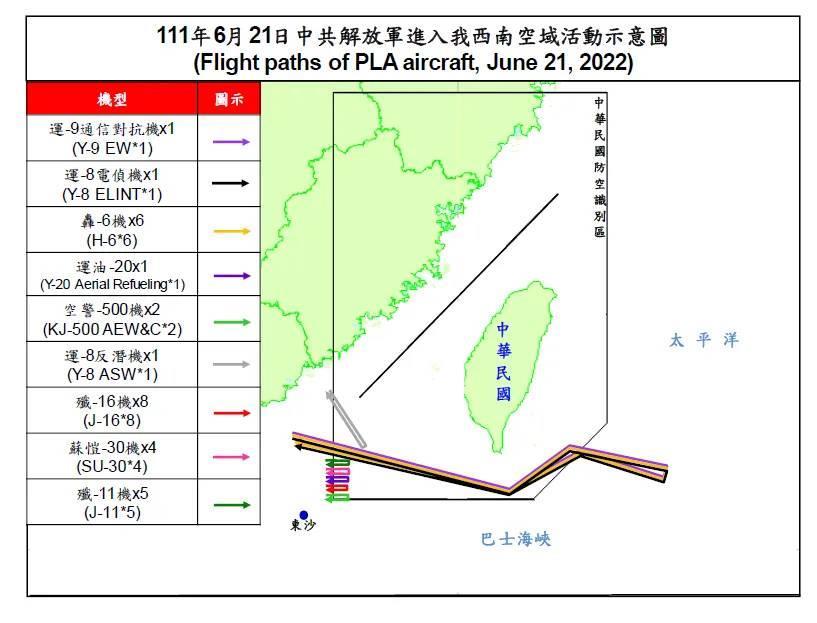 Map released by Taiwan showing where the Chinese aircraft traveled. 
The ministry says the latest Chinese incursion included 17 fighter jets, six H-6 bombers, an electronic warfare aircraft, antisubmarine aircraft, and aerial refueling jets.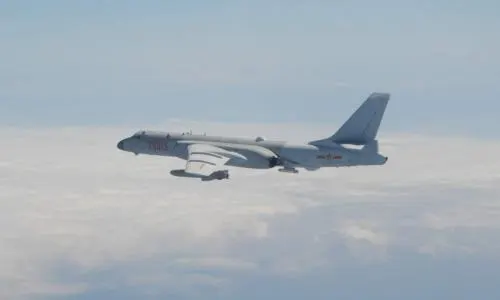 China has not released a statement following the recent incursion.