Over 20 people died after Gunmen armed with rifles and bombs attacked a Sunday church service at St. Francis Catholic Church in Owo, Ondo State, Nigeria.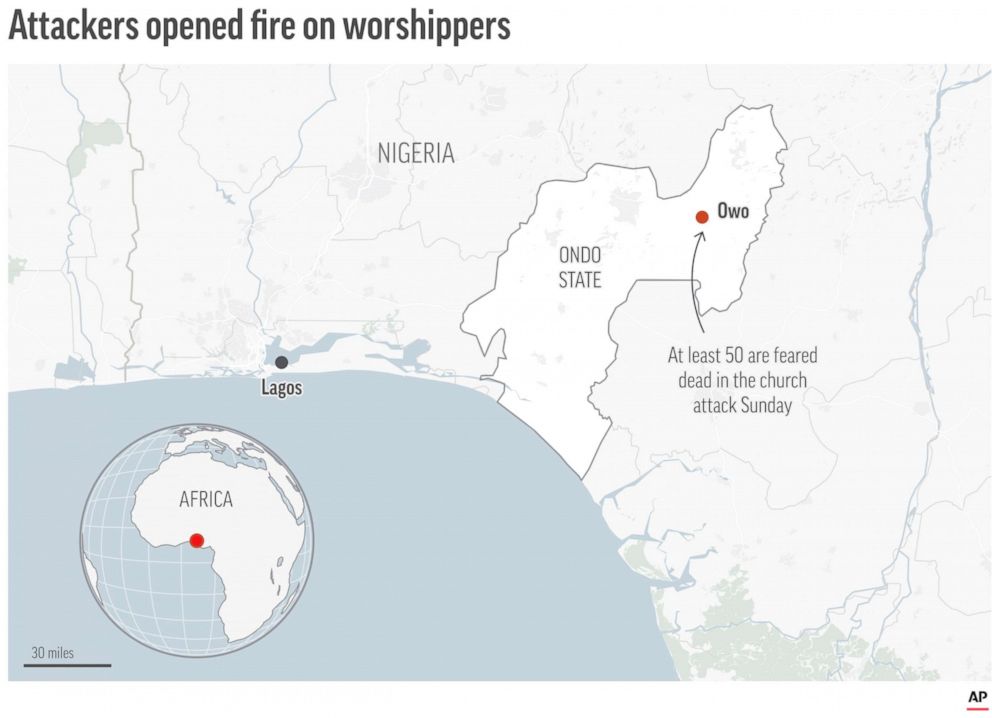 Reports from the ground indicate at least 50 people were injured in the attack. In addition to the wounded,  an unidentified number of worshipers were kidnapped. According to eyewitnesses, the attack was coordinated and involved men disguised as congregation members who began attacking worshipers. At the present moment, no group has claimed responsibility for the massacre.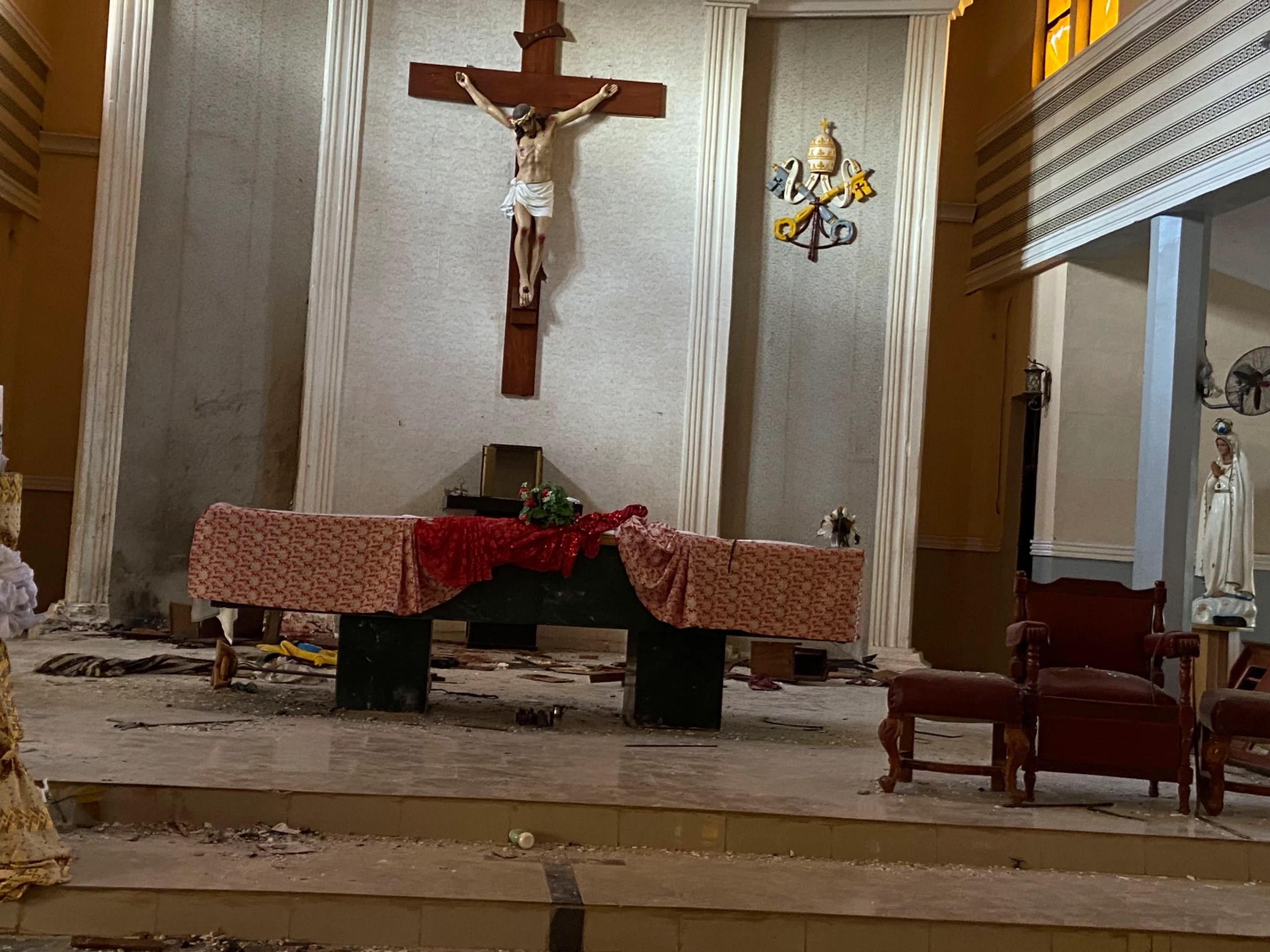 Adeyemi Olayemi, a legislator representing the Owo constituency in the Ondo State House of Assembly said "The death toll was quite large. So far, we have counted close to 50 dead bodies, including children. I saw the bodies of many kids." Another woman, Laide Ajanaku lost both her parents in the attack. She said "We heard it was an explosion at first, then we started panicking and calling everyone for information. Somebody had my dad's phone. I still don't know who that person was. The person picked up and said my dad had been injured and had been taken to the hospital, but he didn't know anything about my mum's whereabouts. He later said my dad didn't make it. We eventually got through to a priest friend who confirmed that my mum had died as well."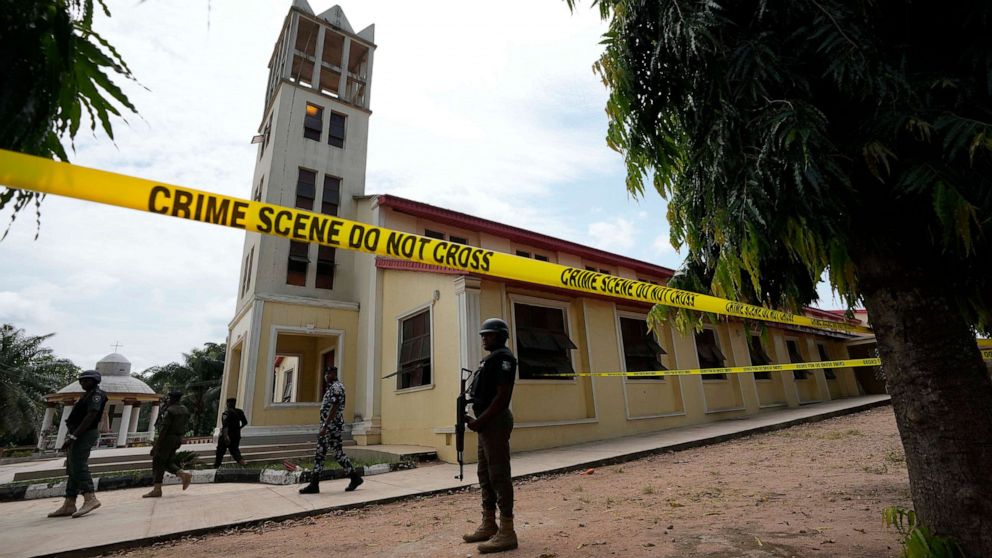 The attack comes as  Nigeria has been battling a jihadist insurgency in the Northeastern part of the country for over a decade. The two main groups, Islamic State – West African Province and Boko Haram (backed by the Islamic State and Al Qaeda) have fought government forces and each other.