63 members of congress (both democrats and republicans) have failed to properly report financial trades as mandated by the STOCK Act.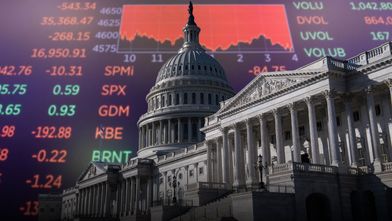 As required by the STOCK Act, congressional members must publicly and quickly disclose any stock trades made by themselves, a spouse, or a child.  Lawmakers tend to blame reporting delays on "accounting issues," "clerical issues," or "simple mistakes."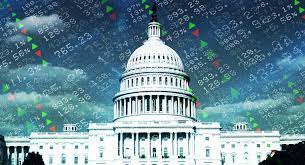 We've compiled a list of Democrats and Republicans who have violated the STOCK Act recently.
Democrats:
Sen Dianne Feinstein (late disclosure of a five-figure investment into a polling company)
Sen Sheldon Whitehouse (late disclosure of stock purchase in Target & Tesla)
Sen Tom Carper (four months late disclosing his wife's stock trade in a gold mining company)
Sen John Hickenlooper (More than a year late disclosing 5 stock trades valued between $565,000 – $1.3 million)
Sen Gary Peters (2 months late disclosing purchase of stock)
Sen Mark Kelly (failed to disclose a stock option in an investment company)
Rep Katherine Clark (almost 2 months late in disclosing 19 stock transactions worth up to $285,000)
Rep Mikie Sherrill (late to disclose trades valued up to $350,000)
Rep Tom Malinowski (failed to disclose $671,000-$2,760,000 worth of stock trades into various companies, including a COVID-19 testing business)
Rep Susie Lee (failed to disclose 203 stock trades worth $3,300,000)
Rep Jamie Raskin (failed to disclose the sale of stock valued at $1.5 million)
Rep Kathy Manning (months late to disclose stock trades worth up to $1.25 million)
Rep Sean Patrick Maloney (months late disclosing stock he inherited)
Rep Debbie Wasserman Schultz (months late on reporting stock trades for herself & child)
Rep Lori Trahan (late disclosing stock trade in a software company)
Rep Brad Schneider (two months late disclosing stock trades)
Rep David Trone (almost three months late reporting 7 stock trades worth up to $250,000)
Rep Bill Pascrell (late disclosing stock trades in Johnson & Johnson)
Rep Kathy Castor (late disclosing stock trade valued at $30,000)
Rep Brian Higgins (11 months late disclosing stock trades)
Rep Cheri Bustos (months late disclosing sale of $150,000 worth of stock)
Rep Kim Schrier (2 months late disclosing her husband's purchase of $1 million worth of Apple. Claims she did not know about her husband's purchase)
Rep Alan Lowenthal (late disclosing spouses purchase of stock in tech company)
Rep Kurt Schrader (failed to disclose stock trades)
Rep Ed Perlmutter (4 days late reporting stock trades valued at $30,000)
Rep Dwight Evans (failed to disclose stock sale up $15,000)
Rep Tom Suozzi (failed to report 300 stock trades)
Rep Bobby Scott (months late disclosing stock sales)
Rep Cindy Axne (failed to report 36 stock trades)
Rep Michael San Nicolas (improperly disclosed two trades)
Rep Peter Welch (failed to disclose spouses sale of ExxonMobil)
Republicans:
Sen Tommy Tuberville (late disclosing 127 stock trades from January to May)
Sen Roger Marshall (17 months late disclosing stock trades for one of his children)
Sen Rand Paul (16 months late disclosing stock bought by his wife in a company that manufactures COVID 19 treatment)
Sen Cynthia Lummis (seven days late disclosing a $100,000 purchase in bitcoin)
Rep Madison Cawthorn (months late in disclosing up to $250,000 of LGB coin)
Rep Jim Hagedorn (3 months late disclosing stock trades)
Rep Roger Williams (Failed to disclose wife's stock trades)
Rep Michael Guest (8 months late in disclosing stock trades in two oil companies)
Rep Jim Banks (week late in reporting stock trades)
Rep Rob Wittman (three days late reporting stock trades in Johnson & Johnson)
Rep Brian Mast (late disclosing stock buy worth $100,000 in an aerospace company)
Rep John Rutherford (failed to disclose 5 stock transactions)
Rep Pete Sessions (late multiple times reporting stock trades)
Rep Dan Meuser (A year late disclosing hundreds of thousands of dollars in stock purchases his wife and children made)
Rep Steve Chabot (months late disclosing stock trades)
Rep Victoria Spartz (two weeks late disclosing $50,000 stock buys)
Rep Rick Allen (improperly disclosed 7 stock trades)
Rep Austin Scott (week late reporting trades by his wife)
Rep August Pfluger (seven months late disclosing multiple stock trades)
Rep Mo Brooks (failed to disclose the sale of $50,000 worth of Pfizer Stock)
Rep Mike Kelly (7 weeks late on reporting stock trades by his wife)
Rep Chris Jacobs (2 months late filing stock trades)
Rep Warren Davidson (improperly disclosed $100,000 worth of stock)
Rep Lance Gooden (failed to properly disclose stock trades; his office disputes allegation)
Rep Chuck Fleischmann (late disclosing stock trades valued at $30,000)
Rep Michael Burgess (late to disclose the sale of 100 stocks)
Rep Pat Fallon (months late disclosing stock trades worth $17,530,000)
Rep Diana Harshbarger (failed to properly disclose over 700 stock trades worth $10.9 million)
Rep Kevin Hern (late to disclose $2.7 million worth of stock trades)
Rep Dan Crenshaw (late to disclose 7 stock trades)
Rep Blake Moore (failed to disclose multiple stock trades valued up to $1.1 million)