The Pentagon believes that North Korea is preparing to conduct a nuclear test that could come within weeks.
Entrance to a tunnel at the Punggye-ri nuclear test site. (Joint Press Corps)
Over the last 48 hours, North Korea has reportedly been moving assets to the Punggye-ri nuclear test site. These assets include a temporary command center that is monitoring final preparations for the nuclear test. In addition, detonation devices and cables have been installed at the test site, which will record blast data.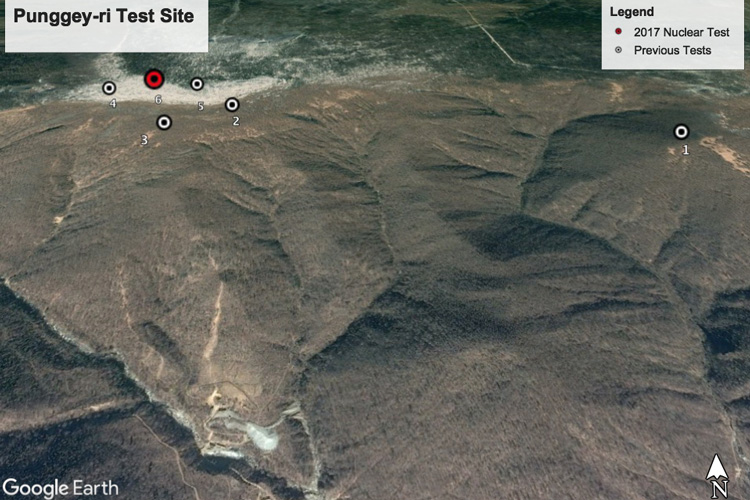 Satelite image of North Korea's Punggye-ri nuclear test site
Choongeun Lee, a fellow at South Korea's science and technology policy institute, said, "detonation devices cannot be abandoned for long because they are sensitive to temperature and moisture. A nuclear test [from North Korea] could be imminent."
Based on the size of the test site (Pungye-ri's Tunnel No. 3), sources at the Pentagon believe that North Korea's nuclear test will be a small-yield tactical nuke. If confirmed, this will be North Korea's seventh test at the site.