A senior lawmaker in Russia has accused the United States of coordinating military operations in Ukraine and adds that this is direct military action against Russia.
Vyacheslav Volodin (Chairman of the State Duma of the Russian Federation)  said, "Washington is essentially coordinating and developing military operations, thereby directly participating in military actions against our country." Volodin's statement echoes other Russian officials who have accused the United States of "pulling the strings from the shadows in  Ukraine." Some Russian officials have called this "an act of war" against Russia, and a retaliation strike is warranted.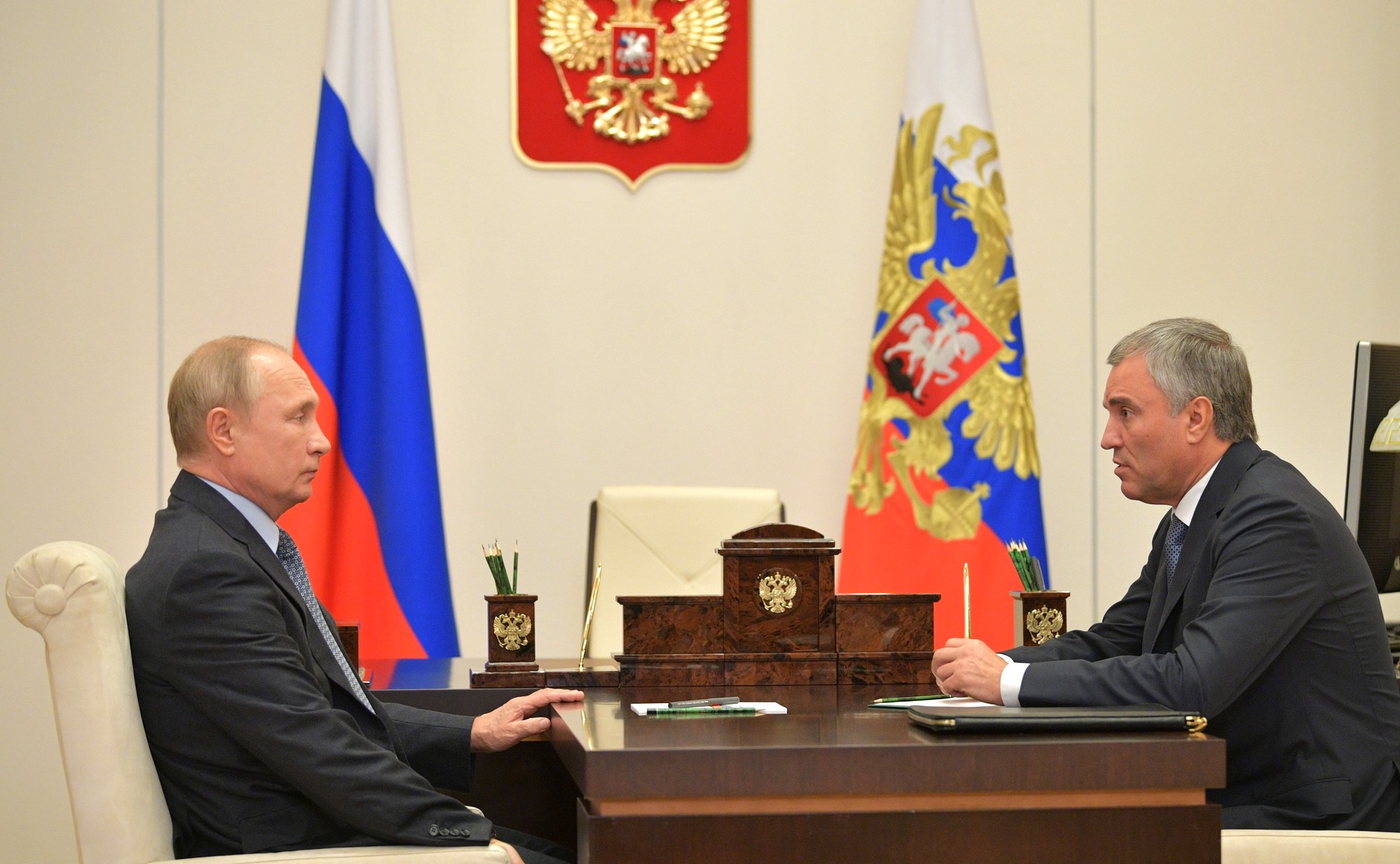 Russian President Vladimir Putin (left) pictured with Vyacheslav Volodin (right)
To the contrary, the United States has denied Volodin's claims saying that the US is only providing weapons and intelligence to help counter the Russian assaults on Ukraine. The United States still maintains it will not get involved in combat operations in Ukraine as they do not want to become an "active party" in the ongoing conflict.