According to Suffolk County District Attorney, a 14-year-old boy in New York allegedly raped a mother in front of her child, choked her, and then stabbed her after attempting to protect her child.
This all started when the teenager and his accomplice, whose names are not being revealed because they are minors, allegedly broke into a house in Mastic Beach. After realizing their home was being burglarized, the mother and her child barricaded themselves in a bedroom and called 911. The two teens then kicked the bedroom door down and made contact with the mother and child. While one of the teens looked for property to steal, the other teen sexually assaulted, choked, and beat the 23-year-old mother in front of her 4-year-old daughter.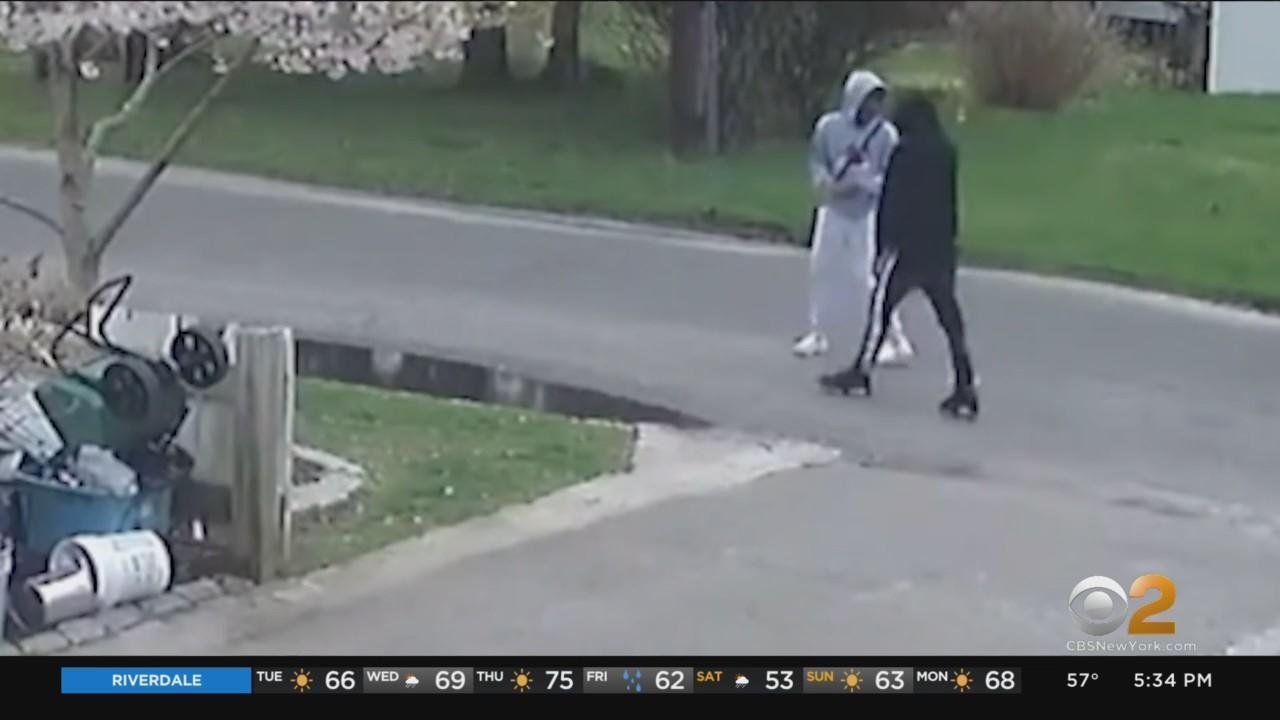 Security camera footage of the suspects
According to police, the teenager then tried to remove the 4-year-old daughter from the room, which resulted in the mother fighting back. At this point, the suspect stabbed the mother with a switchblade in the face and chest.
Suffolk County District Attorney Raymond Tierney said, "Aside from the extreme violence of the criminal activity, which makes this case so shocking is the age of the defendant who is accused of committing such callous and violent crimes. It is becoming increasingly common to hear of violent cases like this involving minors as the perpetrators of such vicious acts. Despite this, we will make sure justice is served."
The mother was treated at a local hospital and has since been released from the hospital. Police say the mother required staples and stitches to her face, head, and chest.  A sexual assault examination was also performed.
The teenager who sexually assaulted and stabbed the woman was indicted on Tuesday and remains in police custody. Police say the suspect admitted to being apart of the burglary, he denied sexually assaulting the woman. Police were able to take a swab from the suspect and obtain a DNA profile. Six days after, the suffolk county crime lab issued a laboratory report showing a match of the DNA profile.
The suspect is being charged with the following:
1 count of rape in the first degree
1 count of criminal sexual act in the first degree
2 counts of assault in the first degree
2 counts of burglary in the first degree
1 count of sex abuse in the first degree
1 count of strangulation in the second degree
1 count of endangering the welfare of a child
The second teen is currently being sought after.