Internal documents from the Centers for Disease Control and Prevention reveal that the agency used location data from millions of Americans to track if they were compliant with lockdown orders and vaccination efforts.
According to documents obtained through a freedom of information act request by Vice, the CDC tracked Americans' movements during curfews and visits to churches, schools, and pharmacies for "vaccine monitoring" purposes. This data was provided by SafeGraph; a data broker contracted by the CDC to provide the information. Documents reveal that the CDC paid SafeGraph $420,000 for continued access.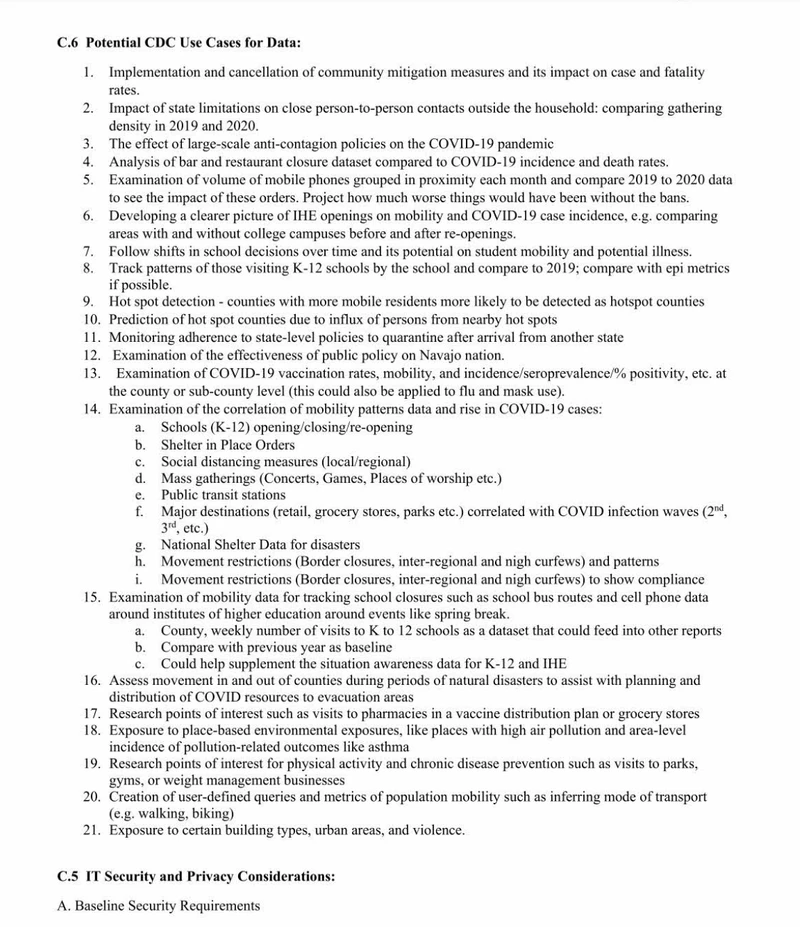 The CDC has previously defended its use of obtaining data like this by saying the information obtained is critical for providing "insights into the pandemic as it pertains to human behavior." The CDC and government officials argue that data obtained can produce information that could help better their response to COVID. To the contrary, some groups have sounded the alarm saying this is an invasion of privacy and could lead to a dark road of extreme government overreach.
Digging Deeper: SafeGraph is financially backed by tech billionaire Peter Thiel and ex-Saudi intelligence chief Turki bin Faisal Al Saud. In addition, SafeGraph says they have assembled a team of "the deepest policy thinkers." These individuals include former US House Majority leader Eric Cantor, Megan O'sullivan (director of Iraq and Afghanistan policy under President Bush), Mona Sutphen (former deputy chief of staff to President Obama), and former German Minister of Defense Karl-Theodor zu Guttenberg.